SIHH 2017 has now ended for another year, but we here at WristReview still feel like it's actually happening, so, we're still going to be uploading new articles on some interesting watch releases from what is the second largest watch event on Earth (after, you guessed it, Baselworld). As you know, SIHH is a hushed away event fun by Richemont for Richemont companies to show off their new toys that we will all fuss over for a year. Before it used to be kept quiet, but recently Richemont started inviting independent companies along and, this year, even gave the public access.
At its second attending of SIHH, Christophe Claret showed off a new crazy watch which challenges how we see our timepieces. Watches like this always make me wonder whether they are truly designed as machines to tell the time, or as simply functioning pieces of art? It's a very fine line and one I shall cover in its own article at some point in the future.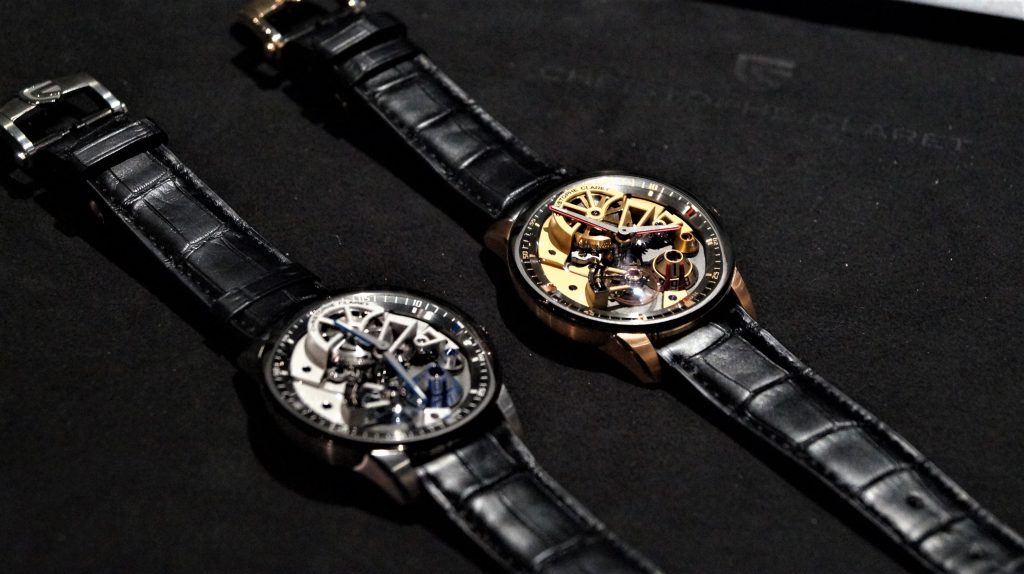 Previously, Christophe Claret released complex watches with tourbillons and striking mechanisms and whatnot, however this new one does away with those fancy and extremely complicated extras. Despite being called the Maestro, this "less complicated" style of complex horology is reasonably priced at 68,000 Swiss Francs in titanium, or 76,000 Swiss Francs in rose gold. There is a somewhat sense of irony linked to something that is dubbed 'reasonably priced' and sells in the tens of thousands, but considering the way it looks, it really does set the bar high.
The dial is split up into little segments with the hour and minute hands looming over them with an attractive red band around the edges and lume on the tips. The balance has been given its own spot on the dial and coloured an extreme red which does look fantastic (this is a cool blue on the titanium one). There's a cone shaped date indicator at 25 minutes on the dial and has a top set by either a ruby or a natural sapphire depending on which of the metals you choose. There's also a unique cone shaped device next to it marked 'MEMO'. This is for those of us who are very forgetful, but particularly forgetful of important tasks, like myself for instance. It's a bit like the idea of tying a piece of string loosely around your finger, it reminds you to do something, so this makes it probably the most useful watch ever made.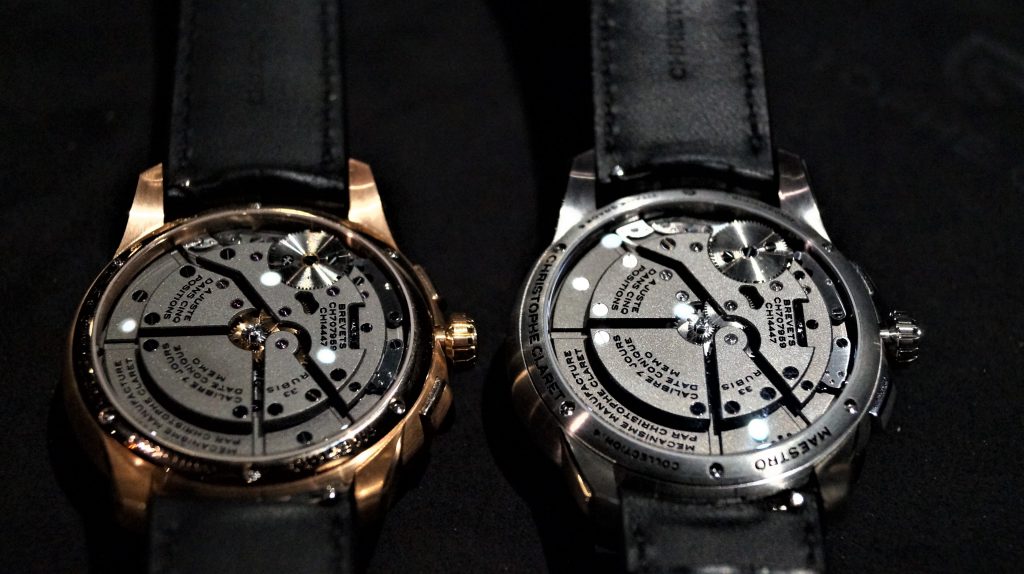 The Christophe Claret Maestro is 42mm in diameter and a surprisingly thick 16.06mm, this being thanks to the domed sapphire crystal which allows you to appreciate the depth of the workmanship on the dial. Each watch variant will be made in a limited edition of 88 units only, but it's very pretty indeed. For more info, please visit christopheclaret.com
Please note: the quoted pricing is before taxes have been included.