In the recent years, Jaeger-LeCoultre has been reviving and making modern interpretations of vintage classics. In 2014 we saw the revival of the Geopysic collection and in 2011 we saw the Tribute To Deep Sea Alarm. All of these vintage inspired watches have been received very well from the community, and JLC seems to have noticed that. This SIHH, to celebrate the 25th anniversary of the Master Control collection, JLC released three new, vintage inspired watches with sector dials that we will cover, one by one, in this article. All of them have beautiful, blues, skeleton hands and sector dials to capture some of that vintage feel of older JLC watches.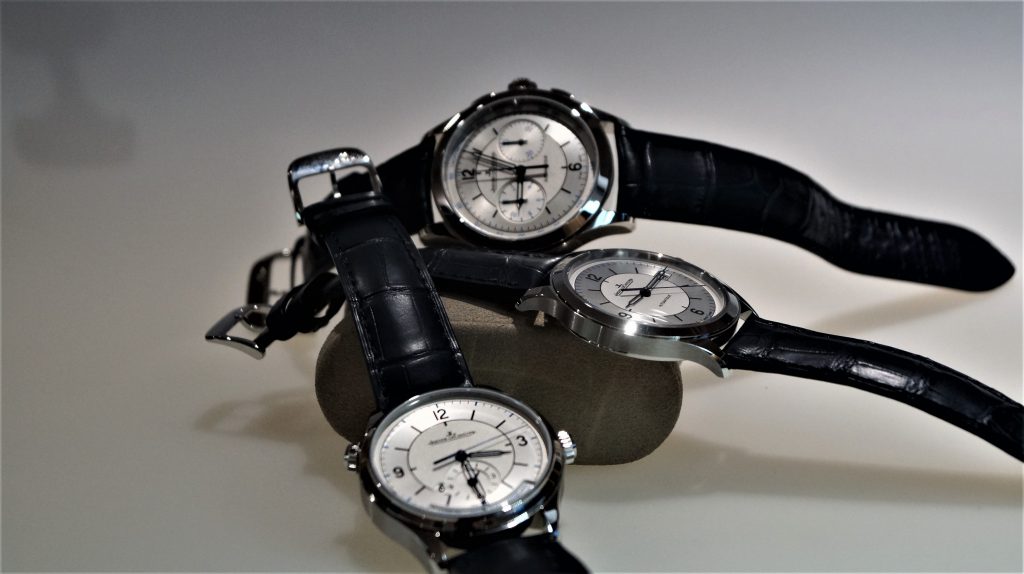 First up is the Master Control Date, this is the most affordable watch in JLC's collection retailing at 'just' $5800. It has a beautiful two tone, sector dial which has a brushed silver outer section and an inner section which is a grained white texture. The watch is extremely simple featuring only a time and a date at three o'clock. The movement is the same as in the previous Master Control Dates, the workhorse calibre 899/1. However, in this new version, it has been fitted with a 22kt solid gold rotor with the JLC logo cut out in it, this is the same rotor we've seen in the calibre 770 of the Geophysic collection. The movement is only 3.3mm thick which makes the watch a super slim and comfortable 8.5mm.
The second watch is the Master Control Geographic which happens to be my personal favorite. The dial layout has changed from the regular Geographic and is now a lot less busy and cleaner. Just like the Master Control Date, it features a silver outer track and a grained inner dial. At 6 o'clock it has a subdial for a second-time zone and beneath that, it has a cut out for a city disc where you can easily choose which second-time zone you want to have displayed. It houses the JLC caliber 939B/1 which is a 282 component, in-house movement. Compared to the Master Control Date, the Master Control Geographic is rather thick at almost 12mm.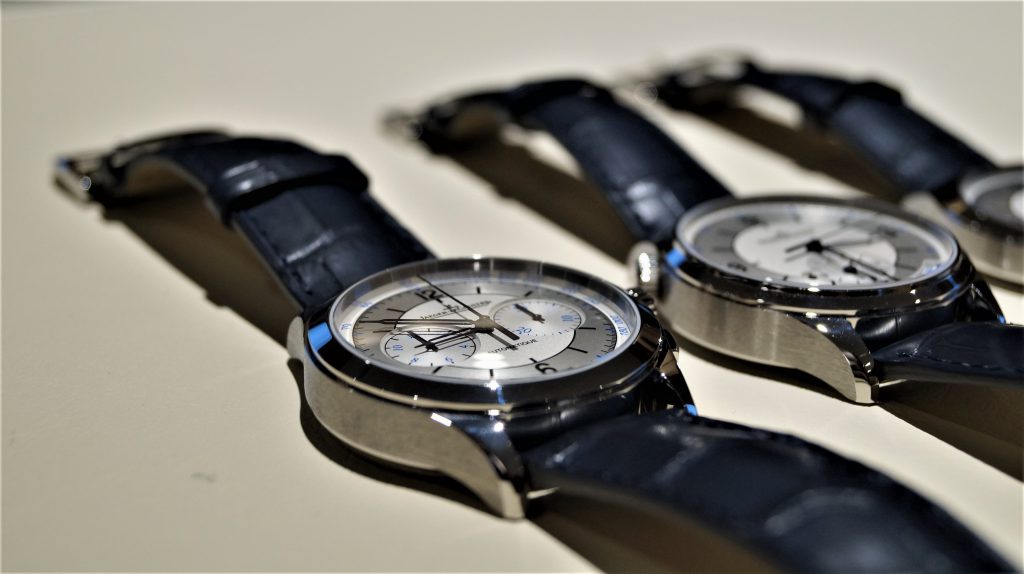 The final Master Control that JLC released at this years SIHH is the Master Control Chronograph, this is likely to be the most popular of the bunch, and it's easy to see why. This two register chronograph has a lot of things going on in the dial, but somehow, JLC manages to keep the dial very clean looking, despite it being a sector dial chronograph with a tachymeter around the outer track of the dial. Inside beats the in-house JLC caliber 751G. It has an impressive 65-hour power reserve and can count up to 12 hours of elapsed time. Since this is a two register chronograph, it does not have a running seconds hand. In my opinion, this is a good call from JLC as an additional subdial quickly would've gotten messy with the sector dial and two-tone dial. My only complaint with the Master Control Chronograph is that it does not have a display caseback.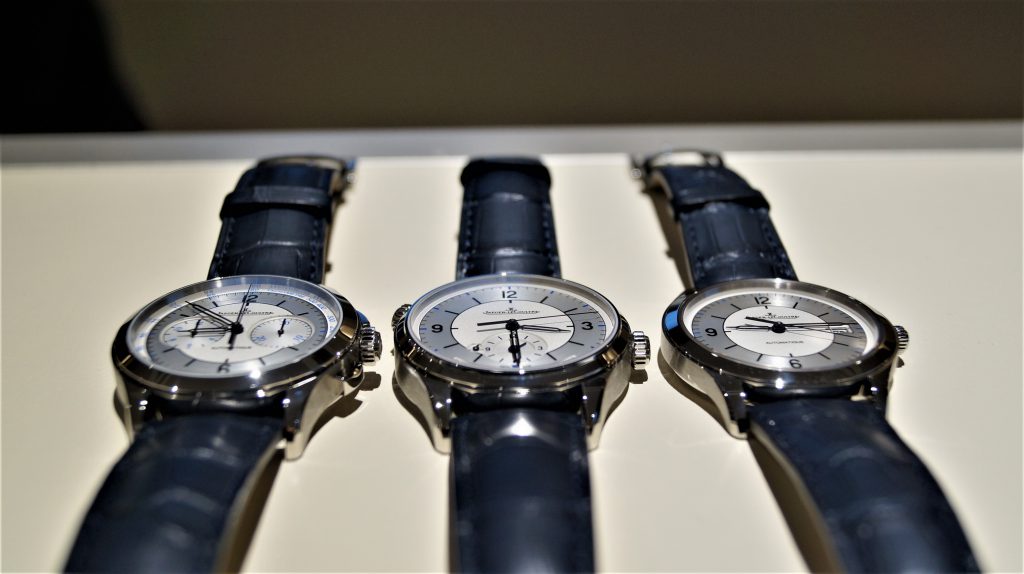 To sum up, I love these new additions to the Master Collection, and they are probably my favorite release from JLC so far this year. JLC calls this a special edition which means they will only be produced for about a year so there won't be many of them. For more info, please visit jaeger-lecoultre.com