Remember many years ago when Ulysse Nardin first unveiled the Freak watch? The watch which put most of the key components into a hand on the dial? Well, if you do, you might also remember that to do this is hugely complicated which makes the Freak watches very expensive to purchase. Naturally, though, the more you stick at something, the better you get at it (hopefully). It seems like Ulysse Nardin has nailed this, and is now able to offer the Freak at a desirable price indeed.
The Freak X is, wait for it, just $21,000 should you opt for it in titanium (the price increases depending on the metal). To do this, the watch has been greatly simplified, much of the gear train connecting to the balance wheel is no longer a part of the hand, and is instead hidden. It's also a little less attractive to set the time on, instead of using the bezel to drive the minute hand, it's now controlled through a crown, a feature not seen before on any Freak model. The crown cannot be used for winding the mainspring, due to the complexity of the Freak's escapement assembly no doubt, so it instead has an automatic winding rotor which is more practical anyway. The power reserve is 72 hours on this one, though, I fail to see why you'd want to take it off.
The Freak X watch will be delivered in four different variants. You can have titanium which comes with their signature blue colouration on the dial and strap or a black coated titanium with a black dial and strap. These options both cost a low $21,000. If you want the watch in the 'Carbonium', a composite closely associated with the aircraft industry (fun fact, this watch recycles offcuts of Carbonium from the aircraft industry), that price jumps up to $24,000. There's also one which, I must be honest, I don't see the need for. The most expensive option is the $30,000 rose gold Freak X, which, while still on the lower end of the Freak pricing spectrum, is still really expensive in comparison to the cheapest Freak X models.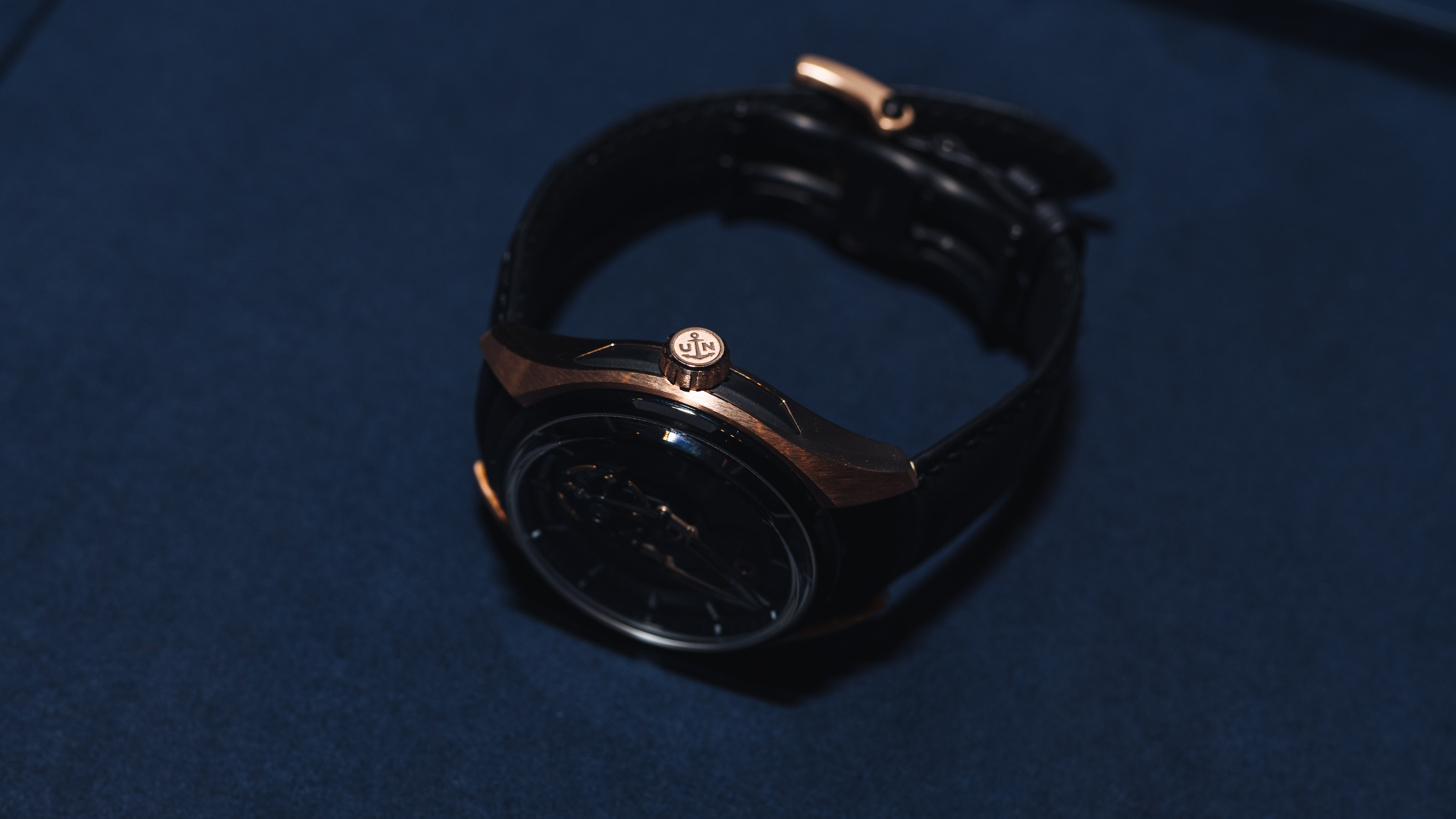 What I like the most about these watches is that it is clear that Ulysse Nardin is not making this purely to encourage people to buy their more expensive ones. Creating a base model of something often does this, but with the quirks of the Freak watches suddenly becoming a lot more accessible, I wouldn't be surprised if these fly out of the dealers. Visit Ulysse Nardin here.