2019 turned out to be quite an interesting year for horology and the way our watch industry has presented itself. Last year marked several 50th-anniversary celebrations from different brands which all had their own approaches, which was exciting to see. It was also the first year of a Baselworld show that didn't have any Swatch brands presenting to press or public at all, and I saw what I thought was the first signs of the venerable and straight-cut Swiss behave almost like a deer caught in the headlights.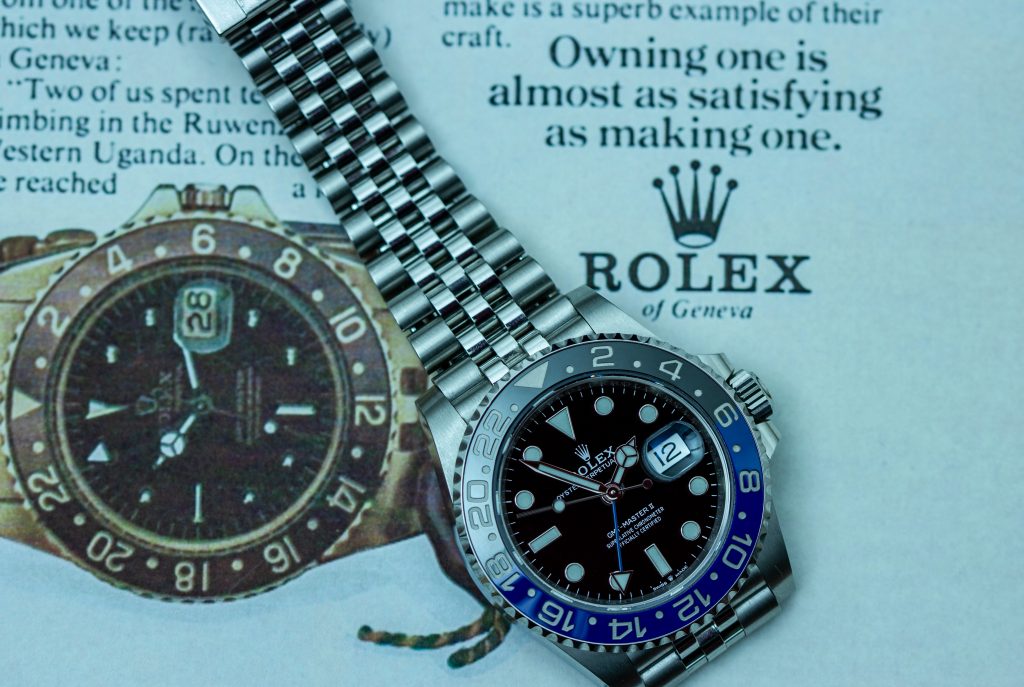 There were also a few changes in the media side of things, with the industry doubling down on using traditional review websites such as Hodinkee as retailers. As well, we also saw new podcasts such as Scottish Watches emerging on the scene to give their unique tartan-coated opinion on matters arising. All in all, an eventful year, but how has it performed statistically? In the same way that a company has to provide a statement of financial position (or a balance sheet), WristReview provides for you its Statement of Horological Position for the second time.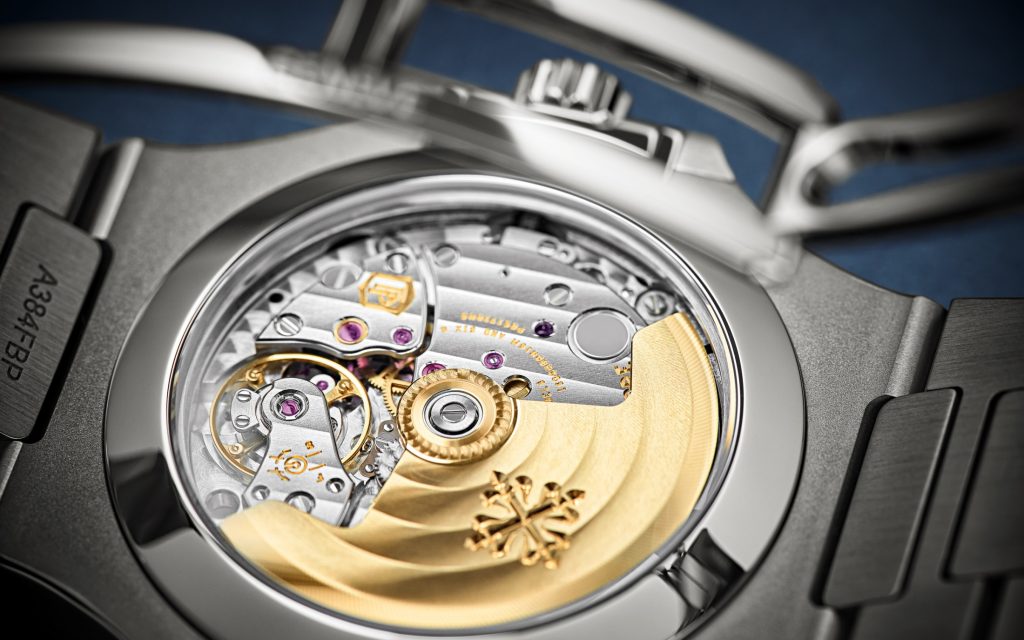 Before we begin, we should mention that this only covers the Swiss watch industry and its exports to other countries, and does not include Japan, Germany or other exporters of wristwatches. Also, some figures represent exports to countries, and not necessarily business sales to the end consumer, and therefore cannot give an accurate representation of how individual companies are performing sales-wise, this article is not intended to compare different businesses. Finally, it should be noted that some export data from the FHS used in this article was provided to the FHS by the Swiss Federal Customs Administration and it is, therefore, possible for the figures to change.
A quick snapshot
According to the FHS, the total value of watches exported from Switzerland increased by 2.4% in 2019, with the total value of the watches shipped to other countries resting at a staggering 20.5 billion Swiss Francs. However, the opposite can be said for the total number of Swiss watches exported, which fell by 13.1% compared to 2018. In 2019, Switzerland exported 20.6 million watches overseas, a drop of 3.1 million compared to the year before. The FHS also reports that this drop in items exported is comparable to the drops encountered in the 1980s when the quartz crisis was still shaking up the watch industry.
In terms of exports by value, the FHS breaks up watches into different export price brackets ( <CHF200, CHF200 – CHF500, CHF500 – CHF 3000 and +CHF3000). Of these brackets, only watches with an export price of over CHF3000 performed well, in fact, the FHS claims that the sole reason for the growth in value compared to the decline in physical numbers is due to the +CHF3000, which makes sense. Aiding this further was the fact that watches made of steel and/or using a quartz movement were also struck hard, meanwhile pricey mechanical watches made of either bimetal or solid precious metals performed particularly well.
As expected, the lion's share of Swiss watches went to Asia, which accounted for 53% of export turnover in 2019, followed closely behind by Europe with 30% and the Americas with 15%. Hong Kong, which has been the largest market in the world for Swiss Watches, once again took another hit thanks to the violent protests against the government, it took a drop of 11.4% throughout 2019. China, meanwhile, performed exceptionally well with an increase of 16.1% which is likely to be due to the nation's efforts to prevent its citizens from travelling to Hong Kong to avoid the extra tariffs put in place by the Chinese government.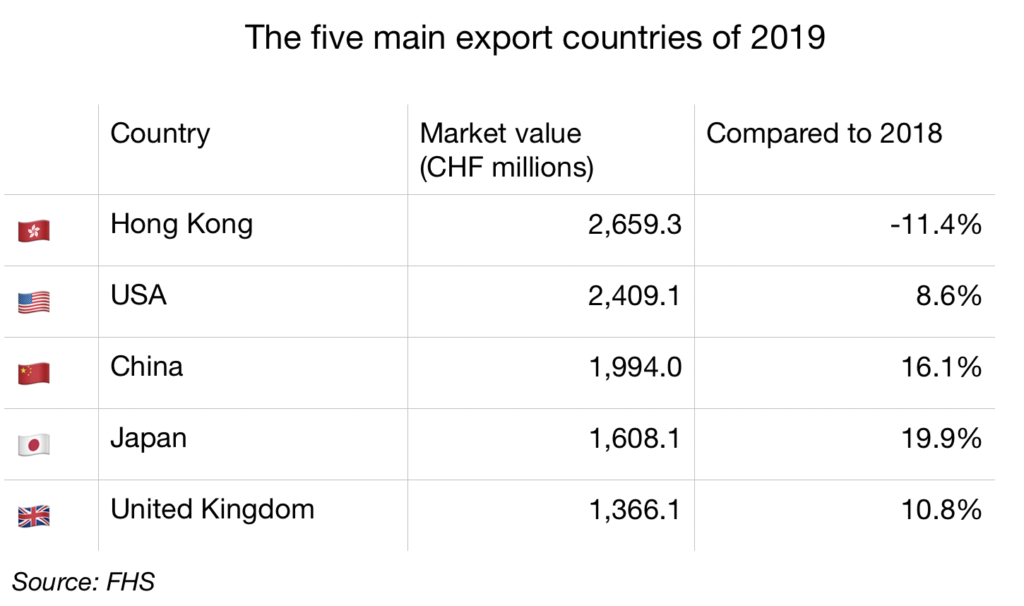 The Americas performed well, too, with an increase of 6.1% in 2019. The FHS states that this is thanks to the United States of America, which took on three-quarters of all Swiss watches sent to the Americas in 2019.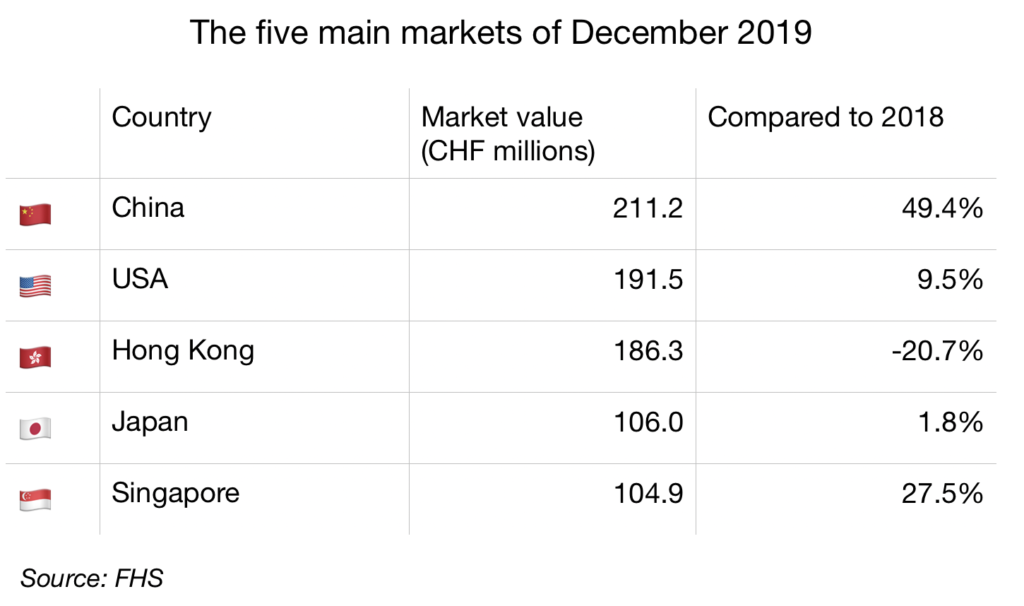 The most dismal performance comes from Europe, which had a growth of just one lonely per cent, which is mostly thanks to the Brexit-fuelled United Kingdom. Germany and France, traditionally strong tourist destinations and stable markets for Swiss watches, increased by 0.2% each, while Italy, the Netherlands and Spain all fell by -4.2%, -3.0% and -1.1% respectively. Only the UK missed out on being in the top 5 export turnover markets for December 2019, in fact, in position 6 after Singapore was France.
Cause and effect
Is our beloved watch industry in some sort of turmoil? The answer: probably not. 2019 has been a, shall we say, 'active' year for our planet hurtling through space. We can't cover it all, but here are a few of the key factors to pay attention to and how they might affect 2020 and beyond.
Hong Kong Phooey
It may seem like it's 'just another news story' by now, but it is essential to remember that, as we speak, thousands upon thousands are out in protest against new laws the Hong Kong government seeks to implement. The most notable riots took place at the end of last year and, according to the BBC, estimate to have seen 1 in every 7 people in Hong Kong out protesting.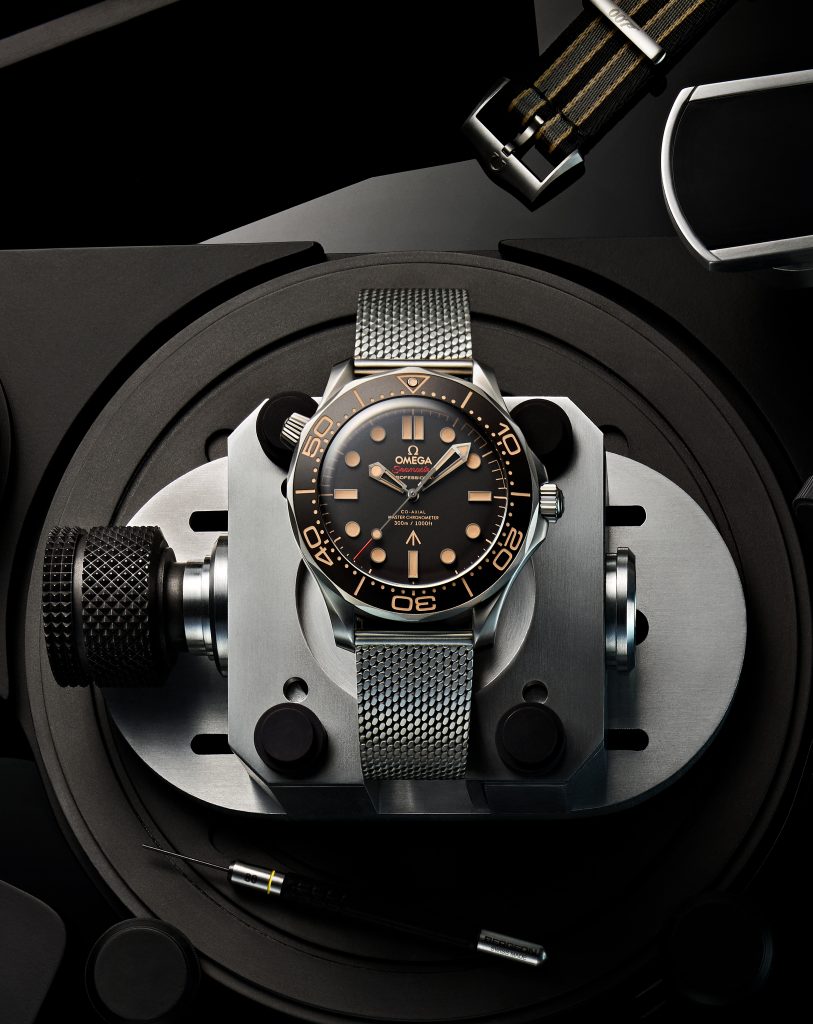 For context, Hong Kong is technically a part of China, although it has its own government and legal system. Until 1997, Hong Kong remained under British rule, which is why it has its own government and judicial system. The riots we saw last year were in protest to a new law put forward by the government which would allow people to be extradited to other nations, even if Hong Kong doesn't have an extradition agreement with them. It's typically agreed internationally that a nation is responsible for all those within its borders and there isn't anything that says one nation must hand someone over to another for prosecution. However, extradition agreements are often put in place to allow for countries to demand a person be returned to that country if needed (such as if there is a warrant for their arrest). Individuals in Hong Kong feared that this would mean they could be sent to China wrongfully and that because it was up to a judge to decide whether someone should be extradited it could throw into doubt the credibility of the said judge.
This, of course, has a knock-on effect for Swiss watches. People are unlikely to visit a luxury watch boutique in Hong Kong at the moment due to hordes of protesters forming en-masse, often without warning. Even if you did fancy a spot of luxury shopping, it's entirely possible a lot of the boutiques will be closed to prevent rioters pinching pricey wristwatches. That doesn't mean to say that Hong Kong is a ghost town, far from it, it still had the highest value of exports of Swiss watches in 2019, but the USA is rapidly catching up. Now, with the threat of the so-called Coronavirus spreading, Hong Kong has announced that it's dialling down cross-border travel to help prevent the spread of infection.
Boris the Spider – The Who – 1966
Back in December the people of the United Kingdom were once again asked to go to the voting polls to determine who would run the country. After the resignation of Theresa May, Boris Johnson took over as the Prime Minister but called for a referendum to let the people decide who would be in charge. After a resounding victory for Johnson's Conservative party, the number one focus has been on Johnson's campaign mantra "Get Brexit Done". So, full steam ahead then? I hope so, any way to end the uncertainty that's dragged on since 2016 has to be a good thing, right?
In the mid-2019 Statement of Horological Position, I spoke of how the uncertainty of Brexit did wonders for the Swiss watch industry's exports to the UK in the first half of the year. Luckily (for the Swiss at least), this uncertainty continued throughout 2019, which meant that because nobody was sure what tariffs and subsequent price rises would occur, many retailers continued to stock up on Swiss watches. Two Brexit deadlines passed in 2019, neither of which saw any exit action, and with a third coming at the end of January there is another chance the United Kingdom may leave the EU without any particular trade deals at all.
Of course, this is not all doom and gloom. Switzerland doesn't abide by the regulations of the EU either and has hinted at being open to seperate specialised deals with the UK once it's left the EU, which could be promising for Swiss watches. If this turns out to be the case, the UK may well become a haven of sorts for luxury Swiss watches. Many brands have flagship boutiques in London, with A.Lange & Söhne being one of the newest with their own boutique on Old Bond Street, London, not too far from Wempe which is an authorised dealer (it should be noted that most boutiques are franchised, Wempe also runs A.Lange & Söhne's flagship boutique, but it is not branded as Wempe). At the moment, at least on this little island, we're all unsure of whether "good ol' Boris" can see us through.
Visit FHS here.