The Zenith Defy is one of those watches that lots of people love, but unfortunately, lots more people forget about. It's not the watch's fault, it's got great looks and an even better movement inside it, but most people seem to be aiming towards the brand with the Coronet these days, which is a shame as they're missing out on a treat. Although we all like to take a jab at Rolex every now and then, one of the things the brand has been consistently able to do is pull off convincing women's watches and integrate them into its daily collection.
Women's watches are a growing market these days, and rightly so, and to keep up with the pace Zenith has unveiled its new collection of lady pieces. Named the Defy Midnight collection, these three watches are diamond-studded and absolutely fabulous to look at. All of them feature a diamond bezel if you so wish, but a regular bezel is an option too for those who prefer to be understated. What's not an option is the set of diamonds that make up the hour markers, bar three o'clock, which has a date window instead.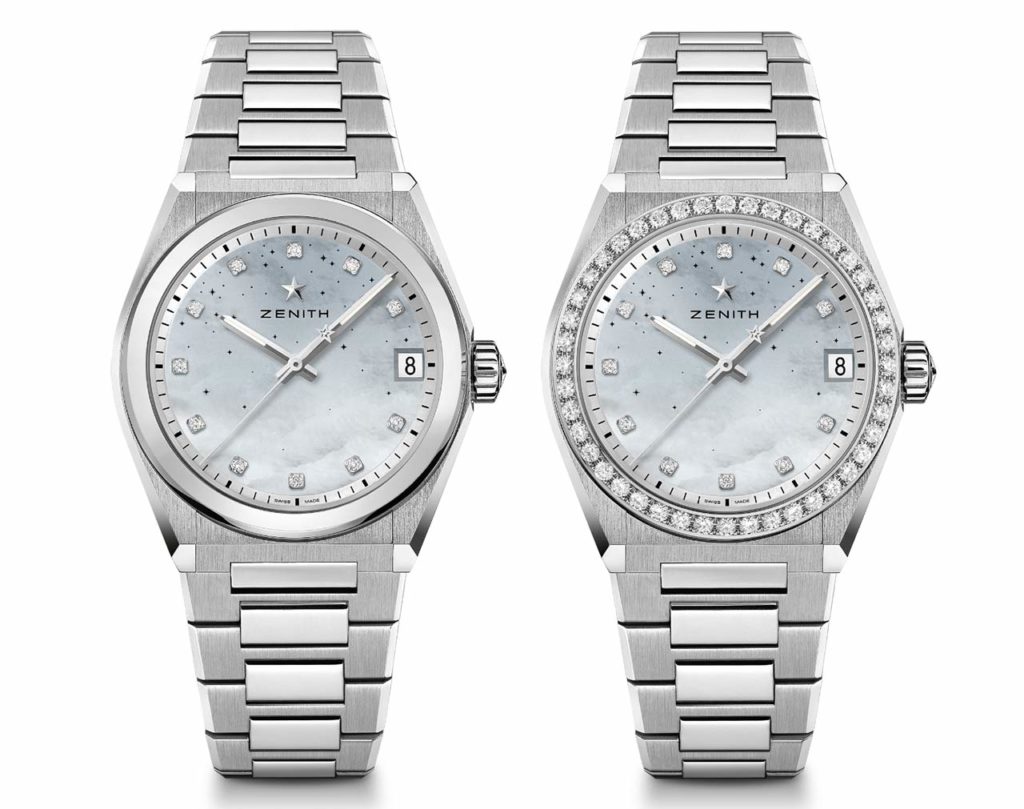 Along with these mandatory diamonds is a set of mandatory stars on the dial, note that if you go for the distinctly summery version of the Defy Midnight with the white mother of pearl dial, then those stars appear almost black. All of the stars on all of the dial colours are luminescent, along with the hands. They sit comfortably inside a 36mm diameter case made of stainless steel. Zenith has also incorporated an easy system to allow the wearer to swap out straps and bracelets for the watch without needing any tools at all, a feature that is becoming common these days but is no less appreciated here. You can get several leather or fabric straps of different colours to suit your tastes with the Defy Midnight.
Inside the case is a Zenith movement, unsurprisingly. It is the Zenith calibre Elite 670 SK calibre inside it, an updated version of the Elite 670 calibre that now features a silicone pallet fork and balance wheel. With a 4Hz beat rate, we can expect this watch to have a power reserve of around 50 hours.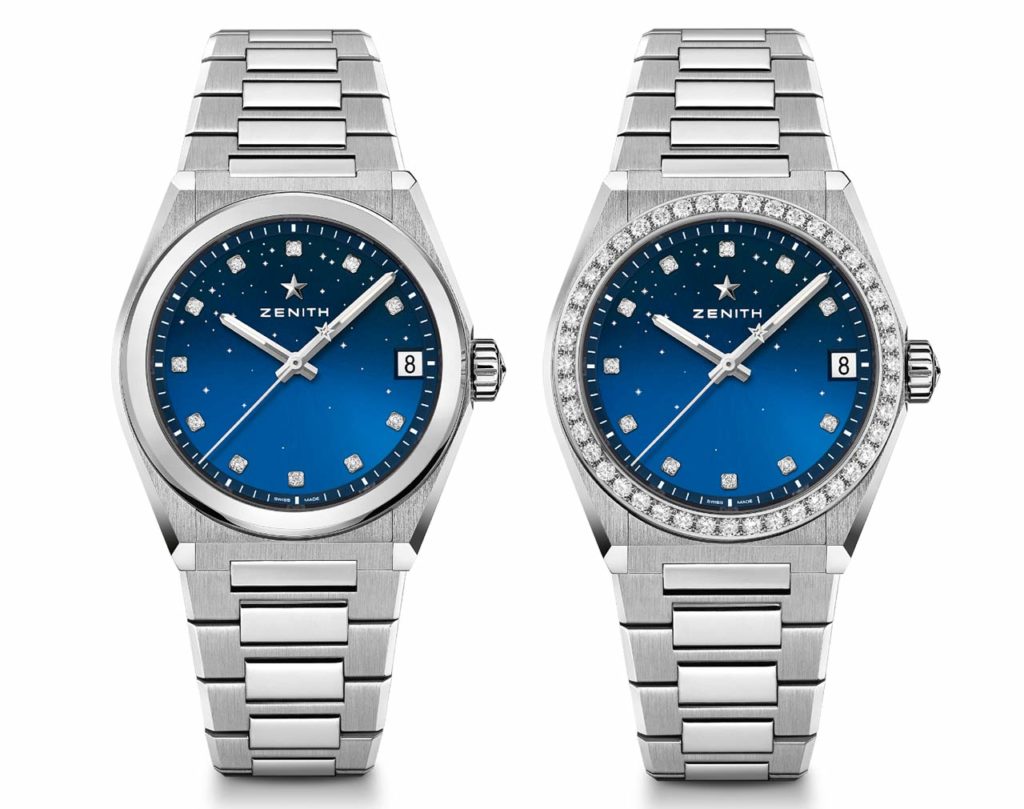 The price will be €8800 for the standard variant and €10,700 if you'd prefer the diamond bezel version. There doesn't seem to be any price difference if you want the mother of pearl dial as well, which is nice.
Visit Zenith here.