Slightly obscure one coming at you this time. It's been too long since we've done a Top 5 article, it's commonplace to see a new WristReview Top 5 every month or maybe even twice a month if we feel like it. While we are undergoing some work on the site to bring our new ideas to our work, I was given the task of finding out more about the world of horology as we know it today, by stepping back in time and examining the works of our horological forefathers. Sit back, relax and prepare to travel back in time, as we look at the top 5 most influential horologists from history.
 5. Louis Moinet
Chronograph
Instructed and mentored by a legendary watchmaker, Louis Moinet should certainly be a household name in terms of innovation, remembered most for one of our favourite complications, the ever popular chronograph. Born into a wealthy family of farmers in Bourges, France, Louis Moinet was not only skilled in the art of horology, but also in painting and sculpting, having received private tuition from an Italian artist in his youth. He moved from France to Rome, Italy, to study architecture in further detail and met members of the French Academy, a group of artists who were all well renowned. It's worth noting that he has several well-known paintings, he was even made a professor of fine arts at the Louvre Gallery in Paris.
Moinet's main achievement was the chronograph system used today. His 'Compteur de Tierces', or counter of thirds, was started in 1815 and completed the following year. The timepiece counted up to 24 hours of recorded time on the dial and the watch is super accurate because its balance vibrates at 30Hz or 216,000bph, it's able to do this because it's not an actual watch, remember, but rather a chronograph mechanism in its own case. Still, pretty awesome.
4. Dr. George Daniels
Co-Axial Escapement
This name seems familiar, no? British watch master George Daniels is heralded as one of the most successful and influential horologists of the past quarter century. As well as the Daniels Co-Axial escapement, which we'll come onto in a bit, Daniels was very well known for making all of his watches completely by hand from start to finish. He completed 27 watches in his lifetime and countless prototypes too, perhaps his most intriguing being the Space Traveller watch, a chronograph watch which also features a Daniels Independent Double Wheel Escapement, with mean solar time, sidereal time, moonphase and equation of time in there too. The watch calculated the difference between mean and sidereal time to 3.5555 minutes per day.
If you own a mechanical Omega watch made in the last 16 years or so, you have in your collection a Daniels Co-Axial escapement. It's a step forward from the traditional lever escapement and detent escapement, it avoids sliding friction in the watch by using a system of 3 pallets to separate the lock function from the impulse of the spring, meaning that lubrication of these parts is necessary and should, in theory, extend time between servicing and accuracy.
3. Ferdinand Adolph Lange
Winding crown, jumping seconds
Unlike the previous two, this one is more obscure and forgivable if you haven't heard his name. Ferdinand Adolph Lange created the Lange watch company, known today as A.Lange & Söhne or simply ALS. The company still innovates just as its founder did to this day. It's pretty much impossible to be into watches and not know a thing or two about A.Lange & Söhne, but did you know the founder of the company revolutionized the way we wind our watches? Before Ferdinand, you wound your watch the way one would wind a grandfather clock, using a special key provided upon purchase. Watch number 1340, which he developed around 1850 with his brother-in-law, Bernhard Gutkae featured this new technology that would become an integral part of every watch from then on. Slightly ironic their Lange 31 watch is one of the few on the market to come with its own winding key then, eh?
Another interesting addition to the history books is Lange's development of the jumping seconds hand, developed as a way to aid legibility. The seconds hand only moved once a second, the patent was filed in 1877. It's often called the deadbeat.
2. John Harrison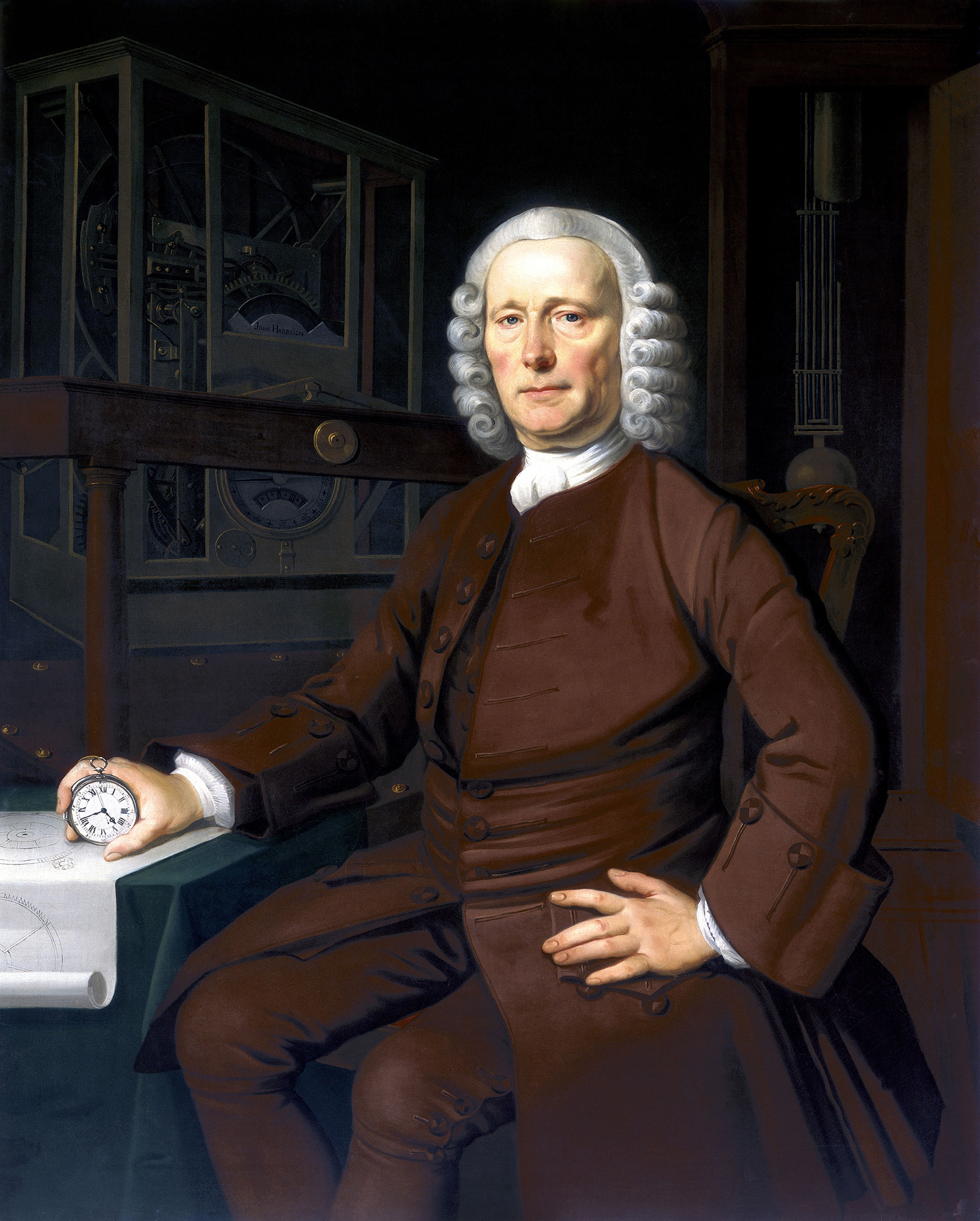 Marine chronometer, Longitude watches
The English-born self-taught master of horology, John Harrison, solved one of the biggest problems that faced historical horologists. Not only this, but he also devised a way of calculating longitude at sea which vastly improved nautical navigation. The lines of longitude on the globe came from the mind of this genius and are centered at the Royal Observatory in Greenwich, London (a place you should visit when you have some time, I went on my birthday!).
Harrison built his first clock when he was only 20 using wood as the main construction material, this being an obvious choice for someone who was also a joiner by trade. He went on to construct another clock out of wood, a turret clock that was located at Brocklesby Park, North Lincolnshire. Surprisingly, the oak made clock is still there and is rumoured to be still functional. Perhaps his greatest success, though, were his marine chronometers, clocks so impossibly accurate that they are still setting records today. In 2015 it was agreed by horology experts that one of his chronometers was still keeping time accurate to one second a day despite being made over 300 years previously. Not bad for old England.
1. Abraham-Louis Breguet
Equation of time, Tourbillon, pare-chute, there's just too many to list here! 
Abraham-Louis Breguet is considered to be the father of modern horology. Born in Switzerland he moved to Paris to become an apprentice of an unknown watchmaker after showing great enthusiasm for the art. He soon astonished his mentor with his creativeness and was able to meet King Louis XVI of France whom was especially fascinated by the subject and would go on to commission many pieces from him. One of his most well-known commissions was the perpetuelle watch, a watch which used the motions of its wearer to keep the barrel wound. Breguet was known well at the time for supplying royalty and other social elites with their watches, having become the watchmaker to the French royal court, although this was known to stretch to the English crown as well who was equally impressed with his work.
Watch number 160 would become the most magical watch ever with one of the most charming tales. Known today as the Marie Antoinette, it was commissioned for the Queen by an onlooker who didn't set any price or time constraints. Sadly, an uprising against the French monarchy not only ended the Queen's life but also frightened Breguet himself, who moved back to Switzerland to continue his work, he would eventually move back to Paris after the revolution had died down, eventually making watches for Napoleon Bonaparte. There are simply too many developments that may lead to their own article in the future?
There you have it, several hundred years of knowledge combined into one article, what other horologists can you think of that changed the industry with their innovations?