We're back with another travel document. You may remember that earlier in the year we went all the way across Europe to the little city of Glashütte, Saxony, to take a tour around the manufacture of famed German watchmakers A. Lange & Söhne. Sadly, this time we didn't get to take a factory tour of L.U.Chopard (but there are some whispers in the background I've been hearing, so it's either a possibility or I'm not alone in my head, which is worrying), but we did manage to make it to legendary auction house, Phillips, in London, to see some of the new watches they're presenting this year, this also presents us the opportunity to celebrate 20 years of the L.U.Chopard division and their fine watches.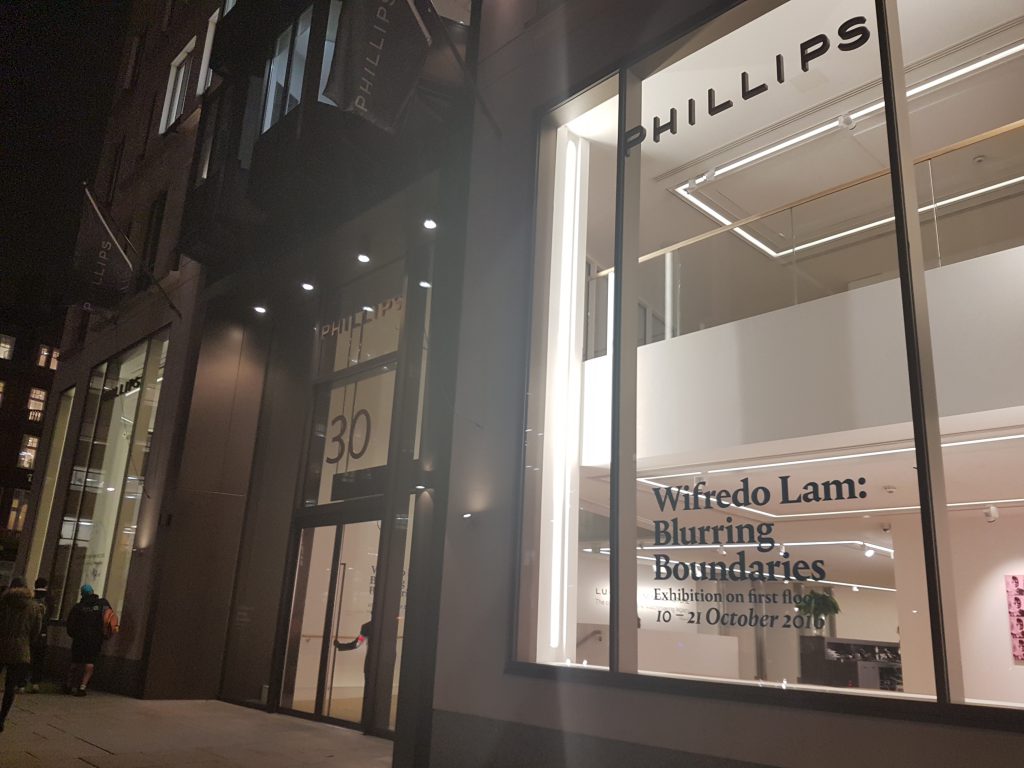 What an exciting adventure it was, too. It was one I undertook on my own, as there are no other authors currently signed up with is that live in the UK besides myself. It all started, not at my home as you might expect, but at University of Bristol. Getting to the station on time was no problem as the campus is right near Bristol Parkway station, giving me time to relax and have a cheeky McDonald's for lunch. The trains were running like Clockwork (no pun intended) as expected and I was in London just before 3 PM. The driver was already waiting with a brand new Jaguar XJ Long Wheelbase, the same model of vehicle used by the current Prime Minister. Needless to say, the feeling of travelling across a global icon city and see it from inside the comfort of another icon was fantastic.
The exhibition itself was fabulous as well. As I wrote in my letter last week, the exhibition was a public event with no required dress code, so it was nice to see some fellow watch enthusiasts and journalists around as well. I also met the PR manager, Cedric Laforge, a very kind gentleman who happily showed me around the exhibition, explaining gleefully each display cabinet in the room. Containing watches from right the way back to the beginning, through to tourbillons, minute repeaters and even a very rare watch which was made of fair mined gold.
After the grand tour around the exhibition, which only took up one room at Phillips, I was left with a tray of watches for the choosing. Along came some other journalists with their cameras who picked some watches to do a hands on with. I must admit I did wonder whether they were planning on bringing the watches back at all, but looking over at the tall and serious-looking guards dressed in their black suits, stealing a Chopard was going to be a real challenge that they shouldn't bother with.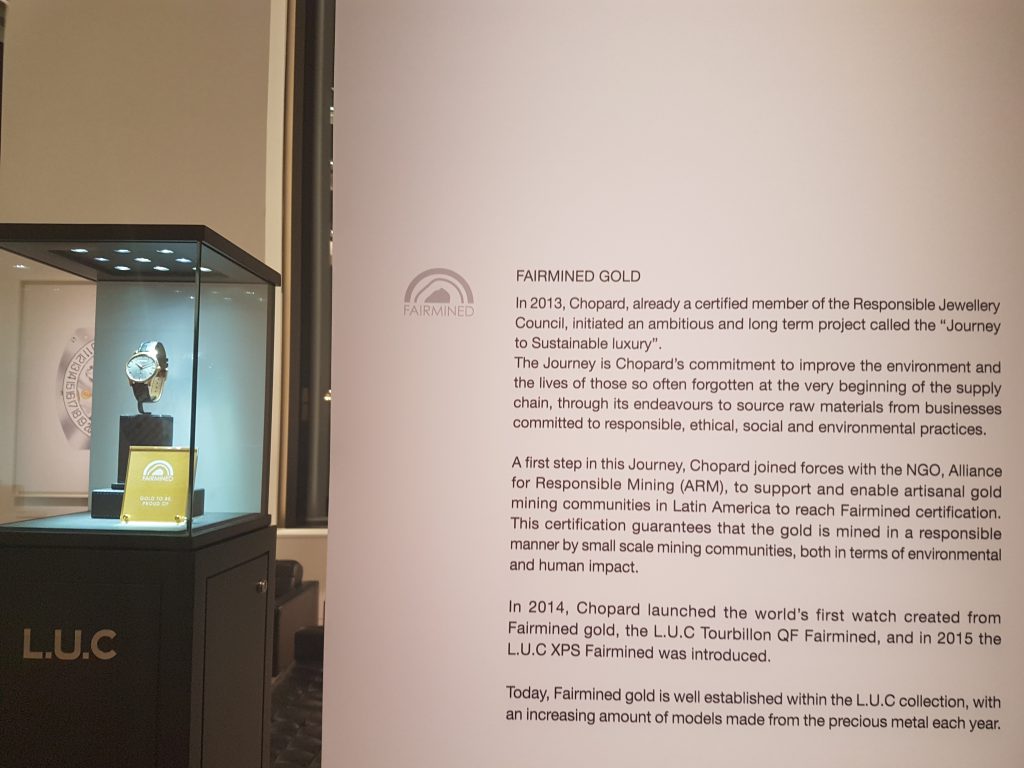 Part of the trip to London, other than to see the exhibition itself and get a bit cosier with Chopard, was also about seeing the new collection they unveiled. This included the new Time Traveller One watch, a world timepiece with an exquisite dial, and my personal favourite, the GMT One. That piece was simply breathtaking and may well have converted me over to Chopard simply on its own.
After the brief hands-on we got, there was a chance to look around the exhibition more and go out and have a wander around the city. Phillips is located right near the heart of London with attractions such as The Wolseley and The Ritz not too far away, closer to home you'd find Jack Barclay Bentley and H.R. Owen Rolls Royce sharing a building with Bugatti in there too. If watches or jewellery are more your things, then Bond Street is only a five-minute walk away, I did look for the Chopard Boutique there but sadly it has moved, it escapes my mind where it's moved too, though. If you're a keen shot then there's even a Holland & Holland boutique where you'll find classic shooting apparel from the top end of shooting.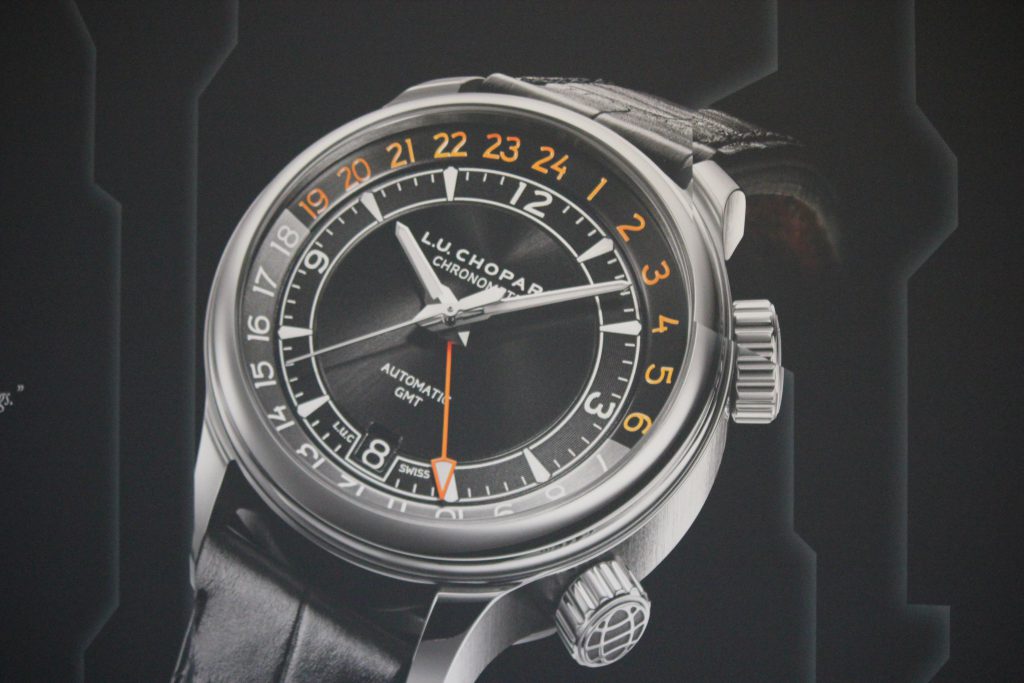 It was a real treat to learn more about such a fascinating company with a real drive for the future. There's so much more to learn about Chopard, but there's only so much one can do in a day, thank you to all who worked very hard on Thursday, it was a fantastic adventure!