Some devoted watch lovers out there may remember Tudor's Pelagos FXD from a couple of years ago, and it was inspired by Tudor's military watches of the past and designed in conjunction with the US Navy. Ringing any bells? It was that diving watch where the bezel seemed to be on backwards. I must confess that I'm not the biggest fan of Tudor, their watches can be impressive in person but they don't jump out of the screen at me usually when I'm writing about them. This new one hasn't set my heart on fire yet, though.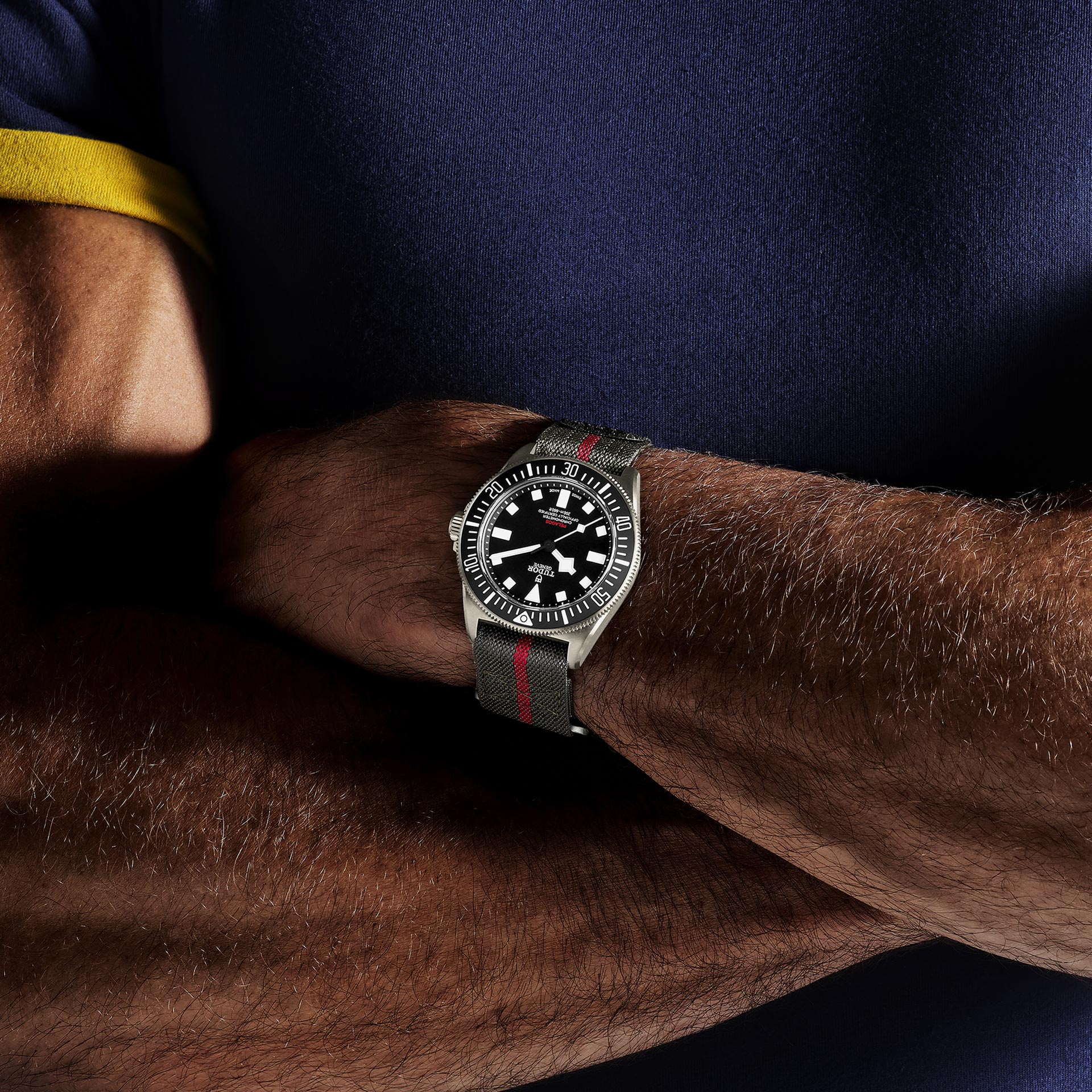 Tudor's Military Submariner (MILSUB) was issued to elite naval diving units across the world, but their work with the US Government is what got them the original watch that this new piece pays homage to. The most important example of this is the fact that this watch has a fixed bar integrated into the case in place of traditional spring bars, the origin of the FXD (fixed) moniker. While this might've been a little impractical for watch enthusiasts of the day, it was required by the Navy to reduce the risk of the watch becoming detached when underwater. When these were issued back in the 1950s they were an essential piece of kit for divers as diving computers didn't exist, and so losing it underwater was almost certainly a death sentence.
While things have moved on, and mechanical watches are no longer the essential tools they once had been, these quirks still exist in models today, and the watch world is better for it. The watch is 42mm x 12.75mm and made of titanium with water resistance set at 200m. Tudor has also dumped the backwards diving bezel for a traditional one in matte grey ceramic, and you'll note that each minute is marked on the bezel, which isn't common but certainly practical. The dial is easy to read and looks like pretty much any other Pelagos, clear and legible but without much in the way of frills.
The movement inside is the self-winding MT5602, which is a COSC chronometer made for Tudor by Kenissi, which is part-owned by Chanel. The beat rate is 4Hz and it has a 70-hour power reserve which is perfect for the weekend.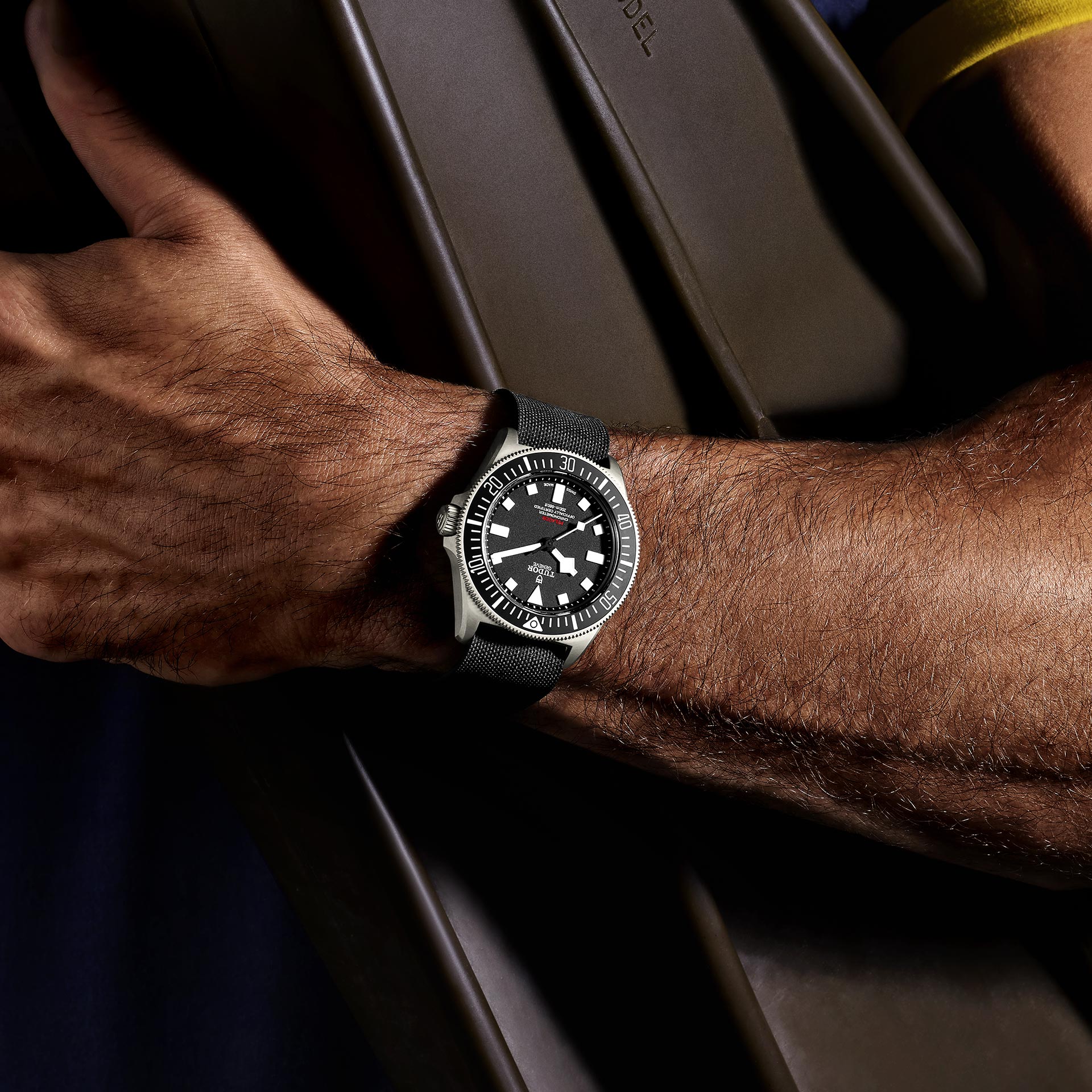 This watch is not a limited edition piece, and is sold with a green and red fabric strap with Velcro (or an unbranded alternative) and a rubber strap is thrown in as well. It can be purchased now for $4,150/€4,120. Am I sold on it? Not really, but this might just be the watch other buyers were looking for which is totally cool, it deserves to be at the party.