When people ask how much I paid for a watch, and I answer them truthfully, a common response is "You paid how much for a watch?!", I am then asked why I chose such an expensive hobby, to which I answer, "you don't choose the watch game, the watch game chooses you". And that's usually the end of that conversation as they roll their eyes and walk away. But watches do not necessarily have to cost thousands of hard earned dollars. In this month's top five, we are taking a look at some great watches from both veterans and newcomers in the watch industry, around the $1000 mark.
5. Longines Hydroconquest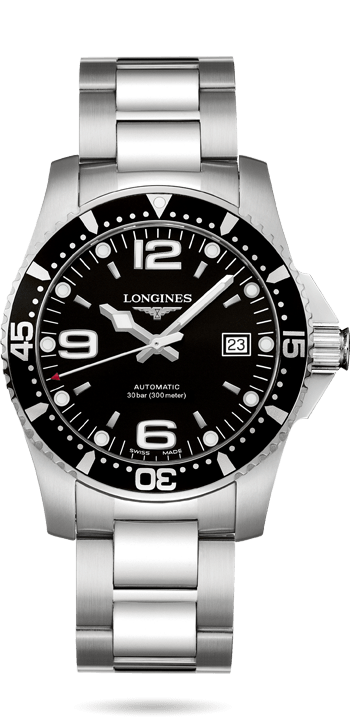 Coming in at number 5 we find the Longines Hydroconquest. The Longines Hydroconquest has almost become sort of an icon for Longines after its introduction in 2007. It has a very classic divers watch design; some might even say timeless. It has all the features of a classic diver's watch too, like the unidirectional timing bezel, big luminous indexes, hands and numbers, as well as a screw-down crown to assure it has a 300 meters' water resistance, plenty enough for even the toughest divers.
As this is a tool watch, naturally, it features a workhorse movement. The Longines 663 caliber, this is, of course, a mechanical, automatic winding movement which is based on an ETA's 2824 caliber. This is widely recognized as a very reliable movement which is perfect for a tool watch in this price range. The Longines Hydroconquest can be had with either a black or a blue dial, and the prices start at roughly $1100 for the mechanical version with a bracelet. longines.com
4. Tissot Heritage 1936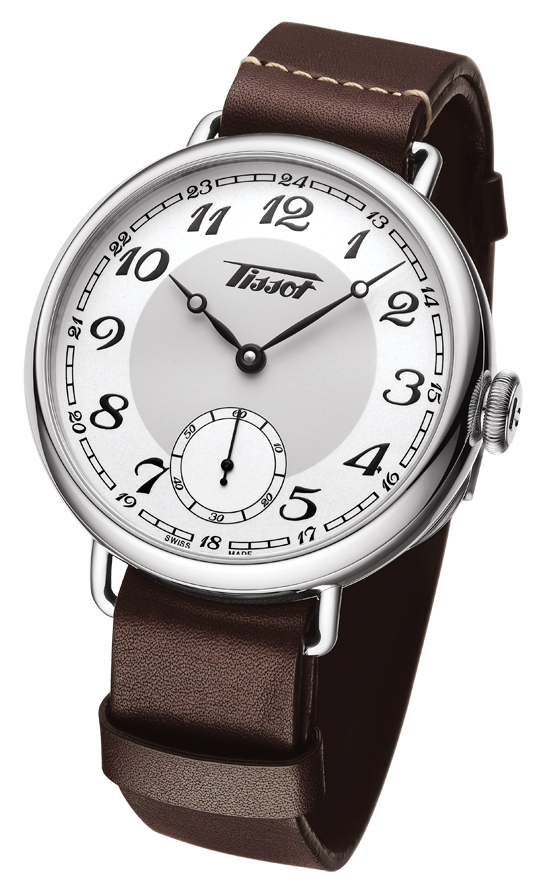 At number 4 I have decided to go with the Tissot Heritage 1936. Now this is an attractive watch, I am a huge nerd for vintage watches so naturally, I really like the design of this vintage inspired Tissot. As the name suggests, this watch is inspired by the style that was present I wristwatches during the 1930's. This was a time when the common man was transitioning from having a pocket watch, to wearing a wristwatch, so naturally many of the watches looked like (and some actually were) pocket watches with welded-on lugs. This is exactly what the Heritage 1936 is trying to recreate, and in my opinion, have succeeded quite well at.
The movement is also pocket watch inspired, inside the Heritage 1936 is an ETA 6498-1, which originally was developed as a pocket watch movement in the 1950's. At first glance it does not seem to have a visible movement, but look closer and you'll see again that Tissot has taken inspiration from pocket watches, the Heritage 1936 has a hunter case back, meaning it can be opened to reveal the beating movement (which of course is protected by a sapphire crystal). My only issue with this watch is the size, here they were obviously not inspired by the watches of the 1930's. The Heritage 1936 is 45 millimetres in diameter, so make sure you are comfortable with the size before buying this $995 watch. tissotwatches.com
3. Christopher Ward C9 Pulsometer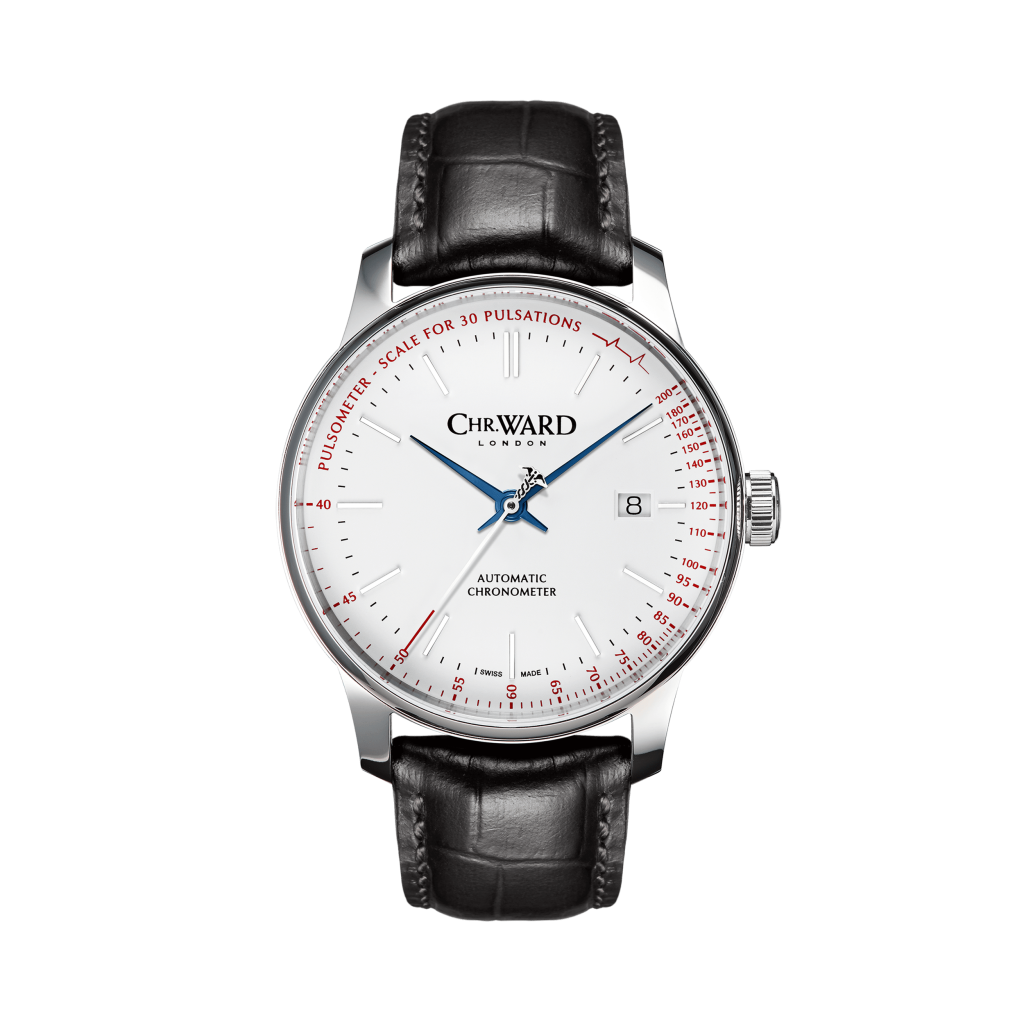 Christopher Ward is a rather young watch manufacturer compared to the other industry veterans, founded in 2004, they have quickly made a name for themselves, having already developed several different collections of watches. The C9 Pulsometer is one of the most interesting. Just like the Tissot, the C9 has a very strong vintage feel over it. For those of you who don't know what a pulsometer is, it's a scale on the outer edge of the dial that helps the wearer calculate someone's pulse. Now back to the watch itself, the case is a very traditional round case with rather sharp and thick lugs, it has a white dial with a very nice, red pulsometer scale on the outer edge of the dial which really gives the watch a vintage feel. Probably my favourite aspect of this watch, however, is that it is chronometer certified. This is not something you usually see in watches under $1000. It houses a Sellita SW200/1movement which has been modified and COSC certified. Overall this is a very good watch for just north of $870 on a leather strap or $1000 on bracelet. christopherward.co.uk
2. Seiko Presage SARX035/SARX033
A list of best budget wristwatches wouldn't be complete without including Seiko, the Seiko Presage has always been a very good line of watches. So good in fact that it has been dubbed the 'mini Grand Seiko' was even nominated for a GPHG (Grand Prix d'Horologerie de Genève) award this fall. The details on this watch is almost as good as the details on a Grand Seiko. Every hour marker, hand, and Seiko logo has been mirror polished and is so sharp you could get cut just by looking at it (almost).
The case and bracelet has a beautiful mix of polished and brushed surfaces, it's made of stainless steel but coated with something Seiko calls the 'Diashield' coating, which is supposed to make it more resistant to scratches and give it a better look. The movement is the 6R15 in-house movement which can be seen through the case back of the watch. It is as finished as you'd expect from a just under $1000 watch, with a decorated rotor. Overall, this watch has a case and dial finishing that far supersedes many of its Swiss competitors. seikowatches.com
1. Hamilton Pan Europ
The watch I have chosen as the number one best watch under around $1000 is the Hamilton Pan Europ. This watch is based on the original Pan-Europ from which debuted in 1971. It sports a very successful, typical 70's retro design and the case is a 42mm cushion case. A retro design with a modern size. The dial is a beautiful sunburst dial and comes in both blue with a blue bezel and grey with a black bezel. The red seconds hand is a very nice touch and effectively boost the retro feel of the watch.
The movement is also rather impressive for a just under $1200 watch, it's a Hamilton caliber H-30 and it has a rather impressive power reserve of 80 hours from just one mainspring. It is beautifully decorated and can be seen through the sapphire case back. It also boasts a day-date complication which is one of those complications you don't think you really need until you've had one, then you can't live without it. hamiltonwatch.com
So as you can see, you don't have to spend thousands of dollars to get yourselves a nice watch. If you want a great watch around $1000 any of the above are great choices. They may not have the most advanced complications, or the best movements, but they certainly are solid and well-made watches.