It's all hotting up now in preparation for SIHH in January next year now. The boring slow months after Baselworld have been and gone and left us hungrier than a hungry hippo for marbles – er, I mean, watches. Today we look at what is one of the most complicated watches, if not the most complicated watch, that French jeweller Cartier has ever made. Cartier is known for being that company that likes to re-invigorate the lines it produces every few years, not too long ago they were really pushing things like the Calibre and the Ballon Bleu. These have taken a seat a little further back and let things like the Clé and Drive de Cartier take the limelight, well now the new Rotonde is about to steal the show.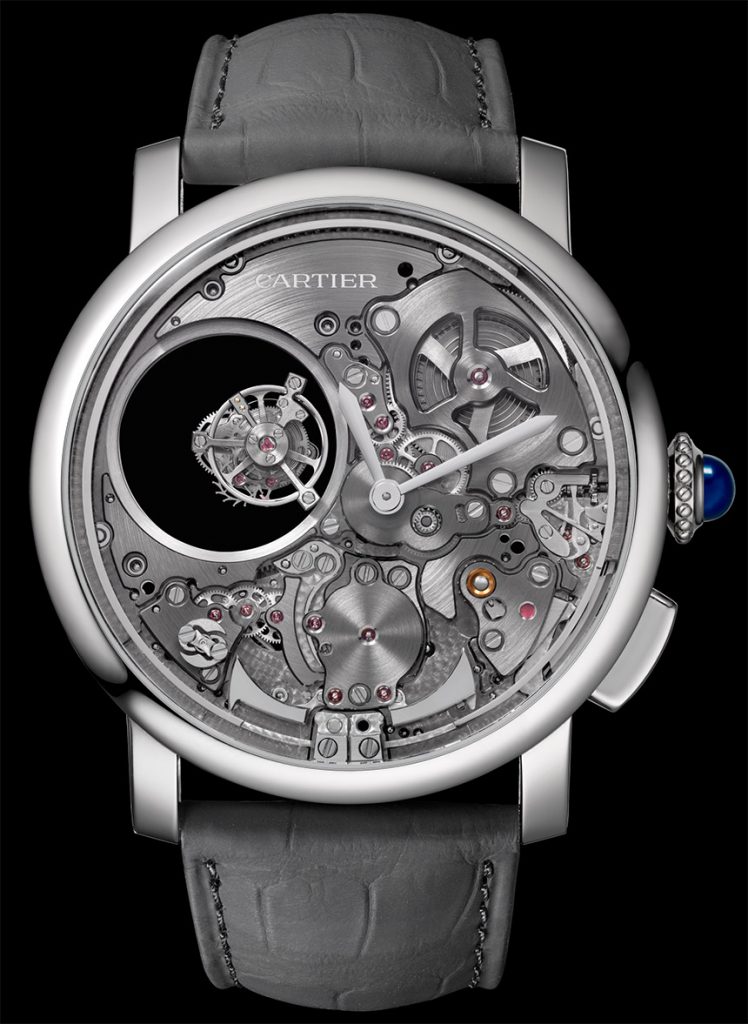 Have you seen the floating hand watches Cartier makes? They're very pretty and quite affordable considering the secret method used to make them is pretty complex. There's many versions of the floating hands watch, but there's also a floating tourbillon watch too. While I have a rough idea of how the first one works, the floating tourbillon really is a mystery which, if I told you, I'd probably have to kill you. So add in an extra one for good measure and it's going to get real tricky, real quickly.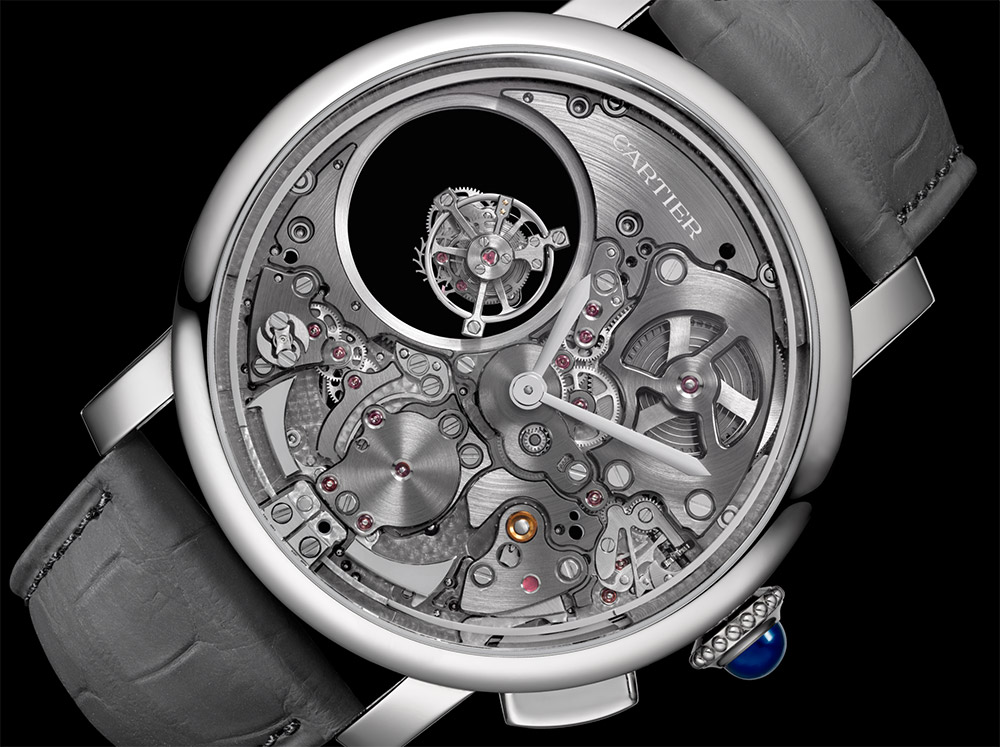 Now, call me old fashioned, but when someone tells me a watch is a double tourbillon watch I'd expect it to have two individual tourbillons. While the Greubel Forsey 30 degrees watch with its tourbillon within a tourbillon idea kind of cuts it fine, the Rotonde is something else. The tourbillon inside the watch is of your "bog standard" 60-second tourbillon design, as close as that can get anyway, the tourbillon also orbits in its' own little space, like it's perpetually falling into a tornado. I'm not sure whether that counts as two tourbillons, if they did something like the Breguet Classique Complications Double Tourbillon and literally had two tourbillons opposite each other, I think no one would be able to afford it, the Rotonde itself costing a mere $449,000, because $450,000 would be a stretch. It would show off Cartier's skills though and they aren't exactly lacking anyway.

The minute repeater inside the watch has had some special attention from the experts in Switzerland too. For example, they are operated by a pusher rather than a sliding system, I can only think of two other watches at the present time which use that because of how complicated it is to make. The case is of titanium rather than white gold, the gongs are steel as well to maximise the sound output without needing for other systems which would look out of place. Each gong spring is also tuned to a different octave for a clear pitch difference when listening in the dark. Even the repeater's governor is on display on the dial at 7 O'clock to add extra show when the watch is doing it's thing.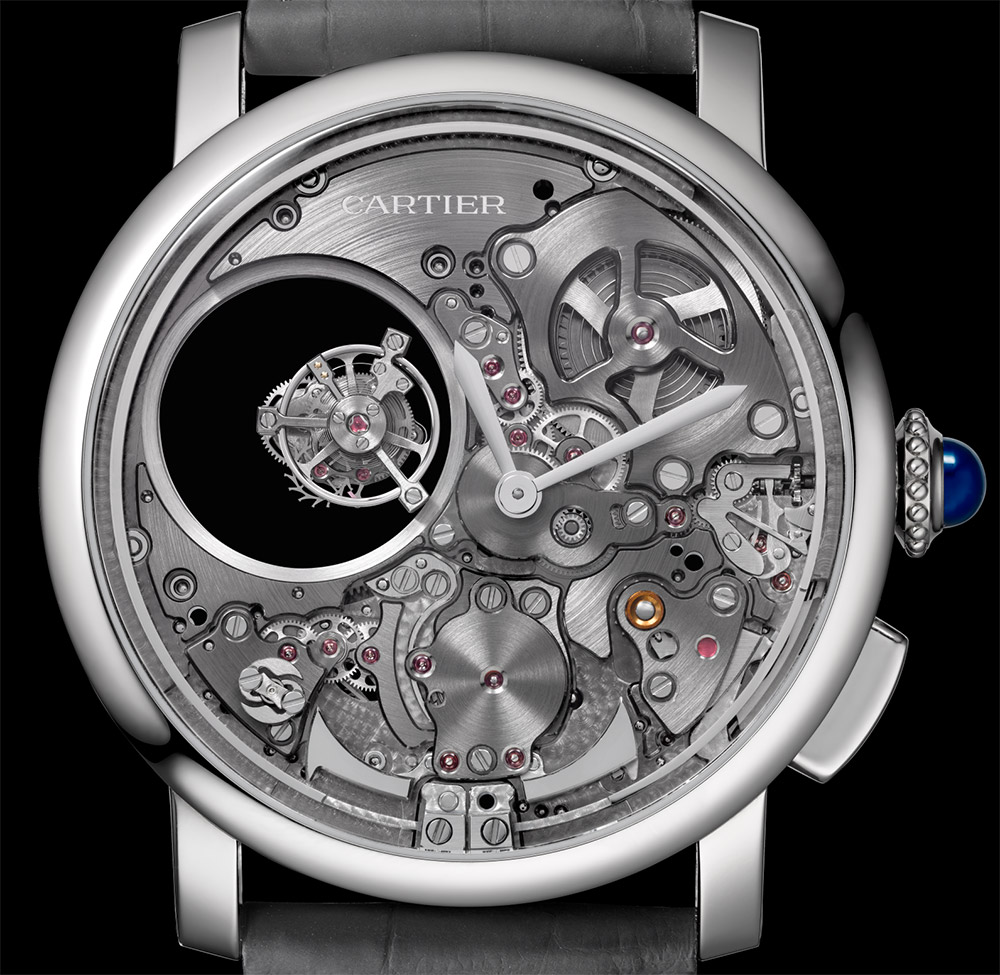 Add to that the fact that the watch has been awarded the Geneva Seal for the movement and the movement is also decorated with Geneva stripes and black rhodium and you've got a pretty compelling watch. While I'm not too keen on the more affordable lines at the current time (I'm looking at you, Clé) I do love Cartier's complicated watches. The pizazz is clearly still there and I really want to know what else they can come up with, maybe a cool chronograph of some sort where the chronograph uses it's own balance that's also mysteriously floating? Something to consider, for now, let's all gaze at this one for just a bit longer. For more info, please visit cartier.com