Yet another Top 5 list from WristReview coming your way now and this one brings in a family element with it as it's all about the watches your dad might think would be cool to wear. In order to get more of an idea of a father's way of thinking we needed to do a little bit of research before writing this article, so I thought I'd consult someone who has actually been there. That's right, this list comes to you from the brain of my own father, I did all the long boring writing bits while he thought up some watches that he thinks are pretty cool, obviously there will be some variations from father to father, but that's a given. So, here goes then.
5. Breitling Emergency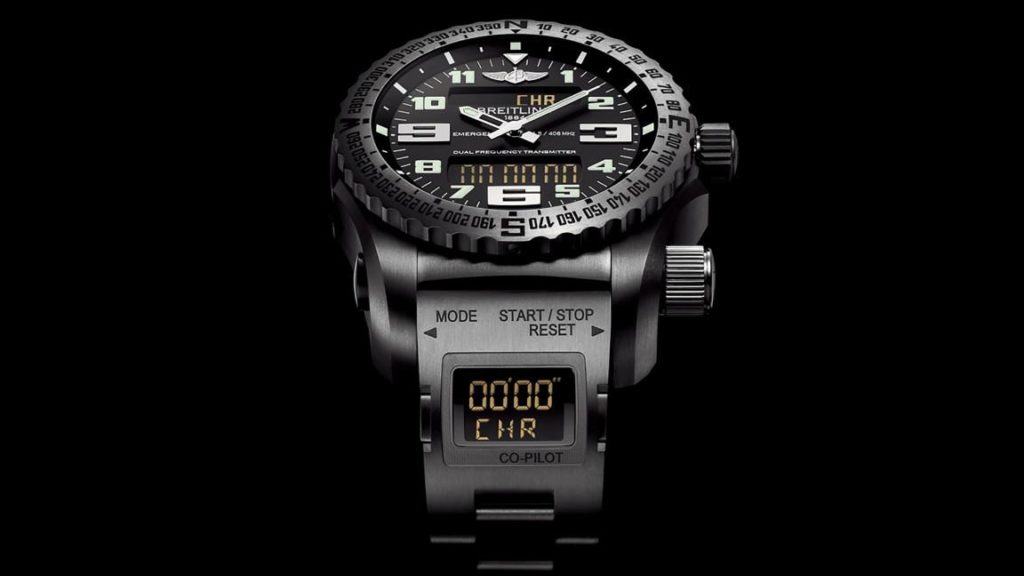 The Breitling Emergency watch was chosen for this list, so I'm told, because of it's functionality as well as its legibility. It's interesting to see how different people have different expectations from their watches, sometimes dramatically so. You don't need to be some kind of extreme adrenaline seeker, avid adventurer or Bear Grylls to have a Breitling Emergency though, it still tells the time and despite being in a humongous case it's kinda wearable as it's made from titanium. The Emergency function which calls up a support network depending on where you are in the world is the main reason those who are active like to have one of these, so they can explore and take some comfort that they could be located in the wilderness.
4. Omega Seamaster PloProf

This one's making the rounds at WristReview, I can see why. Now, if your dad, like mine, has a particular interest in water sports and scuba diving then this one's pretty obvious. Yeah it's big, it's bulky and it recently came in at number 5 on our list of the Top 5 most Ridiculous Watches thanks to it's monstrously large case. But, it is a case with purpose, it's built to last and definitely will. Inside is the Omega 8500 Co-Axial movement, a venerable and reliable calibre which has served the brand well. It also has the cool locking bezel which has its own button to press, an automatic Helium Escape Valve like on those fancy Rolex watches and a cool shark mesh bracelet too. Sure it's not for everyone's dad, but if they are a more active person then it could be something to consider, particularly in white (my personal preference too I might add).
3. Jaeger-LeCoultre Reverso Classic Large Duoface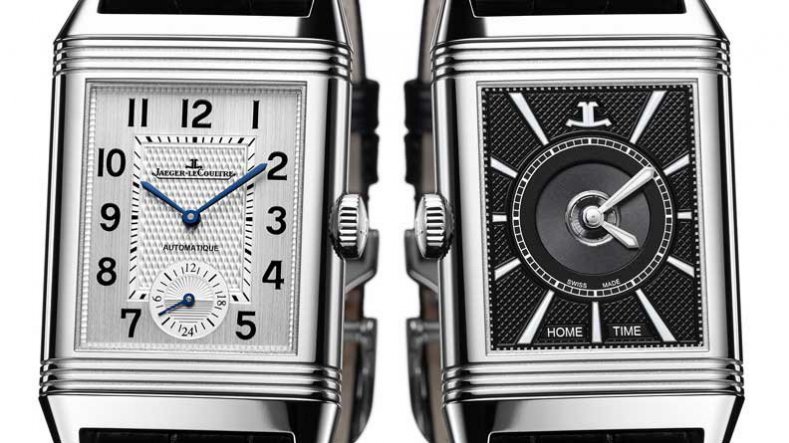 Well a dress watch was bound to make it in on this list somewhere. It's not the most traditional of dress watches seeing is as it is a little complicated, but not too much overdone which is always good. The extra complication on this watch comes in the form of a second, black, dial on the reverse of the watch. Reversing the Reverso's case allows you to use the second dial as a timezone, thus the reason it was chosen. It's very easy and convenient for someone who is commuting between two timezones constantly. It's also nice to be able to choose between having a white dial watch and a black dial, seeing as the only way you'd know is where the crown was, but that doesn't matter too much.
2. Omega Seamaster Aqua Terra GMT GoodPlanet
This watch comes in two parts really, the watch and the story behind it. First off, the watch is pretty cool, it's got the white polished dial with blue hands and markers, a nice change from the 'Teak Concept' dials on the other watches. It's also a reasonably modern size at 43mm (with a 38.5mm model available too), the bracelet is high quality and the Master Co-Axial movement inside it is a gem. Then there's the ethos behind it, Omega is very good at not only working with top celebrities such as George Clooney, but they also sponsor lots of different things from the Olympics (of which they are also the official timekeepers), ORBIS the flying eye hospital and the GoodPlanet Foundation which is dedicated to encouraging sustainable development and educating the public on the benefits of a healthy planet. A portion of the retail price of these watches also goes to the charity, it also helps these watches are quite strong on the secondary market.
1. Breguet La Tradition Minute Repeater Tourbillon 7087
This watch is dream and one that needs no justification on pretty much any list that it ends up on. A minute repeater watch is one thing. A tourbillon is another, and then for good measure add in a fusée and chain for a bit of fun. Finally, split that all up around the watch and have it so the movement shows on the front and the back, and there you have the 7087. It was actually chosen on this list because of the minute repeater function, sure, most manufactures have or have had their own minute repeater watch, but none of them have a minute repeater which stripes upwards from underneath the dial mounted gongs. As if that isn't enough, the power for the minute repeater is transferred through the fusée and chain system I mentioned earlier, that makes it super extra complicated as each chain link must be finished, inspected, assembled and then inspected again and they are often made up of hundreds of components on their own. Finally, this minute repeater is activated via a pusher rather than a slider. Every now and then the Swatch owned Breguet makes something that challenges even the companies that some decree to be the best of the best of the best, companies like Greubel Forsey and whatnot, this is one of them and I'm glad they made it.