Our Top 5 articles are a staple of the website, and we're really excited to write them. We always love talking about new topics, but we also love revisiting our older ones after a few years to see where the industry has moved and see how our tastes have changed.
Today, we're revisiting our Top 5 Winter watches list, which I originally wrote in 2019. While the winter season doesn't officially start until the 21st of December, we're ready and raring to go with our recommendations list, which will give you plenty of time to get prepared, especially with the high prices of fuel we reckon you'll need time to recover your finances. We've come up with five wintery scenarios which may or may not happen to you, and had some ideas about what we think might suit these activities. Some scenarios are more realistic than others.
5 – Ice fishing – IWC Aquatimer 376803
We haven't tried ice fishing, although we've seen it on TV and we can't imagine it's the most exciting thing in the world to do. So, naturally, we thought that you'd want a watch that you can fiddle with while you're waiting for a tasty fish to be caught on your hook. The IWC Aquatimer chronograph could well be a great contender for this. It has a chronograph which I always like to play with when I can, but it also has IWC's SafeDive bezel system, which combines an inner diving bezel controlled by the outer bezel. A Valjoux-based calibre 79320 and 300m water resistance are the ice-ing (oh dear) on the cake.
4 – Having a snowball fight – Richard Mille RM25-01 Manual Winding Tourbillon Chronograph Adventure watch for Sylvester Stallone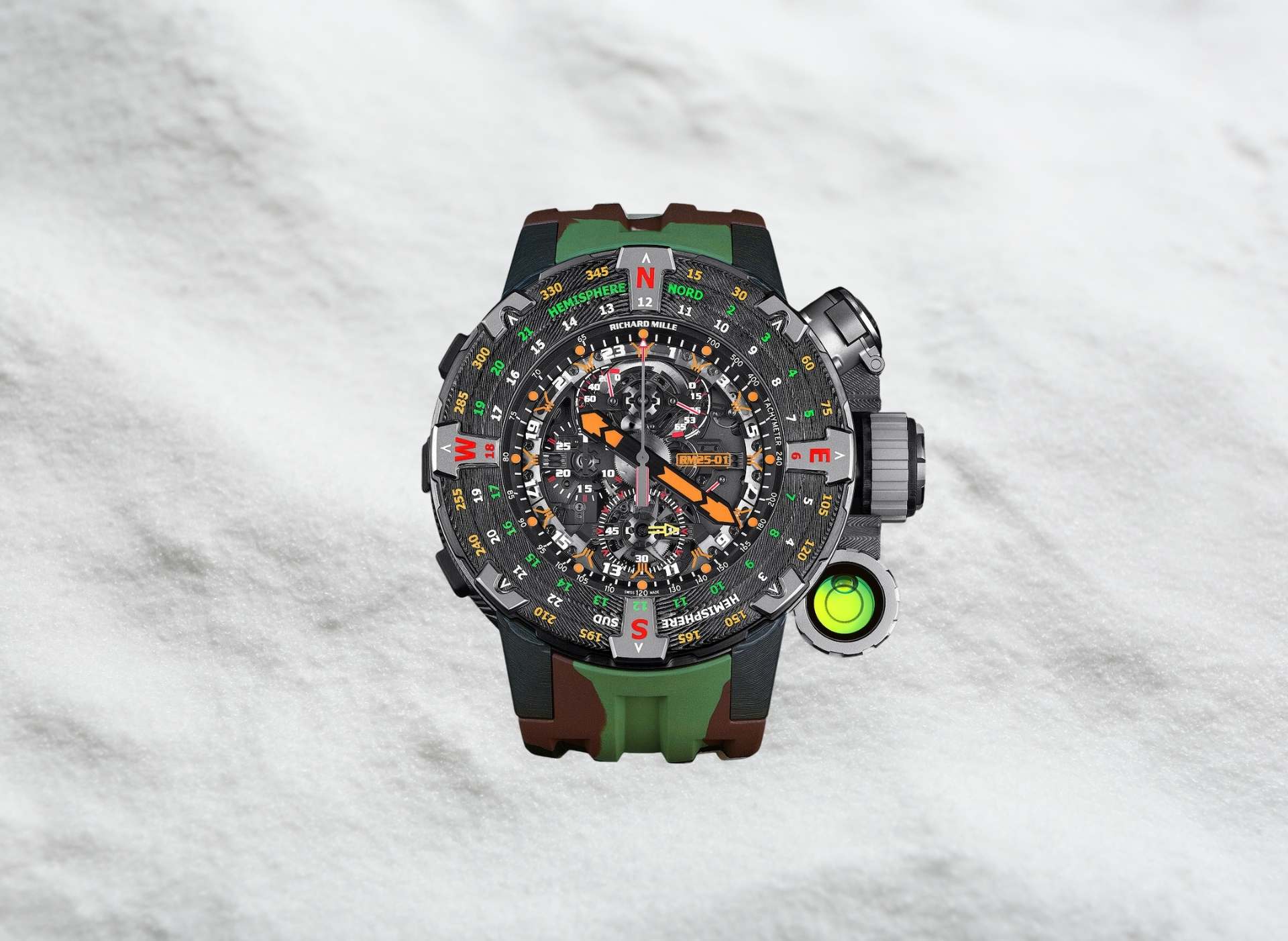 Granted, this will be the most expensive snowball fight in history, but we reckon those who can afford one will definitely appreciate having the RM25-01 on their wrist. Undoubtedly, having this behemoth strapped to your wrist will make you a big target. At 50.85mm across, it's hard to miss, but the super-lightweight Carbon TPT case with titanium detailing won't slow you down or stop you from getting the perfect shot. If you happen to be having your snowball fight in the wilderness, then the in-built compass and the titanium watertight chamber holding some water purification tablets will keep you going for a bit.
3 – Getting speed on the slopes – Omega Speedmaster Skywalker X-33 Chronograph 45mm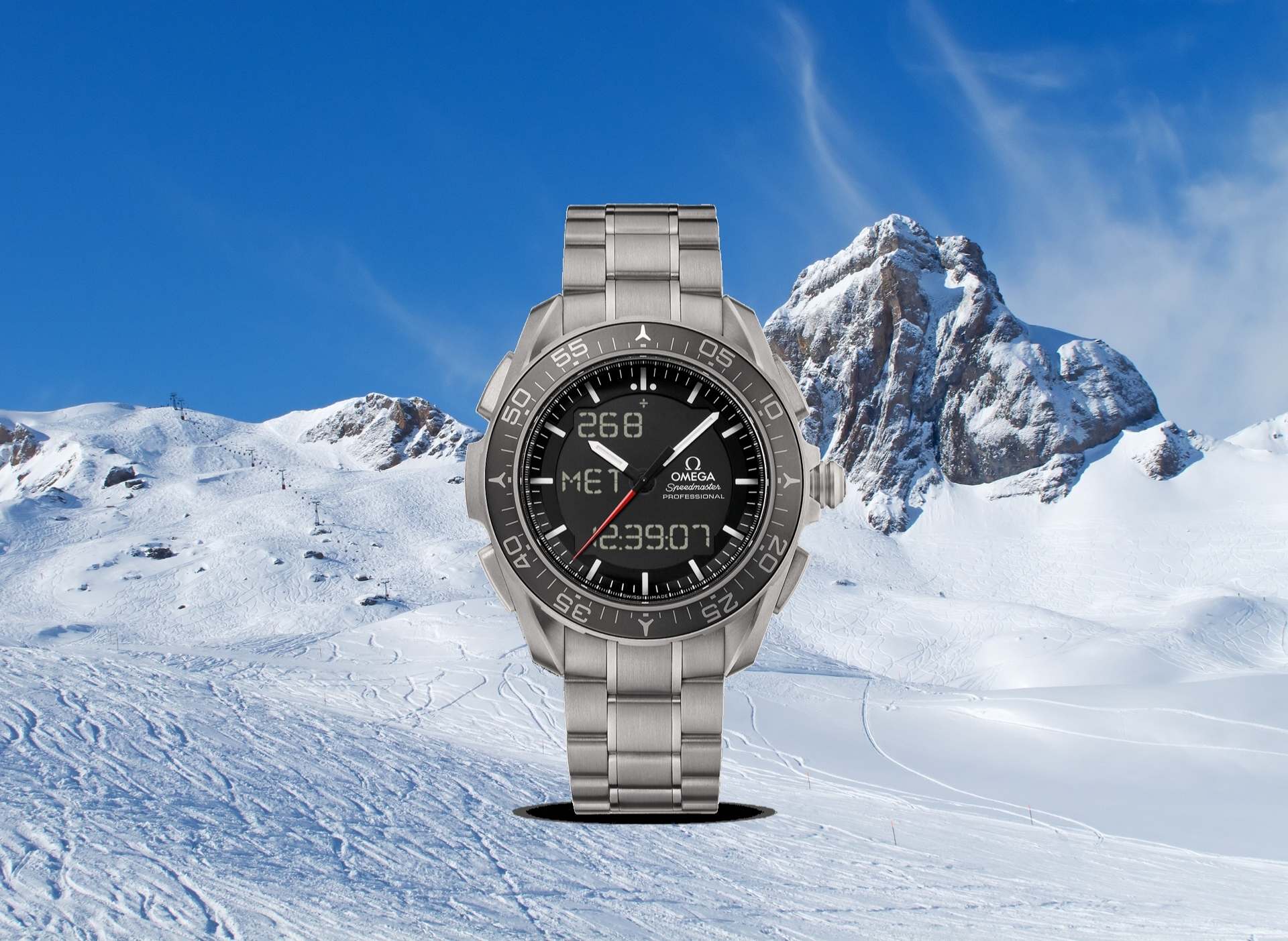 We get it; winter sports are predominantly about going down a hill as fast as you can on all manner of contraptions (unless we're talking about ice skating). Whether skiing, snowboarding, sledging, bobsledding, skeletoning or going down in an old Jaguar like in that episode of The Grand Tour, speed is exhilarating, but it's potentially dangerous for a mechanical watch. You're unlikely to be thinking about it (and we don't blame you), but all the shaking and vibrations of extreme winter sports can be tough for a mechanical watch's tiny components. Luckily, the often overlooked Speedmaster Skywalker X-33 from Omega with a super-precise thermo-compensated quartz calibre 5619 is available to offer reliable and accurate timing. Sure, a G-Shock can do what the Omega can at a fraction of the cost, but it's not an Omega, so it wouldn't have the same draw at the resort bar.
2 – Cross country skiing – Breitling Emergency
Winter sports can be great fun, but they can also be extremely dangerous. Of course, going down an icy slope quickly presents its problems, just as adventuring across the wilderness off the beaten track. Moving across snow is hard work. It can also be extremely cold, and then there's the whole thing about getting lost. The Breitling Emergency is the original extreme adventure watch, and it was the first watch that came equipped with a distress beacon in 1995. The Emergency uses a quartz movement for the main watch functions and has a dedicated battery for the distress beacon, which emits your precise location to worldwide search and rescue services for 24 hours. This isn't a get-out-of-jail-free card, though. If crossing the frozen countryside, you should still be as prepared as possible.
1 – Snuggling under a blankie with a mug of cocoa – Parmigiani Toric Chronomètre Qualité Fleurier Rose Gold
Out of all the scenarios we've seen today, there's likely to be none more accurate (or enticing) as keeping warm with some hot chocolate and a good book, movie or TV show. Rose gold is a blend of gold that uses other elements to make a warmer-coloured gold, and we think the warm colours of this classy Parmigiani make for great company. The 40.8mm case matches the refined guilloché dial to provide an intriguing and relaxing viewing experience. It will not make you get up and run out into the cold to do snow angels. Instead, it'll encourage you to have another sherry, throw another log on the fire and relax while you keep warm. It's also passed the Qualité Fleurier control, probably the toughest test of a watch's mettle in the industry. We've covered it in more detail in other places. With lustrous gold, an automatic movement and a comfy leather strap, the Toric ensures you're keeping cosy in style.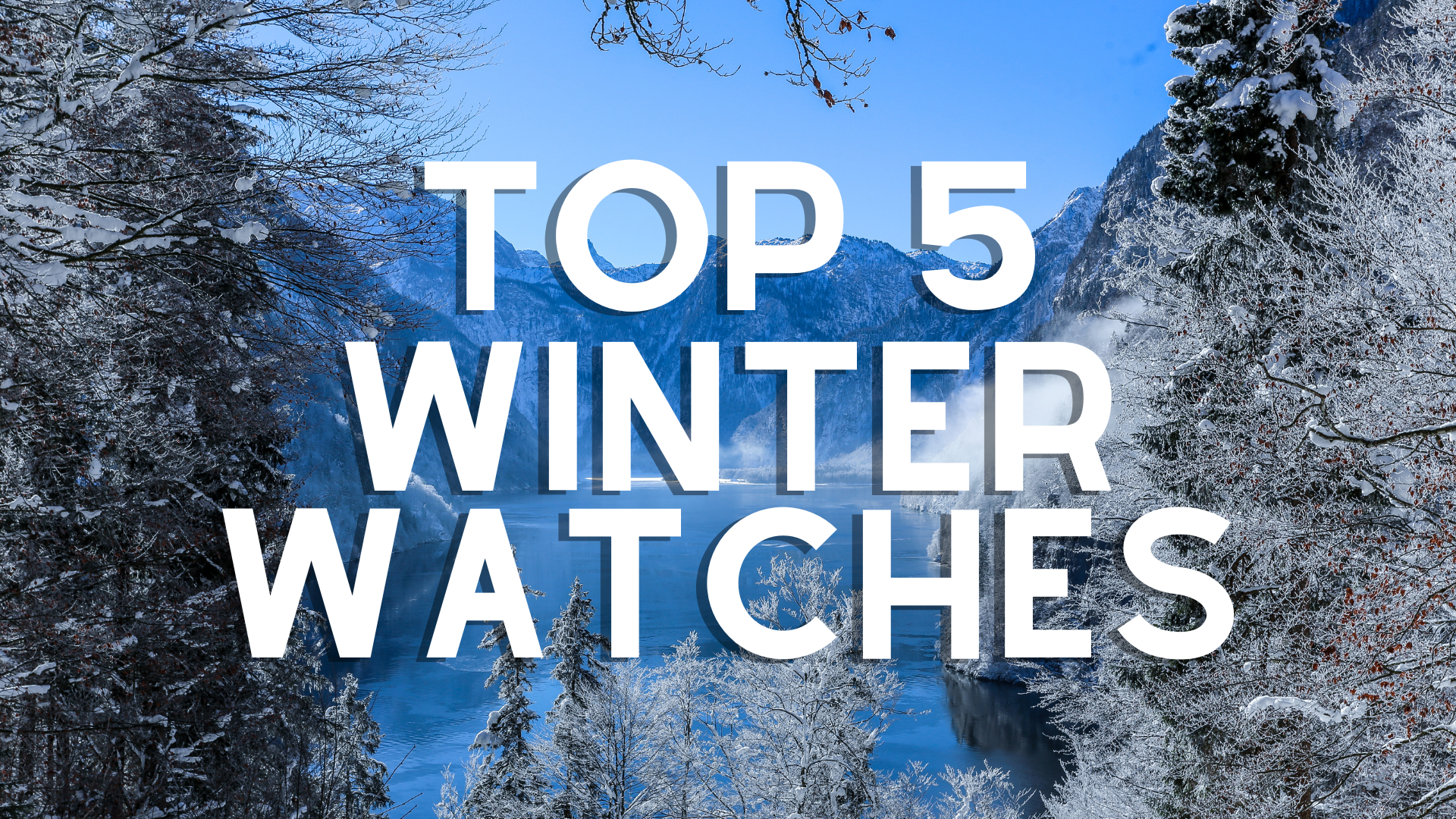 What were your favourites? Do you have any other suggestions for these scenarios or any other winter activities you do? Tell us about it in the comments!