Okay, I know that winter doesn't start until late December, but to me, it feels more wintery than autumnal at the moment. With that in mind, I've devised a set of 5 settings that you may find yourself in this holiday season, and then listed the watch I think would be the most appropriate for that situation. A watch bore could say the Submariner or the Seamaster, and those would pretty much fit all categories, but where's the fun in that? 
5. On the slopes – Chopard Superfast Chrono ref. 168535-3001
The Superfast is a rarity in the watch communities, along with the brand that makes it: Chopard. As the most extreme styled watch in the Classic Racing collection, the Superfast is intended to take on other luxury chronograph watches like Hublot's Big Bang Unico Chronograph. It also has an in-house movement on display through the back. Don't be fooled by the motorsport-inspired styling cues, though, and it's a tough watch with a rubber strap and a large, solid case. The 45mm x 15.18mm case means it should be easy to use with thick winter gloves on. You could even stretch to the ETA-based Superfast Split Seconds if you wanted to.
4. At the resort bar – Zenith Pilot Type 20 Ton Up ref. 11.2432.679/21.C900
Consider how many people who buy luxury diving watches actually to go scuba diving, it's probably not that many. I expect even fewer pilots would choose to wear a big luxurious aviator's watch like an IWC Big Pilot or this Zenith when they get onto the flight deck. But, the Zenith's charm doesn't just stop at reminiscing about biplanes and castor oil, it's a great dressy-style watch for the more casually dressed. That makes it perfect, at least in my opinion, for the role of the resort bar. I don't go on holiday to dress in a three-piece suit, but if they wanted to be smart/casual with their clothes, then this watch will fit right in. Plus, the 45mm case is a vintage-inspired matte and the dial is legible, great for those of us who like to distort our vision voluntarily.
3. Rough camping on Mt. Everest – Favre Leuba Raider Bivouac 9000
Let's be honest, the holidays just aren't the holidays if you don't a) watch Elf/Die Hard/The Polar Express or b) drink your weight in advocaat or c) do something like climb Mount Everest. I'm going to assume you're the latter, and as such I find the Bivouac 9000 from historic brand Favre Leuba to be the best watch for the job. Granted, Sir Edmund Hillary had a Rolex on when he first climbed the highest mountain on Earth, but that's a bit passé these days. If he had been presented with this, he would no doubt have taken it instead. The hardy titanium case houses a rough-and-tumble-ready calibre which features an altimeter and a pressure gauge, too. Even better, the Bivouac 9000's altimeter works to a height of 9000m, while the summit of Everest is only 8848m high, so you can use it anywhere up the mountain you like.
2. Relaxing by the fire with a sherry like a boss – Breguet Classique 5177BR/15/9V6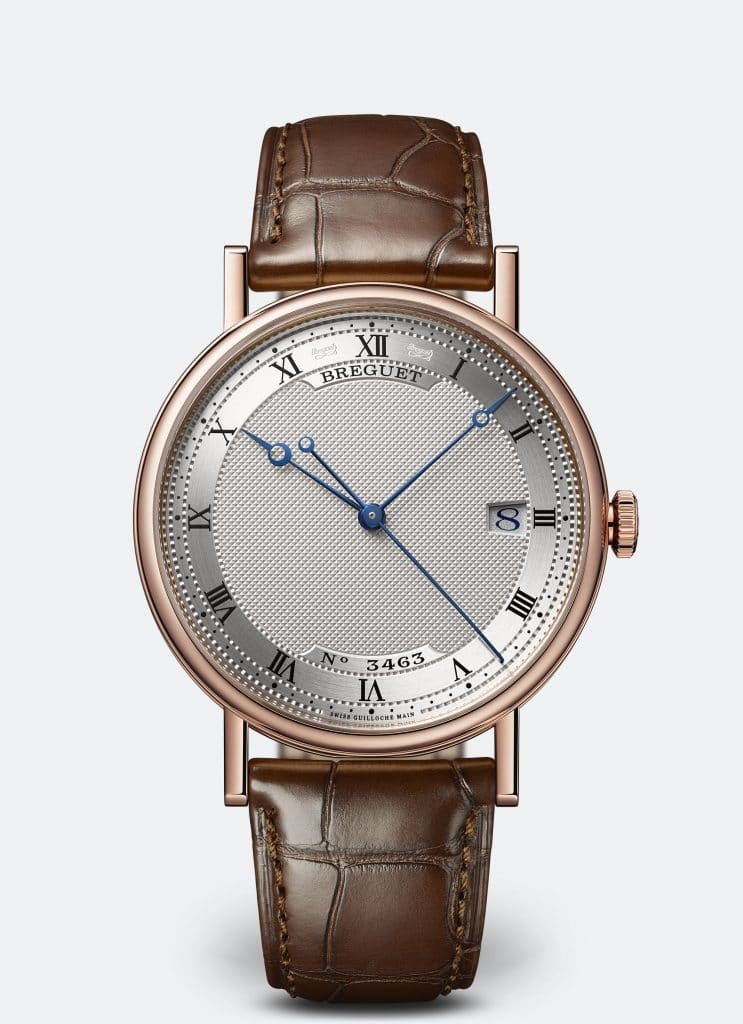 That's right, sherry isn't just for grandmas and the Crane brothers any more, it's coming back into popularity. So, whether you're into amontillado or manzanilla, it's good to know you have a great watch to kick back and relax with in style. That's why I chose the Breguet as the sipper's choice. Full of classic charm, including one of the best guillocheé dials in the business, the Breguet oozes sophistication. There wasn't really a set of criteria for this one, but the Breguet was chosen for its classical elegance and quiet sophistication. If guilloché dials aren't your thing, they do an enamel dial variant as well, or the Patek Philippe Calatrava 5227R might be an excellent alternative, it was a close call for us between them. Still, the Breguet slightly edged the victory here. Just enjoy that Sherry, and don't slam the dress watch into some furniture when you amble around late at night.
1. Sitting in the car waiting for the engine to warm up – Blancpain Air Command Limited Edition
Of all the scenarios put forward, this one is probably the most relatable. Let's say that, like many of us, you don't have a brand new car that can start itself and warm up, a car that doesn't have heated seats (can you imagine it?!). You're up for work at the crack of dawn and sitting in the car freezing yourself to death wondering just when it will get toasty. A chronograph might be the best choice here, as you can time how long it takes the car to warm up. For this reason I chose the Blancpain Air Command as the watch of choice for this. For me, personally, it is the coolest looking chronograph to come out of 2019, and there really isn't anything bad to say about it, other than it is a limited edition watch and will probably command (get it?) a high price on the grey market, even for a Blancpain. It's a flyback as well, if that's useful to you, and it's got a great movement to look at through the caseback.