Alpina is an interesting and unusual company. Their watches are alternatives to names like Baume et Mercier, Mido and Chronoswiss and often present excellent value propositions. A few years ago, Alpina released the Avalanche Regulator watch range, and it was a success for the brand. So much so that, for 2022, the regulator display returns in the form of the Alpiner Extreme Regulator.
Before we get into the watch it's worth discussing what a regulator display is. Essentially, it's the weird layout that this watch's dial so happens to have, as well as many of the watches from Chronoswiss and even rarer models from the likes of Patek Philippe and L.U.Chopard. 
The layout comes from the old history of watchmaking, as nearly everything in watches does. You'll notice that on the Alpiner Extreme Regulator, the minute hand enjoys a full rotation of the dial, while the hours and seconds have been moved elsewhere and made smaller. In the days of old, a watchmaking workshop needed a reference time to regulate the watches produced. This reference time came in the form of a very accurate master clock, and the watchmakers would regulate their watches to the time of this master clock, hence the name. The reason the minutes take priority on a regulator is that they were what was being measured, so the watchmakers needed to see them clearly.
I would say that on a wristwatch, the same applies. I generally know the hour thanks to my internal body clock working out the passage of time as best it can. While the seconds are generally irrelevant, minutes are crucial in the day when meetings and other events are scheduled.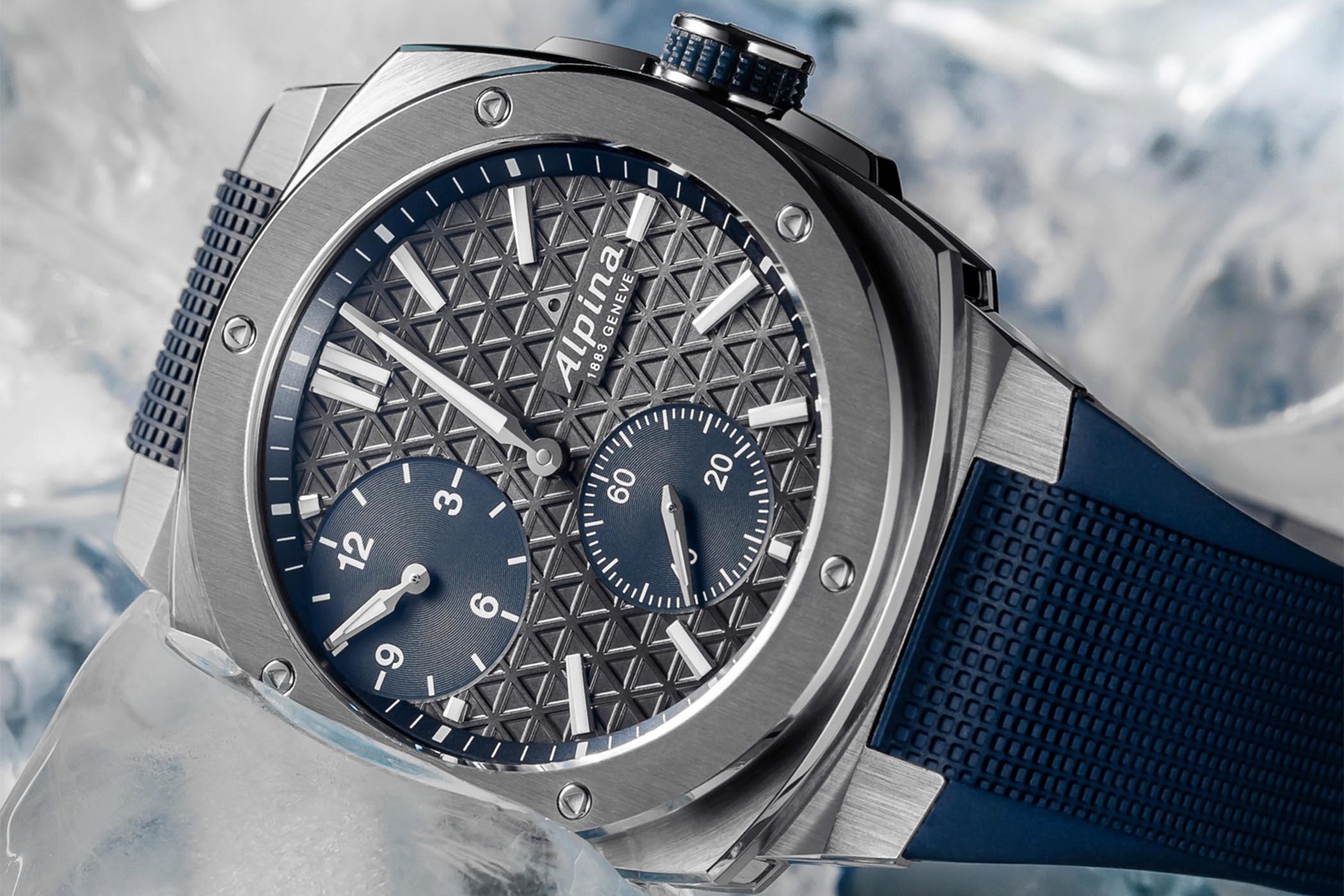 The new Alpiner Extreme Regulator is a handsome thing. At 41mm x 12mm, it's proportioned well. I'm not the biggest fan of Gérald Génta-esque styling these days. It's gotten to every corner of the watch game, and it's not always been pulled off well. I think Alpina has done a decent job of making this their own, thanks in part to the triangle-based geometrical pattern of the dial. But, as I said, I would have been quite happy without the extra 'ears'. Cushion-shaped watches are popular anyway; just ask Panerai.
Visible through the caseback is the calibre AL-650, which is based on a Sellita ebauche and has a 4Hz beat rate with a 38-hour power reserve. The black rotor provides contrast to the traditional Swiss finishing of rhodium-plating that makes these movements all silvery. This is sealed up inside the case, which is water resistant to 200m.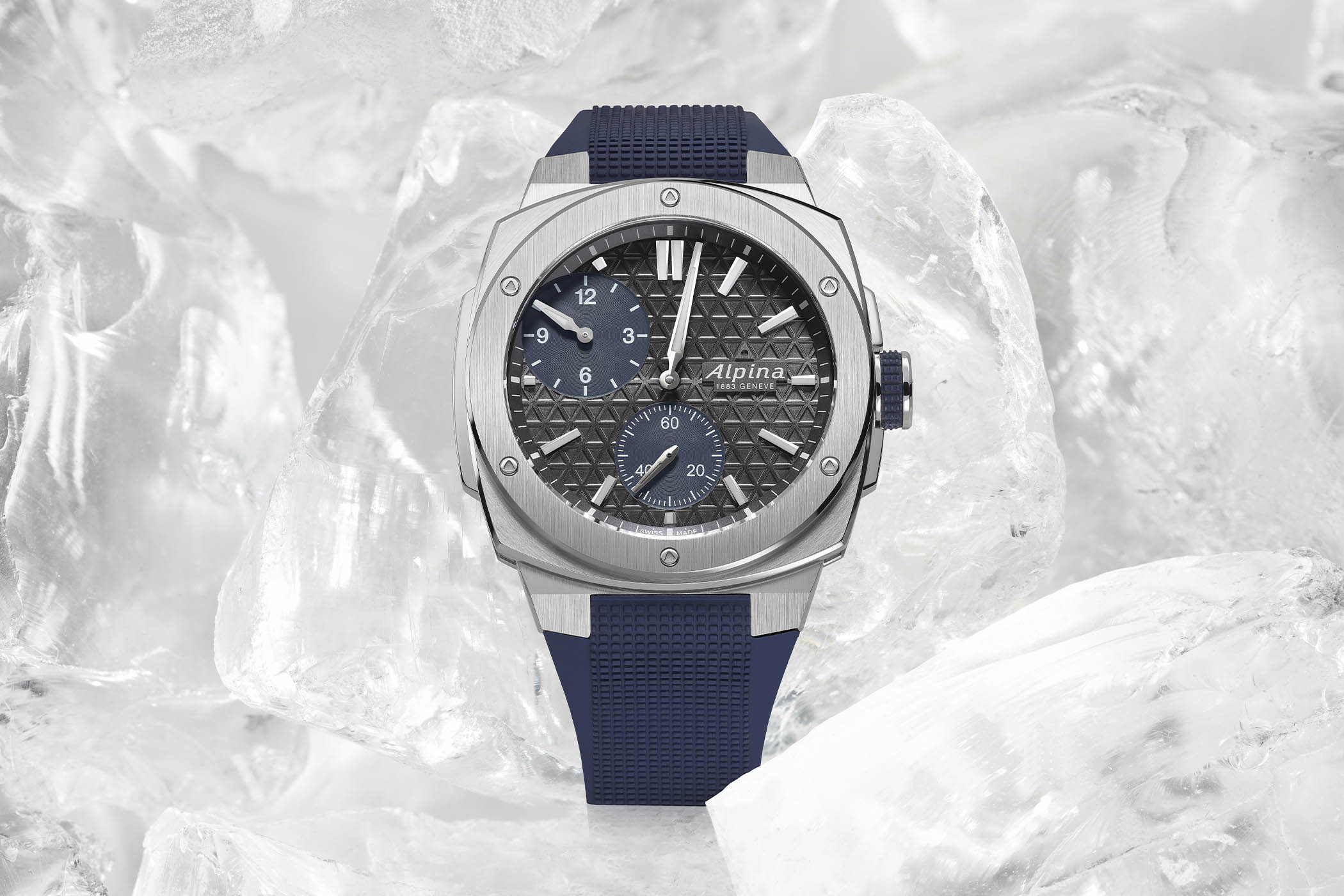 Alpina offers these on a textured rubber strap coloured blue to match the subdials at a price of CHF2150, limited to 888 examples worldwide.
Visit Alpina Watches here.