The Streamliner from H. Moser & Cie. appeared in early 2020 (back before things got w e i r d), and it seemed to toe the line between the brand's traditional watch offerings and the contemporary "humourous" watches. It had a unique style and flair, but it was evident Moser was getting in on the stainless steel smart/casual sports theme, and why not? It's still an enormously popular segment with watches like the Nautilus and Royal Oak, which command prices that are able to out-silly a Monty Python movie, and that's saying something.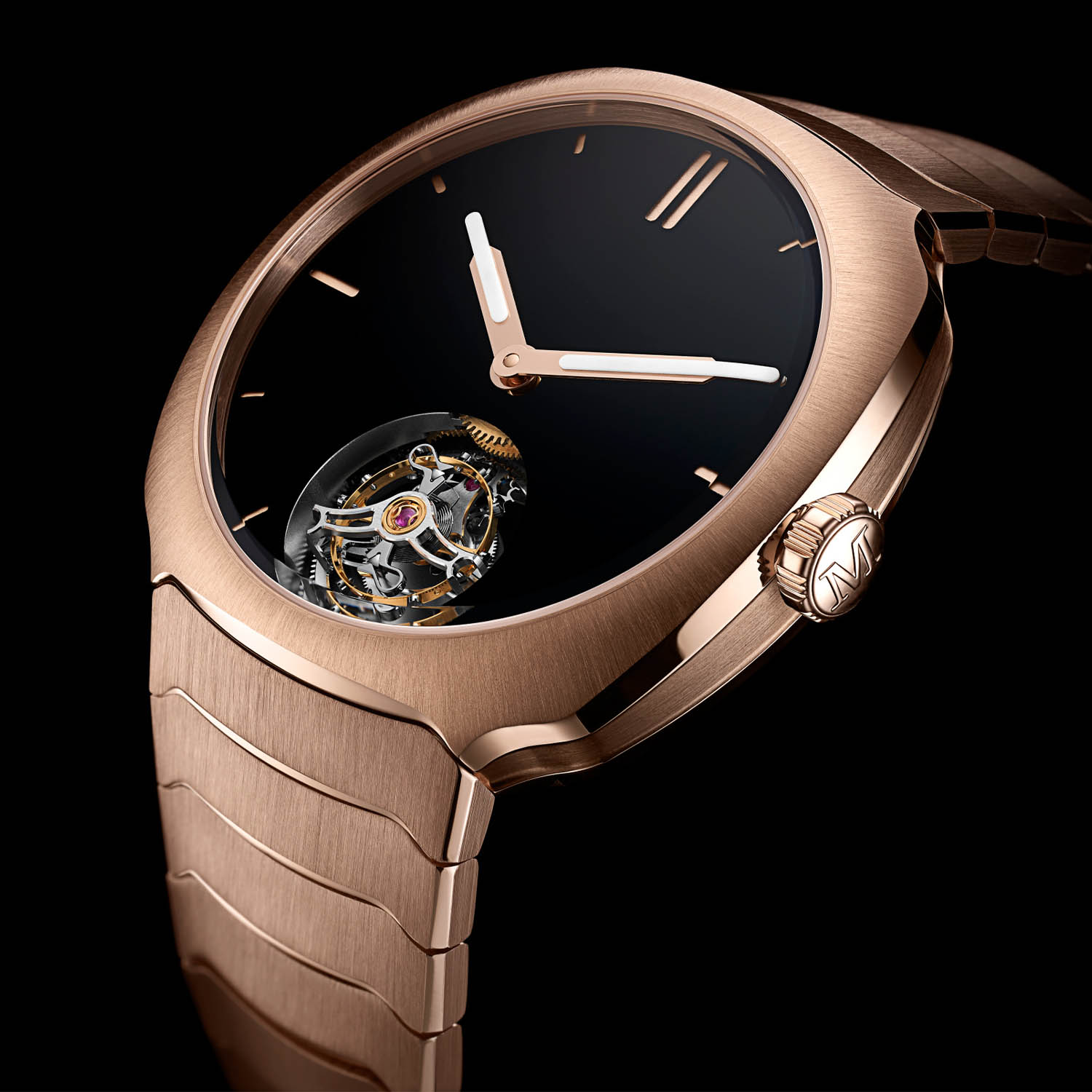 The Streamliner was always a mixture between modern haute horlogerie, and funky styling, the newest addition to the range follows that theme. It has at least three firsts for the relatively new Streamliner collection. The first is a 40mm case and bracelet made of 5N red gold. The warm tones of the case are sure to appeal to a number of purchasers.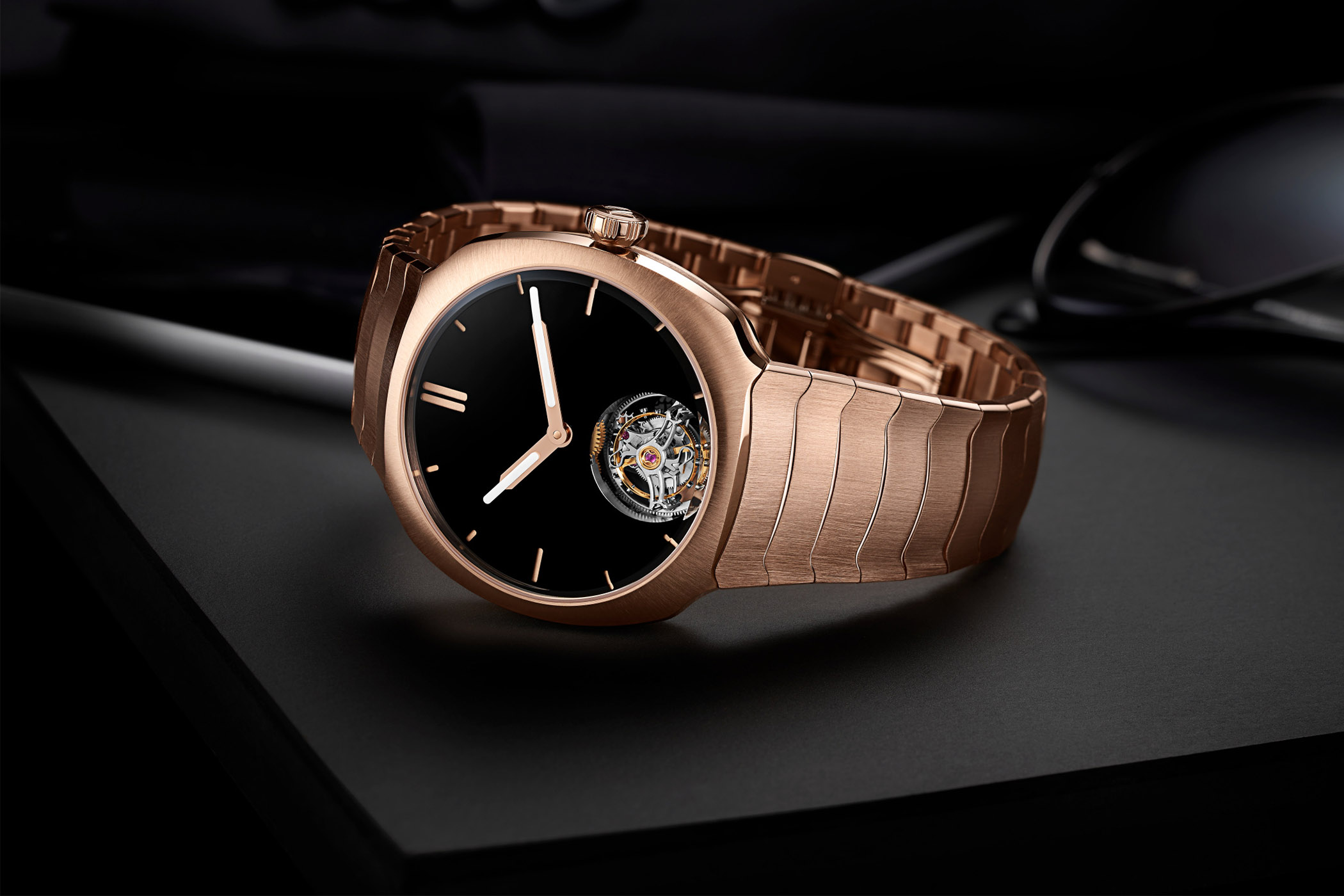 The next first is the Vantablack dial. Vantablack is not new to H. Moser & Cie. 99.965% of the light that hits Vantablack is absorbed, which means it's nearly as dark as a pint of Guinness, luckily some lume on the hands emits some light that makes it to your eyes in the dark. There's also a tourbillon sticking through it. Again, Vantablack and a tourbillon is a combination we've seen from the brand before but never on the Streamliner. It's nice to have a brand new model range and see it go through all the combinations to see what works.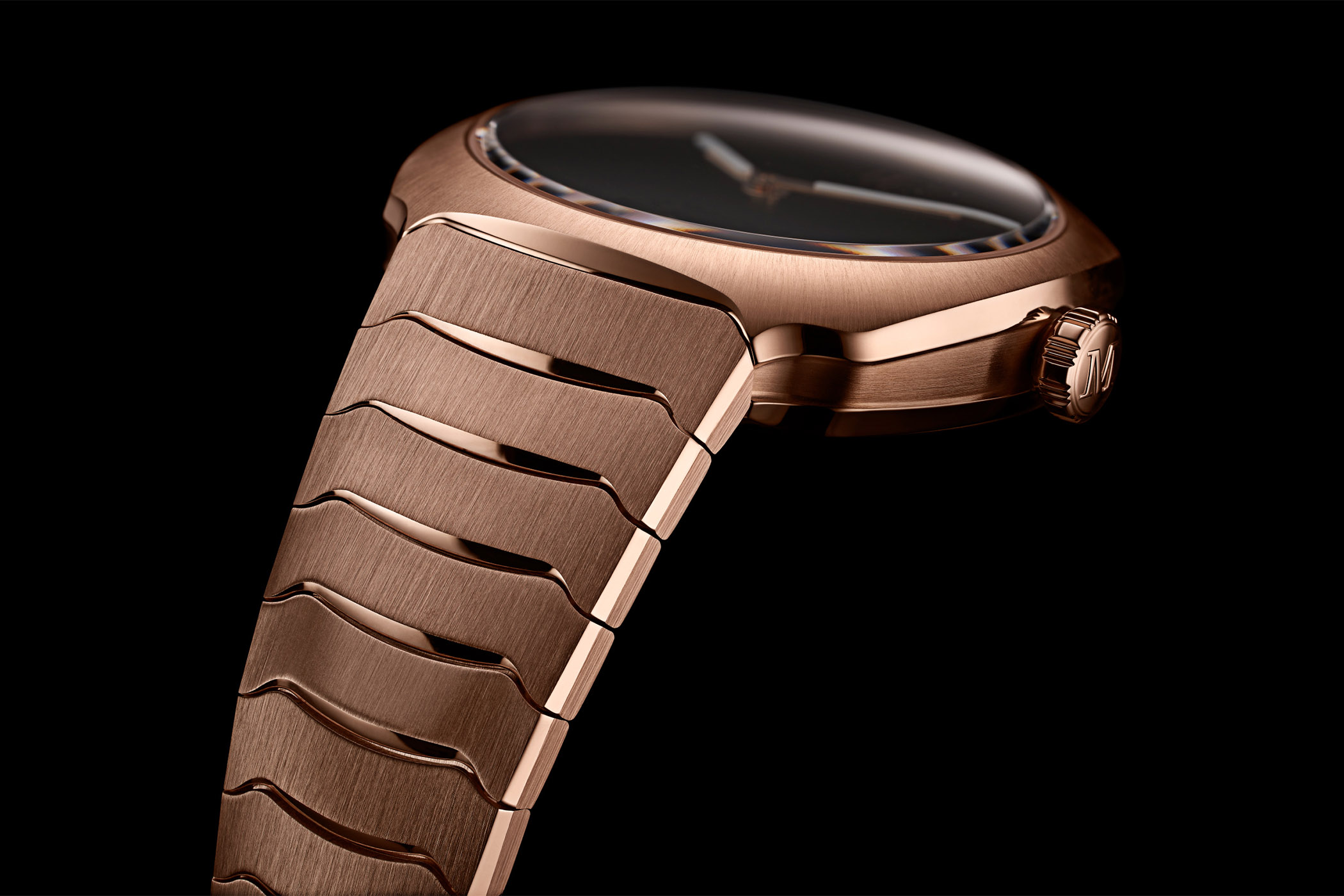 The calibre HMC 804 is produced by H. Moser & Cie's sister company, Precision Engineering AG. The tourbillon features two hairsprings rather than the traditional one, balancing each other's natural imperfections and improving accuracy. The calibre is automatically wound with a 72-hour power reserve and a 3Hz beat rate. As you'd expect, the finishing of the calibre is exquisite, thanks to the talented craftspeople putting it all together.
H. Moser & Cie. hasn't said that these will be limited production models, but don't expect them to fire these out like they're some sort of mass-produced commodity. The price is $119,900.
Visit H. Moser & Cie here.