I have been wearing my Scuba Master watch for a while and I feel ready to share to you what I think about this affordable yet very useful timepiece. The first thing that makes it attractive I believe is its lovely black plated case. Of course you know by now that I prefer dark timepieces although not all the time since there are steel versions in silvery goodness out there that are proving to be really irresistible compared to darker steel versions. I will not go to much details about them since I really want to talk about this Scuba Master ADZ–2035–05 watch. I chose the Black over the Original Steel, Gold, and Rose Gold versions because of its barely there look.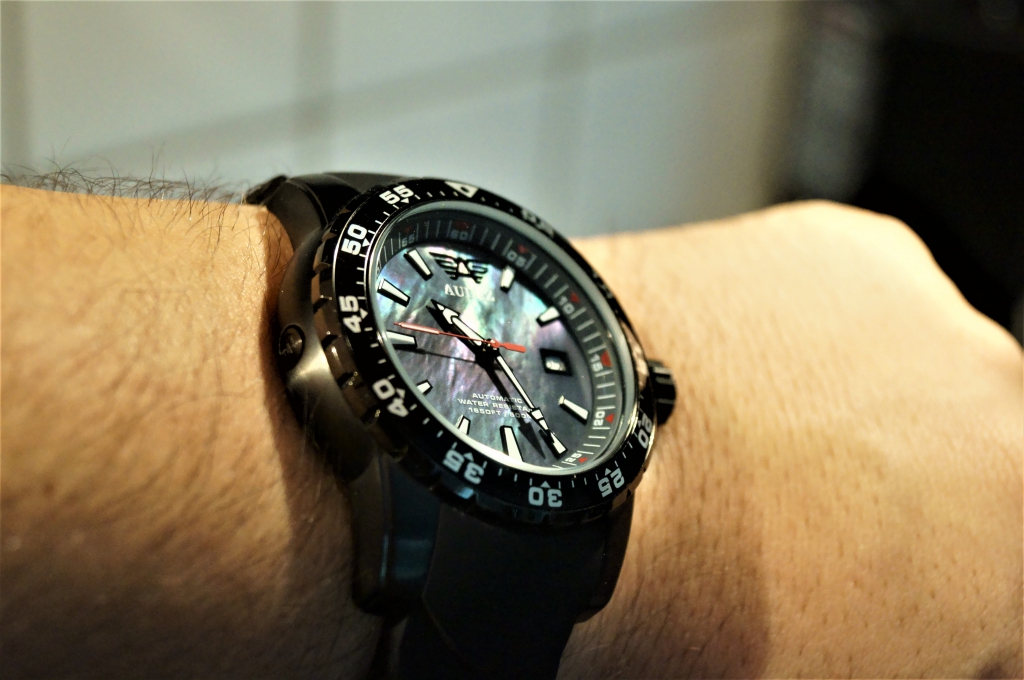 First and foremost look at the 50 mm stainless steel case design. The size is just right for my wrist and to be honest it fits comfortably well. Plus the added bonus of a manly appearance thanks to its iconic black plated case boosts my confidence about the watch too. I mentioned about its usefulness, well I'm referring to its unidirectional diver bezel.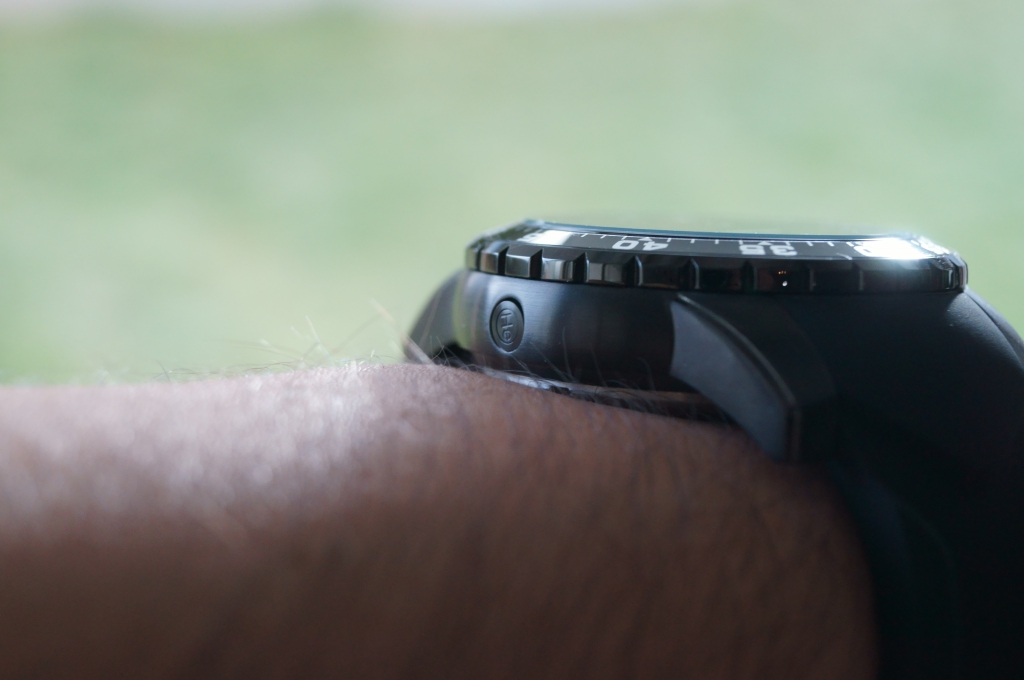 Yes, this is a diver watch and the blackness of its case is quite useful when underwater for one thing, avoiding unnecessary glare from surface light, you don't want to scare the fish away, just kidding. I like the screw-down crown for its size and easy grip , Plus the Helium Escape Valve set-up pretty much dictates and is responsible for giving the watch an outstanding 50atm water resistance.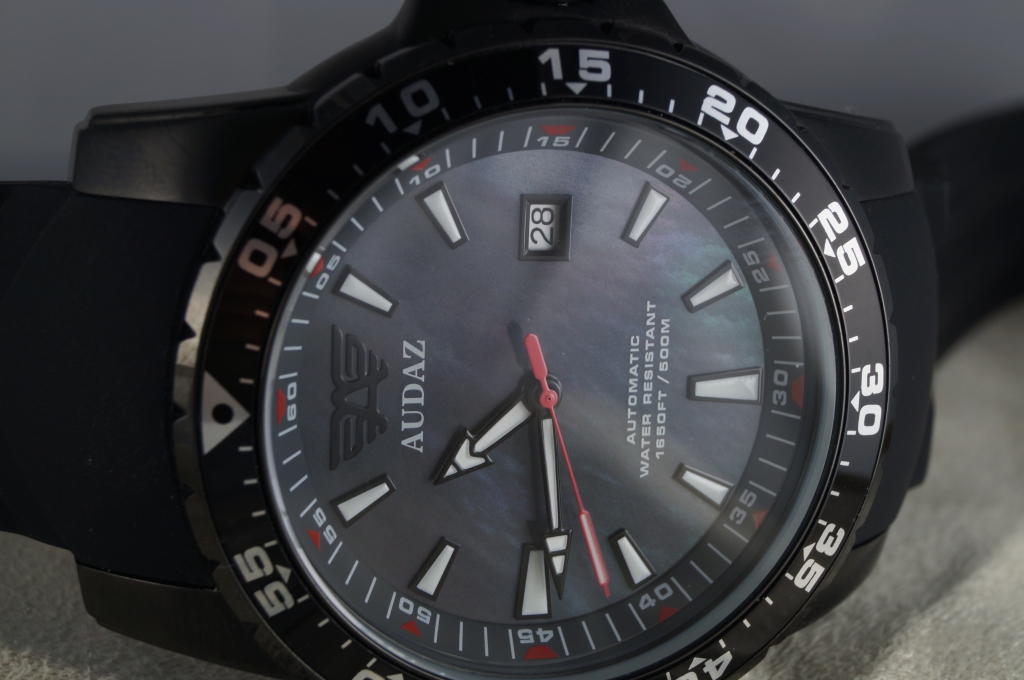 As for the dial, I like its visibility and the hypnotic effect of light playing on its Charcoal Gray color Mother-of-Pearl Dial. This dial accommodates all the information by the hours, minutes, and seconds perfectly in such a neat space while making sure that the aesthetic and legibility requirements are fully met. I also like its rainbow-like color aberration which is pertinent to what the ocean surface looks like. At first I wasn't a fan of it but I've come full circle when I realized its originality. It is far too different compared to the bluish dials of Seiko diver watches and to be honest, given the right ambience, it almost looks like a Seiko diver watch dial too.
The watch is powered by a reliable NH 35A, Automatic Movement. This powers some Seiko watches too and of course the association only means one thing, efficiency. Its frequency is 21,600 bph cranking about 41 hours. In my daily use, it typically lasts for more than 2 days although I have this habit of winding it before it runs out of power. I like it for its convenience of the Bi-directional Winding Direction and comes with hacking function. I don't really care much if it only sports hours, minutes, central seconds, or date calendar… as I have mentioned beforehand, it is a very useful diver watch.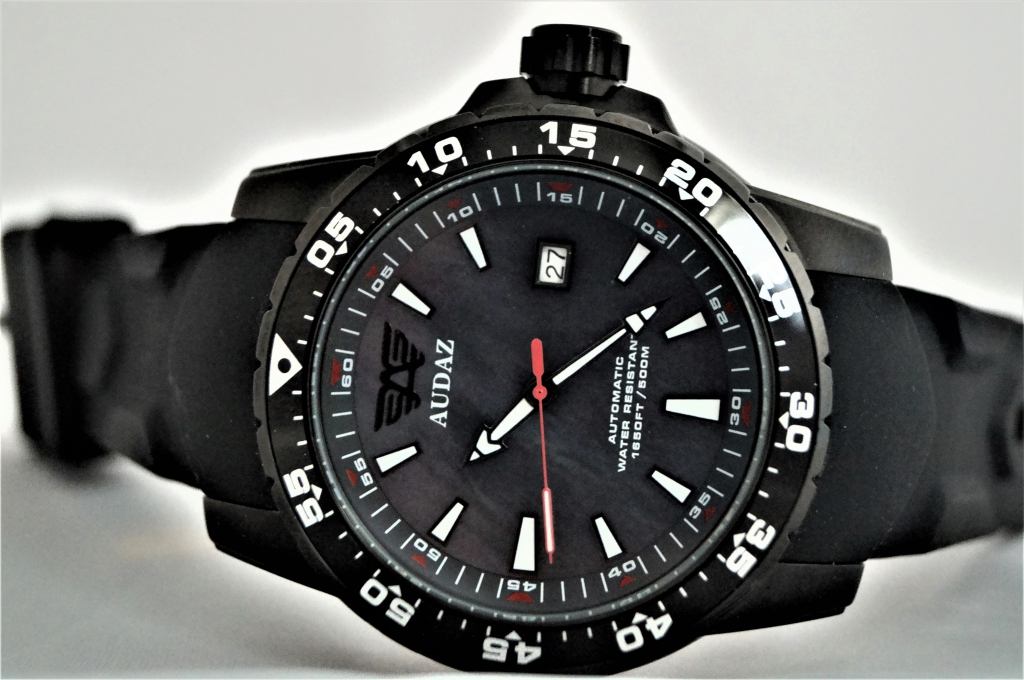 I've got the watch on a Black Silicon Band, a sturdy material I believe although this can always be replaced by more refined straps such as a refined leather or casual nato depending on one's preference. Besides its free shipping bonus, the 2 years of Manufacturer warranty seems irresistible at least for me. Plus there is a special promo code that you can use to gain 30% discount on any watch you choose from the collection. Simply enter "WR30" on your checkout and you're good to go. For more info, please visit audazwatches.com