Recently Oris has gained itself a reputation for making great quality watches for pilots. Oris always puts out reliable, heavy duty, well-liked, state of the art pieces that really seem to get the audience excited. Going back to the company's roots.This time they decided to pull the 1917 Big Crown out of the archives, dust it off, and give the beauty of its time a little makeover. They did a pretty stand up job with it too.
The first Oris pilot's wristwatch, from 1917
Not saying that there was anything at all wrong with the 1917 Big Crown, instead, Oris decided to make a modernized version of the former industry leading piece. This limited edition piece is the result of the hard work and resources of Oris and the watches that astonished people in the past. This original piece was Oris' very first pilot watch release. Not as a wrist watch, but as a pocket watch. The stunning usability and design of the original piece became so popular and so functional for anyone who bought one that the history of the piece continues to live on even today. The ultra shined silver of the case and the crown really set the tone of the watch. This sheen gives a great backdrop to the golden yellow numbered hour numerals and hands on the piece. The classic white backdrop of the face really pulls it all together, giving the watch a very classic European look similar to looking at a miniaturized version of the Victoria Clock Tower in London. The simple yet elegant brown leather hide straps finish off the stunning classic overall look of the piece.
The transformation of this piece from a pocket watch to a wrist watch occurred almost seamlessly. The 40mm case is user-friendly and still, reminds the wearer of the pocket watch size and look. The oversized onion crown also reminds the user of the feel of being able to essentially wear their pocket watch. The other biggest transformation of this piece is the movement that Oris decided to use the Sellita SW 200-1 base closely holds the Calibre 732 movement of the piece. The movement is very simple in terms of functionality, which is a great reminder of the original pocket watch.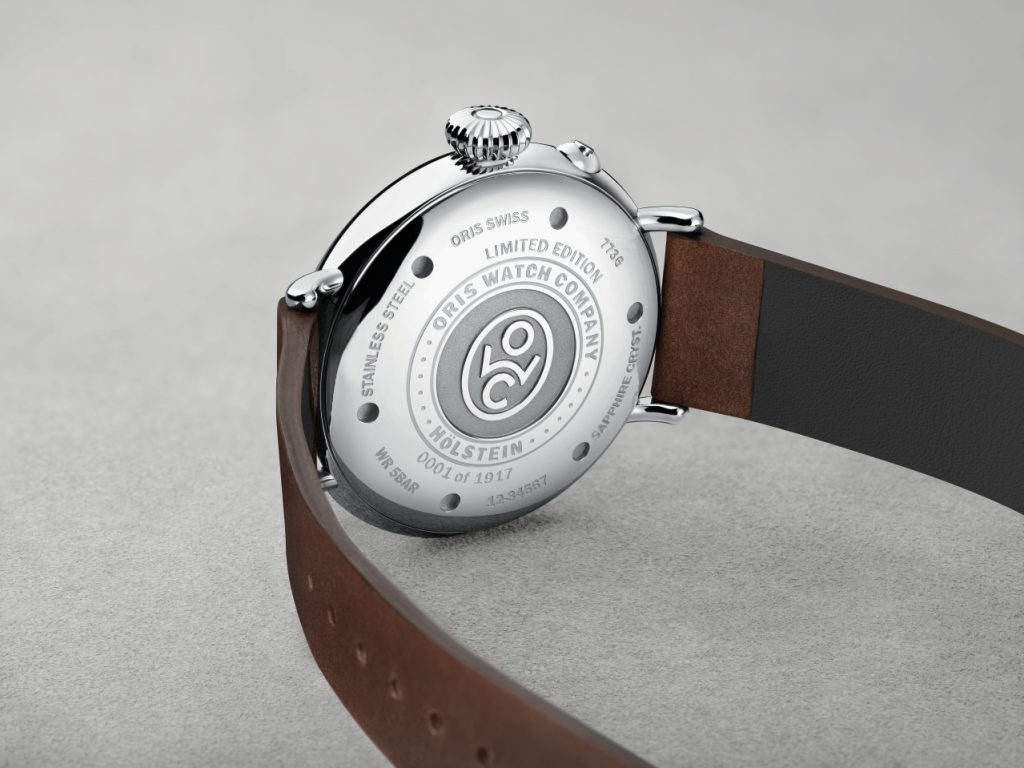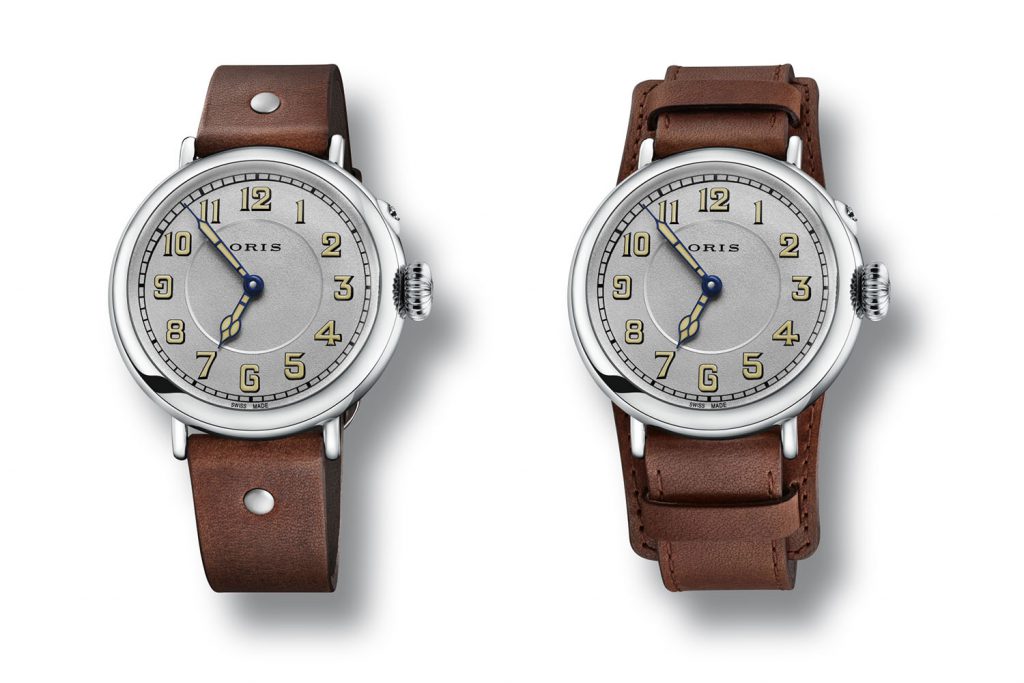 This limited edition piece is sold to the buyer in a brown leather travel roll with two brown straps. One of the straps is the classic with metal pins and the other is a cuff style leather strap. As a remembrance of the year of the original piece, only 1917 of these pieces will be produced and sold to buyers everywhere for CHF 2,400 starting in August 2017. For more info, please visit oris.ch