The Hublot Big Bang UNICORN Sapphire is a magnificent piece of which an actual sapphire was cut open and use. This is a very monumental moment not only for Hublot, but also for all of the watch world. This is sure to revolutionize not only the way that we see and think of wrist watches, but also the way that companies will produce their new pieces.
Believe it or not, most people don't realize that the artificial colorization of sapphires has been around since 1902. Most are surprised and astonished to learn that the technology has been there for so many years. The difficult part of producing and colored artificial crystals is that the crystallization process is unstable and the obtaining similarly colored sapphires is very difficult as well. This process will take lots more trial and error before perfection, but be assured that it will be a future revolutionary process to the watch world.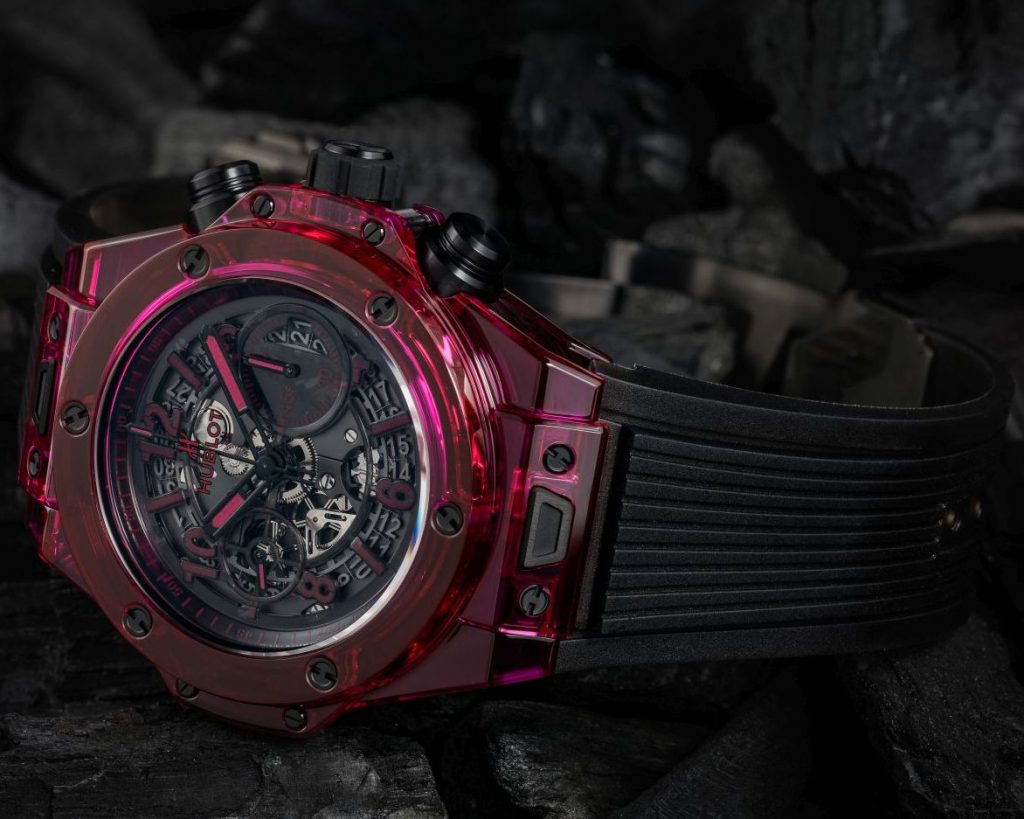 This piece is also a very big deal not only for the watch world but for science because Hublot has gone far and beyond, finding a way to create a sapphire that is larger than 2 kg. This piece showcases the first colored Sapphire that exceeds 2 kgs. The scratch resistant abilities of this piece are remarkable, again for the size of the piece and the material that was used in making this piece.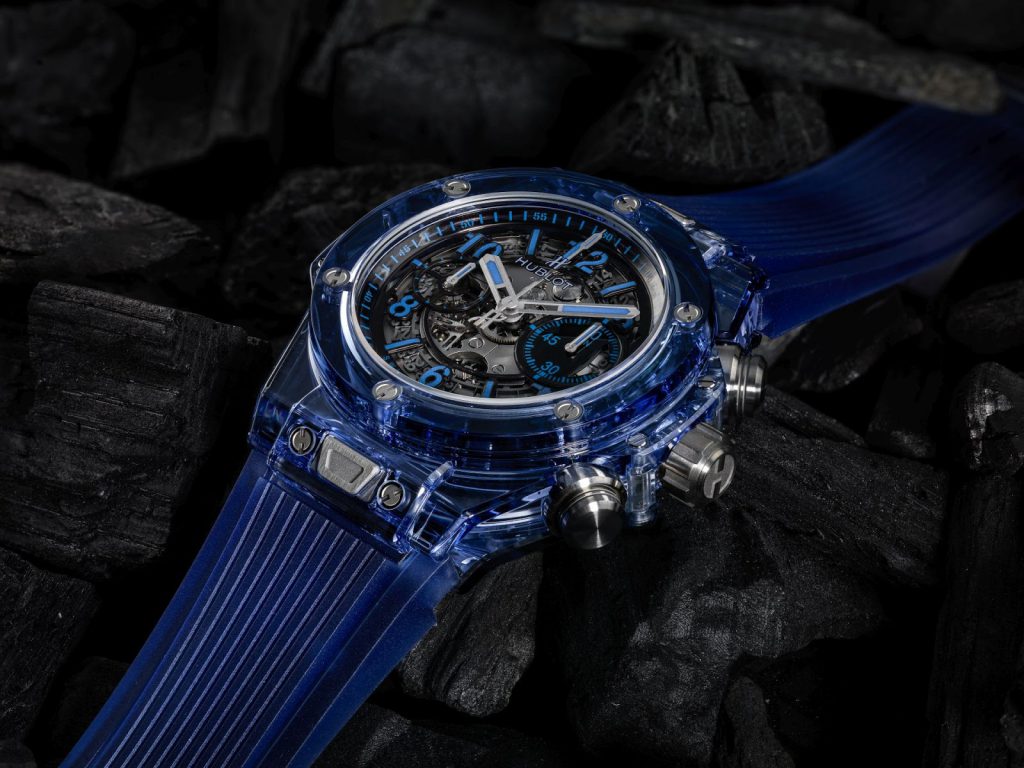 Keep in mind that this watch is not only a work of art, but it is also very high tech and up to date with the rest of the watch industry. The case measures to be 45mm, the dial is polished and smoked transparent composite to match perfectly with the sapphire glow. The hands have luminescent material to really bring out the crystal look with a luminescent glow, and of course, as most modern Hublot pieces this watch comes standard with the company's latest and greatest movement in the market- the HUB1242. The functionality of the watch is in no way effected by the crystal finish and is certainly an added bonus. The user has a choice in the strap that they want to display prominently with this piece. The blue transparent structured lined straps is an option for the blue Sapphire finish as well as the titanium deployant buckle clasp. The smoked transparent structured lined straps or the black ceramic and black plated titanium deployant buckle clasp both can go with the red Sapphire piece.
For more info, please visit hublot.com