Lo and behold fashionistas, the New Chanel Boy·Friend Squelette, appearing like a gentleman's watch for ladies, yet all woman inside and outside. Interestingly, the Chanel's Squelette appeals to real men too.
To some extent, cool ladies are not really into old school lady watches anymore, we are talking about the typical tiny, rounded, and gem packed gold pieces that your sister might be wearing too. Today, ladies prefer masculine looking watches partly because of the convenience side of things. Larger watches offer more fascinating designs that are somewhat impossible to execute on a tiny watch. Chanel understands this and of course, the brand rides the current trend of large watches for women. The Boy·Friend collection features rectangular watches that are edgy yet elegant at the same time. Note that the square shape appears on tiny women watches too but Chanel's execution is seemingly borrowed from a man's wrist and yet they still appear to be showcasing gracefulness that most women are after.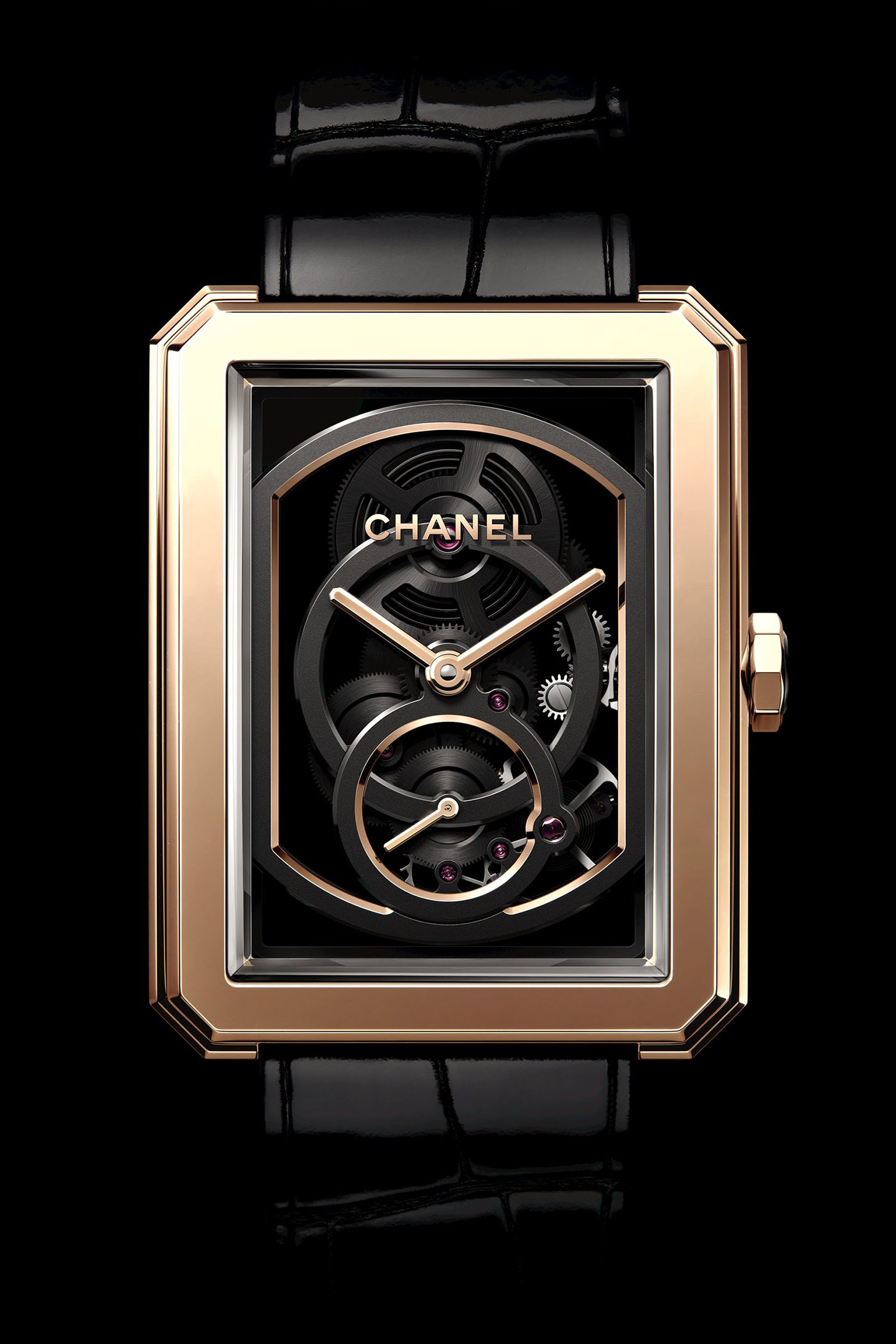 The new Chanel Boy·Friend Squelette even includes a full exhibition dial and is stuffed with diamonds on the bezel which to me is a subtle reminder of the watch's feminine appeal. This really pushes the idea for a ladies watch which is cool by the way. The sexy looking movement (Calibre 3 Squelette) looks super cool and very trendy. Of course, the movement is not super complex but its shape and layout is very unique and it features 55 hours of power reserve. Its symmetry and curves create balanced proportions in a pleasant design.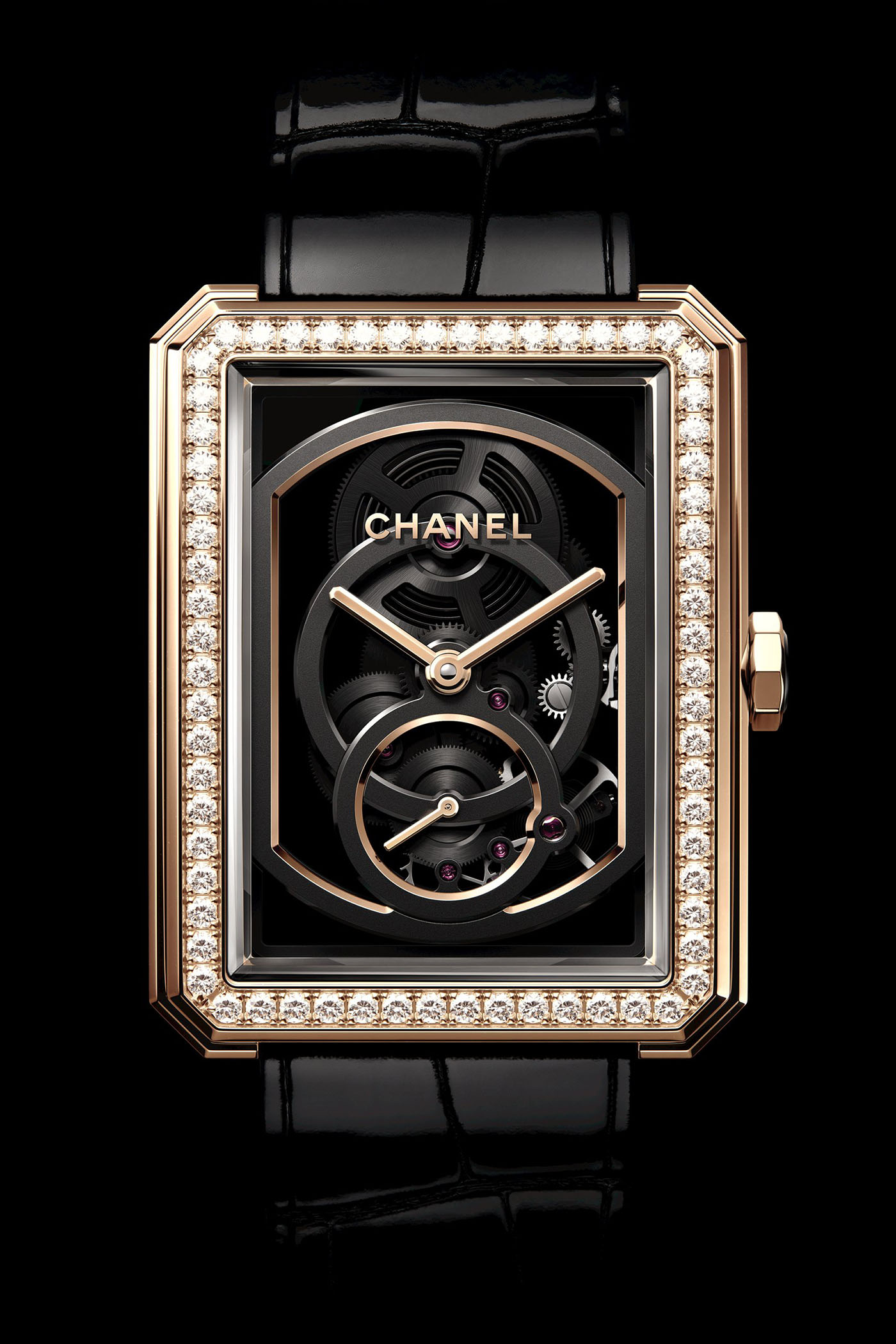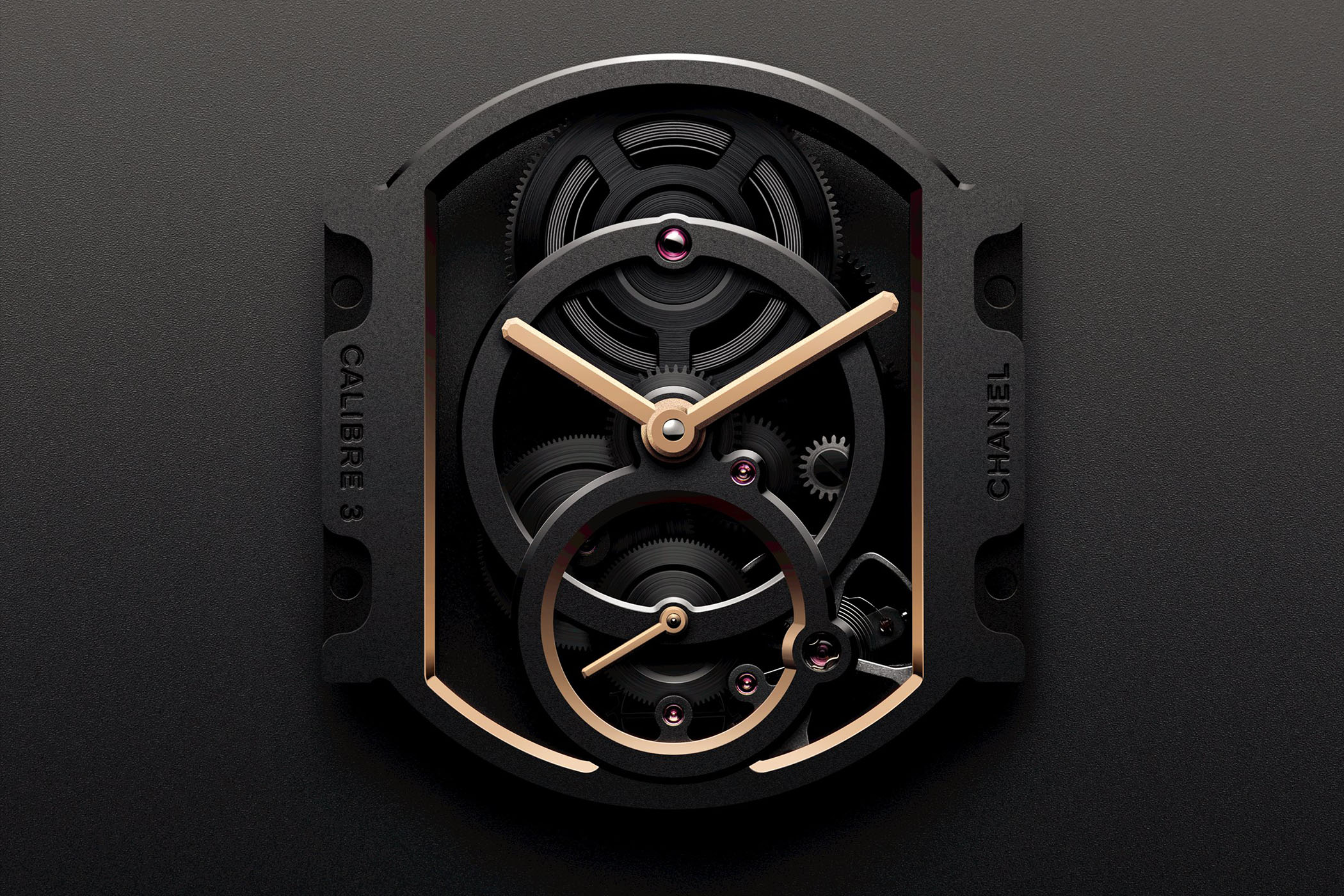 Moreover, the case made of 18 k beige gold features a nice color frame for the black movement with hints of golden hands and gold bevels on the bridges. With or without the diamonds on the bezel, the stunning movement stands out although, without it, the full lady appeal is somewhat dampened, so I can certainly hope to use it. Again, the point is this is a perfect lady watch so if you know what I am thinking… clue, gift it to the lady always borrowing your watch.
Finally, I want to see this watch developed further or perhaps see a proper model for men. While the case may be too large for some ladies, it is still too small for men which is at a mere 37 mm x 28.6 mm. For more info, visit Chanel online.