As everyone else was falling over themselves to try and get a look at the new Fifty Fathoms pieces (which are pretty saucy looking I must say), I scoured deeper into the treasure chest that makes up Blancpain's releases this year, and I managed to find one that hardly anybody seems to have mentioned yet. It's a new addition to one of their dress watch lines and it sports quite possibly the longest name I've ever seen on a wristwatch, it's the Blancpain Villeret Tourbillon Volant Heure Sautante Minute Rétrograde, and it's excellent.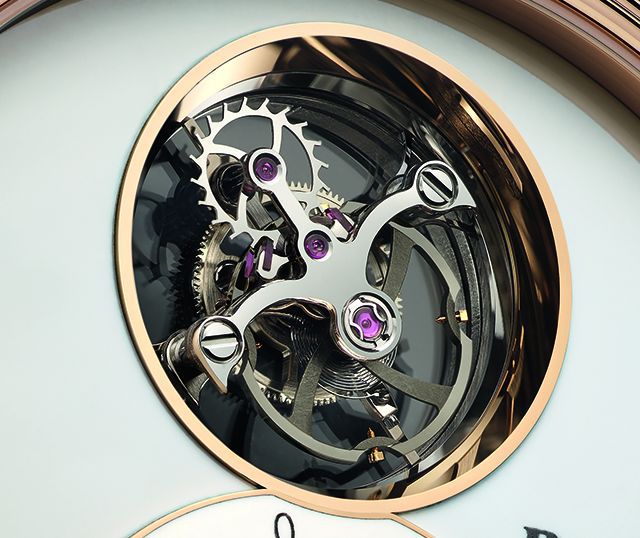 Starting at the top, Blancpain has continued on the work of the flying tourbillon, according to their press material they were the first to put one of these inside a wristwatch. Just like other tourbillons Blancpain makes, theirs look at little different from what we see from the likes of Breguet, which have a cage assembly moving backwards and forwards as well. This one does away with any kind of spinning cage and places the balance wheel at one end of an anchor looking arrangement. This is still classed as a tourbillon, but Blancpain says that because it lacks a heavy cage it needs a little less power to move and is less susceptible to shocks.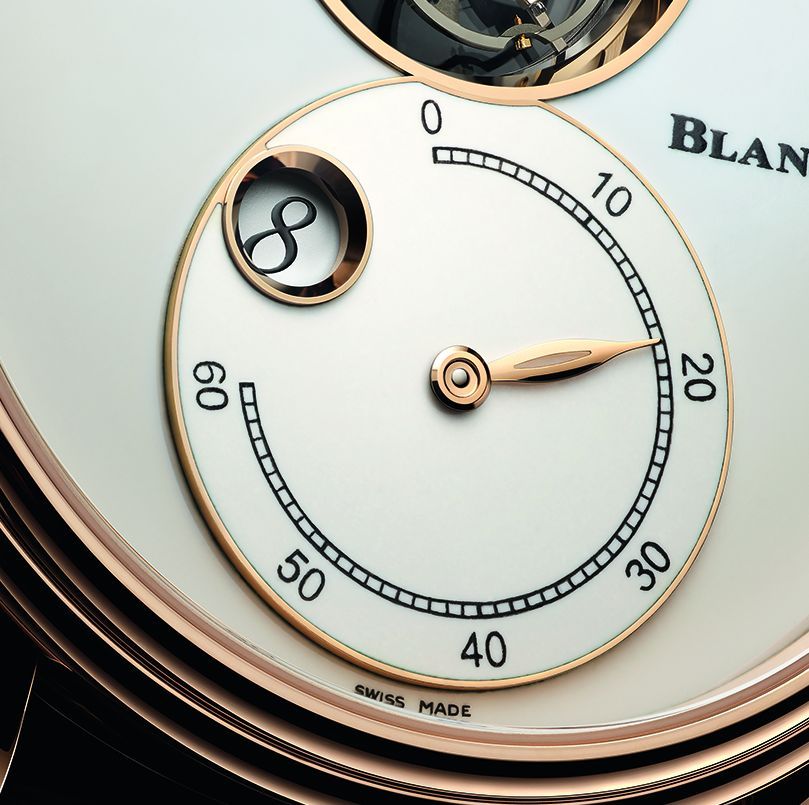 As great as that is, the real work kicks in when you try to read the time on it. There's only one hand and one little window which appears to show the date. That is where this watch tricks you, like the Van Cleef & Arpels Heure d'Ici Heure d'Ailleurs watch, this one uses a window to display the hours and one hand which displays retrograde minute. However, unlike the Van Cleef & Arpels watch which uses an Agenhor movement in it, the one in this watch was developed completely in-house by Blancpain.  There's also a lot of classy hand finishing going on movement side, all of which is visible through the sapphire caseback.
I love the attention to detail that's gone into this watch, the enamel grand feu dial is pristine just like on most of the other Villeret watches, knowing them, the minute hand will hug the enamel and make it look like there is no distance between them. There isn't much to say regarding specs yet, it's all quiet. What I can say, though, is that the case will be a conservative 42mm and it'll come in an 18K red gold case with either a leather strap or gold bracelet. There's also a platinum version which will be limited to just 20 examples. For more info, visit Blancpain online.