Baselworld gets underway today and so WristReview fires up the ol' engines and gets stuck into the largest watch related event on the planet. Kicking off this year's releases are Patek Philippe who have come along offering some unique watches as well as updates to previous pieces. One of the more unexpected twists was the release of a new complication never before seen in the Aquanaut line, there's now a chronograph in the mix.
Does the layout of the dial look slightly familiar to you? Don't worry, you're not going crazy, the calibre CH 28-250 C is the same as the one you'll find in the Nautilus 5968A. That means that the chronograph register is based at 6 o'clock. Note the lack of the 's' on the end of register, this watch lacks a running seconds hand, so it only has chronograph minutes. This change is something I support, if only because it makes the Aquanaut a little bit more informal.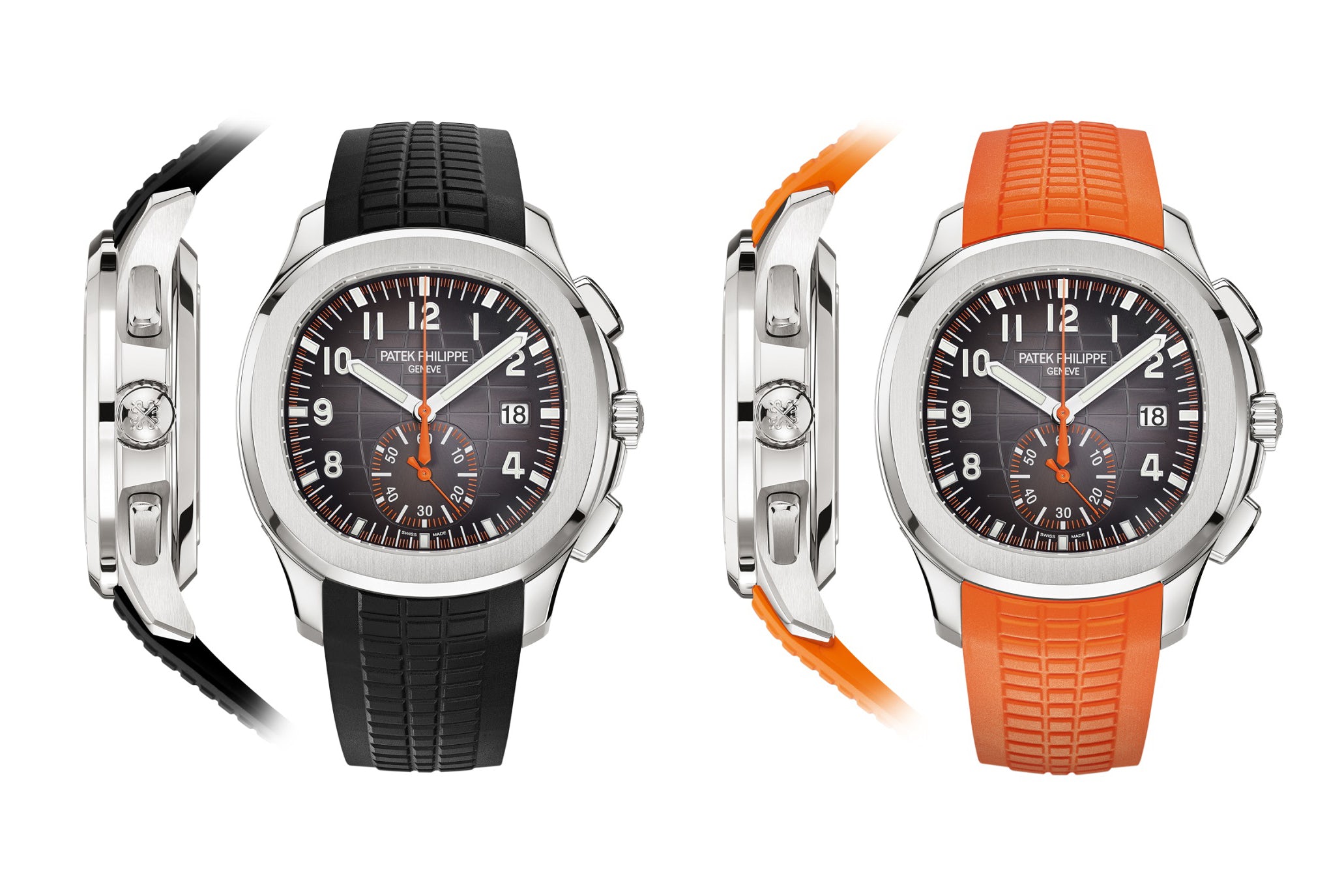 Assisting in this new relaxed vibe are the colours of the watch. Before, you could get black, blue or occasionally a muted brown, but now there's a full-on bright orange which screams youth. It comes in two different intensities, the highest being the orange rubber strap version with orange hands and some markers. If you're not 25 or living in a location which sees sun all year round, there is a more subtle option which keeps the orange on the dial, but replaces the orange rubber strap in favour of a more traditional black one.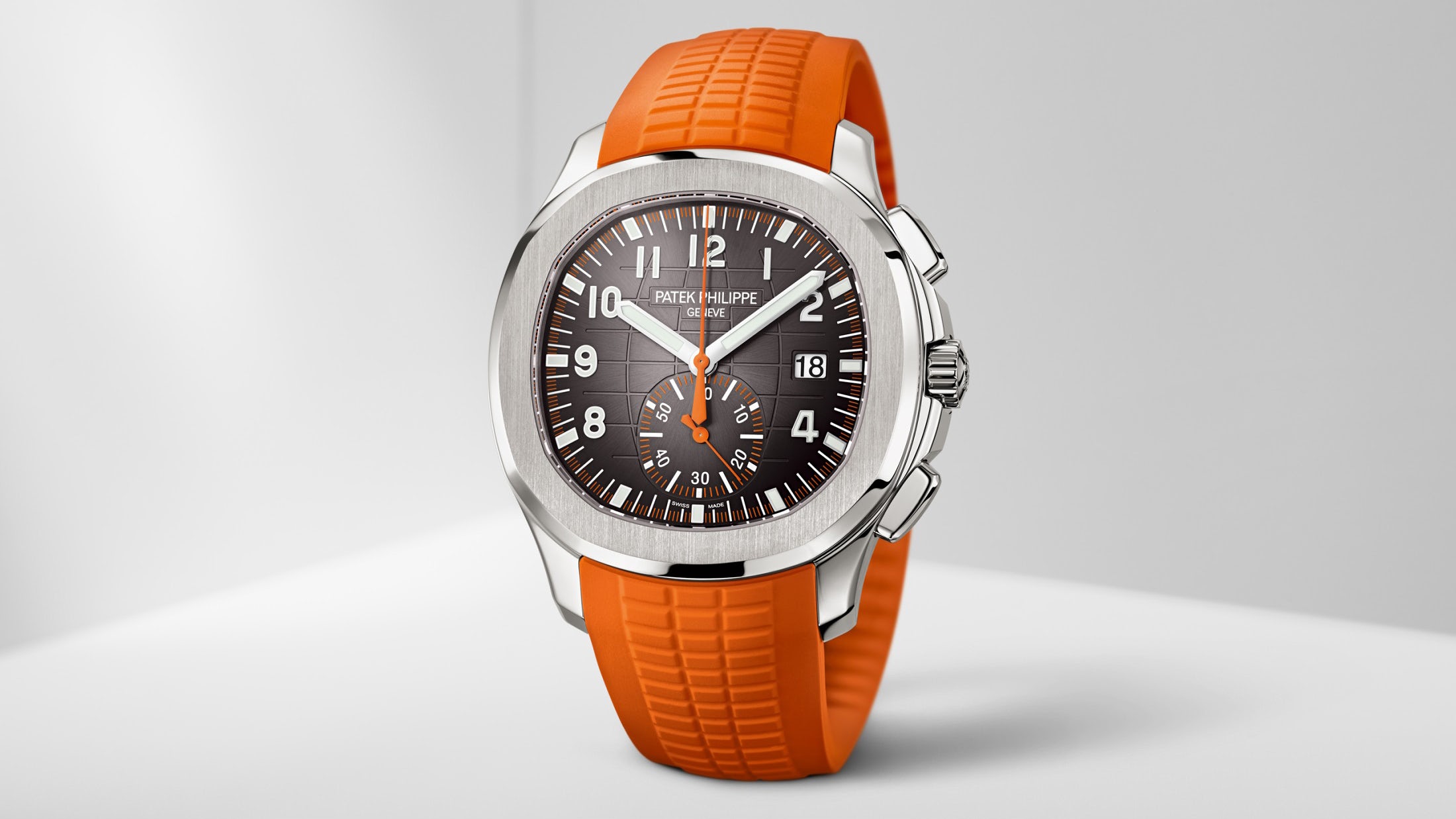 It's quite impressive how the watch has stayed relatively low key considering the complications inside it, it reflects the overall position of the Aquanaut collection. It's a little more informal than the Nautilus, a little more sporty but just as desirable. Some aren't impressed with the change and wouldn't call it revolutionary, but we can all agree that it will sell. Given the astonishingly long waiting list for the three-handed variant of the Aquanaut, and the huge popularity of the Nautilus chronograph, it is a sure bet that the new Aquanaut in its 42.2mm case will sell well, even if it does cost $38,600. For more info, visit Patek Philippe online.