Glashütte Original, a renowned watch manufacturer based in Glashütte, Germany, has released a new PanoInverse Limited Edition watch collection. The new PanoInverse Limited Edition draws its inspiration from the intricate network of streets in the city of Glashütte. The city has a rich watchmaking history, and Glashütte Original aims to showcase the city's modernity and technological advancements through its new watch collection.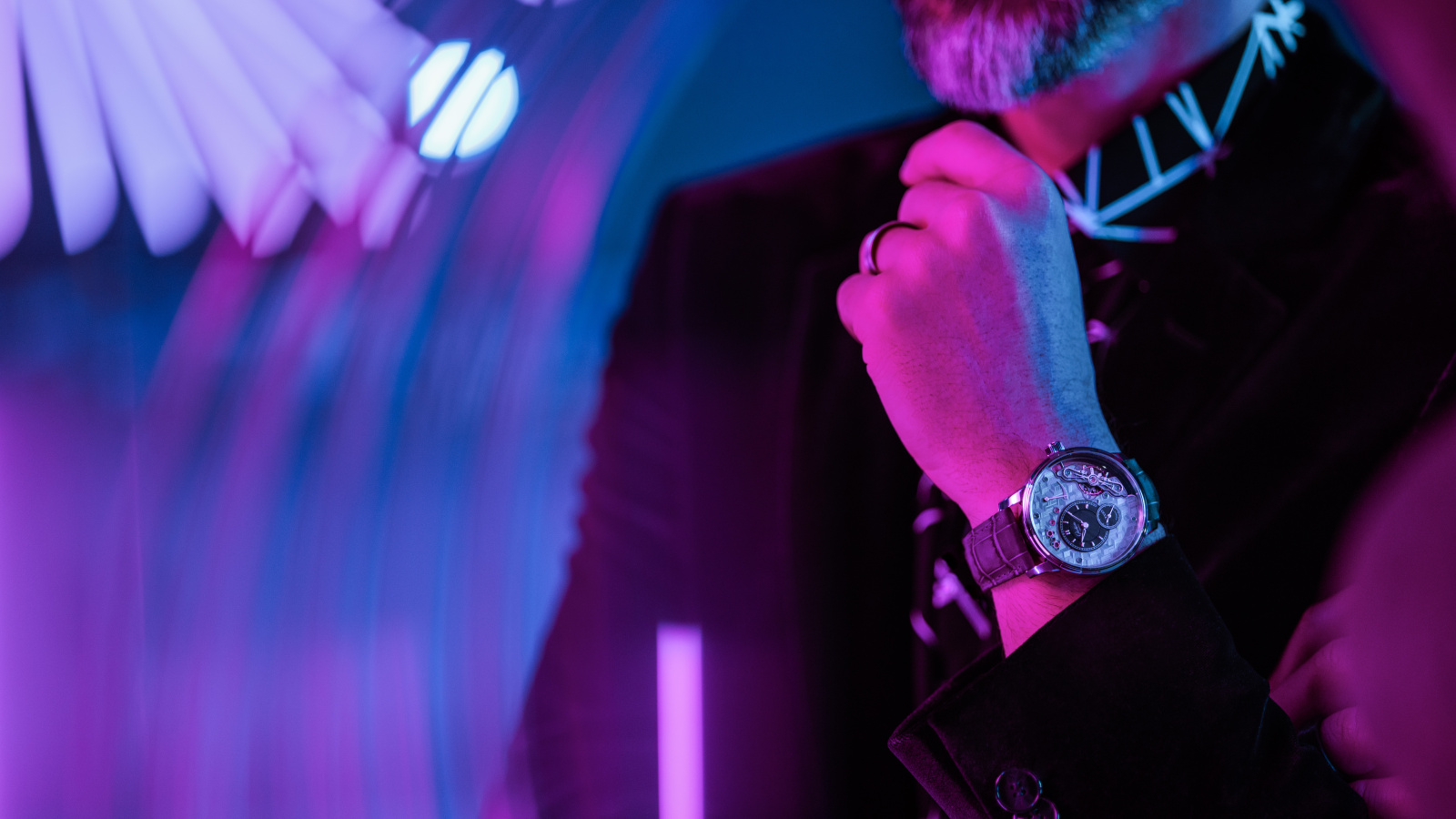 The PanoInverse Limited Edition is made from polished and satin-brushed platinum, with a diameter of 42mm. The caseback is an exhibition sapphire crystal, allowing a view of the watch's movement. The watch features screw-mounted gold chatons, ruby-red jewels, blued screws, bevelled edges, and polished steel parts, which are all unique to Glashütte Original watches.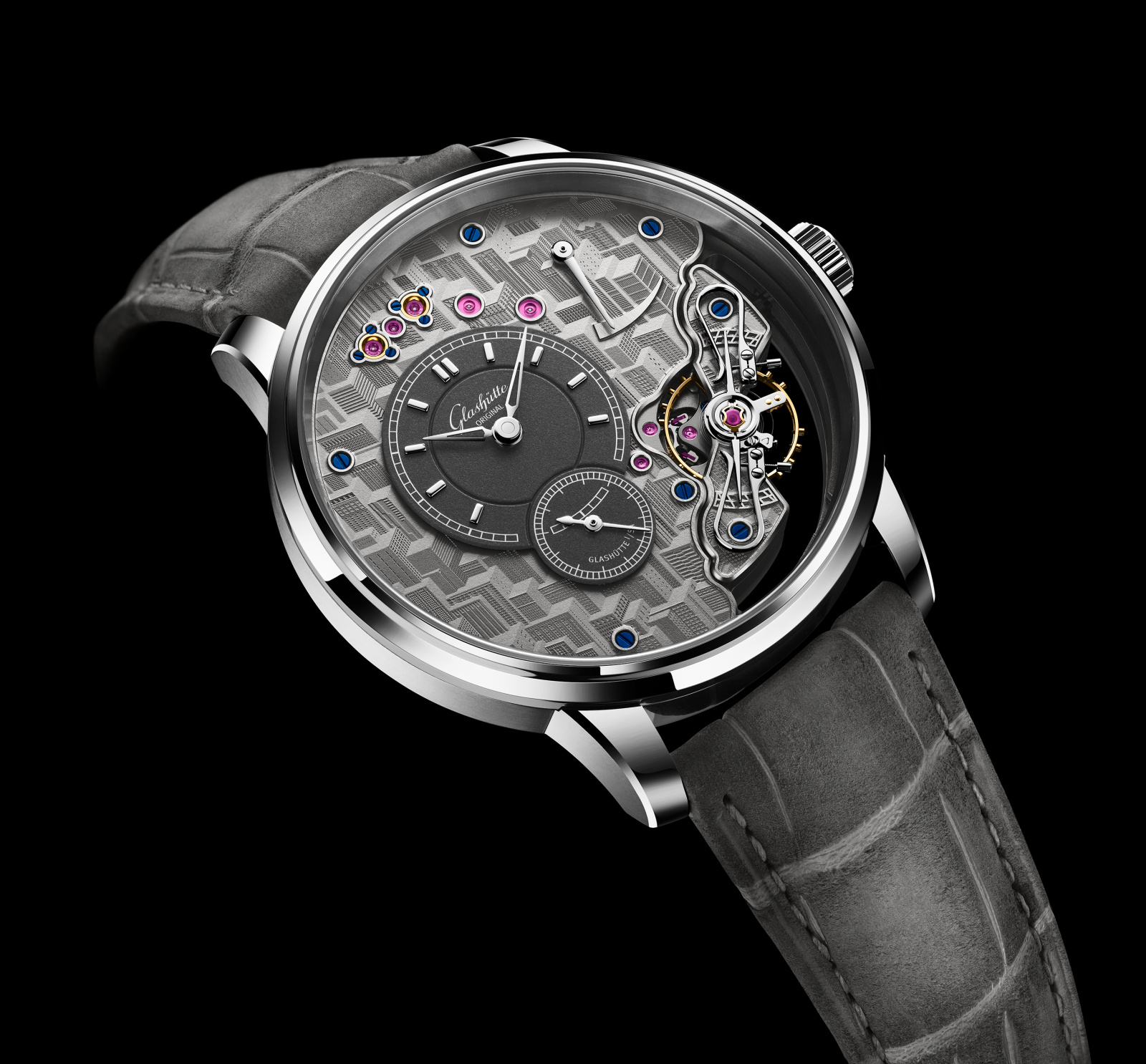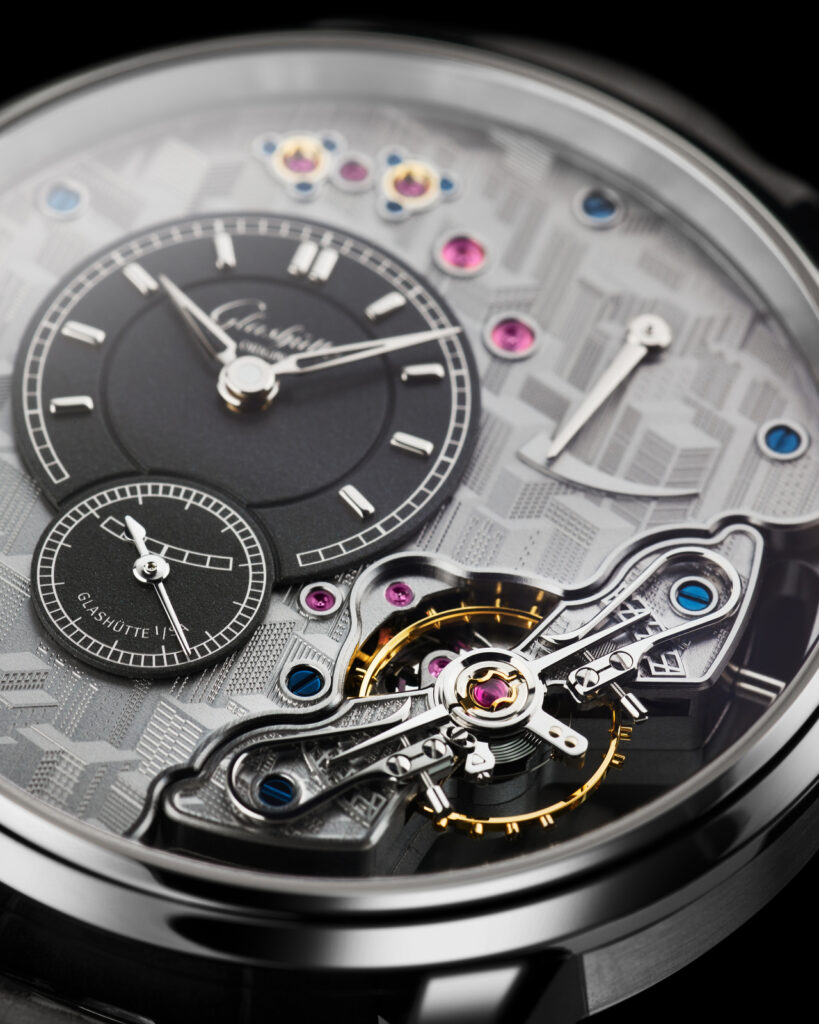 The dial of the PanoInverse Limited Edition is anthracite-colored grained lacquer. It has gold, convex, and skeletonized hands. The watch features sapphire crystal on both sides with an anti-reflective coating. The balance bridge and the duplex swan-neck fine adjustment, which are typically only visible from the back of the watch, are visible from the dial side of the PanoInverse. The watch has a refined, laser-engraved, galvanic black rhodium skyline that runs across the three-quarter plate and the butterfly bridge. The golden ratio, which is a proportion felt to be particularly harmonious, is reflected in the watch's hour and minute displays, small second, and understated power reserve at 2 o'clock.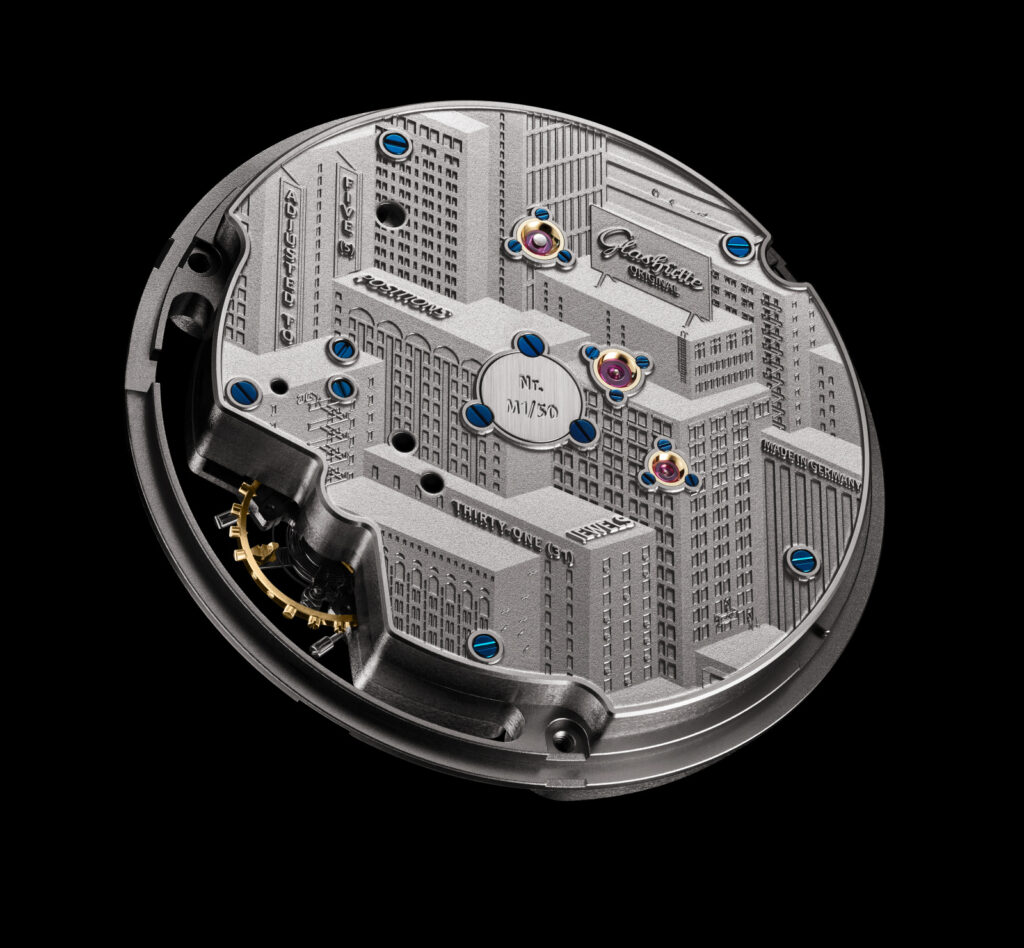 The PanoInverse Limited Edition watch features a manual winding Calibre 66-12 movement. The movement is a finely finished movement, with frame parts that are laser-engraved and rhodium-plated in black. The watch offers an hour, minute (off-center), small second (off-center), and power reserve display. It operates at 28,000 A/h (4 Hz), with a power reserve of approximately 41 hours. The movement is partially skeletonized, and the sapphire crystals on the front and back of the watch provide transparency, enticing viewers into the watch's street artwork.
The PanoInverse Limited Edition watch is limited to 50 pieces and has a reference number of 1-66-12-01-03-62. The color of the watch is rounded off by a grey Louisiana alligator nubuck leather strap with a platinum double-fold fastener that offers elegant wearing comfort. The PanoInverse Limited Edition is a tribute to Glashütte's watchmaking heritage and the city's intricate network of streets. The watch brings its inner beauty to the fore, showcasing its movement and intricate details in full view. Glashütte Original Boutiques and selected dealers will start offering the new PanoInverse, which is limited to 50 pieces worldwide, at the end of March 2023.