Recently Seiko has been doing a grand job of recreating its own watches, I mean, it should be the expert at that now shouldn't it? Not too long ago we had the modern day variant of their 1968 Hi-Beat diving watch. Now, Seiko is bringing back a tuned up current version of its reference 6105-8110. The reason for bringing that particular watch back is simple: it kickstarted the now iconic shape we call 'turtle', an asymmetrical square shape with very rounded corners and extra protection for the crown stem. It originally came out in 1970. This watch was worn by Martin Sheen in Apocalypse Now but was also used in the extremes of the real world when Japanese explorer Naomi Uemura took it on a 12,000km solo dog sled from Greenland to Alaska.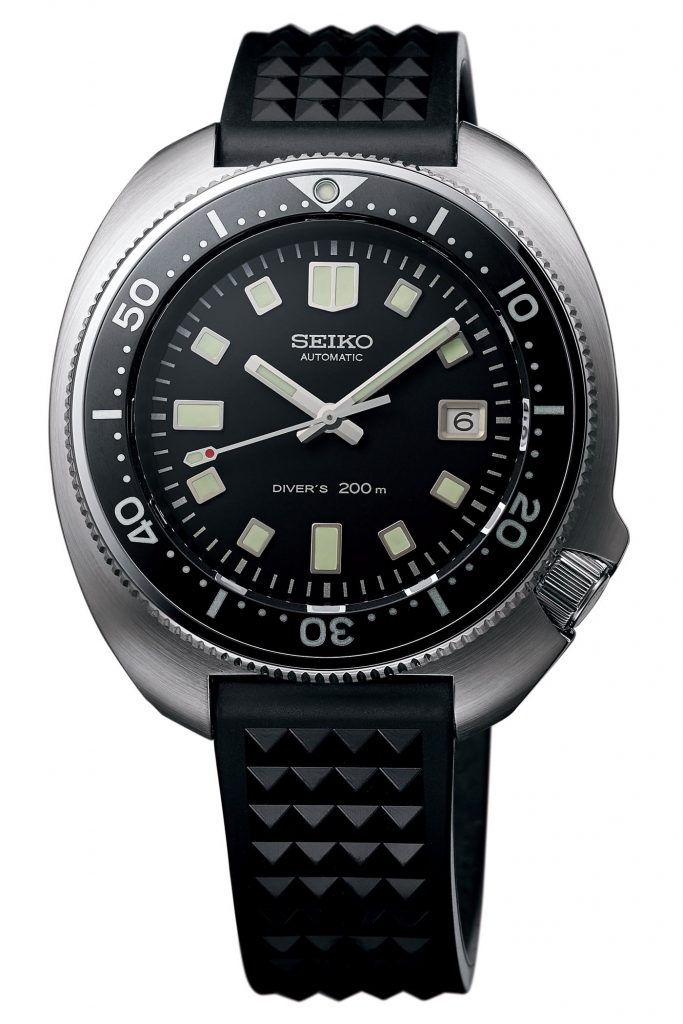 For the SLA033 recreation, Seiko has stayed true to its forms in every sense. It's nearly the same watch, only with modern improvements in seals, a different movement and the bezel. The shape remains unchanged. One of the fundamentals of this design, it's essential that the Seiko's most defining aspect stays just that in the 2019 re-issue. The case is now water resistant to 200m and resistant to magnetism to 4,800 A/m. Note as well that the strap recreates the original with a rubber clous-de-Paris style on it.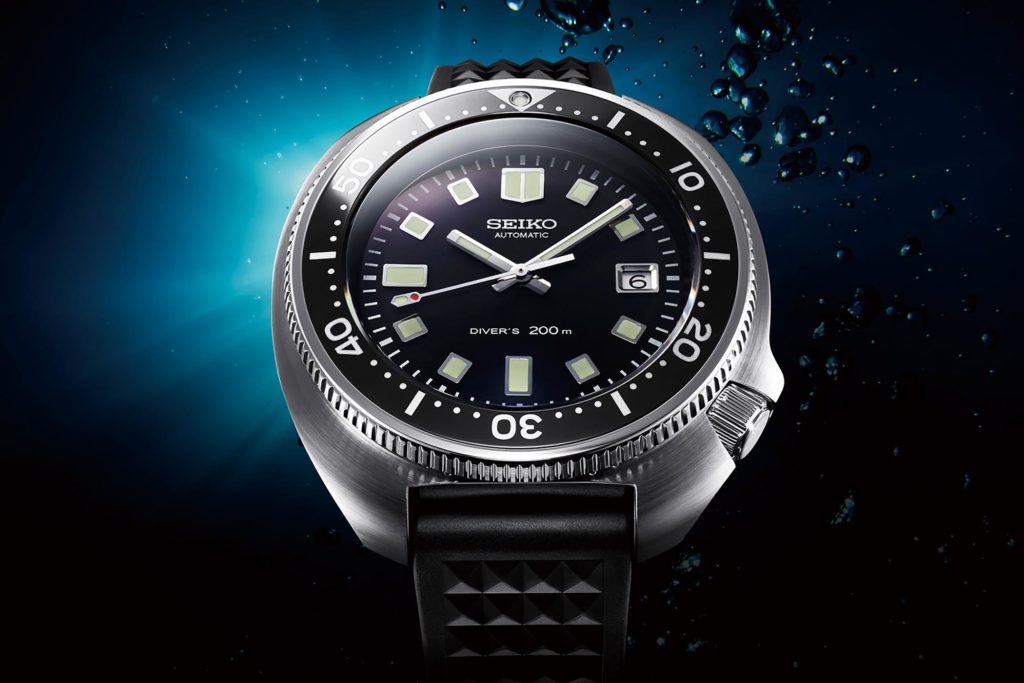 Just like on the original, the dial is a deep black, the markers are enormous and, like the hands, are smothered in lume. The first difference between the old and new is the use of sapphire crystal over the dial, a much harder and more scratch resistant material. Further, to comply with the ISO 6425 diving watch standard, the SLA033 now has a unidirectional diving bezel. Also, the crown system has been replaced. No longer is it a push-twist-lock system, but instead a more conventional, and arguably better, screw down arrangement.
Inside the case, the calibre 8L35 has the same underlying architecture as the Grand Seiko 9S55 and is made in the Shizuku-ishi Watch Studio. So, despite this being a re-issue of a pretty ordinary seeming watch it has a hell of a movement inside it. It also has a 50-hour power reserve for those long sporting weekends and a beat rate of 4Hz which is the industry standard.
The price of one of these is €4350, and they are, sadly, limited to a total of just 2500 pieces.
Visit Seiko here.