Only Watch is the biannual charity auction where watchmakers get together and make a one-off piece (or set of watches, in some cases) and then auction them off for charity. The cause? Raising money for research into Duchenne Muscular Dystrophy. According to the charity behind Only Watch, called Only Project, the money raised so far has been enough to fund clinical trials into new medicines which could one day be rolled out worldwide to help prevent Duchenne Muscular Dystrophy.
We've covered most of the entrants already, but there are still a few left. Boucheron and their Joy de Lumière are one such example. They're presenting a beautiful art deco jewellery watch. It's presented on a bracelet made of spinels, a beautiful mineral which gets its unique range of colours from chromium.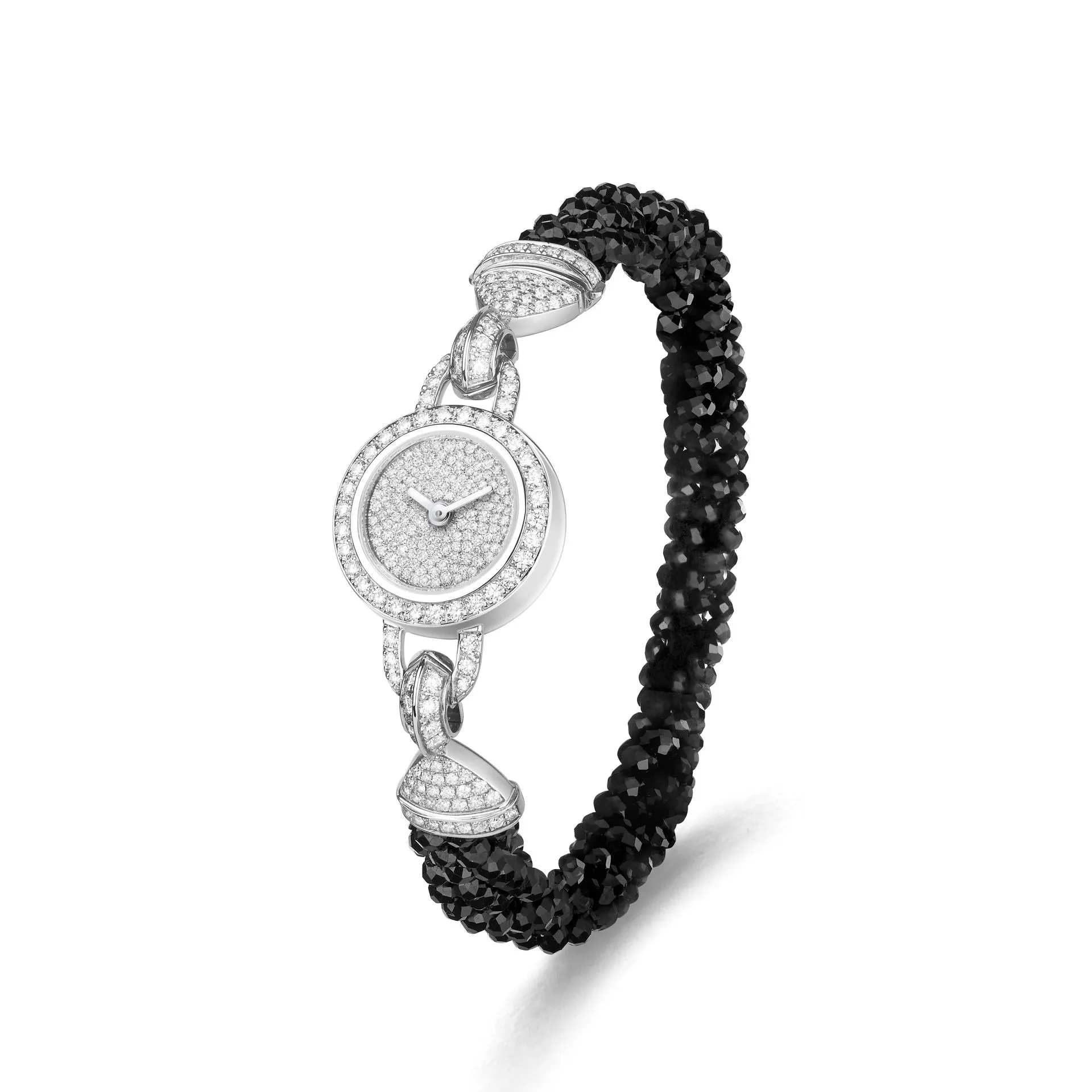 The bracelet is attached to the white gold watch which is covered in over 260 round diamonds, set into the case, the bracelet links and onto the dial. The watch only displays the time and is powered by a quartz ETA movement and a push button on the side of the case is used to control it.
Despite the combination of white gold and diamonds, this piece is only expected to go for between CHF 35,000 and CHF 45,000. Curious.