Rosenbusch, a brand born out of the shared passion for mechanical watches by three friends, is set to make its mark in the horological world by unveiling their inaugural creation, "The Quest". This high-grade mechanical timepiece is poised to captivate watch enthusiasts with its impeccable craftsmanship, timeless design, and exceptional value.
The Quest boasts a robust and durable 42mm x 11.7mm 316L stainless steel case, expertly manufactured in Germany. This case construction ensures not only superior strength but also enhances the watch's water resistance of up to 100 meters. The screw-down crown and coated sapphire crystal further enhance its durability and longevity. Rosenbusch's attention to detail is evident in every aspect of the case design, making "The Quest" a true exemplar of enduring quality.
Turning our attention to the dial, "The Quest" impresses us with its familiar novelty. Drawing inspiration from the iconic industrial designs of the 70s and 80s, the watch embraces clean lines, geometric shapes, and precise execution. The result is a harmonious fusion of vintage appeal and modern aesthetics. With four captivating colorways to choose from – Deep Black, Midnight Blue, Sterling Silver, and Emerald Green – the dial captures attention and invites the wearer on an enchanting journey through time.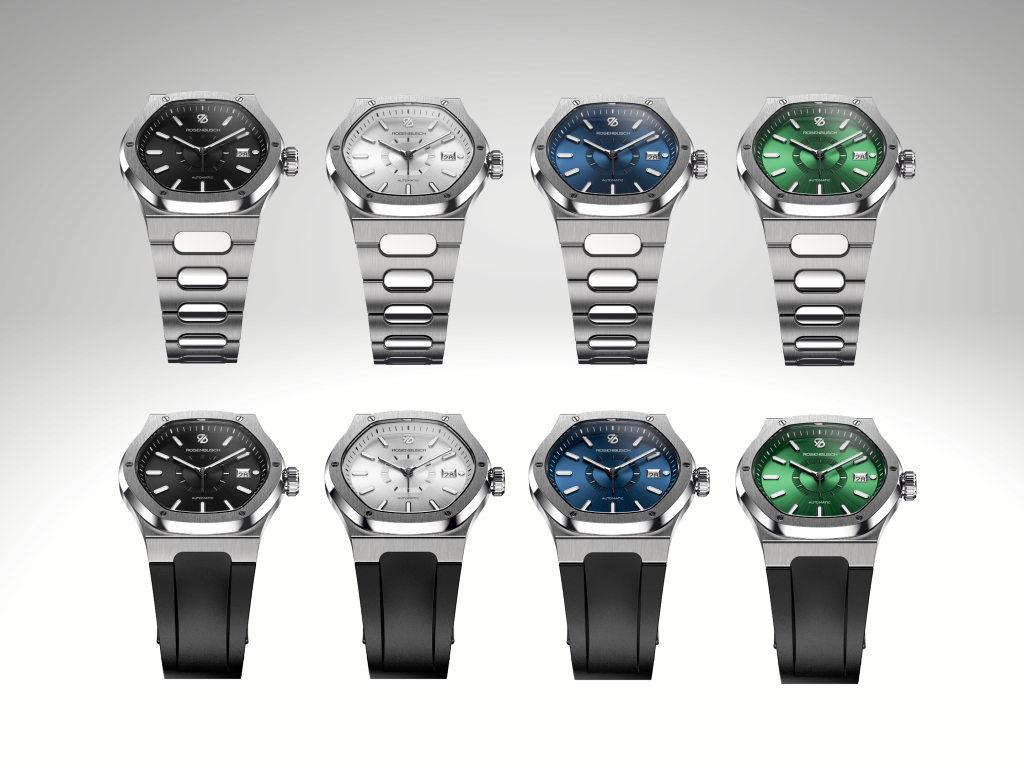 At the heart of "The Quest" lies the Swiss made Sellita SW200 Elaboré based movement. Renowned for its exceptional quality and reliability, this automatic movement ensures accurate timekeeping with a power reserve of 41 hours. The beat rate of 28,800 bph (4 Hz) guarantees smooth and precise movement, while accuracy of +/- 7 seconds per day ensures dependable performance.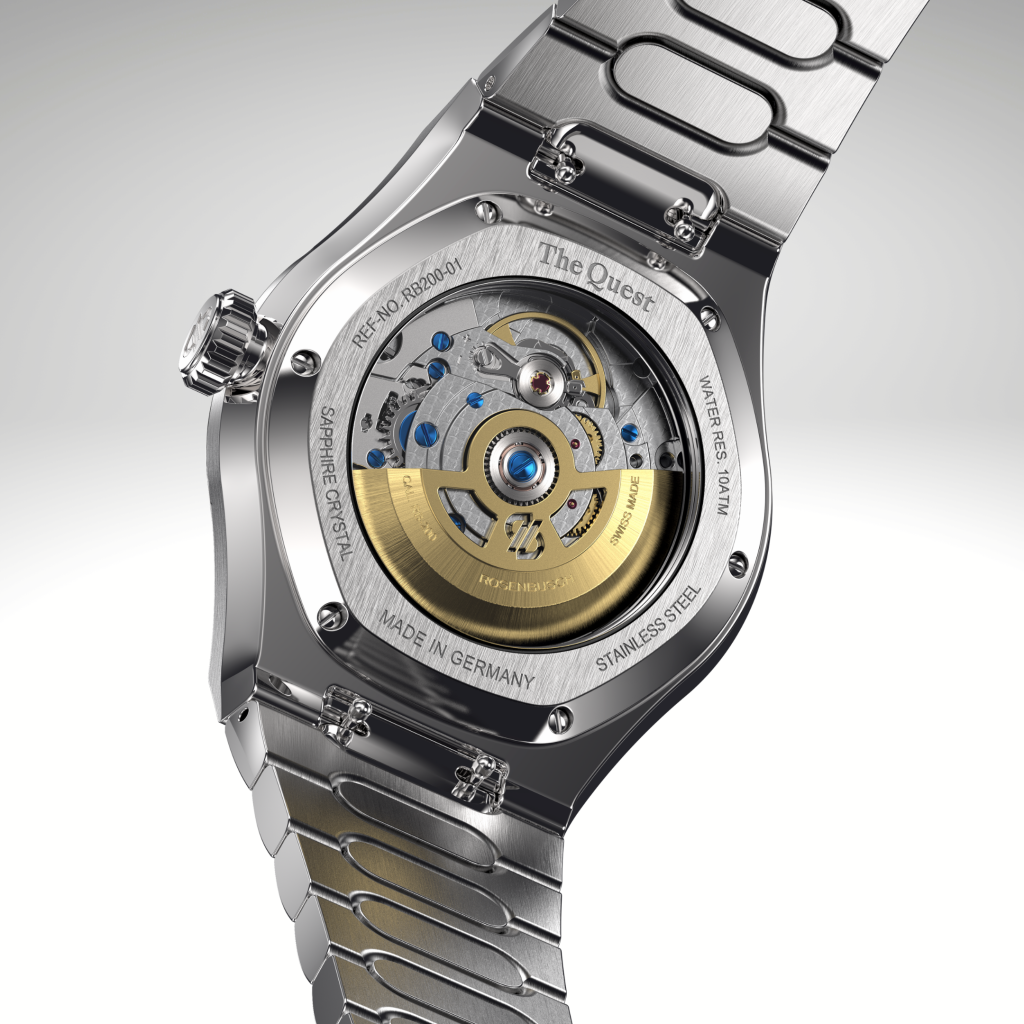 Completing the package is the double treat of a stainless-steel bracelet and a rubber strap with every watch, allowing versatility and customization. The quick-release mechanism makes strap changes effortless, catering to individual preferences. Priced at an attractive range of under €1,000, Rosenbusch aims to deliver exceptional value to their customers. Set to launch on Kickstarter on the 6th of June 2023, Rosenbusch is offering an exclusive 30% discount during this campaign, making "The Quest" an irresistible proposition for collectors and connoisseurs alike.
"The Quest" will be available in two versions. The Swiss made movement version, showcased in the images and on the website, will be offered at €669 during the Kickstarter campaign. For those seeking a more affordable option, Rosenbusch will also provide a version with a Seiko movement and a stainless-steel caseback, priced at €469 during the Kickstarter offer.