There's something to be said for colours these days. Have you noticed how they seem to have disappeared from most things in our lives? Our cars are no longer bright blue or orange. Instead, they're silver or black. Our watches are somewhat similar, sure there's gold, but that's so common in watches that it's almost become as meaningless as the rest. This watch is one of those rare moments where all I can say is "that looks good" because the new Breitling Chronoliner B04 does indeed look good, excellent in fact.
Blue is such a fresh colour on timepieces, and I'm also pretty sure it's going to be the new 'in-thing' for the industry like bronze seemed to be, except the blue trend is bound to last longer than 5 minutes and be a lot less obnoxious. Another thing about blue that makes it so good on watches is that it brightens things up. Put black with gold, and it seems restrained, yes, a little more suited to formal wear, but a bit too austere. Blue, whether it be on a Submariner or a Royal Oak, brightens things up and breaks the otherwise solid ice of meeting your girlfriend's parents for the first time when you were sixteen.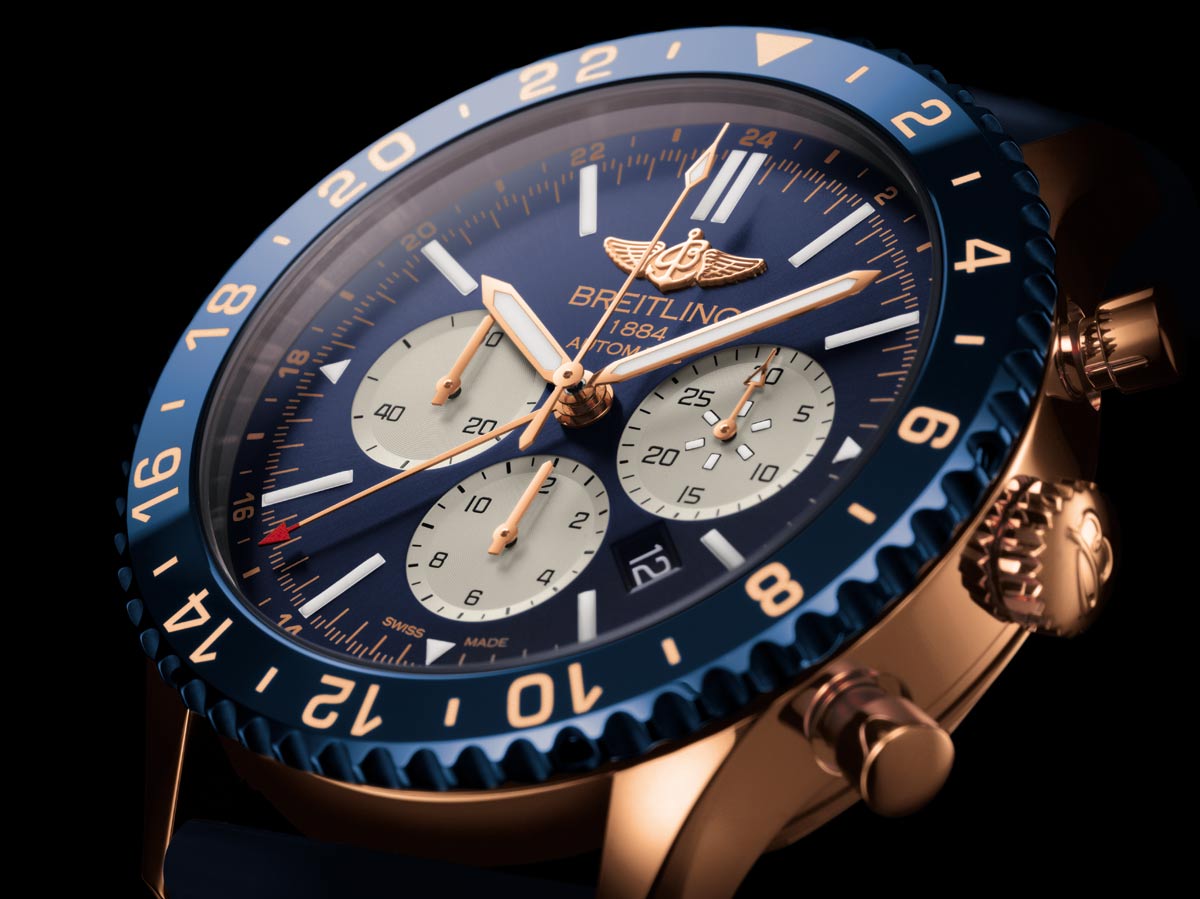 Before I end up prattling on for too much longer, I want to say that this is the first proper looking Breitling I've written about in a while. I liked the look of the Chronoliner when it first came out a couple of years ago, but it was an ETA based watch back then, an expensive one too. This new Chronoliner is based on the Breitling B04 movement, as the name implies, but the B04 calibre is itself based on the B01. That was Breitling's breakthrough in-house calibre that took over from the ETA calibres they used before. The only real difference between the two is that the B04 movement has a GMT hand as well as a COSC certification.
The watch offers over 70 hours of autonomy without the chronograph running; it beats at 28,800 vph. We aren't sure yet how well Breitling's own in-house movements will stack up in the long run, just as we think about them a new one comes along and takes our interest instead!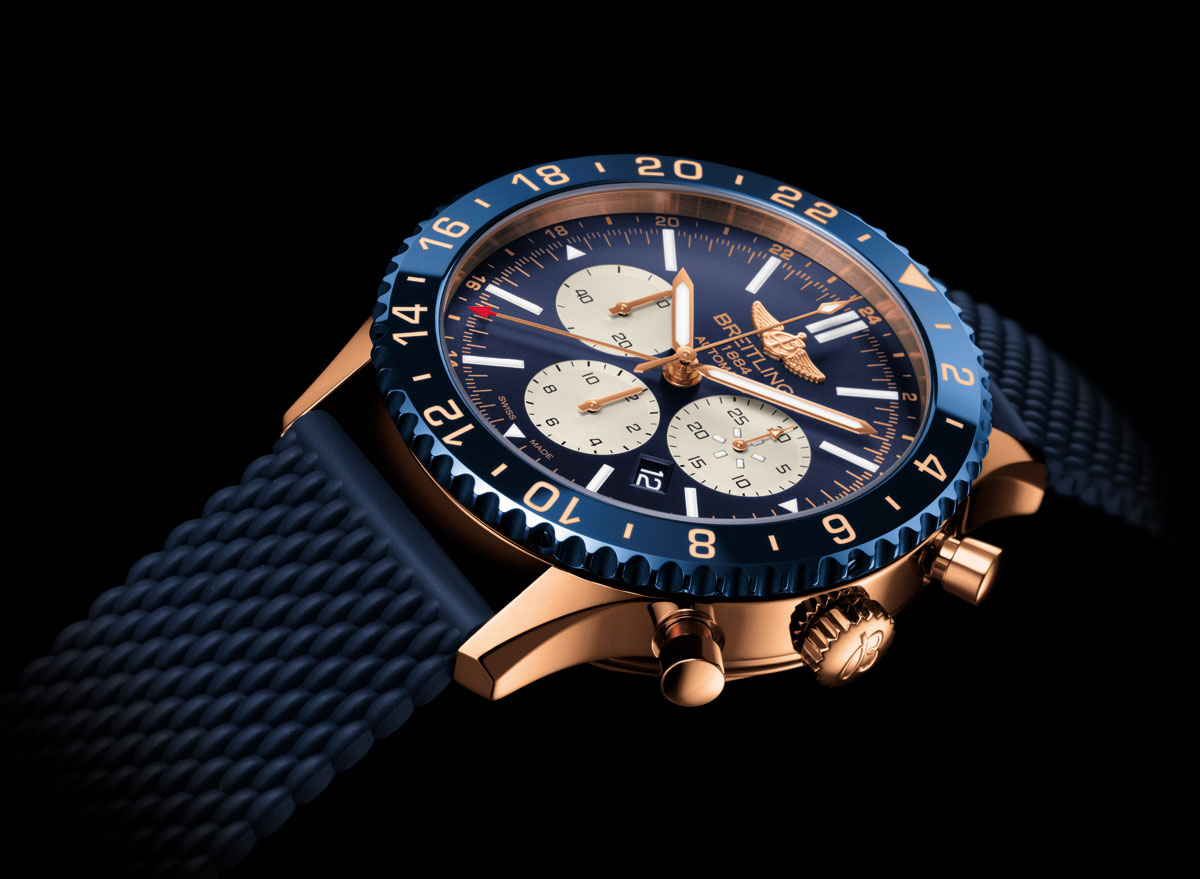 This new 46mm watch presents itself on a rubber strap which mimics the look of the Milanese loop bracelet the Chronoliner usually comes on, this looks somewhat similar to something Omega does, but I don't mind that too much. I also like the fact that the blue bezel is ceramic so that it won't fade or scratch over time. The price for this new watch in red gold is €31,470. For more info, please visit breitling.com