Bremont is a British company, despite its watches being made in Switzerland in part thanks to the fact that the watchmaking industry has almost completely died in this part of the world (Roger W. Smith is based on the Isle of Man, a self-governing part of Great Britain. On the first of April 2018 the Royal Air Force will mark 100 years since its founding at the end of World War One. Throughout the past century the Royal Air Force has been put to the test in ways few others have, not only defending Britain from Germany's Luftwaffe during the Second World War, but also acting as a deterrent for the Soviet Union during the Cold War, a strike force for the Argentinians during the Falklands Conflict and now it conducts strikes against terrorism. So this Bremont needs to be something quite spectacular.
In fact it is. At least, the materials used in some parts are anyway. In true Bremont fashion parts of the watch have been taken from historical artefacts and preserved in a wristwatch. In this case it comes in the form of the automatic rotor on this piece, which is made up of materials from four different historical British aircraft. A World War One era Royal Aircraft Factory S.E.5 biplane supplies the word and three World War Two heroes, the Hawker Hurricane, Bristol Blenheim and, of course, the Supermarine Spitfire each supply a piece of metal for one of the blades on the rotor.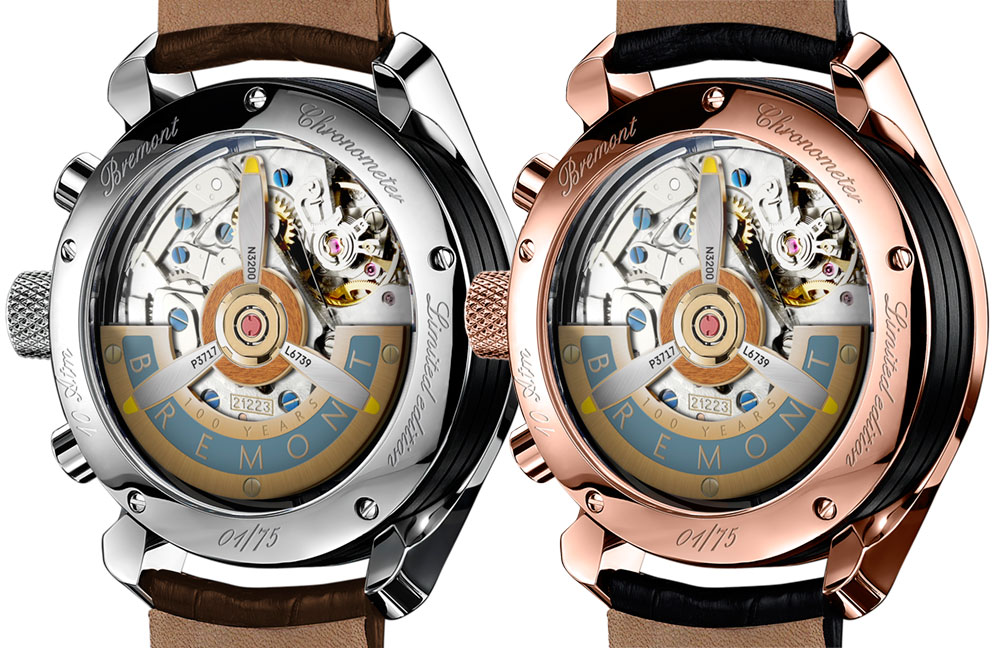 Underneath all that history is actually a Valjoux 7750 movement, which Bremont calls the BE-16AE calibre. It's a COSC rated chronograph movement with a date window and what Bremont calls a GMT but everyone else knows is really a day/night indicator. Sure, okay, Bremont should've moved onto some in-house work by now, I get that and I've heard it all before. A good place to start with that would've been a special edition like this, as they can use some marketing stuff about how a new era is starting or something. We've just got to hope Bremont doesn't get too used to using ETA/Valjoux movements or it will be stuck there forever.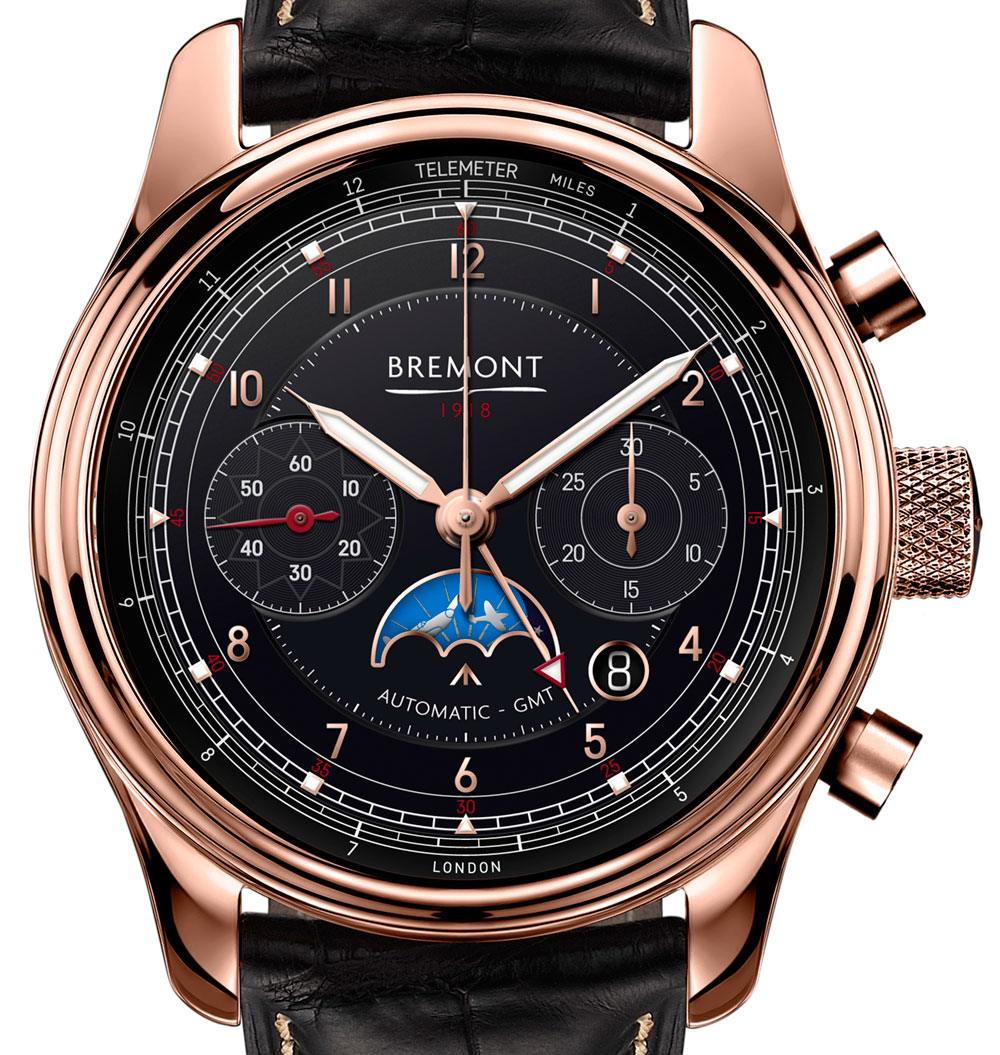 The 43mm case uses Bremont's TripTick assembly technique which allows the watch to have that classic look synonymous with the brand. My favourite version of this watch is the rose gold with black dial effort which has a retail price of $21,495, although there is an even more expensive yet still Valjoux powered white gold version for $22,995 and a more reasonable yet still ridiculously priced steel version costing $11,495. Really, for a watch with a movement that costs a few hundred dollars that is asking a lot, I guess material costs are increased, I mean, it is made from the bits of four different planes which are being preserved tor future generations to view, but still for that much I'd at least want the whole watch constructed of Spitfire for my money, even if that means going in-house at great risk. For more info, please visit bremont.com