For this year's Only Watch, Ferdinand Berthoud submits what's one of the most intriguing watches, the FB 3SPC. My short time researching the topic indicates that Ferdinand Berthoud isn't always present at the Only Watch auctions. It seems the last piece they submitted was the FB1 "Night Star", this was back in the days when Ferdinand Berthoud was making quirky octagonal-shaped watches, we reviewed one but not the Only Watch one.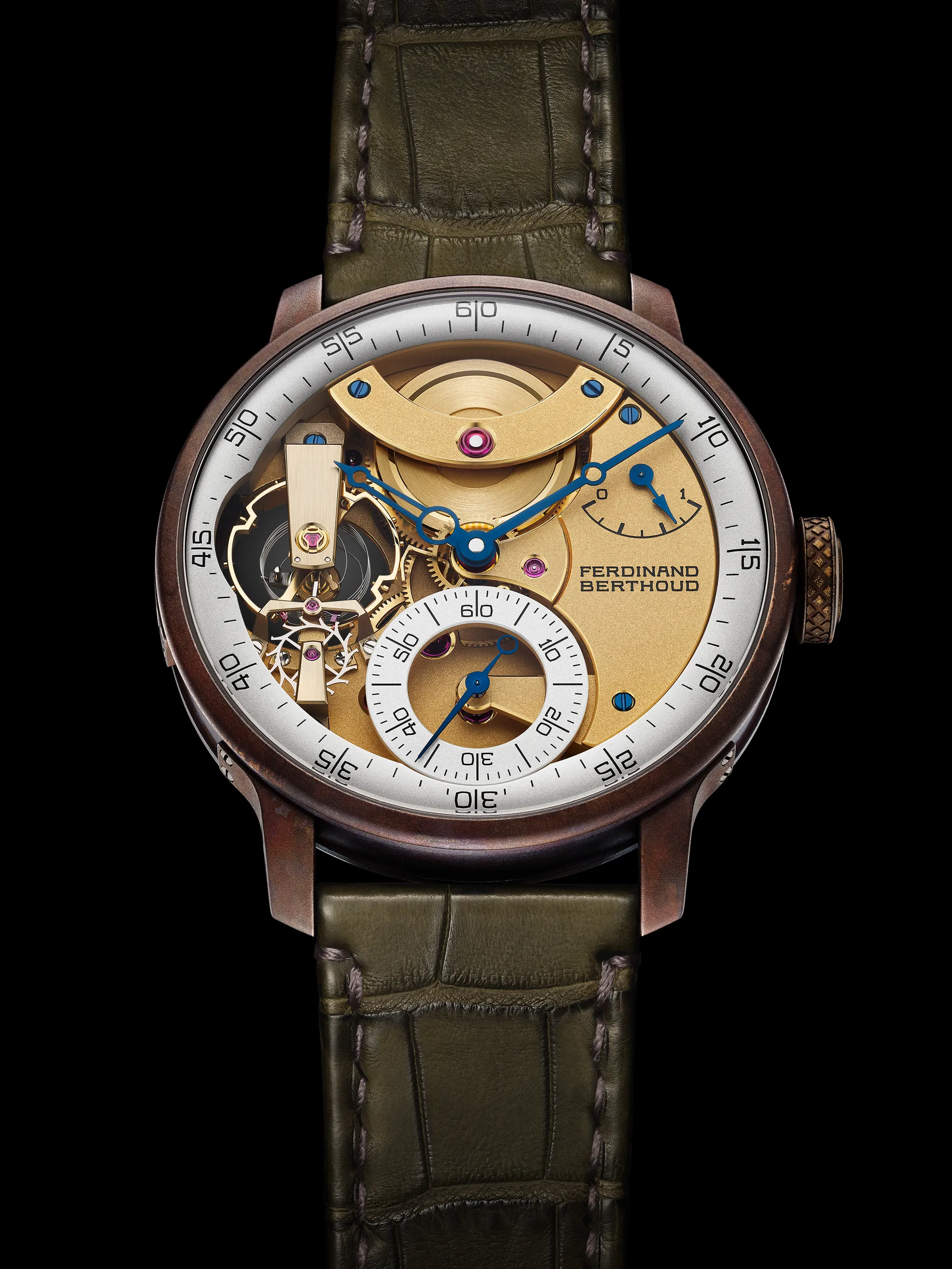 Ferdinand Berthoud is one of these companies that's based on a true story from centuries ago. Ferdinand Berthoud was a scientist & watchmaker from 18th-century Switzerland, he was most notable for his complex works and also his marine chronometers which seem to be the main inspiration for the contemporary brand, which was brought to life by Chopard's Co-President Karl-Friedrich Scheufele.
This particular piece is based on a creation from 1793, the No 26 decimal watch, which is on display in Fleurier, Switzerland, where Ferdinand Berthoud is based. The 42.3mm case of the watch is bronze and, before you moan, it has been pre-patinated. Some love bronze for the unique finish it will get over time, while others lament it for turning their wrists green along the way. There's no real way to solve that other than not to use it at all, so Ferdinand Berthoud has pre-aged it for the buyer and the effect is delightful.
The different hues of the bronze case are utterly exquisite. But what's more exquisite is the FB-SPC calibre inside it. It's hand-wound with a 72-hour power reserve and a 3Hz beat rate. The finishing and level of depth on it is extraordinary too, but the horology is once again the star of the show. The watch has a cylindrical balance spring, which works similarly to the flat hairspring of regular watches. The idea is that by developing the spring into a cylinder shape it exerts less force on the pivot points at either end of the spring, which reduces the risk of errors and therefore improves accuracy. This technology was introduced by English Watchmaker John Arnold over 250 years ago, but was mostly used in chronometers due to its complexity and the extreme difficulty in producing it. Ferdinand Berthoud claims that their FB-SPC is currently the only calibre with a cylinder hairspring that is COSC certified.
Given this, and the fact that Ferdinand Berthoud watches are really hard to get hold of, the 160,000 – 180,000 CHF estimate seems a bit tame.