Christophe Claret has been one of the longest and most faithful proponents of the Only Watch Charity Auction that was started to raise awareness for Muscular Dystrophy. For more than 15 years, Christophe Claret has been contributing towards furthering our understanding and research into the disease and this contribution also includes the presentation of some really beautiful one-of-a-kind timepieces like the one presented today.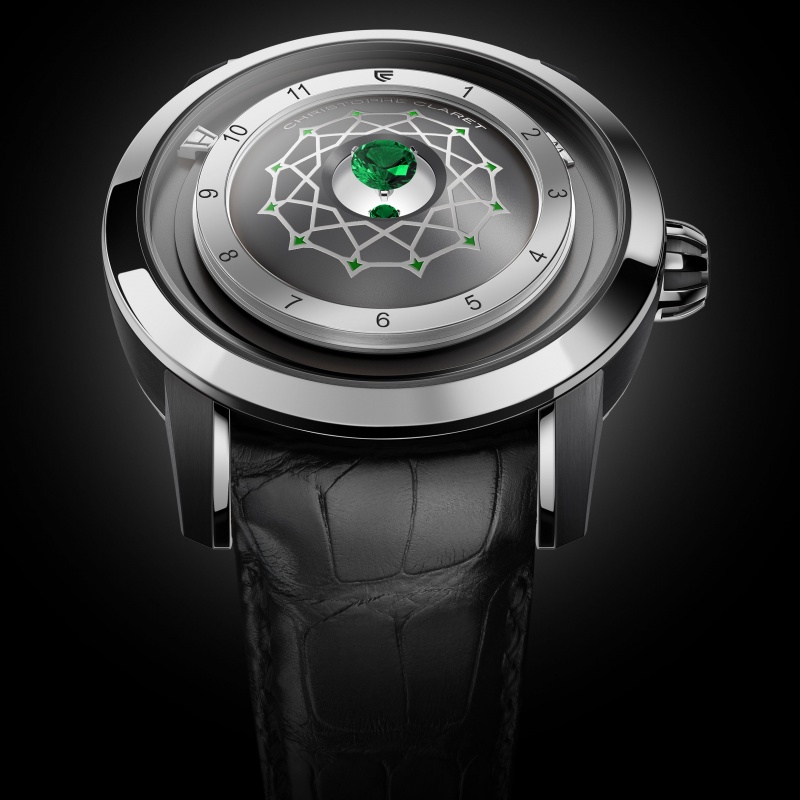 For this year's inaugural Only Watch Charity Auction, we are presented with the stunning Christophe Claret Espoir & Paix timepiece that features a beautiful and captivating mirascope. This isn't the first time we've seen this innovation features on a piece from Christophe Claret with the original being seen on the Aventicum. But what is the purpose of this function? Well, its purpose is to mimic the effect of a hologram and recreate an image at almost twice its original size. However, what is interesting is that while the Aventicum featured a small scale representation of the Marcus Aurelius bust, the Espoir & Paix has instead opted to use a beautiful emerald green gem in the centre of the dial.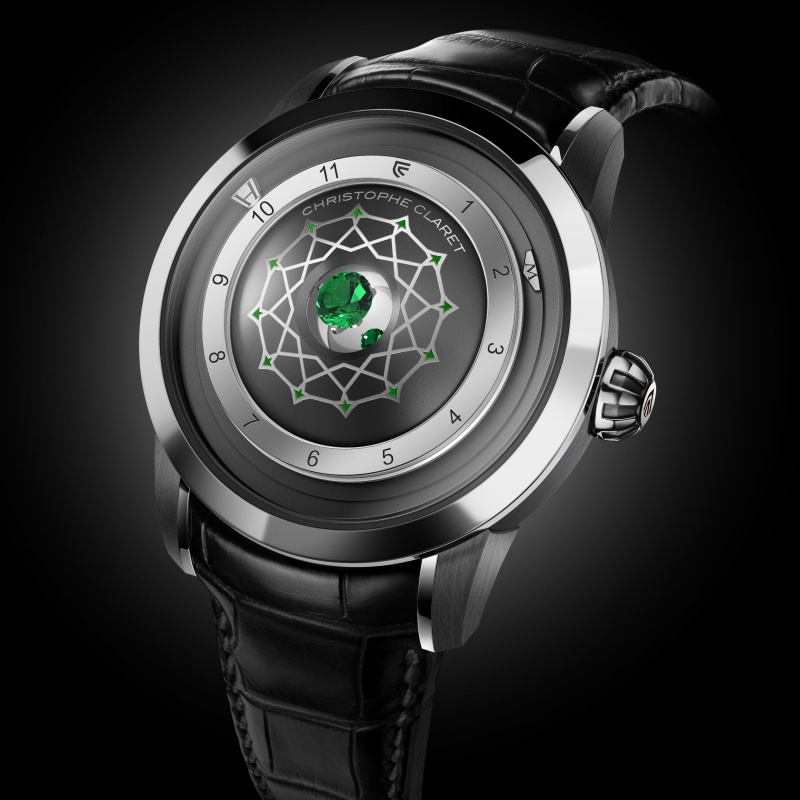 The use of an emerald green gem is to symbolise hope (A beautiful sentiment for such a great cause). Because of the mirascope, the emerald green gem is magnified and bursting out of the dial on the watch. This is achieved by using a system of two parabolic mirrors, that display the object like a hologram, appearing twice its regular size and giving it a big presence on the dial.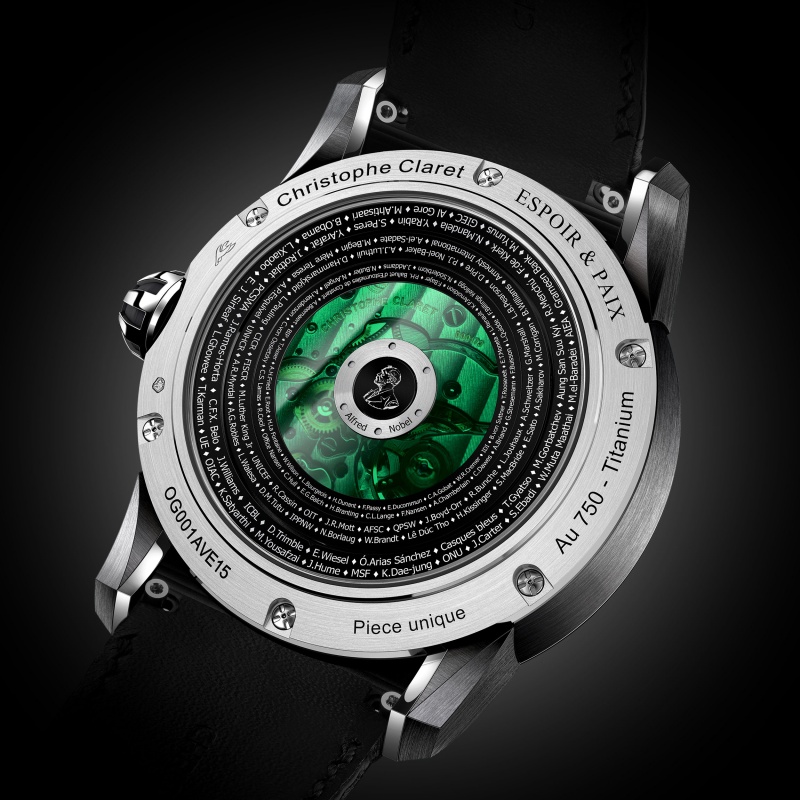 All this beauty is wrapped inside a 44mm diameter white gold and grey anthracite titanium case. It uses the calibre AVE1S automatic self-winding movement that features 28 jewels and 186 component parts and thanks to its twin-barrel system, has roughly 72-hour power reserve. The caseback of the timepiece is fitted with a sapphire crystal to reveal all of the beauty held within including a portrait of Alfred Nobel. It's finished off in green agate and the rim has the names of all 129 laureates who have received the Nobel Peace Prize since its creation, all listed in chronological order around the portrait of Alfred Nobel.
Christophe Claret has shown once again just how much it cares about this wonderful cause with another fantastic creation that along with all its details adds another touch of class. The name of the timepiece for us in the English-speaking world stands for Hope (Espoir) and Peace (Paix).
For more info, please visit christopheclaret.com
OSHEEN ARAKELIAN – CONTRIBUTING EDITOR
Osheen is a long time collector and passionate watch aficionado. He is the Founder and Chief Editor of the Sydney Watch Guide based out of Australia. Alongside Sydney Watch Guide, he has also expanded and started OSHEEN's House of Horology, an online shop that specialises in vintage, pre-owned and niche watches from around the world. He is also a contributor to a number of Australian Men's Lifestyle magazines and is fast becoming the go-to destination in Sydney for anything watch related. Read his articles here.