Welcome welcome one and all to our second part of the Clash of the Divers series, the WristReview only series which puts two diving watches against each other in a bid to see which watch we'd recommend for you if you are looking to buy a new timepiece.
In the last edition, we looked at one of the biggest corporate battles around: Rolex Vs Omega. This one really did split the audience right down the middle, but it was great to see the reactions nonetheless. If you haven't read that article yet, click here to get up to speed on Clash of the Divers, we'll wait I promise.
Onto today's topic, high-level budget luxury diving watches. Believe it or not but a lot of collectors prefer to keep their rugged watches cheap and simple and save the expensive and delicate complications for a much more serene lifestyle. What this means for the industry is that a lot of people are potentially in the market for a 'beater' a watch which they can wear and forget about, allowing them to take it wherever they please.
We've lined up two great options for the discerning collector who wants a practical watch that keeps the pizzazz about it. The first is a Japanese wonder with a huge fanbase, the other is a Swiss watch that just keeps on ticking (IWC also has a big fanbase, though). Let's get started.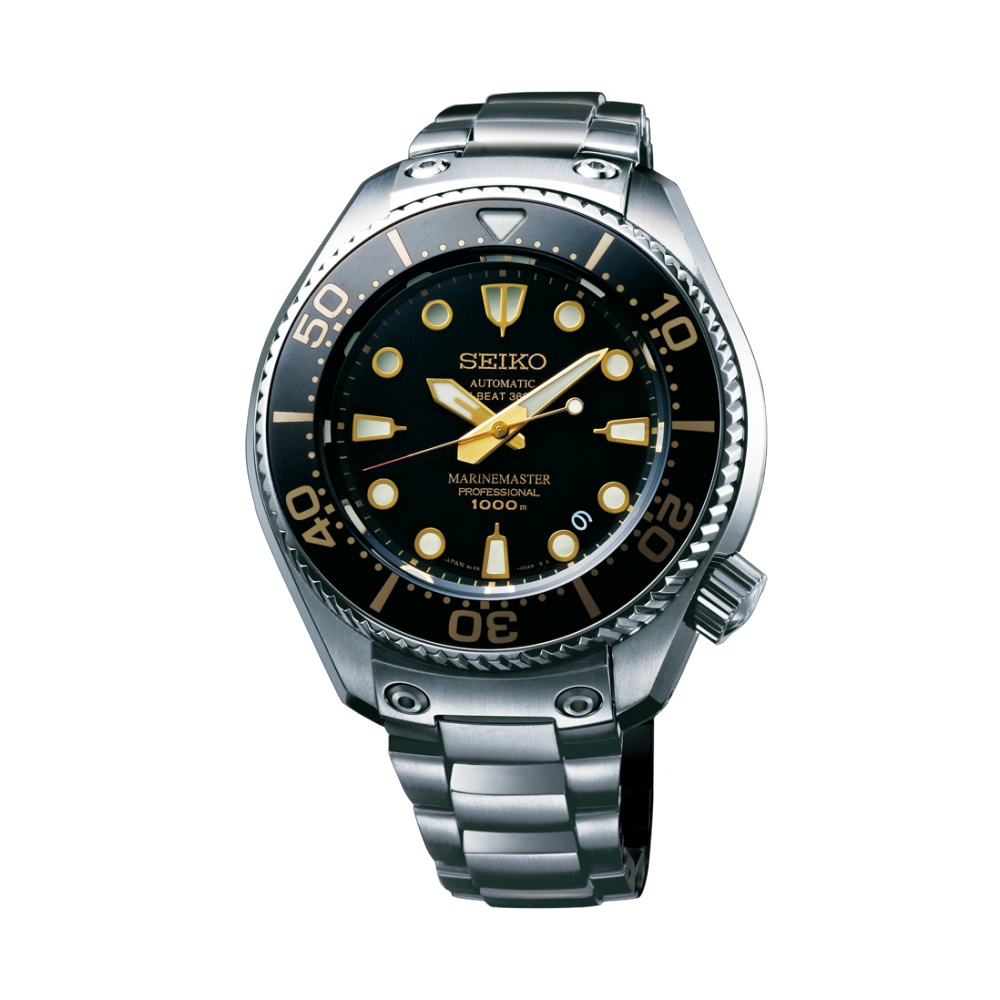 The Prospex lineup of watches is a Seiko range that's a bit more Seiko than a normal Seiko, if you catch my drift. They take anything they can think of and make it even better than before. The Seiko Prospex SBEX001G (hands- on here) watch is a titanium diving watch which is offered to potential owners as a limited edition piece.
One of the unique selling points that just happens to affect how the watch looks as well is the lume on the dial. The hour markers and hands are frankly enormous to keep visibility at a maximum even when at the watch's water resistance limit of 1000m, the sunlight doesn't penetrate down to this depth, so having important parts coated in Seiko's Lumibrite (now lasting up to 60% longer than before) really makes it easier to use. The dial has a super clear sapphire crystal covering it which has an anti-fog coating to keep the dial clearly visible no matter the conditions.
The screw down crown has been repositioned to 4 O'clock, something that a lot of Seiko watches have used in the past. Positioning the crown inline with the date means that it's much safer on the wrist and less likely to be knocked about, it's an interesting alternative to crown guards.
The movement inside the Prospex is the Seiko Hi-Beat 36,000 8L55, an automatic movement which gains its name from the amount of vibrations per hour. The 8L55 movement also has a power reserve of 55 hours in total which is the average nowadays. Perhaps the most interesting feature about this titanium sports goliath is the fact that it's 48.2mm in diameter, luckily it's made of titanium or you'd never be able to pick it up.
Now we've taken a look at a Japanese sports watch, let's see what the Swiss have to say in return. It seems they've played a trump card this time in the form of IWC. The International Watch Company has been widely regarded for years as one of the best there is, taking classic Swiss styling and melding it to high-performance watches that just keep on going.
The Aquatimer is a classical lineup in the IWC collection, keeping the knurled and hardy look of a sports watch while doing away with over fussiness. One particularly finicky feature that I'm glad they kept is the inner rotating bezel. You see, the reason a diving bezel goes in one direction only nowadays is to safeguard against accidental knocks. The diving bezel can be used to time how long a trip has been or at what time a diver needs to start heading to the surface in order to keep a safe amount of breathable gas in the tank. If the bezel got knocked clockwise, the diver might be fooled into thinking they have more in the tank than they actually do, which is potentially lethal. Of course putting the bezel inside the case itself eliminates this risk altogether and leaves for a cracking watch to behold.
The movement inside the watch is automatic with hacking seconds and has a power reserve of 42 hours, just under two days off the wrist. This movement has been placed inside a stainless steel case which measures 42mm in diameter and 14mm thick. It also has IWC's bracelet quick-change system which allows you to conveniently change the appearance of your watch entirely in quick fashion. Like the Seiko, the IWC also has a sapphire crystal which has been antiglare treated, although this watch is only water resistant to 300 meters.
Now comes the tricky part, as usual, some would say it's a clear walk over for the Seiko, but when looking at both sides I'm not so sure myself. If you really are only in the market for a Swiss watch then the result is already clear, likewise if you only want a Japanese watch.
The IWC makes use of a smaller size which is better for everyday situations, where it's likely to be worn most. Also, the placing of the rotating bezel makes for a smoother and seamless appearance.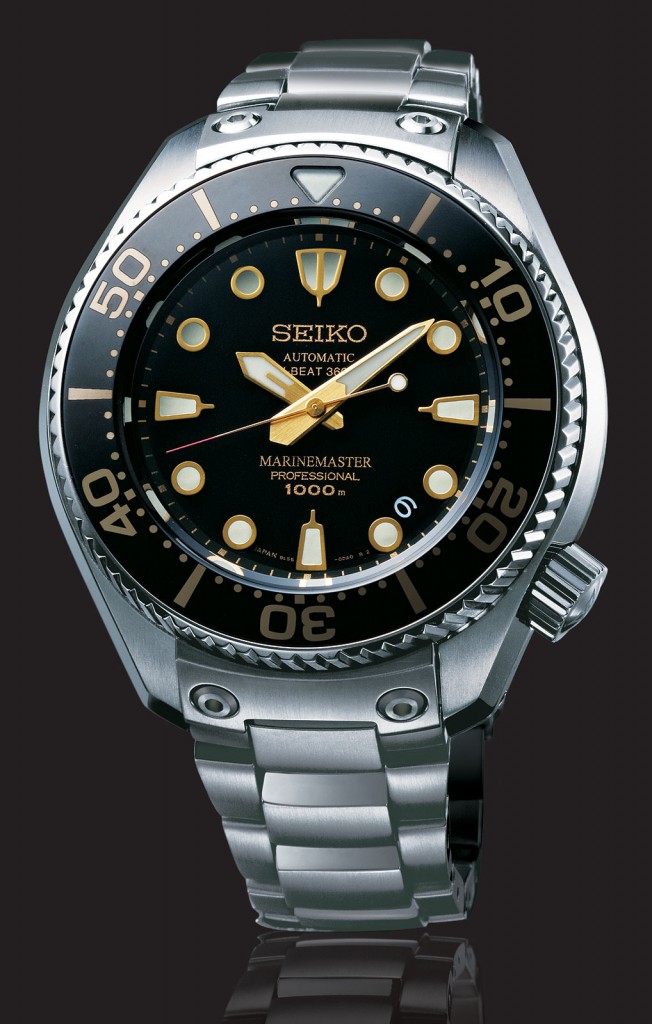 However, being smooth and suave isn't always the best, as such this month's winner is the bonkers Seiko Prospex SBEX001G. For $6750 you'd get a very credible Swiss made watch, but for $6800 you'd get a watch which is all titanium and very sporty. Another plus is that the Seiko has been assembled by their leading craftsmen at the Shizuku-ishi Watch studio, whether this means a lot is debatable but that's for another article. The Seiko represents better value for money overall and that's why it's the winner this month, see you next year!
For more info, please visit iwc.com & seikowatches.com
Thank you for reading this entry into the Clash of the Divers series on WristReview, stay tuned as we have many more watches lined up to compete!
HARLAN CHAPMAN-GREEN – CONTRIBUTING EDITOR
A keen bass guitar player, Harlan enjoys all the perks modern watchmaking technologies the industry has to offer. Although you might catch him sampling Omegas or the "odd" Rolex, Harlan loves all things Haute Horology, with his three favourite brands being Breguet, A.Lange & Söhne and Vacheron Constantin. He hopes to study timekeeping more in depth someday and will never be able to thank his father enough for introducing him to the industry. You can follow him on Instagram Read his articles here