What a year! After writing almost every single day since our inception in March 2011 (that's over 1300 articles in total!). I'm taking some time to share with you the most popular articles of this past year.
Going back through our work for this year top 20 was an exciting exercise, there were a lot of articles that I really enjoyed re-reading, but sadly we can't share them all in this one article. For one reason or another, the following articles are the ones that have generated the most views, shares and community feedback.
The most read articles of the year on The WristReview website
20. James Bond Returns With His New Omega Seamaster Aqua Terra 150m Master Co-Axial Limited Edition Spectre 007 Watch
You might have been able to spot this watch worn in the latest James Bond movie, Spectre, believe it or not, the first scenes in Mexico did actually feature this watch. What really makes it stand out are the Bond Family Crests adorning the dial and seconds hand as well as the unique rifle barrel design automatic rotor.
19. TAG Heuer Carrera Calibre 6 And 18 (39mm) Watch
These two watches help TAG Heuer revive the ways of the past, the company having been criticized ever since the TAG group took over Heuer. By striking away the TAG name and using the power of COSC certified movements, TAG Heuer has come storming back to the top.
18. Baselworld 2015: Patek Philippe Calatrava 5524G Pilot Travel Time Watch
It's a strange concept for Patek Philippe. Although they have made a few pilot oriented watches in the past with one selling for in excess of one million US, it still seems strange to make a potentially useful watch out of white gold. Still, the watch is extremely popular with the market and it does look fantastic.
17. Pierce Brosnan Is The New Ambassador For Speake-Marin
James Bond himself is now the ambassador for Peter Speake-Marin watches, along with Kari Voutilainen, Peter Speake-Marin has come forward in leaps and bounds in recent years and this new addition to their marketing power, we can't wait to see where this takes them.
16. Baselworld 2015: Tudor Pelagos And North Flag Watches – The End of An Era
Right before the end of Baselworld earlier this year Tudor threw us this curveball that we just had to catch. Both the North Flag and the new Pelagos watches use in-house movements developed at Rolex/Tudor, beforehand they used ETA movements, the change has already done them a world of good.
15. WristReview's Top 5 Coolest Watch Manufactures
As a voice for the watch industry it can sometimes be a challenge to think of things to write about, however, the coolest watches around were pretty easy to make into a list that we can present to you. While not all of the watches are very affordable and they won't fly under the radar, they are technologically brilliant.
14. Results From The Only Watch 2015 Charity Auction
This one was full of surprises as everyone was eagerly awaiting the results for the event that we had been working up to for months. The most surprising results were the steel version of the Patek Philippe pilot's watch as well as the Tudor Black Bay One and the Breguet Type XXI in platinum.
13. Introducing The Tudor Heritage Black Bay Black Watch
The Tudor Heritage Black Bay watch is a classy and simple diving watch which marries the concepts of technical sophistication to classical elegance in a way which matches offerings from rivals Rolex and Omega. This watch can be dressed up or let down as a casual piece, depending on your mood.
12. Clash Of The Chronos Final Edition: Seiko Ananta Automatic Chronograph SRQ017J1 Watch vs Omega Seamaster 300M Co-Axial Chronograph 44mm Watch
This finale to the first series where we put two watches head to head really generated a lot of response from the audience. Believe me, I have tried very hard to get the answer changed but to no avail, although I personally prefer the Seiko it's great to see that people are very passionate about watches.
11. Baselworld 2015: Omega Speedmaster Apollo 13 Silver Snoopy Award Limited Edition Watch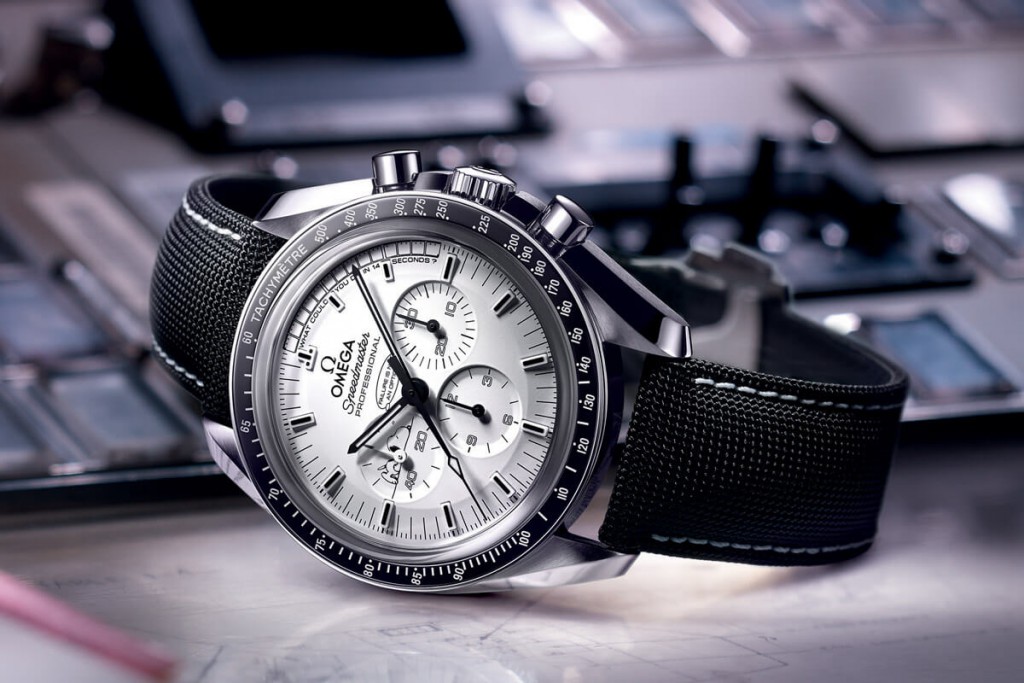 "Space… The Final Frontier" We all know how the rest of the quote goes, it's as popular as "Luke, I am your father" and other space-y quotes. It's relevant though as this is a space-y watch, the Silver Snoopy Award watch celebrates the Apollo Thirteen mission, an even which brought the world together watching in awe.
10. Wrist Review's Watch Buyer's Guide Holidays 2015

Every year we here at WristReview select the best watches possible and bring them into a big list of suggestions for you to purchase for your significant other. This time, it was my turn to come up with the watches and we think we gave you some of the best choices possible.
9. Ludovic Ballouard vs Swatch Group – This Is The Story Of David Against Goliath
This article tries to take a sensible look at the actions of two entities in the world of watches. One man who just wanted to design watches without interruption ended up in a fight against the Swatch Group, the largest watch group on the planet.
8. A Brief History of The Rolex Submariner
Every now and then we love to treat our audience to bespoke articles which cover interesting topics including the Holy Trinity. However this article gave us a short yet in-depth look at the most famous and recognizable wristwatch of all time, the Rolex Submariner.
7. WristReview's Top 5 Solid Gold Sports Watches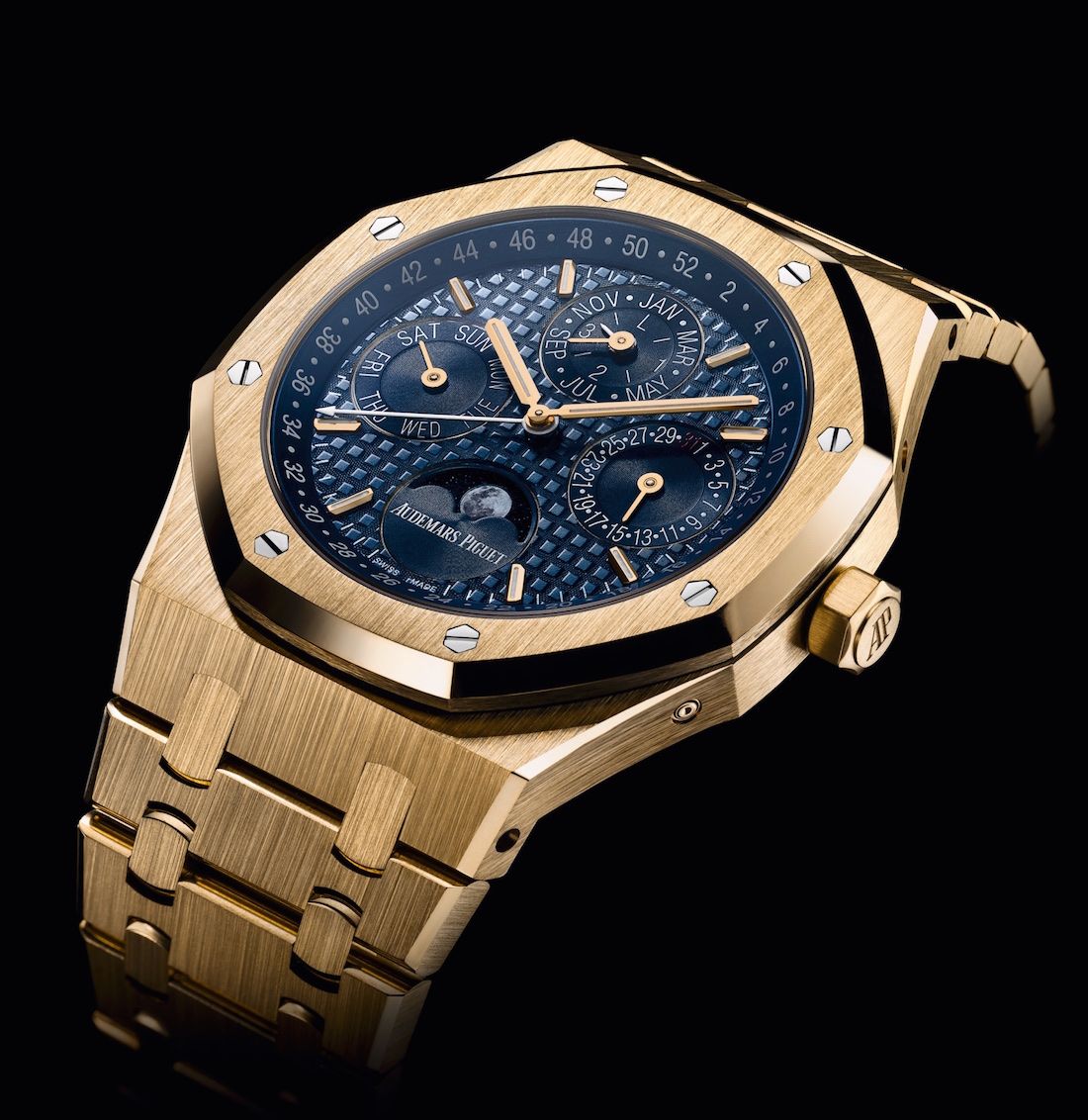 WristReview is known for coming up with industry leading ideas that inspire other companies to follow suit. With our Top 5 article, we looked at five jaw-dropping solid gold watches. No straps, no leather, just lovely gold. We do love our precious metals here!
6. Clash Of The Chronos: Rolex Cosmograph Daytona Watch vs Breguet Chronograph Type XXI Watch
This was a big one that we haven't seen around before. Both watches are almost the same price new and both watches are made by companies which have a strong heritage (although Breguet's is undoubtedly stronger if you were in doubt). The Type XXI won this battle thanks to wonderful craftsmanship and looks.
5. WristReview's Top 5 Seiko Watches For The Modern Collector
Top 5 articles are a great way to recommend many fantastic watches and this one was no exception. A lot of people love Seiko watches so we couldn't help but do our bit for the industry by recommending watches for the consummate gentleman.
4. Rolex Oyster Perpetual Explorer 39 mm Reference 214270 – Improved Incarnation
Some Rolex watches we review are often overlooked in the public eye in favour of the immensely popular Submariner and DateJust lines, however, the Rolex Explorer watch is a robust and reliable watch which just keeps on giving thanks to a robust movement and understated looks.
3. Clash of The Divers: Rolex Submariner Watch vs Omega Seamaster 300 Master Co-Axial Watch
Geeks have Apple Macintosh vs Microsoft Windows, petrolheads have Mercedes Benz vs BMW, comic geeks have DC vs Marvel and watch lovers have Omega vs Rolex, it was inevitable that this article would split the audience right down the middle from the start. Despite the persuasion of the audience, the Omega still reigns supreme due to the technical movement and attention to detail put into the watch.
2. Seiko Marine Master Professional 1000m Automatic Diver SBDX011 – The Benchmark For All Dive Watches
Seiko is well known for making high-quality pieces and their Automatic Diver SBDX011 watch is no exception. Being a reference in any industry is a great thing as it means people look up to you when working on their own designs and it also challenges others to think carefully.
1. Clash Of The Chronos: Breitling Navitimer 01 Watch vs Omega Speedmaster Moonwatch
This is where it all started and also is in some ways WristReview's own Dark Side of the Moon, it's the one we all remember. In this battle a classic yet classy aviator watch took on the first watch worn on the moon, it put up a valiant fight but in the end, the Speedmaster won due to its construction and heritage.
JOVAN KRSTEVSKI – FOUNDER, PROPRIETOR & EXECUTIVE EDITOR
Watch collector, aficionado and an Event profile in the Swedish nightlife. He launched Watchgeek back in 2011, which is now known as WristReview and is one of the most widely read watch blogs on the Web. He quotes 'WristReview is a site to help people find, explore, discover and enjoy wristwatches.'  His passion jump started in his early teens when he was given his first mid-range wristwatch which was an Omega Seamaster. Since then he has always been in love with wristwatches! Besides WristReview, he also writes for a number of publications. Read his articles here