One of the more well known independent manufacturers, Czapek, is re-launching itself into the chronograph market with this new watch that hits two birds with one horological stone, the panda dial and the blue dial which are both popular trends at the moment. To celebrate the brand's first official watch dealer in the United States of America, Czapek is unveiling its new watch, the Faubourg De Cracovie. This model, first shown at last year's Baselworld show, employs lots of hand applied guilloché on the dial to draw attention.

For those who are wondering, the first official dealer for Czapek watches in the USA is Oster Jewelers in Denver, with this limited edition watch being put on sale in the Colorado boutique until the official launch in 2019. The guilloché on this watch is where the eye will immediately look upon seeing this unique piece. It's been crafted by hand, not by Czapek themselves, but by a company called Metalem based in Le Locle. Metalem has worked with Czapek before on its other guilloché dialled creations, so is well used to some of their more intriguing and challenging productions. The guilloché pattern on this dial is called 'Résonance' and bears a similarity to the 'ricochet' pattern they've used before, where circles spread out from the sundials and cross over each other to create ripples, like a pebble dropping into water. The dial and subdials of this watch are made of a unique alloy known as 401, which is 55% gold with other metals including silver, platinum and palladium. That unique colouring you see? That comes from a process called electroplating, or galvanoplastie in French, which deposits only a few atoms onto the surface to create colour while keeping the exquisite guilloché pattern.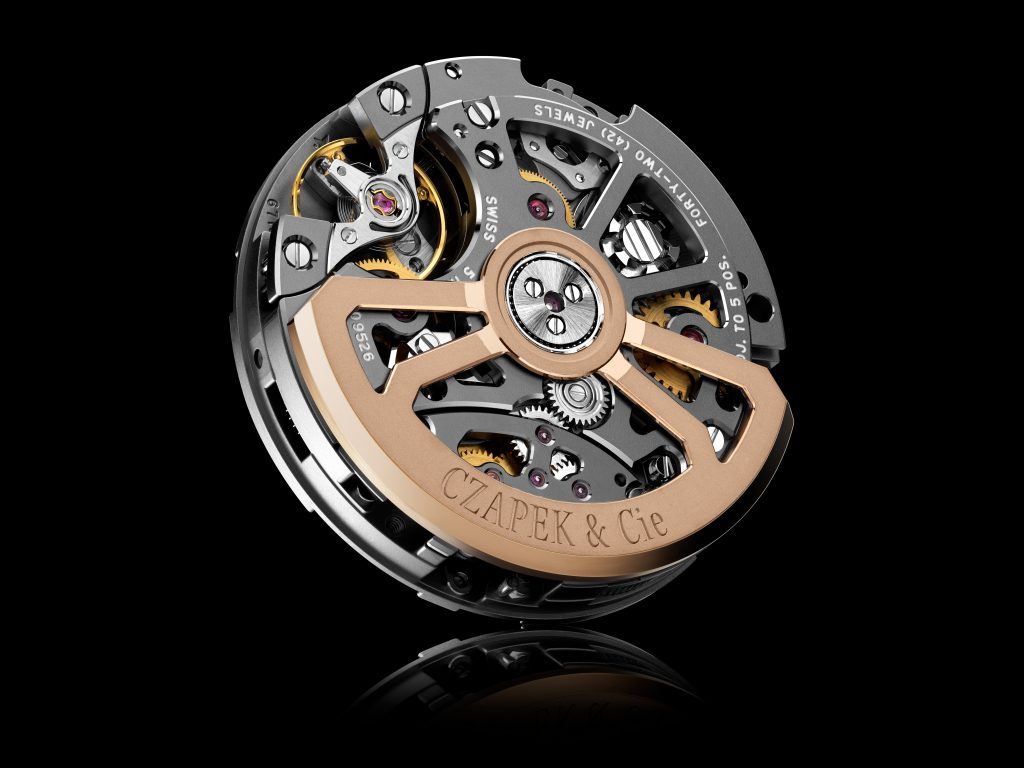 Inside this watch is a piece of artwork in itself as well. The movement, calibre SXH3, is handmade by Fleurier based movement manufacturer Vaucher, it's a very technically impressive movement featuring a column wheel vertical clutch chronograph, a 65-hour power reserve and a beat rate of 5Hz, or 36,000 VpH. It's also worth mentioning here that the movement has had a sandblasted finish applied to it, which we've seen before on other Czapek timepieces. I admit that it is lovely and unique, as most movements have some kind of wave motif, I feel that it's a little too plain and sombre for my taste, especially considering the excellent dial.

The case of this watch is 41.5mm in diameter, although there is no mention of case thickness, the movement is 6.95mm thick. The dial is covered with a 'glass-box' sapphire crystal, which extends upwards beyond the bezel on purpose, instead of keeping flush with it, so watch out for those pesky door frames we all walk into! The water resistance of the piece is 50 meters, although it's presented on a blue leather strap, so I'd avoid moisture altogether.
This watch is limited to just 18 pieces available in the Colorado boutique of Oster Jewelers, the price of the watch will be $24,800 which does not include Sales Tax. Visit Czapek here.