So, F.P. Journe watches are highly regarded by collectors worldwide for their exquisite details, craftsmanship and the fact that they are an independently functioning brand (yeah yeah they have some financing coming from Chanel, but they are left to their own devices, so deal with it). What you'd expect from a brand of this calibre is uptight design with no-nonsense dials and all the stuffiness of visiting the house of the aunt and uncle who live in the Cotswolds that you barely see except for when they give you 50 quid at Christmas. Sure the ride in their 1990s Jaguar is nice and makes you feel fancy, but it's all hollow inside. 
What you wouldn't expect from a brand like F.P. Journe is a sports watch line, a very good one at that. The new additions to the LineSport range, the Automatique Réserve and Centigraphe represent the cutting edge of independent watch design. They represent a challenge to the more prominent selling watch brands that have 'sports' watches in the range by taking it a step further in the movement department. Ironically, their movement durability remains to be seen. But, why be on the wait list for decades or be forced to pay over retail when you could have one of these?
Again, there is a reason. They are more expensive than the brands I hinted at, but not much more. The Automatique Réserve costs $59,000 in gold or $88,500 in platinum. The Centigraphe sits at $80,000 in gold or $109,500 in platinum, odd considering platinum is not as expensive as gold on the markets as the moment. 
LineSport Centigraphe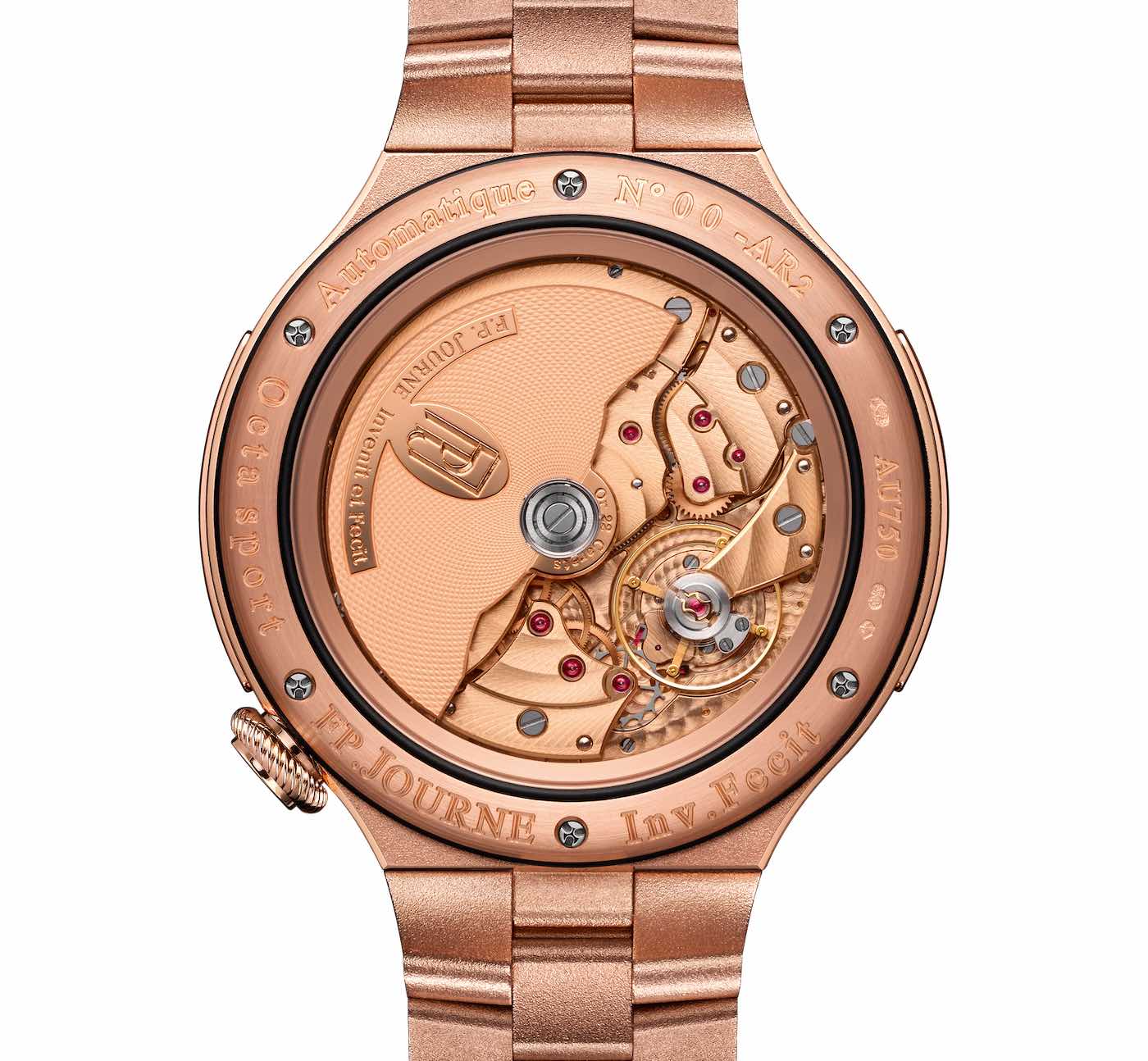 LineSport Automatique Réserve
Inside the watches are two beautiful movements, the Automatique Réserve features the 1300.3 calibre, an automatic winding movement which has a 160-hour power reserve. It displays the power reserve, day/night and a big date on top of the standard time. Inside the Centigraphe you'll find the 1506 calibre, a manually wound effort with 80 hours of power reserve. The trick of the chronograph in the Centigraphe is the fact that it times 100ths of a second and is controlled by an interesting rocker pusher on the side. Both these movements are finished exquisitely and are made of gold, rather than brass or German silver, which adds a more lustrous shine to the plates.
Visit F.P. Journe here.