The first time we mentioned the Girard-Perregaux Quasar timepiece was in 2019 for our list of watches that the GPHG (Grand Prix d'Horlogerie de Genève) had shortlisted to be the winners of their respective categories. This was, sadly, the only time we mentioned the Quasar until now. The new Quasar Azure is a spin on the brand's futuristic spin on their iconic three bridges design.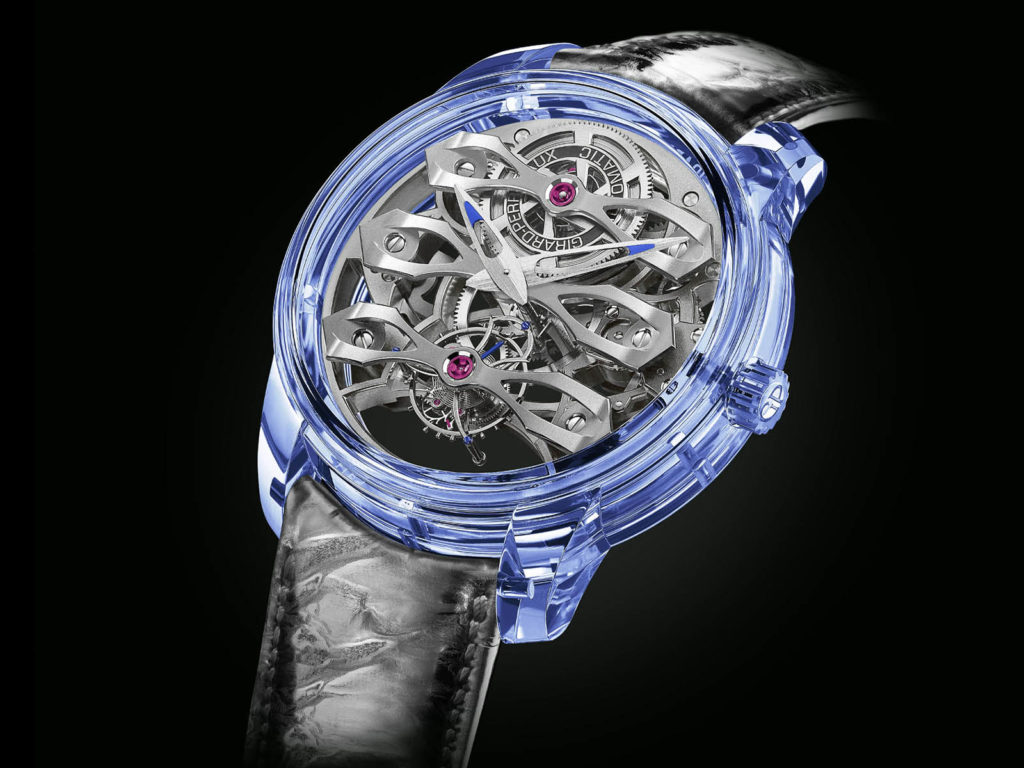 The Quasar was presented last year as a summation of everything that Girard-Perregaux could do, with a complicated movement featuring a tourbillon housed inside a case made of solid sapphire crystal. To go one up on itself the brand is presenting the Quasar Azure for 2020, can you guess what they changed?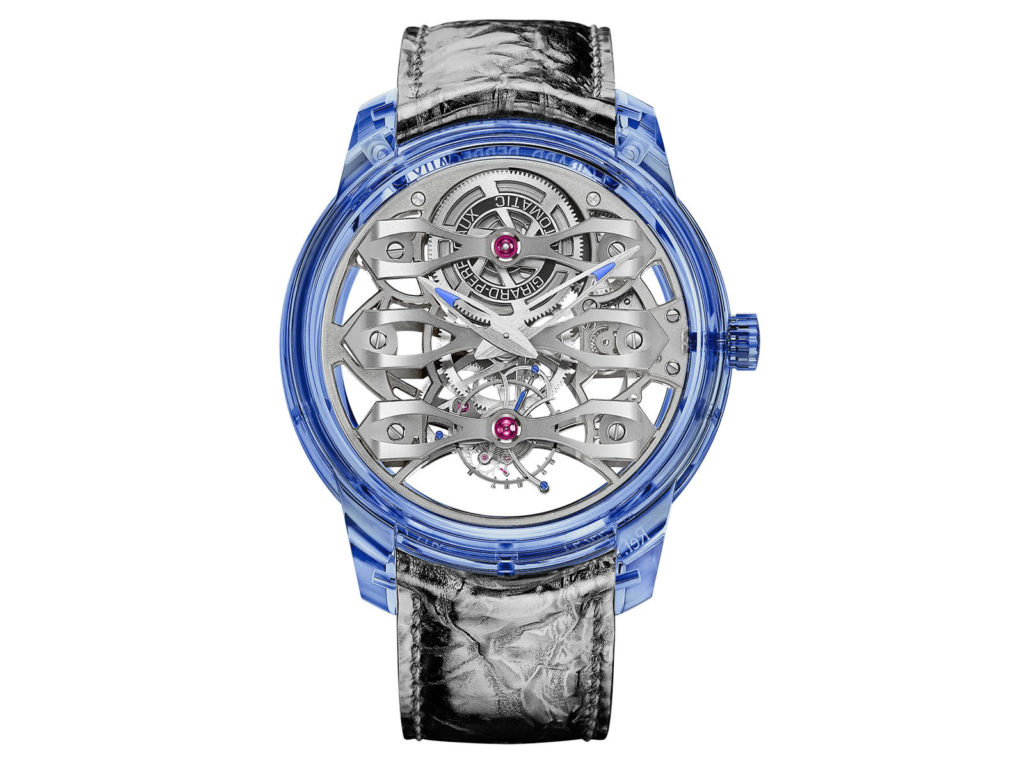 That's right; the movement now has silver bridges which have been given an extremely high-quality level of finishing featuring brushing and polishing all over the place. What stands out, though, is the suspended tourbillon which almost looks like it's not connected to anything thanks to the small number of gears driving it. Looking closely reveals that there are, in fact, wheels connecting the escapement to the hands, but the press pictures make it look like they're quite well hidden. The movement is called the calibre GP09400-1035, it has a 3Hz beat rate but a 60-hour power reserve that has to be rewound manually. It also has 27 jewels and comprises of 260 parts.
Okay, so I might have deliberately shuffled around the elephant in the room, but it is worth discussion. The case of the Quasar Azure is blue, as the name suggests, it's blue sapphire crystal. It's not just the case that's sapphire crystal, but also the caseback, case front and the crown. All of these parts have to be precision-engineered because of the unique shape of the case. It's also been given an anti-reflective treatment so that you can actually see the time and the movement's details on a sunny day.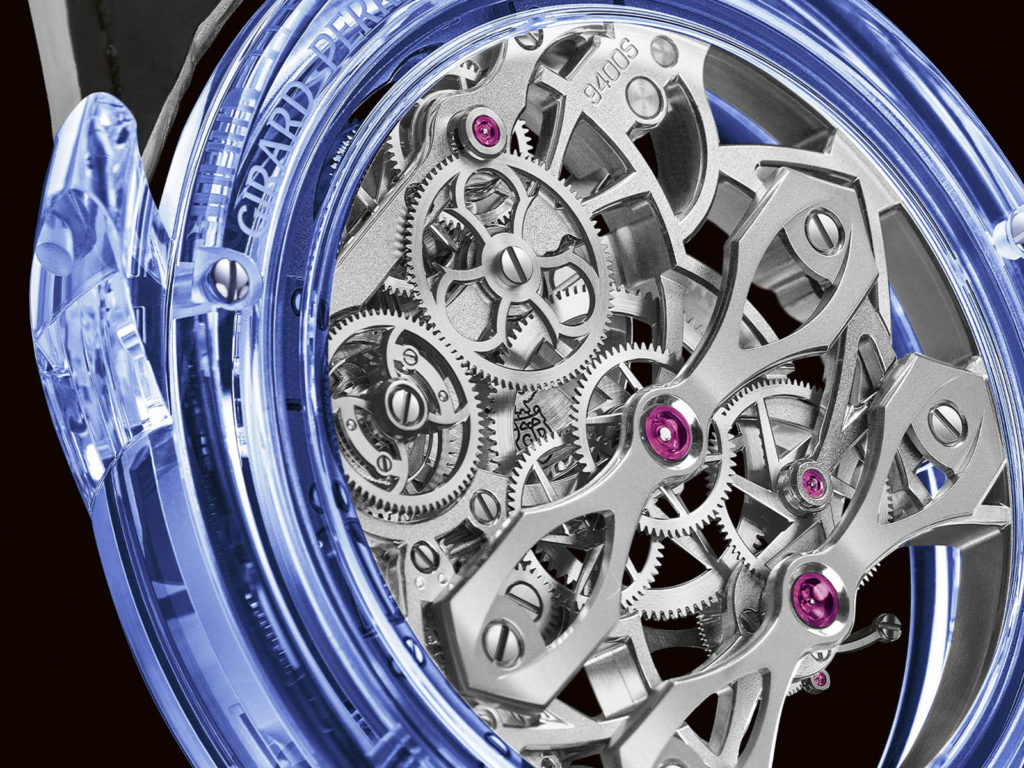 To make a sapphire crystal watch that's strong and sturdy, and then fit a movement that measures 36mm across inside it, it does mean that the case is quite large. This one measures in at 46mm x 15.25mm, so you're going to notice it. As if you wouldn't.
Because this is an extremely complicated watch made of an unusual material, it's going to be expensive. And because it's from Girard Perregaux, it needs to be able to balance the budget, so it costs a whopping CHF274,000. There's also going to be eight of them made in total. Bargain.
Visit Girard-Perregaux here.