One of the many things about history is that some parts of it are set in stone while others are left open for debate, it adds a balance that leads someone to make their own conclusion. That person may then go off and discuss their findings with someone else who might have come to a different conclusion. The invention of the flying tourbillon is dated to 1920 if you go with what Glashütte Original tells you. However, a patent for a flying tourbillon mechanism dubbed Improvements in Revolving Escapements for Watches and other Portable Timekeepers was granted in 1904 in England.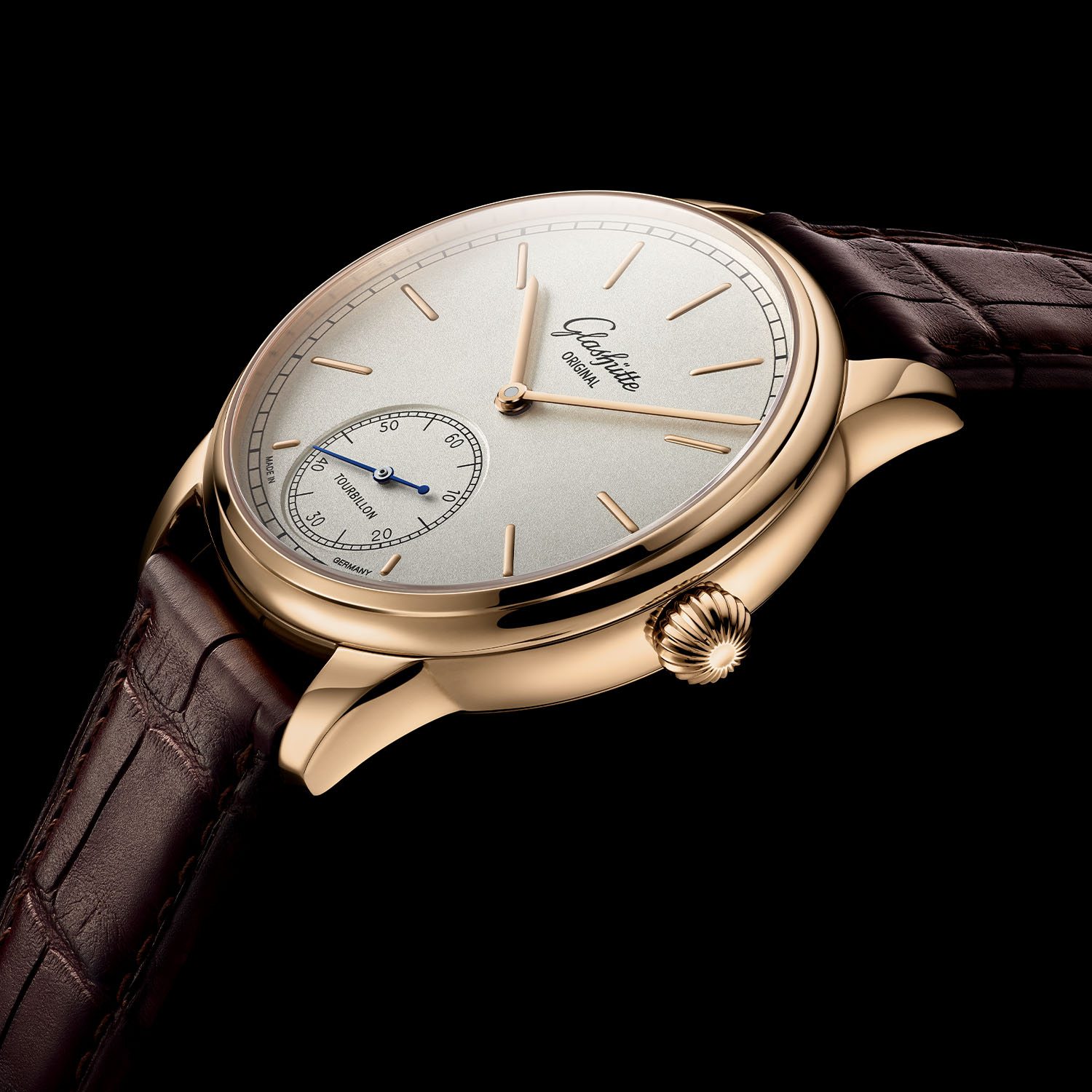 This mechanism, created by horologist Robert Benson North, suspended a tourbillon from a balance cock, the flying tourbillon we know of today supports the tourbillon from underneath without a balance bridge. You could, therefore, argue that there is a place for both, as the flying tourbillon people see today was first made by Alfred Helwig in 1920, a date that Glashütte Original is celebrating with their new watch.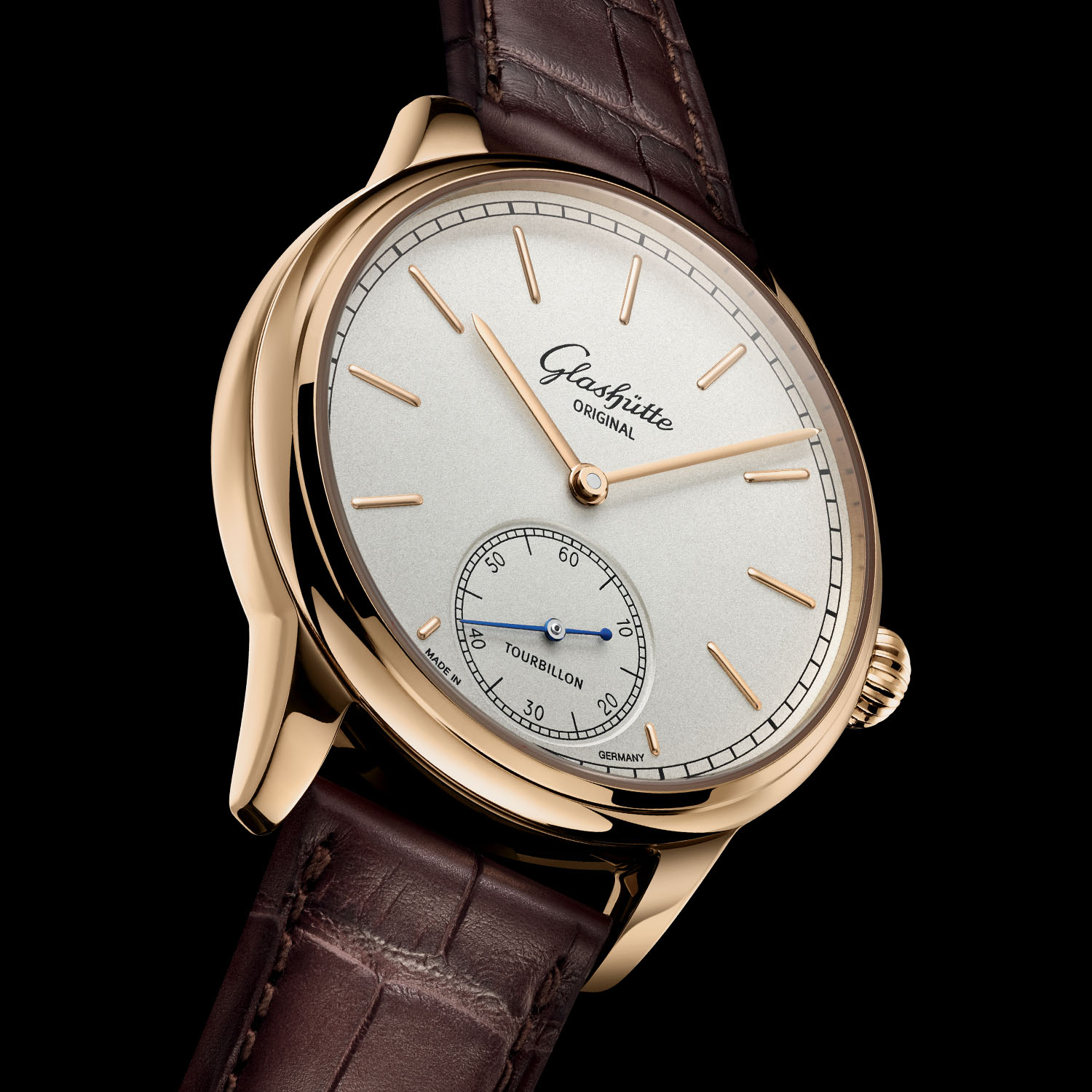 The Alfred Helwig Tourbillon 1920 Limited Edition watch has a restrained appearance that makes it stand out in the Glashütte Original lineup. There aren't many tourbillon watches on the market that leave the tourbillon off of the dial completely, but that's what Glashütte Original has done. I like the elegant 40mm x 11.6mm 18k rose gold case, it's understated just like the rest of the watch.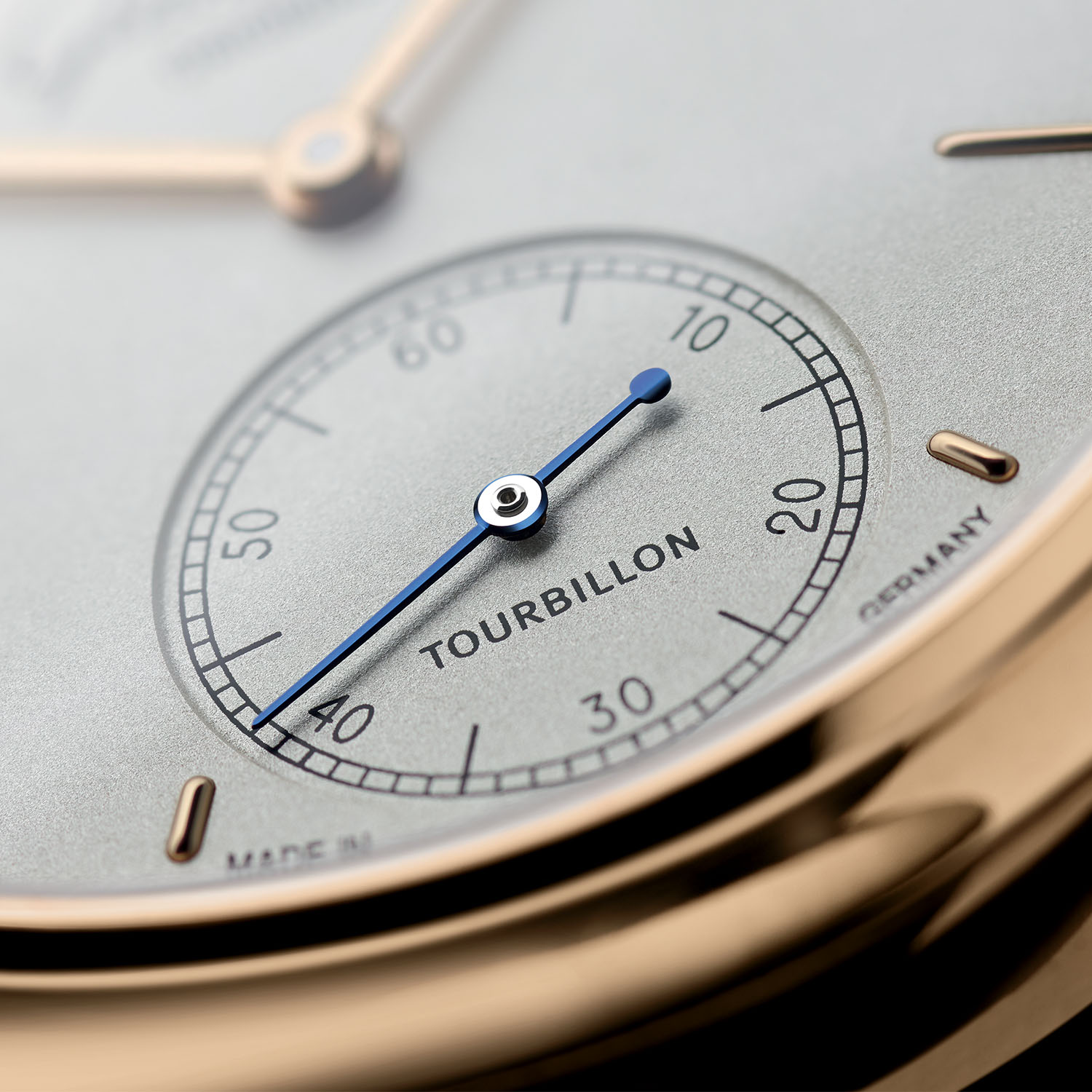 The dial of the watch is simple and elegant with a grained finish and silvery champagne colour. Simple hands and markers adorn the dial without adding any fussiness to the design. There are no indications for the date or anything else other than the hours, minutes and seconds which have been given a unique blue hand. The addition of the word 'tourbillon' on the dial lets you know that this is indeed a special piece.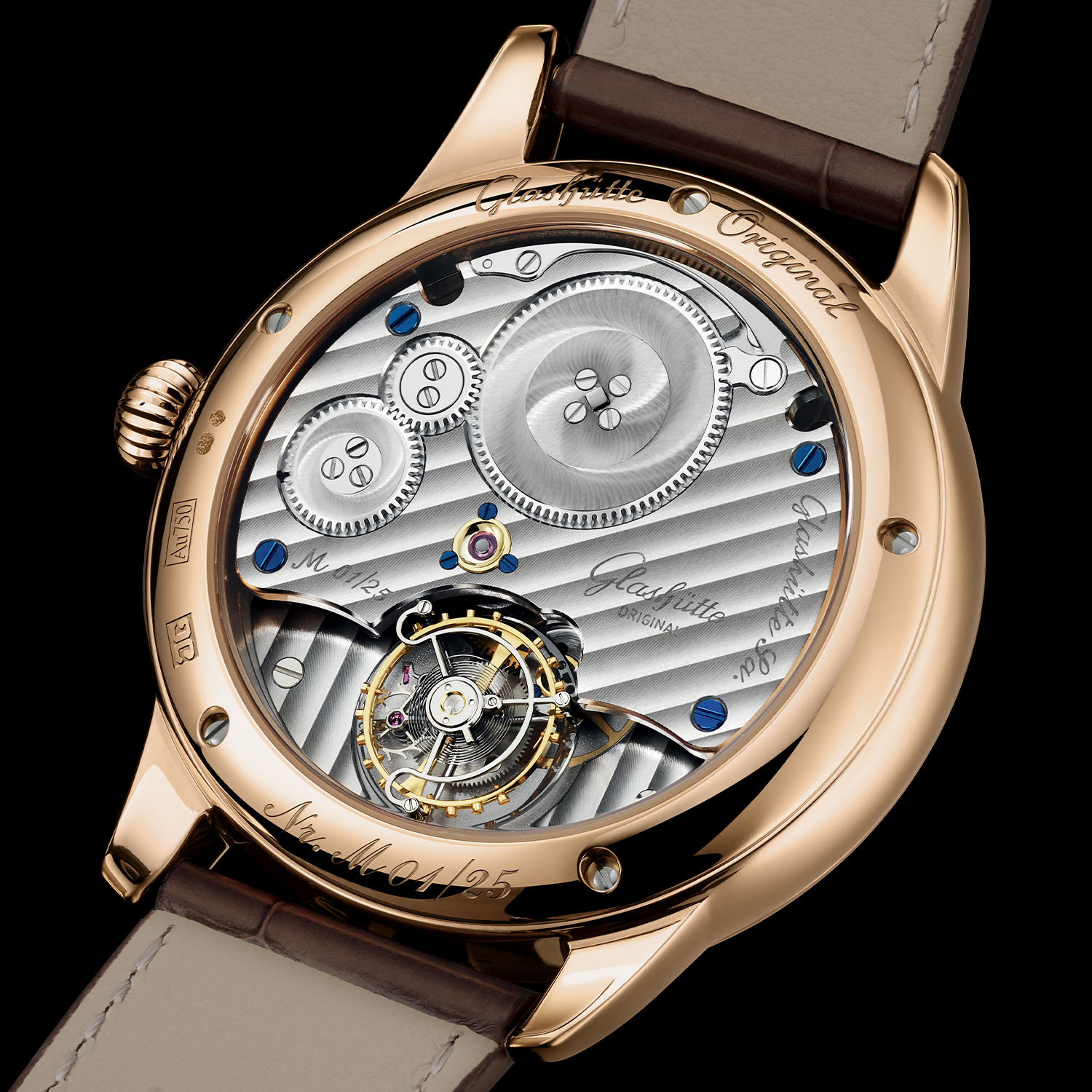 Around the back is where most of the real magic happens. The calibre 54-01 is a hand-wound movement that displays the flying tourbillon mechanism in all its glory. The majority of the movement is covered by a three-quarter plate, as is traditional with watches made in Glashütte, and the plate has received a Glashütte stripe finish. The underside of the mainspring barrel is also on display here. The movement has a power reserve of 100 hours, and the watch runs at 3Hz. There are no indications to the power reserve anywhere so you'll need to judge that yourself.
Limited to just 25 examples worldwide this watch retails at the price of €116,970 which includes VAT. Expect this to be a real rarity.
BUY YOUR GLASHÜTTE ORIGINAL HERE