Do you remember Moser's previous Vantablack watch? Following their style of having almost nothing on the dials of their watches at all, that watch had no logo or indices or, well, anything really. The only thing it did have was a moonphase and a dial made of Vantablack, which is the blackest material known to man, right after Guinness.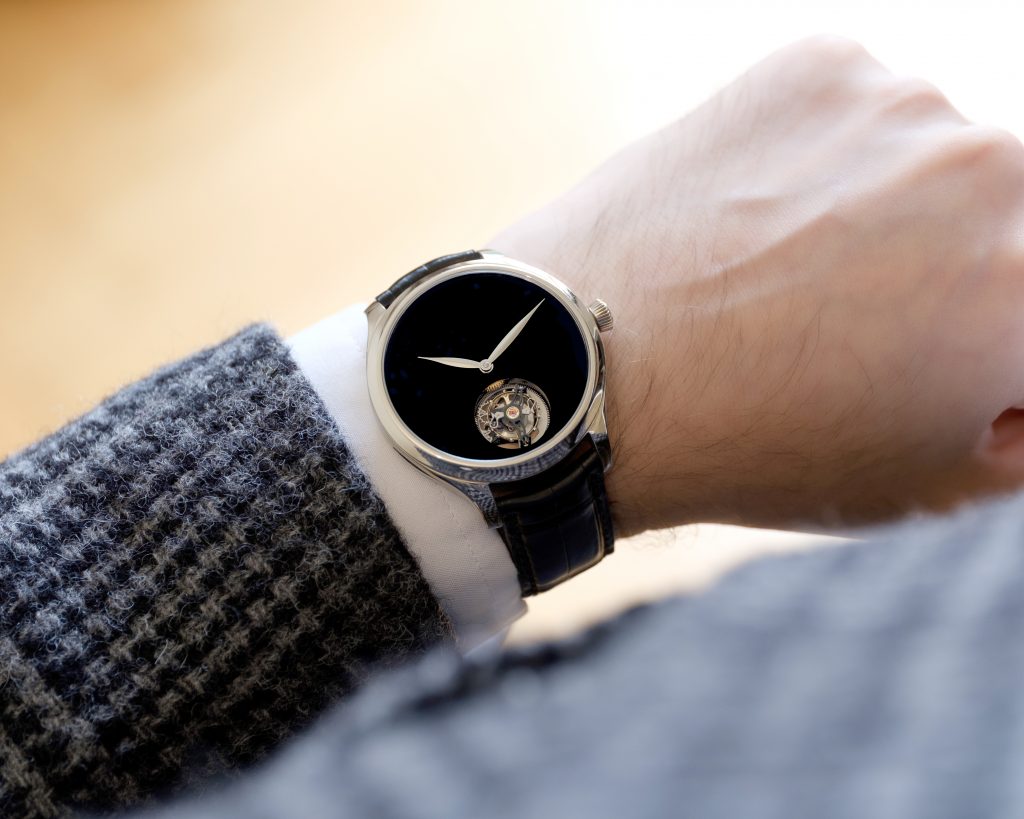 It's a weird concept to get your head around, and a good way to highlight how our eyes work. With Vantablack, 99.975% of the light that hits it is absorbed, thanks to its construction of nanotubes which are thousands of times finer than a human hair. This is why it looks odd in photos, because it does not reflect light at any angle that you see it from, so it always looks the same. There's no way to give it a sunburst polish as most watches have, that would defeat the purpose of Vantablack entirely. It makes the dial of the watch two dimensional but very pretty indeed, you can quickly lose yourself in it. It also contrasts well with the 18K white gold case, measuring in at 42mm x 11.6mm with silver leaf-shaped hands too.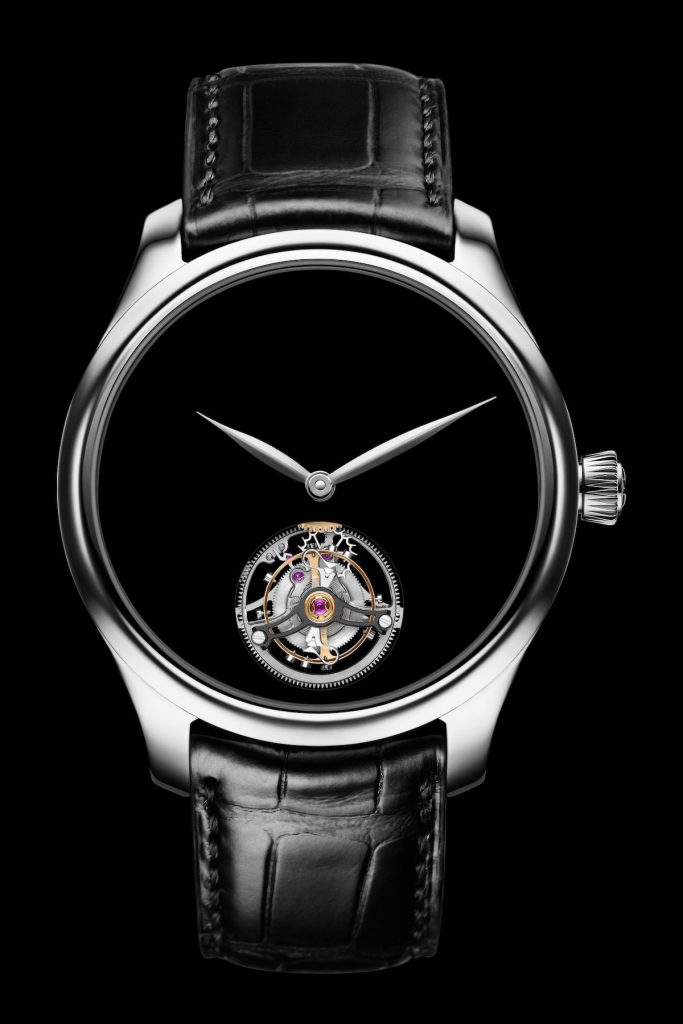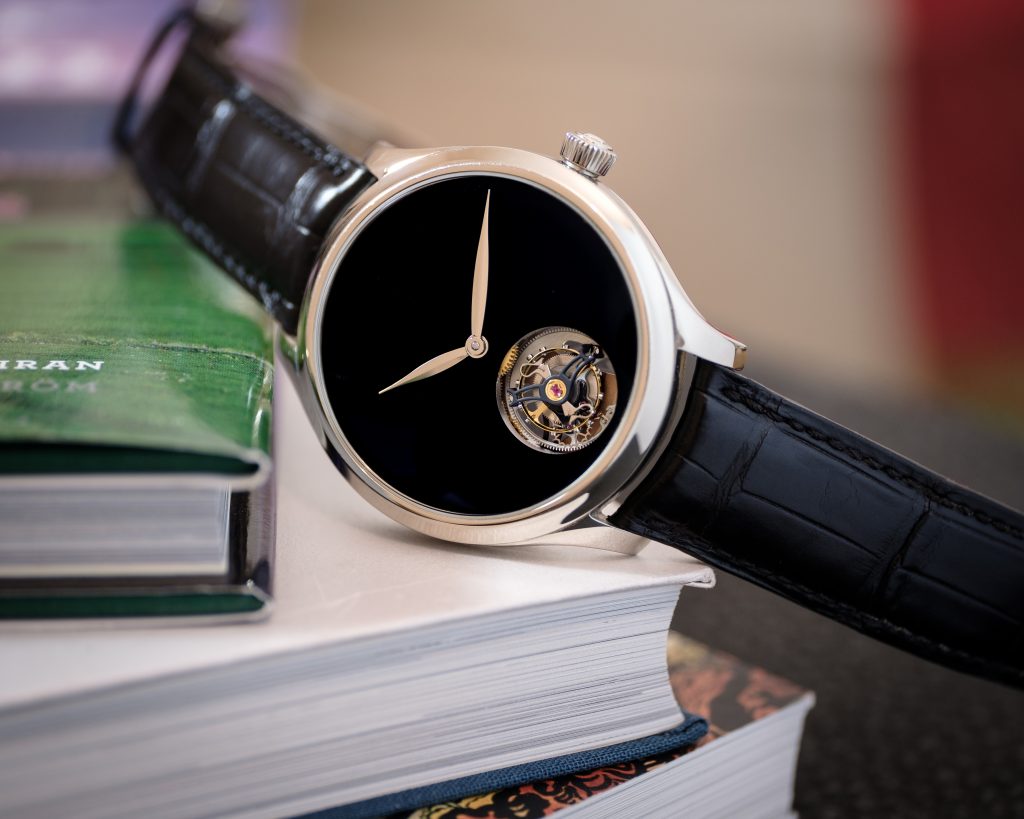 Another thing to lose yourself into is the tourbillon located at 6 O'clock. While the previous Vantablack watch had the attractive moonphase, this watch takes it to the next level. Sure, there is debate around whether the tourbillon is a complication, and we're also sure that a standard tourbillon has little to no effect on a wristwatch. We still marvel at it for being used, though, it remains incredibly complicated to build, usually comprising of around 80 tiny components. The balance wheel inside this one runs at 3Hz for a total of 72 hours, but an automatic winding rotor makes it easy to keep it going.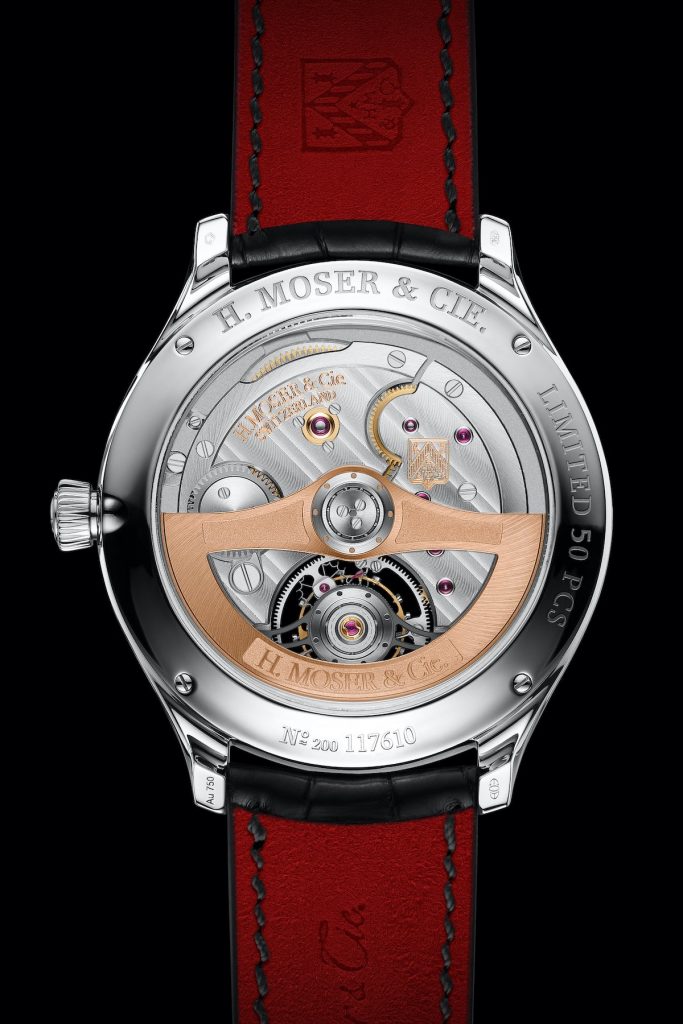 The Moser's tourbillon adds another degree of complexity, as it is a flying tourbillon. This means that there isn't a bridge across the top to support it, it's only being held in place by the mount at the back of the tourbillon which also supplies the power. To aid this bearing's longevity and increase the power reserve of the watch the tourbillon cage, cage wheel, balance bridge and escapement bridge are all crafted from aluminium, though the balance wheel and hairspring are not made from futuristic materials such as these. It also serves as a little reminder that you probably have other things to be doing instead of losing yourself in the Vantablack dial.
The cost of one of these is $75,000 and there will be just 50 made in total.
Visit H. Moser & Cie here.