Back in January H. Moser & Cie. launched its first-ever integrated bracelet watch made of stainless steel. Featuring a high-tech chronograph movement co-developed with Agenhor, it first left folks like me sitting on the fence. Then, as time wore on, we got used to it and started to enjoy the fine details of the piece. The watch indeed had a lot going for it, but it was rather pricey at $39,900. So, Moser decided they'd strip out the complexity of the chronograph and add a green dial to the watch they were left with, and at $21,900 it's a relative bargain.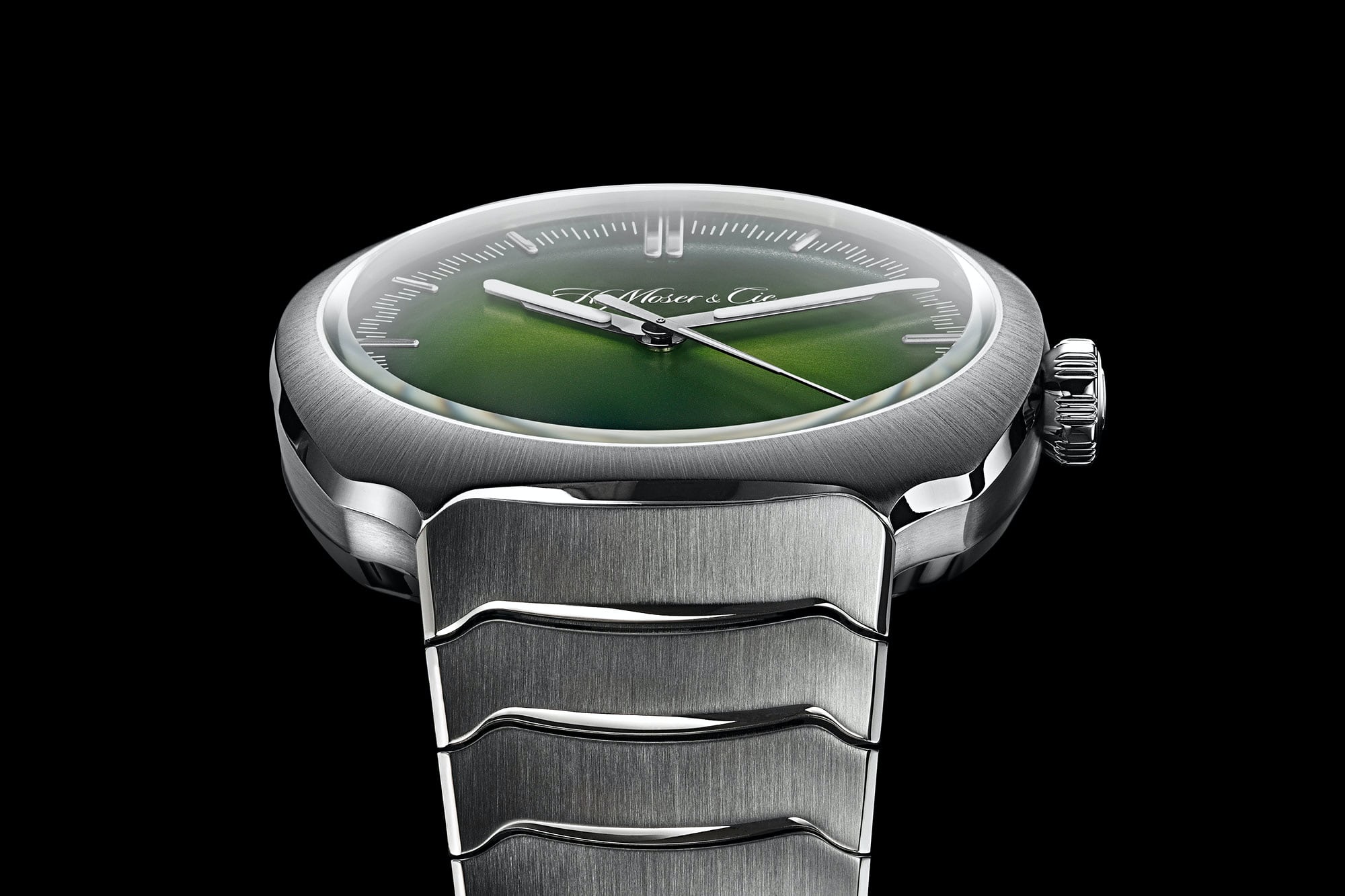 Because there's less going on inside the new H. Moser & Cie. Streamliner Centre Seconds, the case can be smaller, this one measures in at 40mm x 11.8mm which is a comfortable size for most adults. It's not so big that it upsets the vintage watch fans, but it's not too small for the larger individuals either, and the dial and case have proportioned well so it'll look great regardless of where it is. The case is also water-resistant to 100m, which makes this a great everyday companion. The bracelet hasn't really changed either, and it's still got that brushed/polished finish with the wavy centrelines through it that are supposedly influenced by high-speed trains from the 1930s.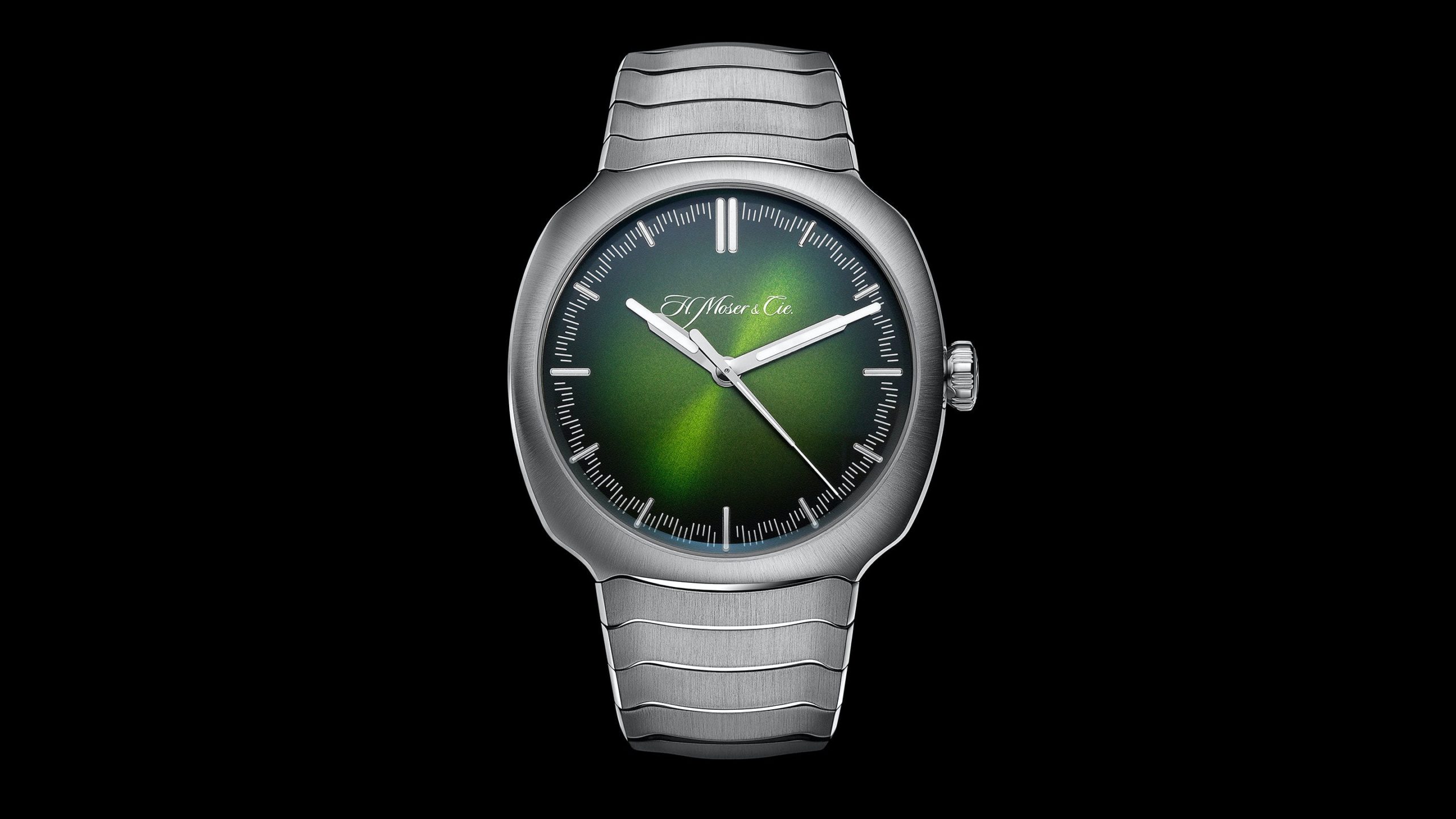 The main selling point of this new Streamliner is the green fumé dial in a colour which Moser calls 'Matrix Green'. In classic Moser tradition, it's quite bright and vibrant around the centre of the dial and then slowly dissipates into a grey-black colour to give the dial more personality. That colour gradient is the thing the word fumé refers to, as it translates to smoked, the more you know!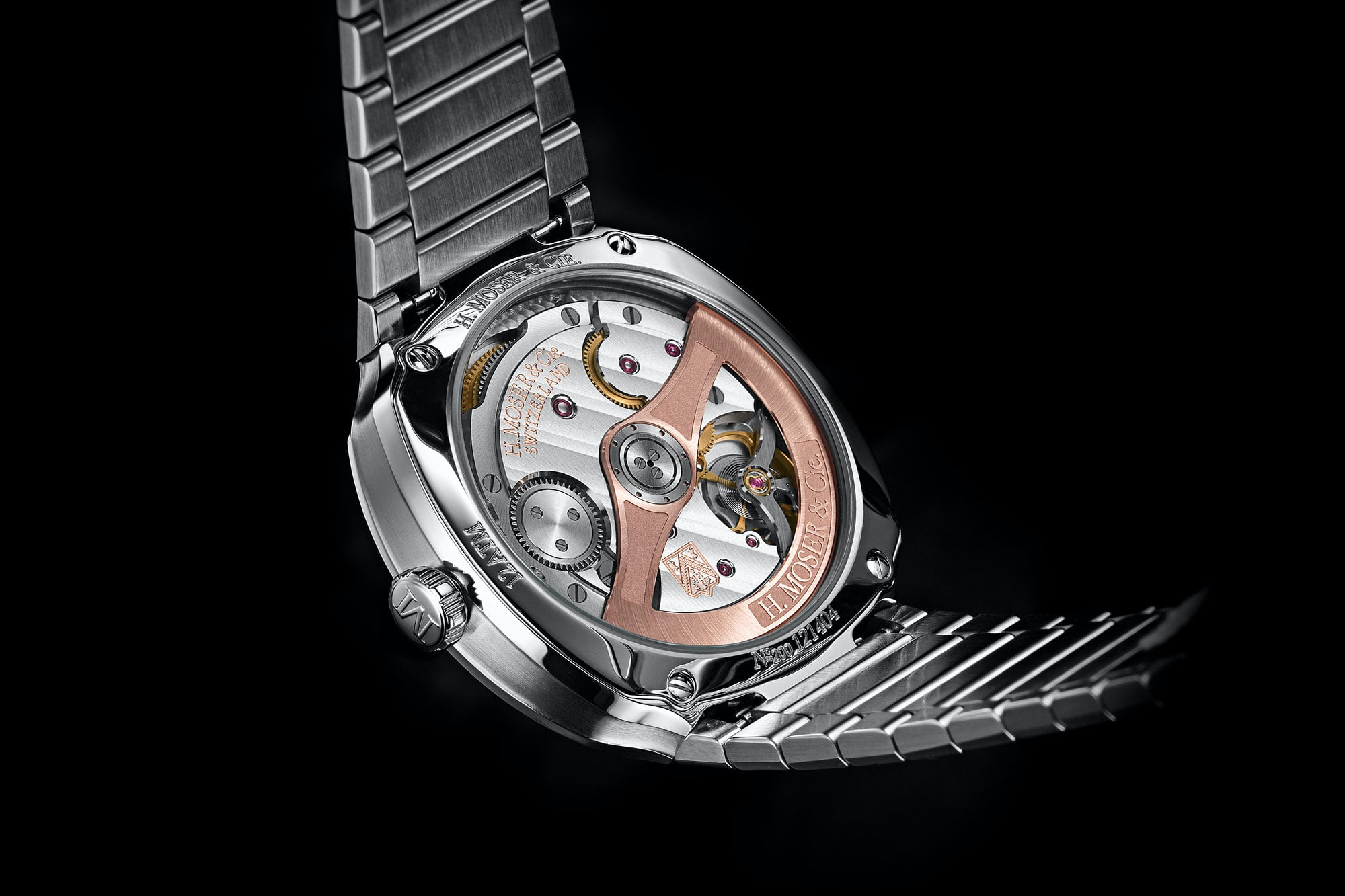 Inside the watch is the automatic calibre HMC 200. It has an oscillation rate of 3Hz and a hearty power reserve of 72 hours. It's also been given a high level of finishing as you'd expect from a watchmaker like H. Moser & Cie. The gold rotor has a hollow centre so you can see more of the movement as well, you're paying for it after all.