Hamilton watches are a combination of American spirit and Swiss precision. The brand comes with 120 year long history and is very well known for producing some very unusual shaped watches. Hamilton is known as the movie brand as many of their watches have appears in films, including Oceans Eleven and Men in Black. Due to the brands popularity in cinema it even travelled out to Europe and internationally even appearing in the Chinese version of 'What Women Want'.
One very famous actor/musician known to love watches was the King of Rock n Roll, Elvis Presely. He was first given a Ventura Hamilton watch to wear in the film 'Blue Hawaii'. This was back in 1961 and Elvis continued to wear the piece off set because he liked it so much.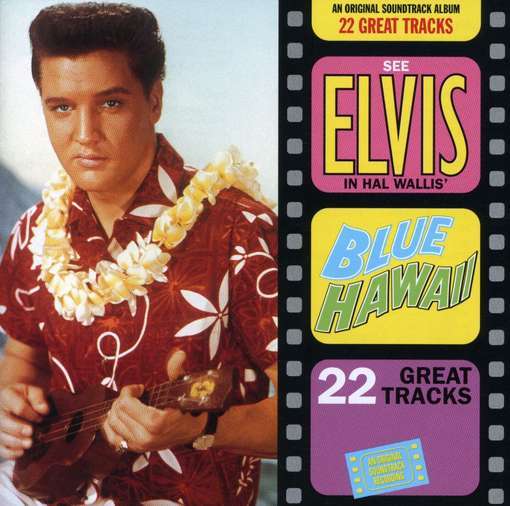 In the 21st century Hamilton decided to create a replica of the Ventura Evlis Presely used to wear. This Elvis addition is one very special limited edition, first because it is a Hamilton and second because it is linked to the King of Rock n Roll, Elvis Presely.
The front of the watch is a vision of uniqueness with a futuristic aspect.  The shield shape adds so much character to the piece with an integration of an angular crown. You can clearly see the pointed tip of the crown angling towards the 3 o'clock mark. A hint of fiery red lies between the 12 o'clock and 3 o'clock zone, this colour appears again on the tip of the seconds hand.
It boasts an open back dial which shows the clear automatic movement, clearly marked with Hamilton. The black rubber strap with pin and buckle fastening makes it comfortable to wear and east to put on.  You can see the clear shield shape design from this view as well, with the glass marked Limited Edition.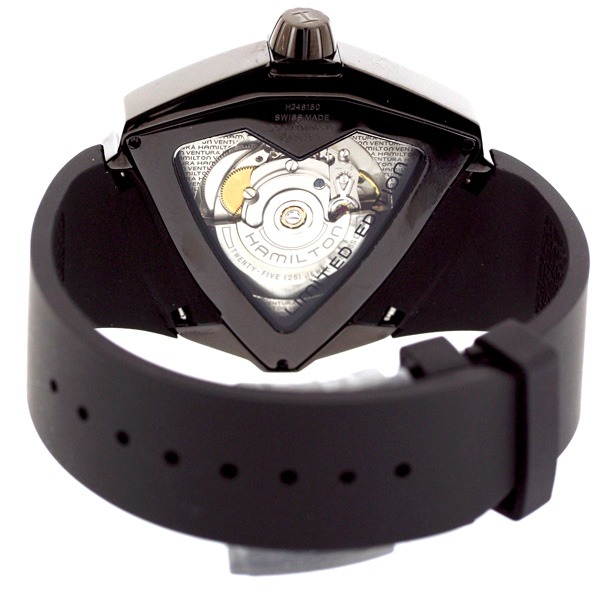 The feature that really drew me to write about this particular piece was the shape of the dial. This is one very unique designed and all in the name of the legend that is Elvis. This is a brand which has done so well in gaining spots in a lot of movies, and I believe there are many more on screen appearances to come.