Hermés has been relatively quiet on the watch front this year, at least in comparison to nearly every other manufacturer which has been churning out new models on a near-weekly basis. That's probably because they've been focusing on their non-horological products (they are most well-known for making handbags, after all). But, just because they're known for creating luxurious leather accessories, it doesn't mean they've entirely forgotten that they're a watchmaker. Here to remind us of that fact is their newest watch, the Arceau Grande Lune.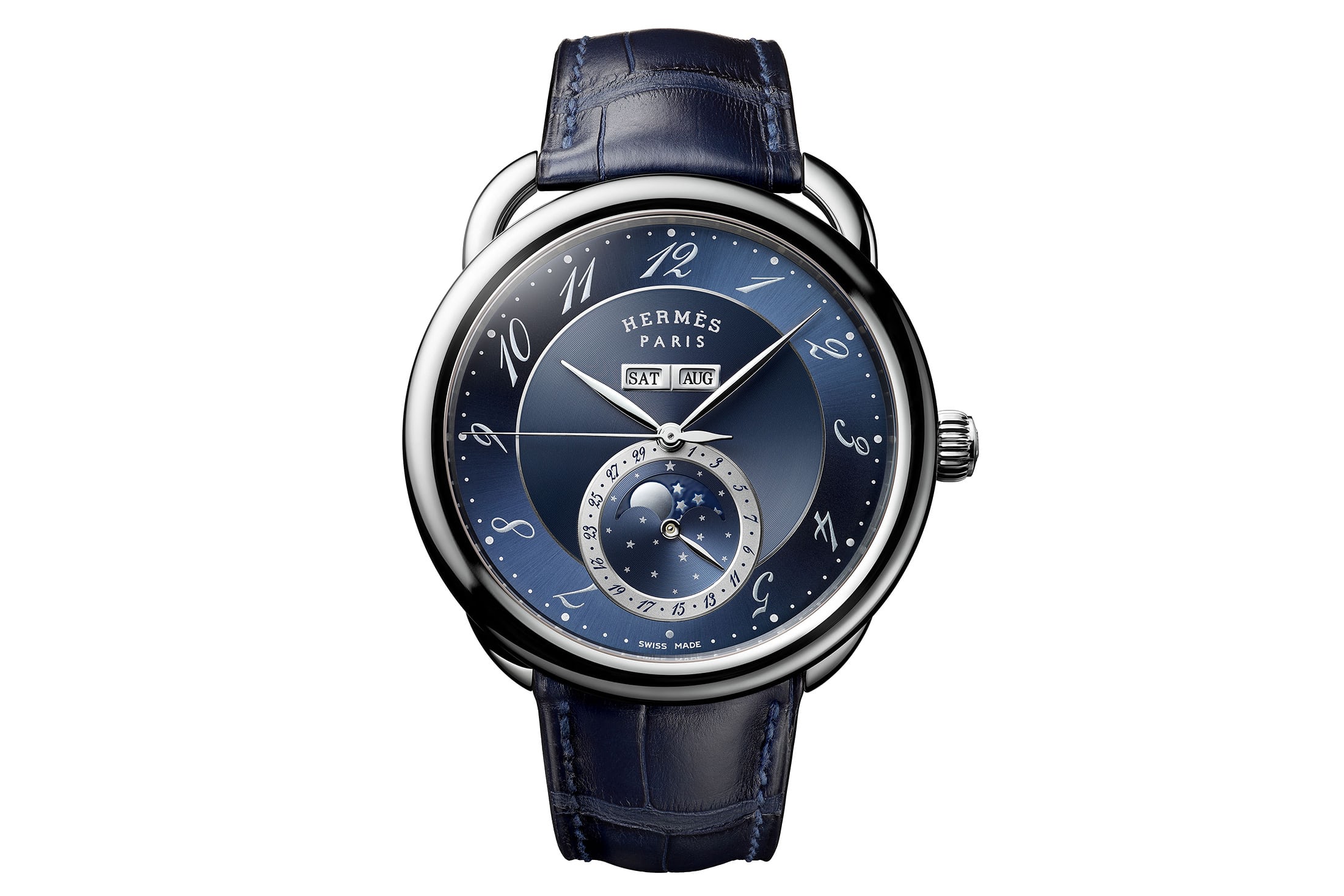 The Arceau line goes all the way back to the 1970s, as most modern watch designs seem to do these days. The imbalanced design, said to be inspired by various fasteners used in equine sports, has been a staple of Hermés' watch collection and the basis for a wide array of sports watches. The new Grande Lune is one of the larger watches in the Arceau line, coming in with a case diameter of 43mm.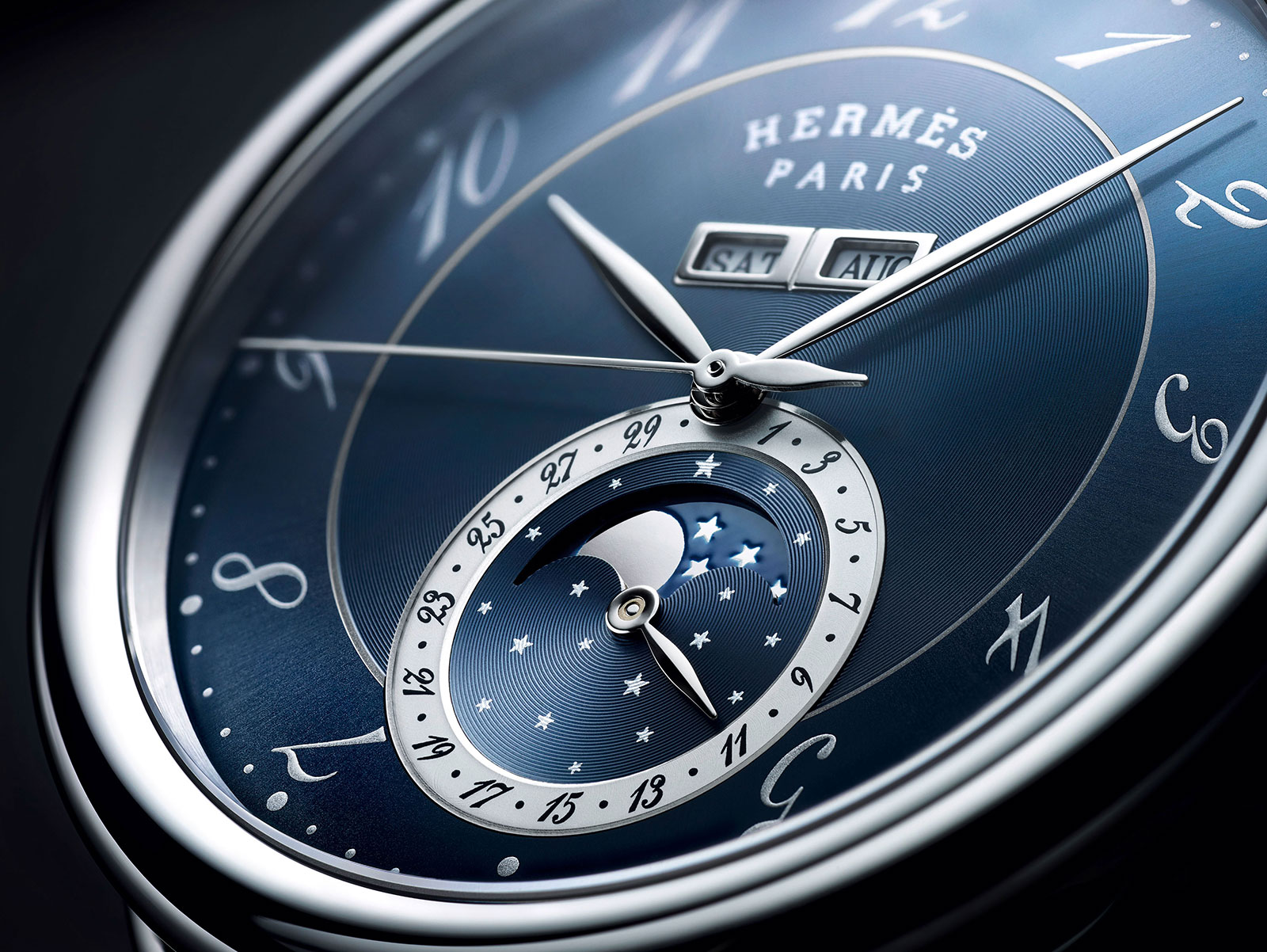 The dial of the watch is a dark blue colour with contrasting silver accents. The italic numbers that feature on nearly all of Hermés' watches are present here, along with some elegantly thin leaf hands. There's a moonphase at 6 O'clock, around which sits a date display. This works in tandem with two cutouts below the Hermés logo to give you a complete calendar display showing the day, date, month and moonphase.
Hermés hasn't spoken about the movement in the watch much, other than to tell us it's not made in-house. I can confirm via Watches by SJX that the movement is an ETA 2892 with a module for the calendar added. I find that a little annoying given Hermés' use of Vaucher movements for its Arceau line in the past. But, then again, this is the 'base model' of the range, if there can be such a thing. It's still good for 42-hours of power reserve and has a 4Hz beat rate with automatic winding. It also undoubtedly keeps the price of the watch down too.
The retail cost of one of these Hermés watches is a respectable $6100. I think the price is too high and the day/month windows on the dial are not large enough to be of any real use at a glance. Apart from those, I think this Arceau Grande Lune looks good, and I'm not usually a fan of the Arceau line.
Visit Hermès here.