HYT is a brand that broke conventional watchmaking conventions in watch mechanics by reinventing the entire notion of a mechanical watch movement with the use of fluids within the watch movement itself, dubbed "hydro-mechanical horologists." That was a very unique concept, given that most watch users want to keep their watch away from water, rather than the other way around unless it's a diving watch. This inventive use of fluids to indicate time became an HYT mainstay until it was announced less than a year ago that HYT watches were going out of business.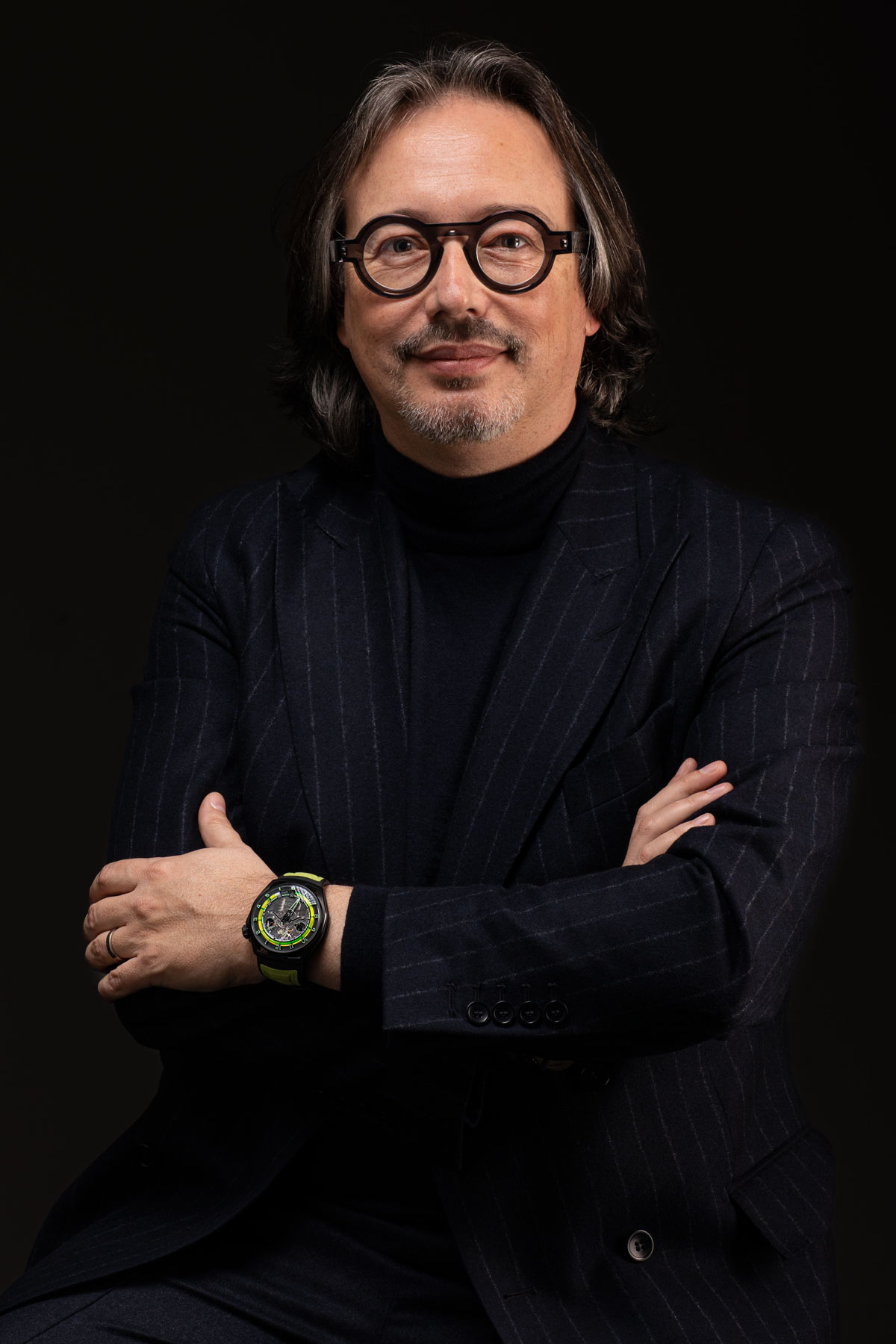 Davide Cerrato, HYT CEO & Creative Director
Enter 2022, with the new owners of the brand, namely "Swiss Kairos Technology Limited", HYT returns with a bang in the form of Hastroid Green Nebula. Designed in the style of a spacecraft, it's big, colorful and daring. The watch still employs the ingenious use of fluids in the movement, however, this time around the term printed on the dial reads "Meca-Fluidic Technology". The case profile has changed quite a bit from its predecessor, it's not hard to determine the overall aesthetics and the visual message that HYT is conveying in the Hastroid Green Nebula, it's clear that the watch took design inspirations from science-fiction and space. With an open-worked construction, the size of the watch can easily remind a person of a spaceship, it's 48mm in diameter, a thickness of 17.2mm, and a length of 52.3mm. Constructed in black-coated titanium with segments of carbon fiber, it should help keep the weight manageable on the wrist.
The openwork dial has a domed sapphire crystal allowing the user to see the textured structure with a more refined design. Both the mechanical section on the top and the fluidic section below can be observed thanks to the hollowed-out mainplate covered by a sapphire plate. The lime green luminescent hour indications contrast sharply with the watch's black theme.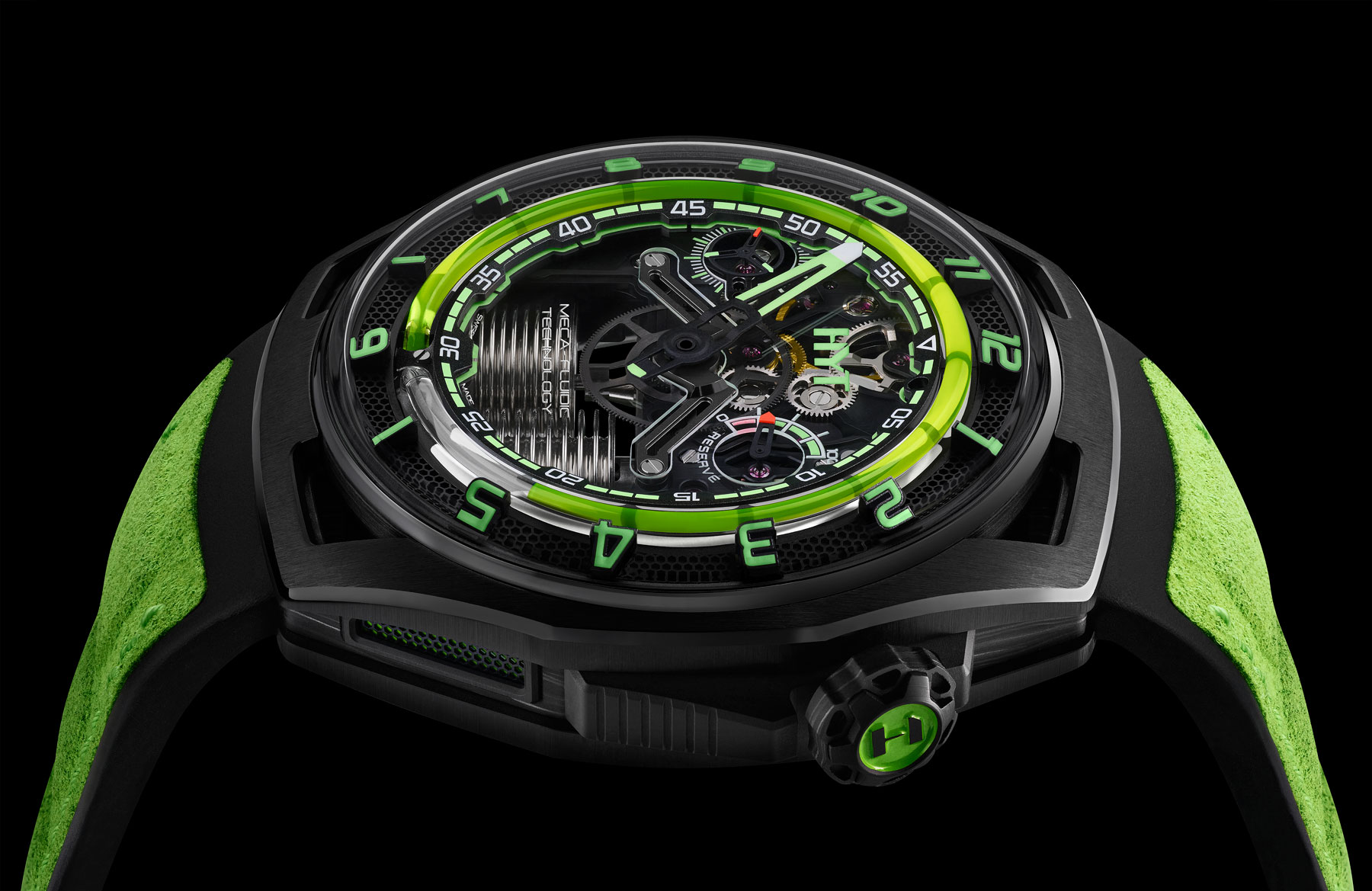 Perhaps the most interesting part of the watch is the movement inside. HYT 501-CM is a dual-module movement interconnected by the use of a component. The mechanical engine rests on the top which has a frequency of 4Hz and 72 hours power reserve. The fluidic module rests at the bottom and it's interconnected with the top module with a lever.
HYT Hastroid Green Nebula Limited Edition comes with a rubber strap in a similar green color which completes the design of the watch. While additional models will be constructed in combinations of other materials, for the time being, HYT has only released this Green Nebula version in 27 pieces of this first run. It's priced at CHF70,000, and available at retailers or directly from HYT.
Visit HYT here.