Back in 2020, we saw Ulysse Nardin unveil the Blast range of watches, a set of timepieces with the brand's classical watchmaking technique that also combined in the unique modern design features that we see in watches like the Freak collection. The watches were aggressively styled, thoroughly masculine and very charming in their own way. To mark the beginning of the new lunar year on the first of February, Ulysse Nardin adds the most charming feature it could to the Blast: it added the moon.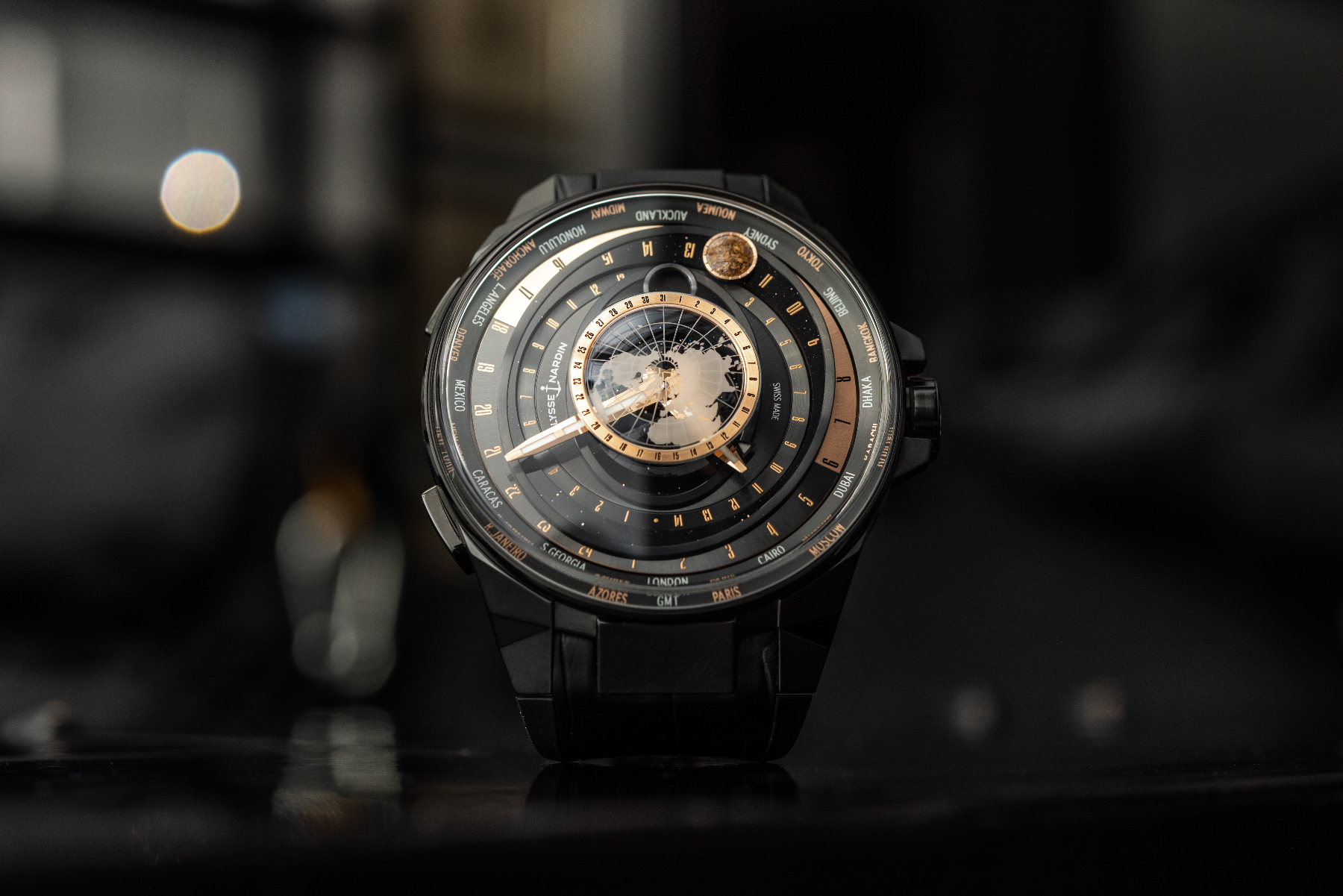 Let's face it. The moonphase is not a particularly useful feature for the majority of us, who neither need it to navigate nor know when they're about to turn into a werewolf (or other were-animal for the inclusive-minded readers). And yet, we love watches with a moonphase on. Whether a simple disk or a three-dimensional art piece, it's a fascinating thing to put on a watch.
Back in 2009, master watchmaker Dr. Ludwig Oechslin finished his project watch, the Moonstruck. The genius of his watch was that it displayed the passage of the moon around the earth, as well as the apparent position of the sun (remembering, of course, that the sun is stationary and we orbit it hence the use of "apparent"). Finally, if you know a little bit about astronomy, you'll know that the position of these two heavenly bodies affects the tides we get. Dr. Oechslin knew this as well, and integrated a tidal display into his watch.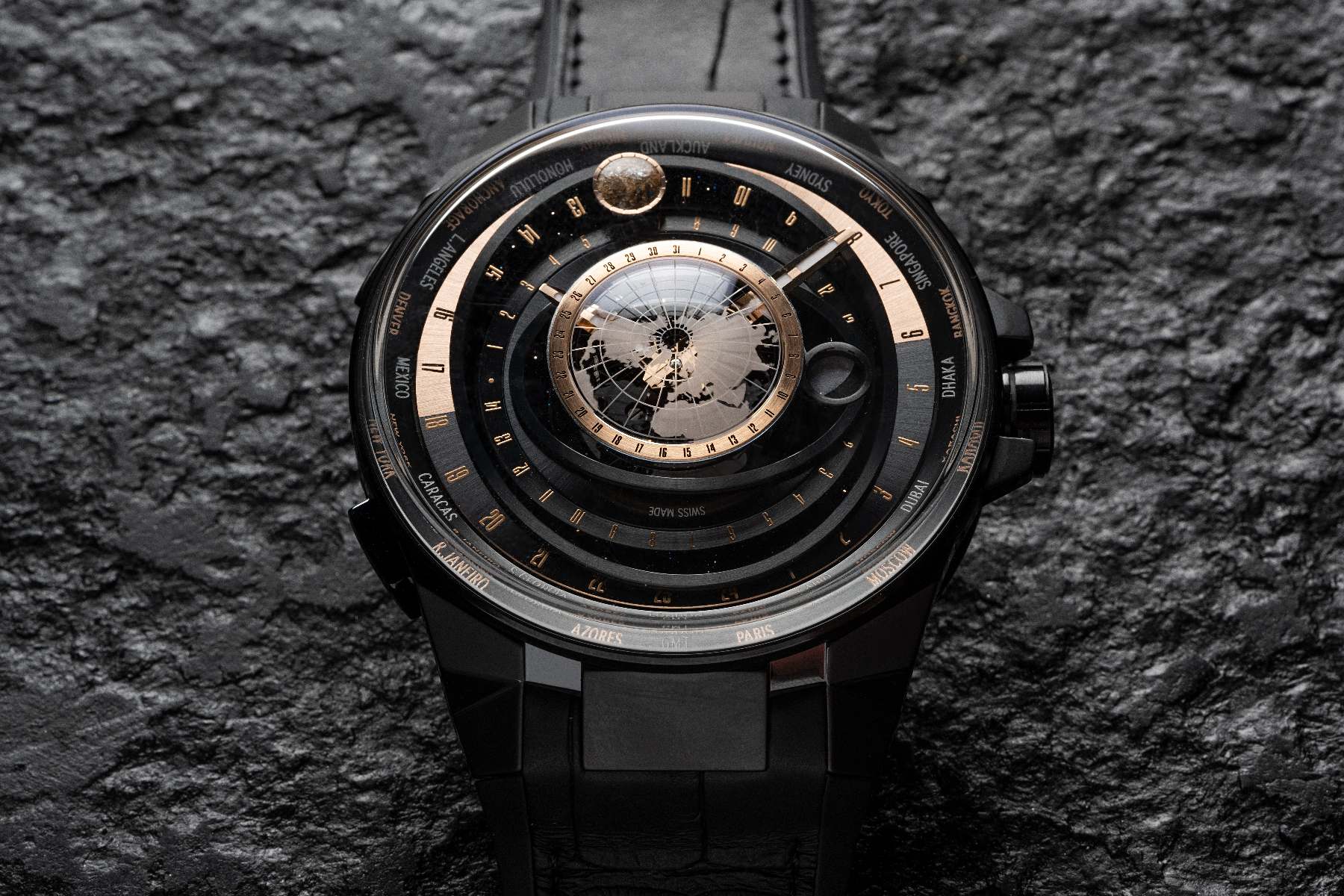 There have been a few Moonstruck watches over the years, and now, for 2022, the Moonstruck is back in the Blast case. That means it's a beefy 45mm in diameter, but the case is made of black ceramic and black DLC-coated titanium with a highly geometrical look. It adds some futurism to this most romantic of complications.
Also adding to that are the elliptical paths which the two disks representing the moon and the sun follow. The moon is, obviously, the closer of the two or we'd all have burned to a crisp by now. This represents the tracks of these objects in the sky, rather than their actual position (you'd need an orrery for that or the Poetic Midnight watch from Van Cleef & Arpels). Oh, and it's also a world timer, just for good measure.
Powering all this is the in-house UN-106 calibre, with a silicone escapement running at 4Hz and a 50-hour power reserve. It's got all the things you'd need from a modern movement. There are even pushers to control the world time quickly as well. Ulysse Nardin is keeping quiet about the limitation of this range, but we do know they cost CHF75,000/$79,100 a piece.
Visit Ulysse Nardin here.