While Watches & Wonders may be over for another year, we made the most of our time there to ensure we have plenty of material for you. If you read our impression article on IWC's new handsome but pricey Ingenieur, you might have picked up on the hint I dropped that we had an interview with the head of IWC's design. Well, it wasn't a hint, really, I name-dropped, but it's a good reminder and a chance for you to prime yourself by checking out that article first.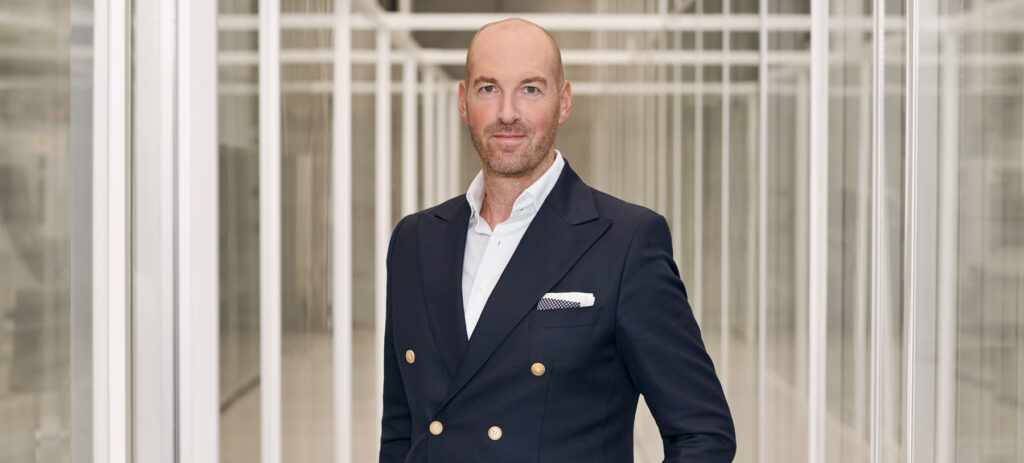 So, yes, during the busy week at Watches & Wonders, I got a chance to ask some questions to Christian Knoop, IWC's Chief Design Officer. While I made a point to ask questions relating to the watch, I think it's just as interesting to talk about other interests that might give us insight into the thoughts and processes that went into the design of a watch, especially one that's as important as the Ingenieur. For example, industrial design is very important at IWC, and, well, I'll let Mr Knoop tell you more about that.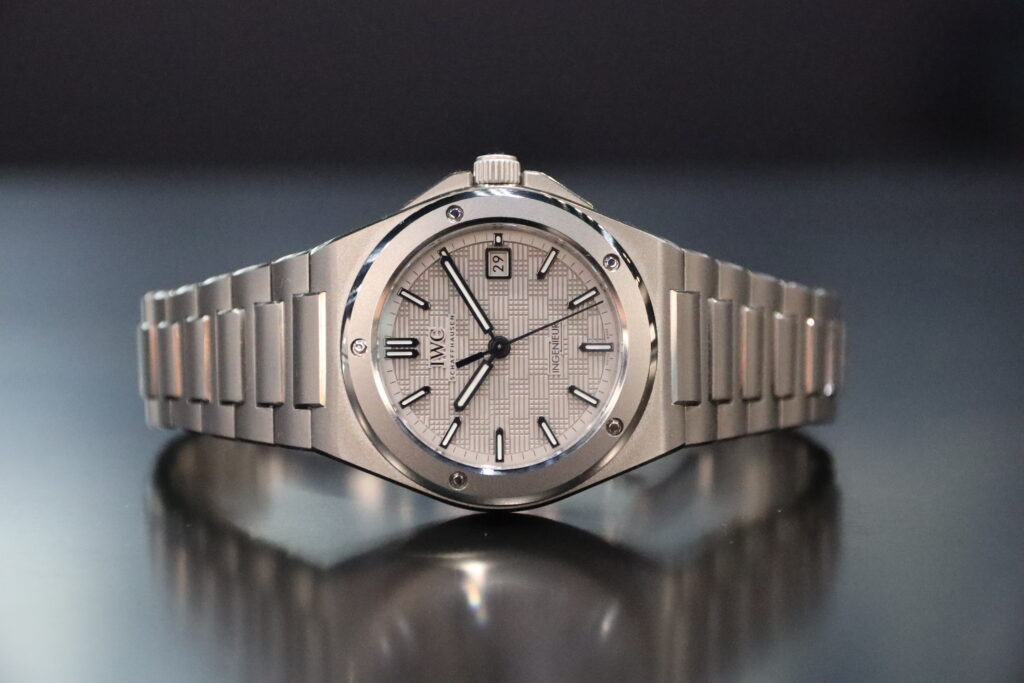 What drew you to watches in general?
That's an interesting question because I was always wearing a wristwatch since I received my first watch at the age of six, and I don't remember a single day where I left the house without a watch on. Then, I got into industrial design, that's more similar to what you see around the booth with cars and furniture from the seventies. Dieter Rams was a particular hero from my childhood, but I didn't look at watches when I started designing.
After working in design for a couple of years, watches were definitely one of the products that were interesting to observe with their transcendent styles, details, finishing and design history. There are some amazing examples of that.
I really entered the world of watches as a profession here (at IWC) fifteen years ago.
Do you still keep your eye on what people are doing in the industrial design world?
Yeah, many of my friends from student times and former colleagues are still working in the industrial design world. Sometimes our paths cross when we work on special projects that need some help, but the world of watch design is pretty separated from what exists out there in the rest of the design world. We have a product that lasts for generations, and so, therefore, we have a very different attitude to aesthetics, durability, longevity and emotions. We also have a product that nobody needs, everyone can read the time for free on their mobile phones, although people still spend thousands on luxury watches. Watches (and their design) are very much driven by emotion. Moreso than a chair, window blinds or cars even, those all have functional reasons to be purchased.
The emotional power (of watches) is unique and fascinating at the same time, it's something that I discovered when I entered this industry. When talking to people about watches and learning about them, it's fascinating to see how much these products mean to people, and it motivates me when I see how emotionally touching and relevant they are to people.
When you got into watches with your industrial design background, was IWC the watch company you initially aimed for?
Yeah, this was an interesting journey as I was approached by them, I was happy to work with them, but I could have worked with any brand. It needed to be a brand that fits my personal standing when it comes to aesthetics and design, so I was very happy and relieved when I saw that IWC was a brand that stood for the same design and aesthetic values that I did.
Where do you think IWC design will go in the future?
When you observe the launches of the last three years, we've been more focused on the brand with less focus on partnerships with celebrities, cars, sponsorships and so forth. What makes our products unique is defined watches with differences between their appearances and visual expressions that fit an engineering brand like IWC. We're not artisans who paint their dials like the other great brands around (the show), we love engraving our casebacks, but our no-frills design is what we're known for most. It's a part of our design culture as well, we combine engineering and watchmaking.
I agree, when I look at IWC watches they don't look basic, they are like you say, they are not frilly but functional and I expect that's the reason why most people like them
Yes, there are a couple of things in our history that draw us in that direction. We were founded by an American in the 19th century, he came to Switzerland with a mission to combine industrial watchmaking from the US with Swiss craftsmanship. This led to very accurate, very robust watches that have a strong reputation. IWC's reputation in the military for its instrument watches produced aesthetic expressions that focus on durability and functionality. This paved the way for the current brand.
Going back to what you said about what you'd been working on in the last few years, it seems that you've mostly gone back to models you made previously and improved them. Do you find yourself interested in modern designs, or do you lean towards historical themes?
We have a wide portfolio with five key collections which are deeply embedded in the past of the brand. We believe we're also well set for the future and that we can evolve these collections with ease. We can bridge from our historical designs but still add contemporary designs to the collection that match the spirit buyers come to expect. For example, our ceramic Top Gun is still based on the design essence that was formulated in the 1940s, and the Ingenieur we're launching is a modern watch in its execution and materials but it still carries the design spirit that was established by Gerald Genta in 1976.
What do you think the biggest challenge will be for IWC design over the next ten years?
We just sat down in Schaffhausen and put together a ten-year plan for our product pipeline where we plan how many ideas and initiatives we could have, so we won't be running dry on ideas over the next decade. As designers and engineers, we always find things to improve, and we always push ourselves to the next level. To launch such a small collection like the four pieces of the (new) Ingenieur is rewarding and exciting as it sets the foundation for the Ingenieur of the 21st century. There are plenty of ideas for where we want to take this line in the future if this resonates with our customers.
I think it's resonating well looking at everyone here today.
Agreed!
Is there a particular IWC model that's your favourite?
Many colleagues ask me, and my typical answer is that it's always the watch that will come out in two years. For me as a designer, I don't look back. What keeps me going is bringing the watch for the next collection. I'm proud of what we've done here (with the Ingenieur), and I'm grateful for the passion of the entire team that has made this happen. If you ask for my personal favourite, I usually don't think too much about it. The titanium Ingenieur is something I pushed for and it's very close to my heart.
I was here last night at the content creation event, it was great fun. I had a look around (the booth) and I noticed that the descriptions for some of the equipment that you use to make the watches says that the engineering team (at IWC) modifies some of the equipment that's used. Does IWC do that a lot and does it make its own equipment?
Yeah, this is something that happens outside of the design team, as it's purely the engineering team, laboratory team and testing team that work on the technical designs (of our watches) rather than the aesthetic design. But what's fascinating is the challenges that those guys face. Every product is designed to last generations, so how do you test a product that's meant to last for fifty years or more? You could test it for fifty years, but it would never come to market. Finding routes around that and shortening the testing time while still giving you useful communication of the watch's durability is essential.
The test lab simulates 20 or 30 years of wear in two to three weeks by putting extra stress on materials, simulating corrosion using really harmful fluids and so forth. It's a very specific challenge for this industry as, besides architecture, you never have a product that's designed to last such a long time. A washing machine is designed to last maybe ten years, the same with cars. An extremely long-lasting product like a wristwatch is a challenge to develop, so the teams working on that have to be very smart to find ways to simulate that lifetime of wear.
We've spoken about industrial design, but are you also interested in architecture too?
Definitely, architecture is something that creates a vast range of spaces, it's something that is important to us. Our CEO is an architect, for instance. So, architectural design is always relevant and is very inspiring.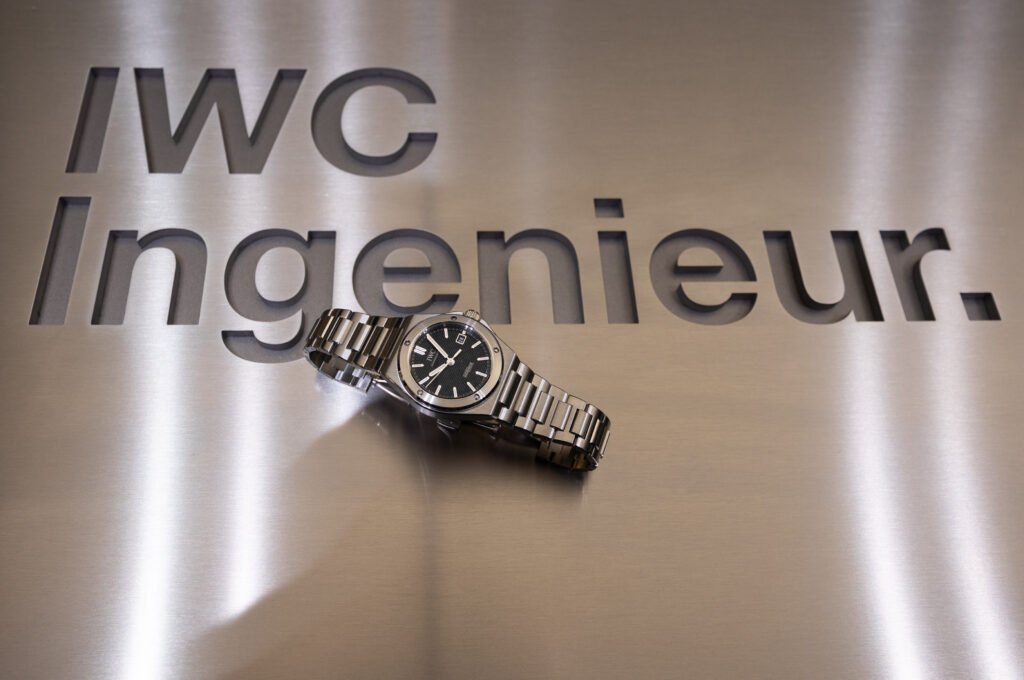 Yes, when you look at the Ingenieur and then look at some of the iconic buildings in London, for example, there are quite a few similarities you see between them where they focus on making the design as good as they possibly can without distractions.
Yes, before Watches & Wonders, we did an event at the Science Museum in London. They have a very cool room you can book for private events. The room really captures the looks from the 1970s in the ceiling and the floor, it was a really great space for bringing to life our event.
Do you personally like a lot of designs from the 1970s?
Yeah, I must say that there is a lot of furniture and electrical equipment from companies like Braun [Dieter Rams, mentioned above, was the head of design for Braun] were products that I grew up with, so for me, they have special memories.
Thank you for your time!
You're welcome.
Read our thoughts on the latest release from IWC by clicking here.