Katsushika Hokusai was a Japanese artist born sometime around 1760 and lived until 1849. He's most known for his art made using woodblock printing techniques, and his style has made its way into European works. The likes of Claude Monet and Vincent van Gogh are said to have been inspired by Hokusai's work, with his style appearing in works of theirs. Naturally, high art goes hand in hand with high horology, as we've seen many times before. So, it's not surprising that Jaeger-LeCoultre has created a special edition Revero dedicated to Hokusai and his inspirational artwork.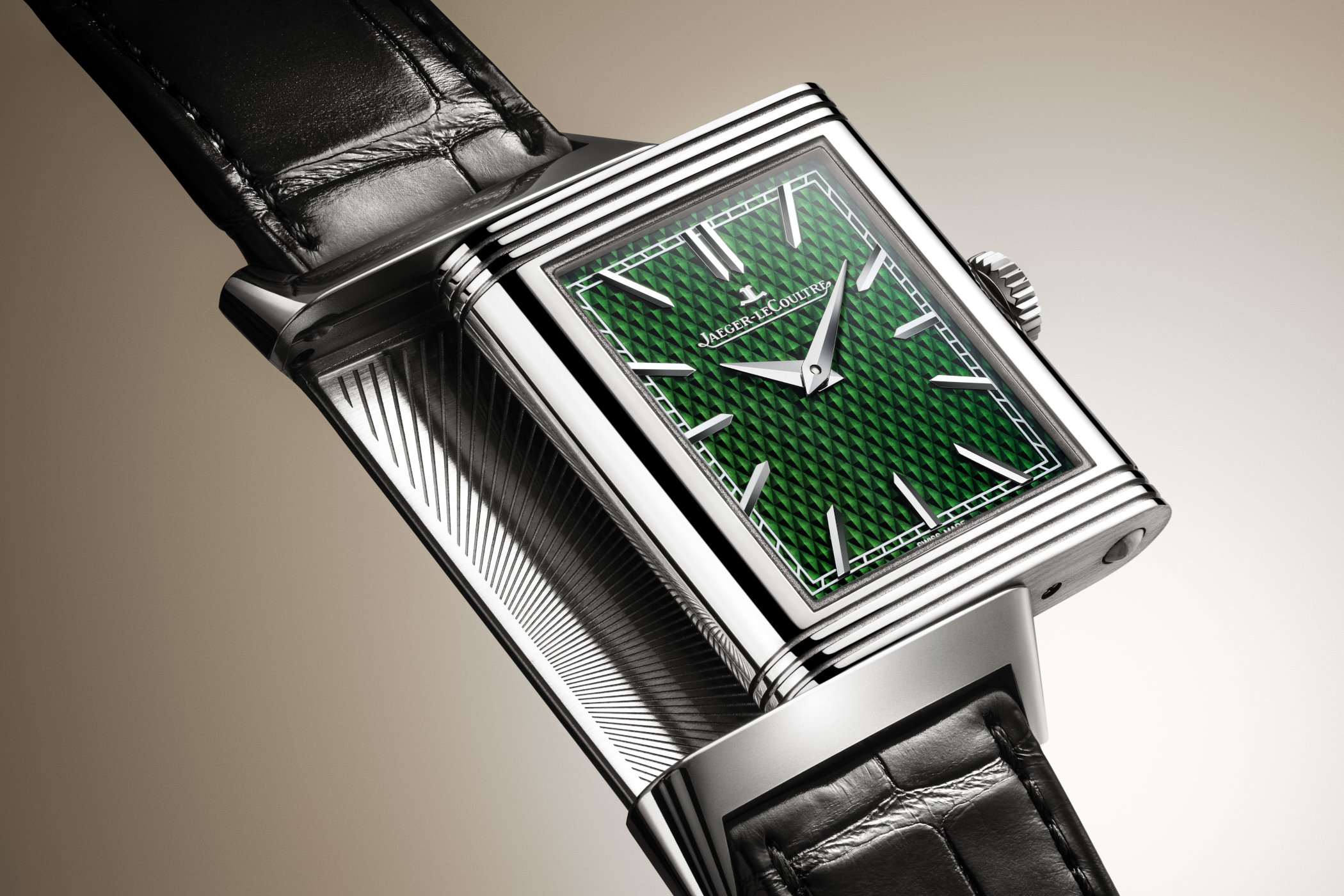 A woodblock print of the Amida Falls by Hokusai is the inspiration here. The Amida Falls (or Amidaga Falls according to Google) are located in the Gifu prefecture in central Honshu, there are plenty of mountain villages in this region, and the Hakusan National Park is nearby too. The recreation of Hokusai's Amida Falls was painstakingly applied by hand using paint brushes and Grand Feu enamelling to create subtle variations in colours. Japanese woodblock prints typically used water-based paints, while European prints would use oil-based paints. This gives Japanese prints a more refined control of colours and shades at the cost of overall colour vibrance (although that's hard to believe here).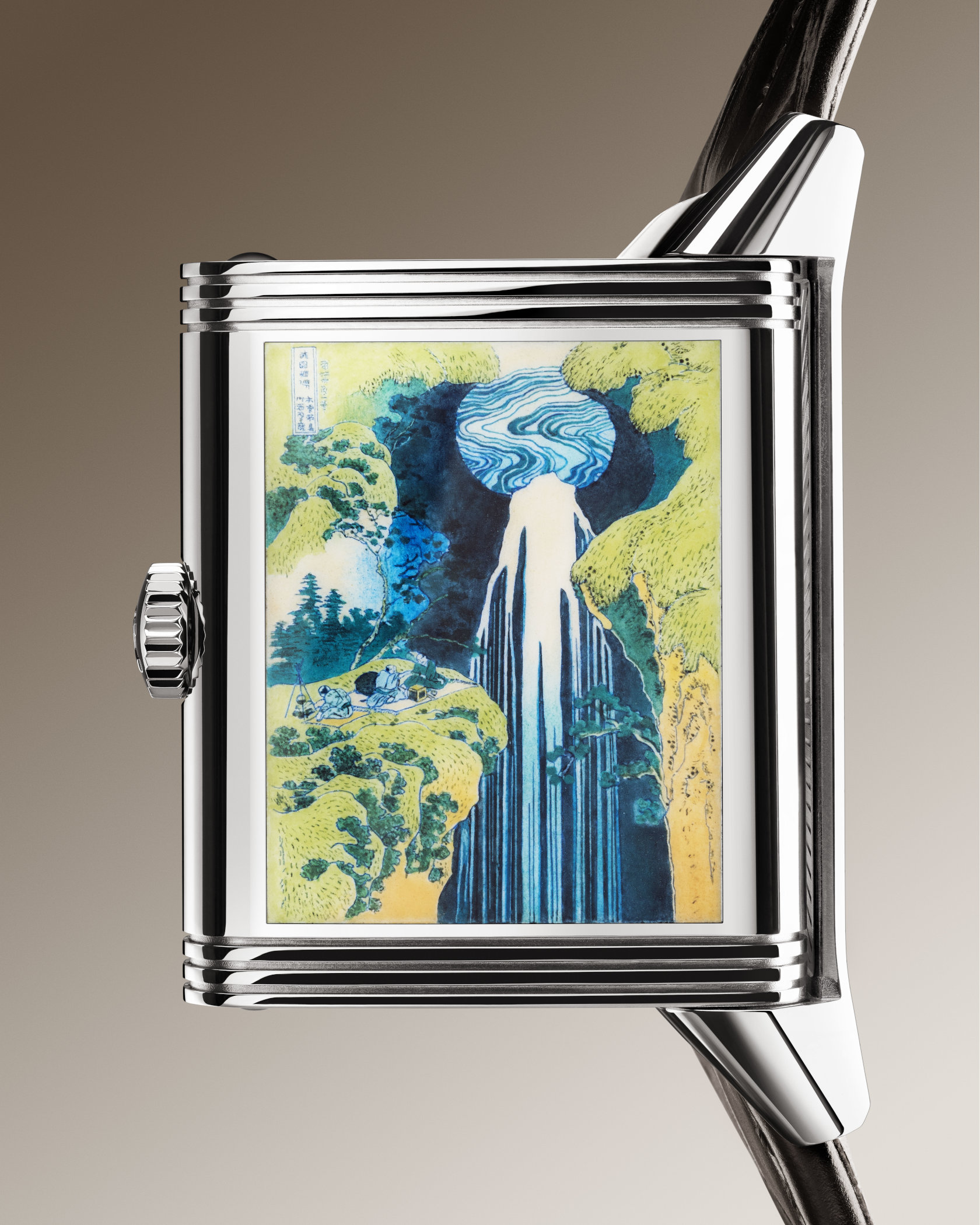 This painting has been applied to is Jaeger-LeCoultre's most famous watch: the Reverso. This particular example measures 45.5mm x 27.4mm x 9.73mm (30m water resistance) and is crafted from white gold, as is the crown and the dauphine-shaped hands and markings on the dial. To create the green lozenge guilloché pattern on the dial, a hand-operated rose lathe (the traditional dial engraving tool) will have to make 600 passes to get the precision of the engraving correct. These lozenges are then in translucent green Grand Feu enamel.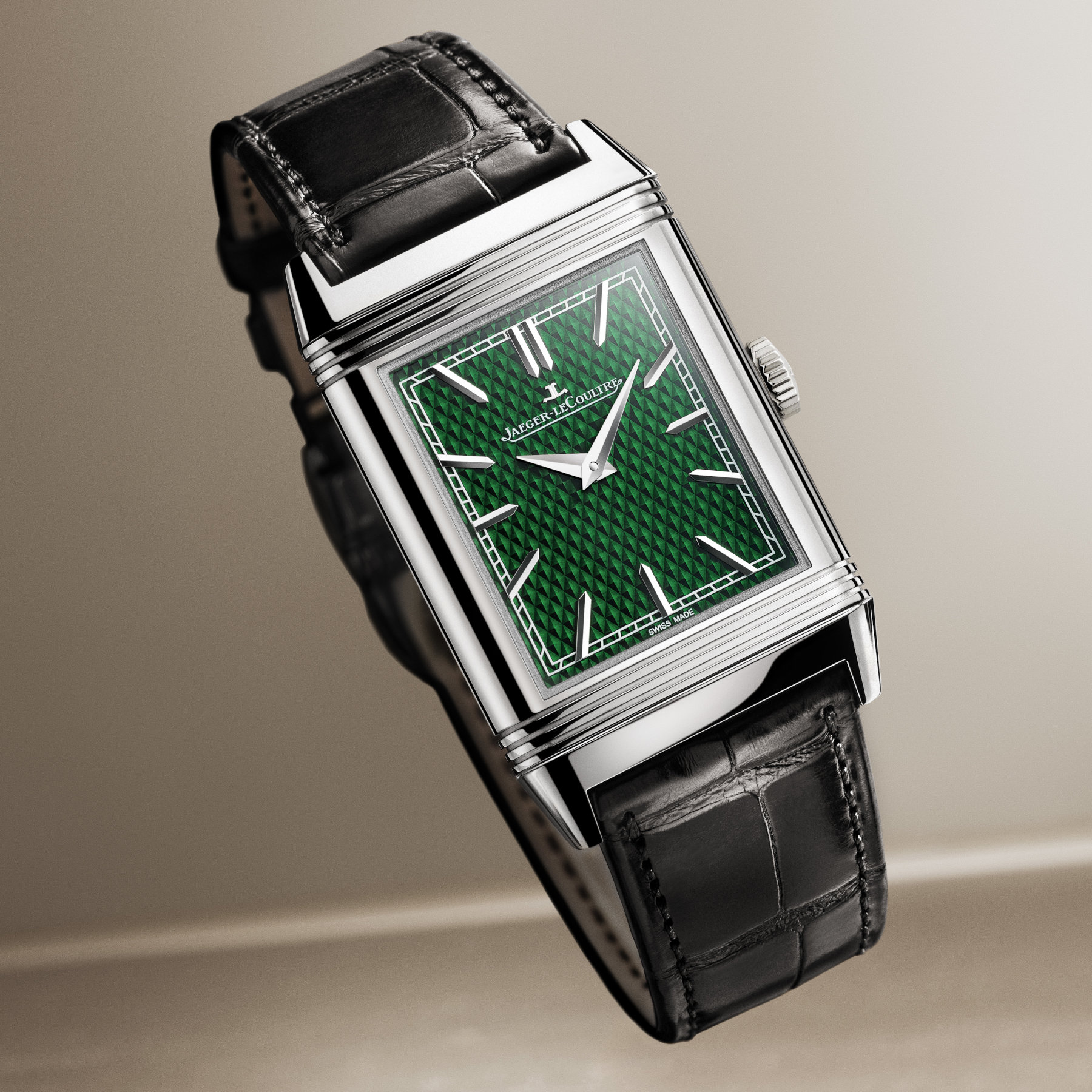 One of Jaeger-LeCoultre's simplest mechanical movements is powering all of this, the calibre 822/2. It's manually wound with a power reserve of 42 hours and a 3Hz beat rate. Its only functions are to tell the time in hours and minutes; nothing else has been added, not even a date function.
Coming on a black alligator leather strap with a white gold pin buckle, this watch is extremely limited in production due to the time it takes to decorate the caseback. It's also only going to be sold in Japan. Price upon request.
Visit Jaeger-LeCoultre here.