So you might remember that this year marks a crucial year for one of our favourite brands. That's right, 2019 marks the 25th birthday of A. Lange & Söhne's revival. In 1994, Walter Lange (a descendant of the founder, Ferdinand Adolph Lange) and Günter Blümlein brought the name A. Lange & Söhne back into fruition, and they did so with none other than the Lange 1. Fast forward to 2019 and that first watch has spread out and become an entire collection in its own right. One member of said collection is the Little Lange 1, A. Lange & Söhne's female-oriented version of their classic watch.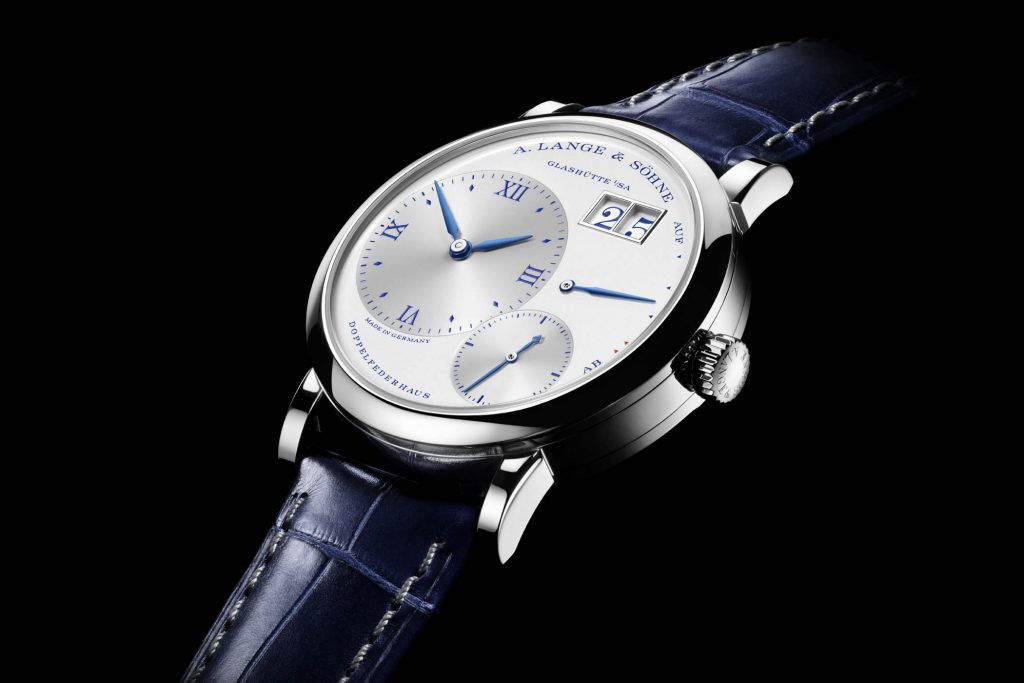 For the 25th birthday of the brand, the Little Lange 1 has been given the full birthday treatment which includes unique colours and engravings. The dial is solid silver with argenté finishing, and all of the details and writing that are black on the standard model are blue here. That includes the text inside the Outsize Date window. The lancet-shaped hands have also been given an elegant blue finish rather than a standard polished white gold or similar, and it helps the watch to stand out against the non-limited Little Lange 1s.
The caseback reveals the movement which has had a little bit of the 25th birthday treatment, but not as much as the front. There is still the classic three-quarter plate that covers most of the back of the case, a tradition for this area's watchmaking. That three-quarter plate is made from German Silver and given a Glashütte ribbing finish. Exposed to one side is the escapement assembly. As per A. Lange & Söhne tradition, the balance cock has been hand engraved with a pattern unique to the artisan that cut it. Unlike tradition, though, the pattern has been filled with blue paint, and there is a special '25' engraving which looks like the Outsize date on the front, to bring home the idea that this is a special edition. The power reserve is 72 hours.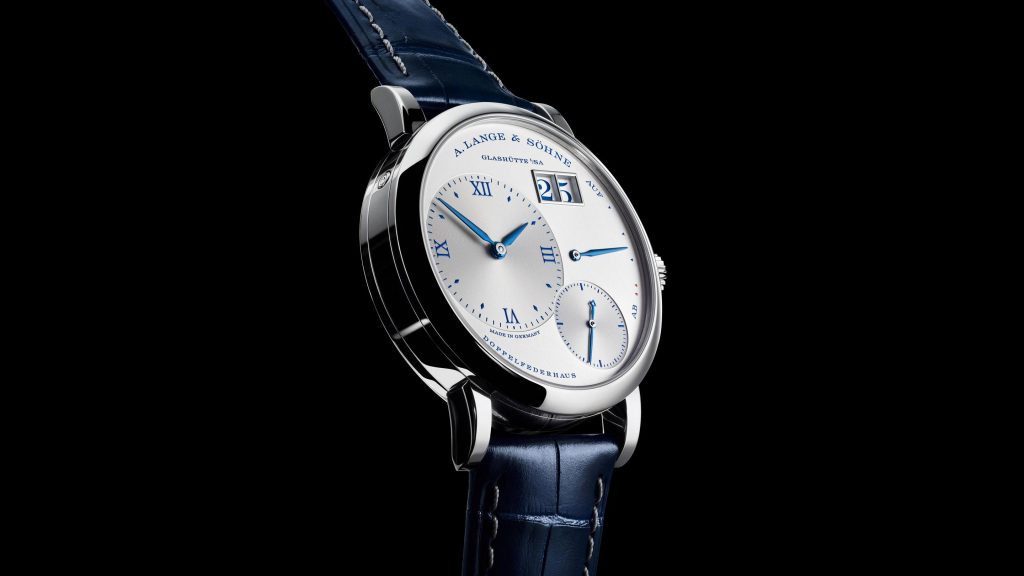 Indeed, this is actually a special edition. Usually, corporate-owned brands tend to think a special edition watch is some different colours and a limited production run of, say, a couple of thousand timepieces. Here, though, the production is very limited to just 25 watches, symbolising 25 years.  It's all a part of A. Lange & Söhne's plan to introduce a new special edition once a month in celebration of its birthday. Some might say they are enjoying the party a little too much, but as with life, you only get one crack at it. Besides, more special edition watches, who doesn't want that?
Visit A. Lange & Söhne here.