We all live in a time and age where technology is travelling at lightning speed revolutionizing the way we work by making entities we interact with smarter and innovative. One such product to be born out of the smart revolution is the smartwatch which claims to be a successor to the utilitarian wrist watch we are aware of and today we take a look at the latest iteration of one the best smartwatches out there the Apple Watch Series 4. Bigger and faster than before, the Apple Watch 4 comes loaded with features including an industry first ECG function.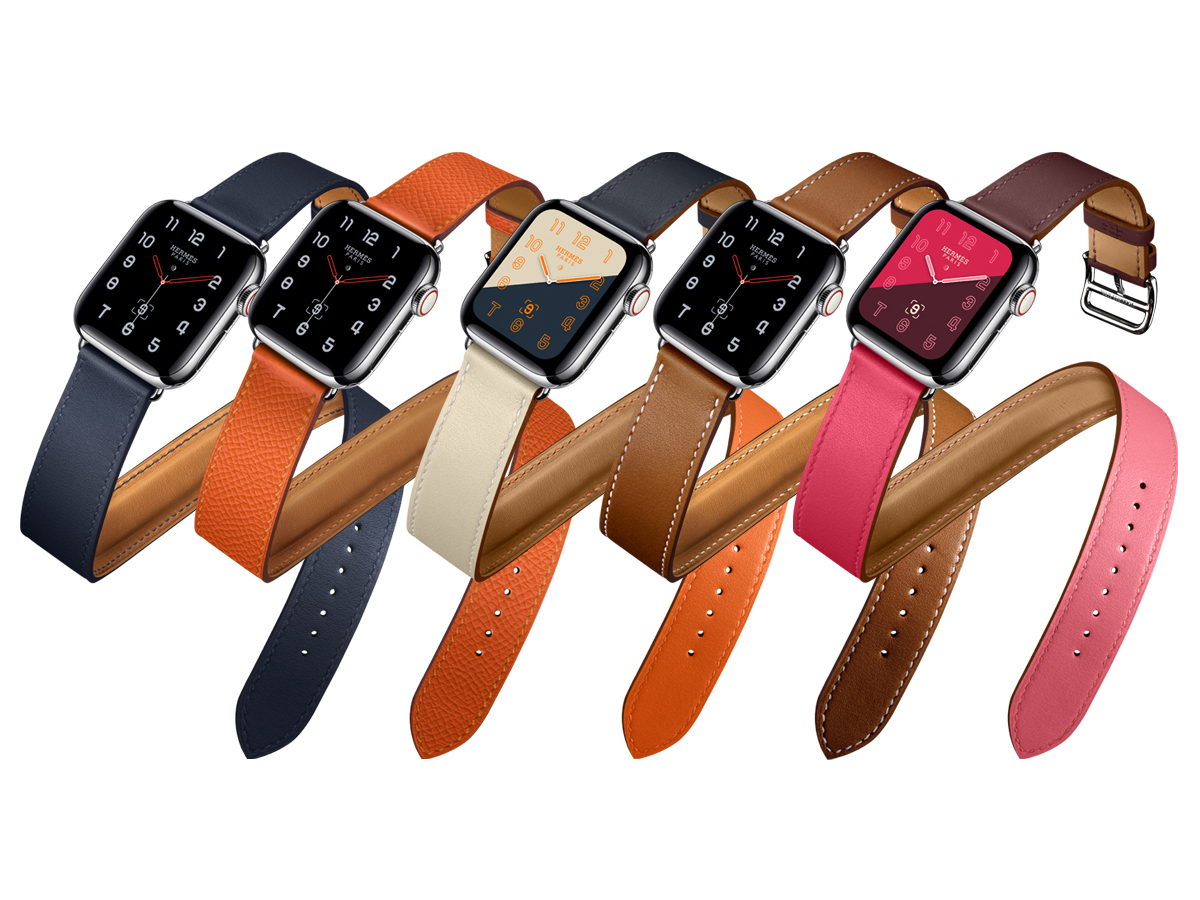 Apple Watch Series 4 Hermes Edition
Apple launched the Apple Watch back in 2016 and is the case with most of the apple products, the Apple watch did manage to create a stir in the smartwatch market. One of the most interesting aspects of the Apple watch is its svelte design and the Apple watch 4 takes it a step further by offering the same sexy design in a slightly larger size offering much more screen real estate. Being offered in either stainless steel or aluminium, the cases once again come in two sizes; 44mm and 40mm and offer a screen display area of 977 mm2 and 759mm2 respectively. What this would practically translate to is more wrist presence and ease of use in playing around with the slick interface the watch offers. The case is water resistant to 50 meters and comes equipped with a new crown with haptic feedback and a speaker with almost 50% higher power output than the erstwhile model.
The Apple Watch 4 would be powered by a new S4 chip which contains a 64-bit dual-core processor that Apple claims is up to two times faster than the one found on the Apple Watch 3. Running on this new powerful chip would be Apple's later smartwatch operating system WatchOS 5 which comes packed with a host of interesting features such as a music player, GPS with Apple maps, an optical heart sensor and many more.
But what really makes the Apple Watch 4 standout is a new Electrical hear sensor which enables the watch to track an individual's heartbeat along with low pulse and atrial fibrillation detection functions. The accuracy of the ECG functionality would only be known once people start using the watch in a day to day life, but this definitely a giant step forward for the brand.
While I certainly don't see smartwatches replacing a proper wristwatch in the near future I do feel that they definitely have a market of their own and in case you want to get a taste of a luxurious and innovative smartwatch the Apple watch 4 is definitely worth consideration. Starting at $399, the Apple Watch 4 would be available to purchase from 21 September 2018. Visit Apple here.