The Roadmaster Icebreaker is the latest to come from the Ball Watch Company, an all American brand with its heritage rooted in the rail industry. Ball watches are well known for their durable quality and are well-liked by their fans; for this reason, they have a cult following of sorts. They're also well renowned for their use of tritium gas tubes on the dials of their watches in the place of luminescent paint. This means their watch dials are a source of light and can glow for years. The new Roadmaster Icebreaker also keeps up this tradition.
The case measures 40mm in diameter and is made of 904L stainless steel, the very same steel used in Rolex watches which now has the name 'Oystersteel'. It takes on a rugged look which appears to be somewhat vintage-inspired thanks to the short lugs with complicated-looking end links on the bracelet. This is one of those no-nonsense watches that goes anywhere without singing and dancing about it. It could, therefore, be a contender for the title of best daily wear watch, thanks to its ability to dress up or down with relative ease.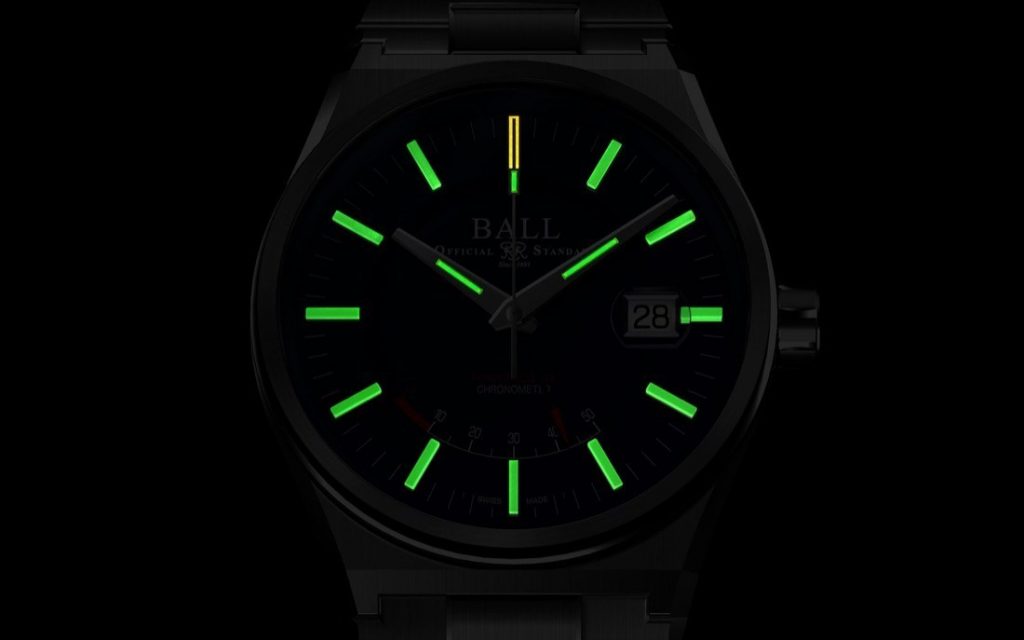 Inside the case is the automatic calibre BALL RR1702, but you can opt to upgrade your watch to the calibre BALL RR1702-C, which is essentially the same movement but with a COSC chronometer certification. It's based on the ETA 2897 and is visible through a sapphire caseback. A power reserve display is also included. The movement itself is resistant to magnetism, too, with a resistance figure of 80,000A/m (Amperes per meter), which is just over 1000 Gauss. That means that the magnetism you're likely to experience in your everyday life from things such as computers and speakers will have virtually no effect on the accuracy of the watch at all.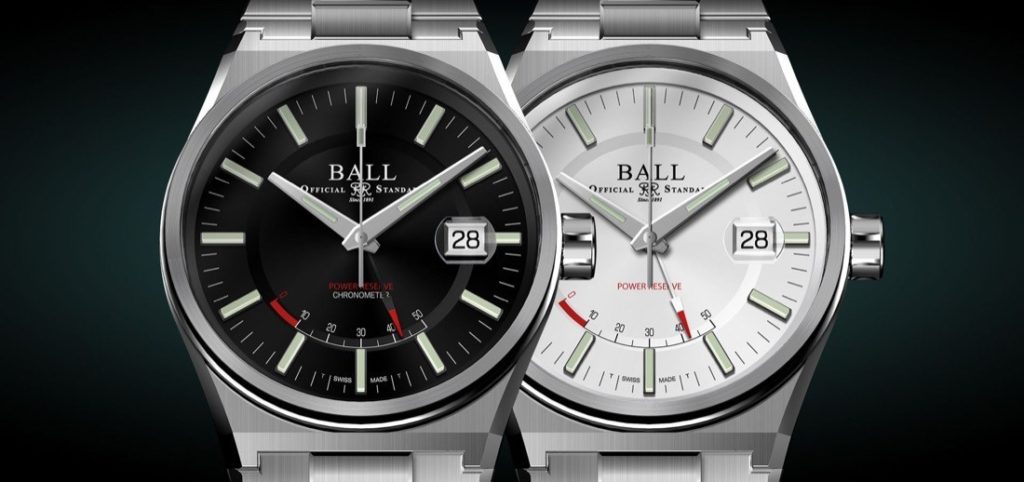 Could this new watch be the hardcore explorer's best friend? You could certainly make a case for it, the robust steel case means it could make a great travel partner, and the accurate movement (particularly the COSC version) will keep the time reliably. There are three different dial options to choose from as well, a neutral black, a cooling blue or a dressier white. All watches are limited to 100m of water resistance.
The price for the standard watch is $1799, but if you want the COSC chronometer, it's going to come in at $2049. Shipping is expected to start in January of 2020, but it's available for pre-order now.
Visit BALL here.