Let's face it; there's something distinctly cool about the Villeret collection from Blancpain. It's unique in its design, there are parts of it that look like they came from the 18th century, but the overall watch remains modernistic. It's also a sophisticated watch, Blancpain has put several complications in the Villeret watches in the past. This is the latest one, and it features the complete calendar, quantième complet in French. It's more focused on the perpetual calendar due to its horological prowess, the last time the complete calendar was used it was paired with a GMT function, but this one does away with that.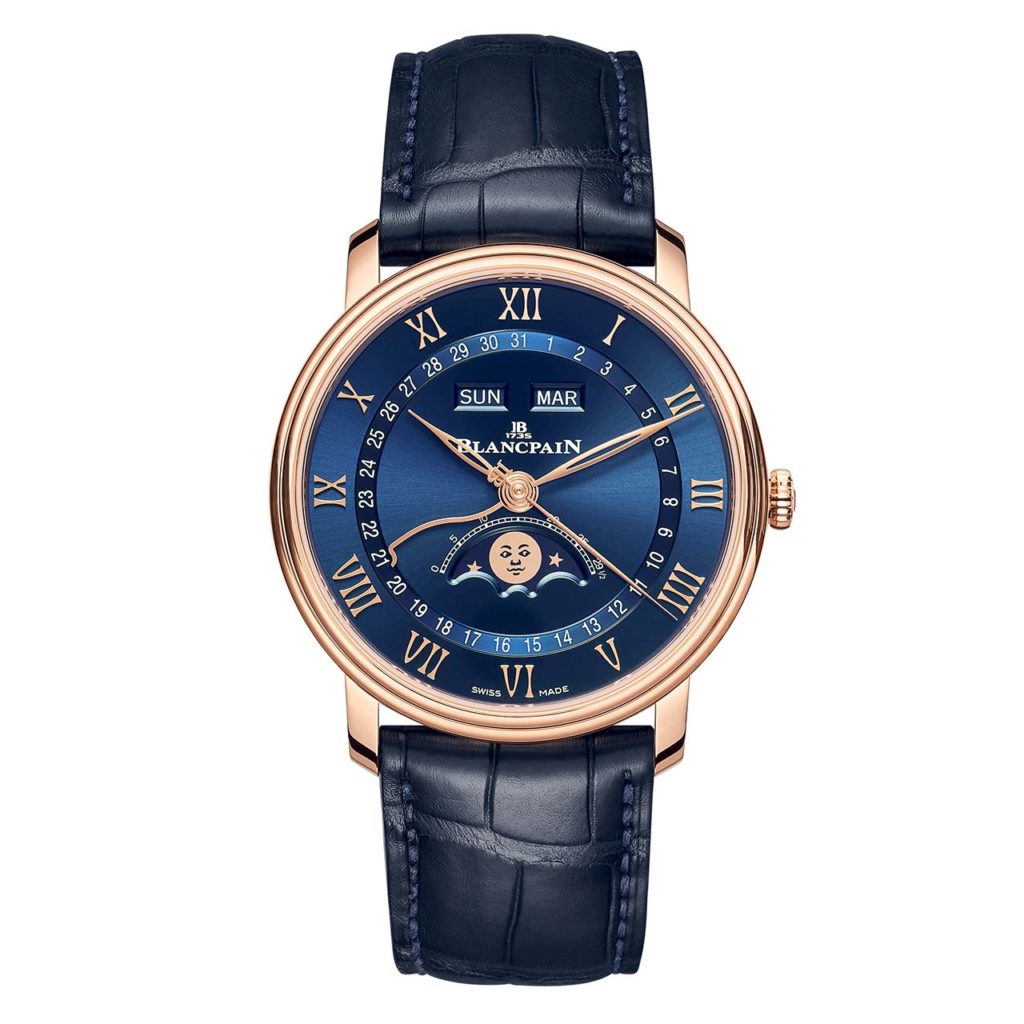 The complete calendar isn't often seen in watches outside of Blancpain, making it quite the rarity, but there is a reason for it. Unlike an annual or perpetual calendar, the complete calendar doesn't adjust for anything. You see, on most watches with a date you're stuck adjusting them at the end of the month, but annual calendars know the length of each month and can adjust for it, but they cannot compensate for the leap year which occurs once every four years. The perpetual calendar can do all that and also account for the extra day that February gets once every four years.
The complete calendar can't do any of that, you need to adjust it at the end of every month, but there are some benefits to that. The system is more robust thanks to having fewer components, which also makes it cheaper. Blancpain specifically has a patented set of adjusters hidden on the underside of the watch which remove the need for cocktail sticks to change the date, meaning those that buy this watch won't be feeling hard done by.
Inside the smart 40mm red gold case is the calibre 6654 which is used by the brand in every complete calendar variant (bar the complete calendar GMT) of the Villeret, and even finds its way into the Fifty Fathoms Bathyscaphe too. It has 321 components, 35 jewels and a power reserve of 72 hours. It's also got a smart-looking rotor engraving which we like very much.
The red gold case of this watch paired with the deep blue dial and strap of the Blancpain makes for a compelling case indeed. It's finished off by the characteristic face on the moonphase disk which makes this watch sparkle just that little bit more. The price of this watch on the leather strap is CHF 24,000, but there is also a "mille mailles" bracelet which is made of strands of gold that appear to have been woven together, the watch with that option will cost considerably more at CHF 42,000.
[button color="black" size="big" alignment="center" rel="follow" openin="newwindow" url="https://www.exquisitetimepieces.com/watch-brands/blancpain-watches.html"]BUY YOUR BLANCPAIN HERE[/button]