Only Watch is a bi-annual auction held by Christie's in Geneva. Unlike other auctions which are solely for profit, especially in the case of some watches, the Only Watch auction presents us with a rare chance to see some spectacular one-offs being sold for a good cause. Only Watch's auctions fund research into Duchenne Muscular Dystrophy, one of the most common and serious forms of muscular dystrophy.
Previous Only Watch auctions have had a colour theme, such as orange or blue. This year, well, we're not sure what the theme is maybe it's the rainbow. That would certainly seem that way, and the folks at Grönefeld have been busy since you've been gone. Okay, that was a terrible pun.
This watch, the 1941 Principia Mandala, showcases an extremely vibrant dial. The dial pattern, called the mandala, can have several meanings in different religions. The Encyclopaedia Brittanica states that the mandala is "basically a representation of the universe, a consecrated area that serves as a receptacle for the gods and as a collection point of universal forces". Really, I need to do some more research into it than this short write-up will allow, but the pattern and colours are utterly gorgeous.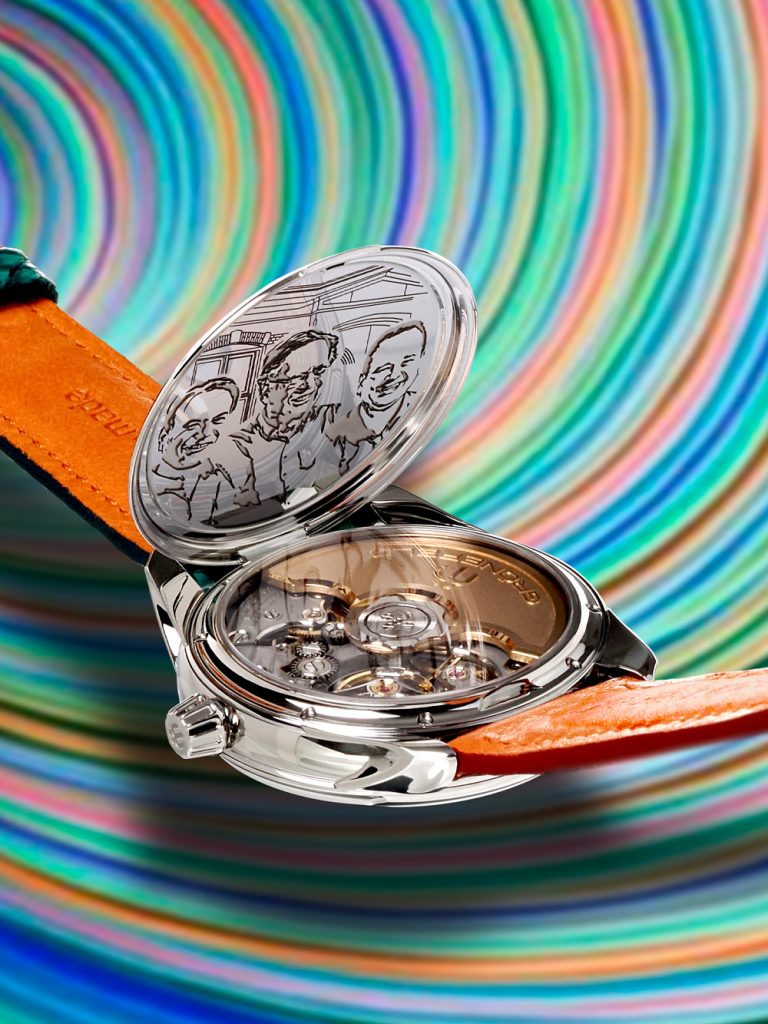 As well as this, Grönefeld have added a hunter-style caseback to this watch, the first time that's happened to anything in the Principia range. The door covers the G-06 self-winding movement which has stainless steel bridges and a solid gold rotor, and the Grönefeld treatment of movement finishing, too. The watch is made of stainless steel and is 39.5mm x 11.5mm.
The auction estimate for this watch is between CHF50,000 & CHF60,000. Grönefeld wasn't in the last auction, so we've no idea if that's an accurate assumption.