Some of the most underrated modern Haute Horlogerie dress watches come from Chopard's L.U.C division. Named after the company founder and namesake, Louis-Ulysse Chopard, L.U.C watches are both technically advanced and beautifully made and finished. Most of the L.U.C range of watches have the Geneva Seal, which reveals the level of watchmaking we're talking about here. Watchmaking that can rival Patek Philippe and Vacheron Constantin, and in some cases can offer a unique alternative.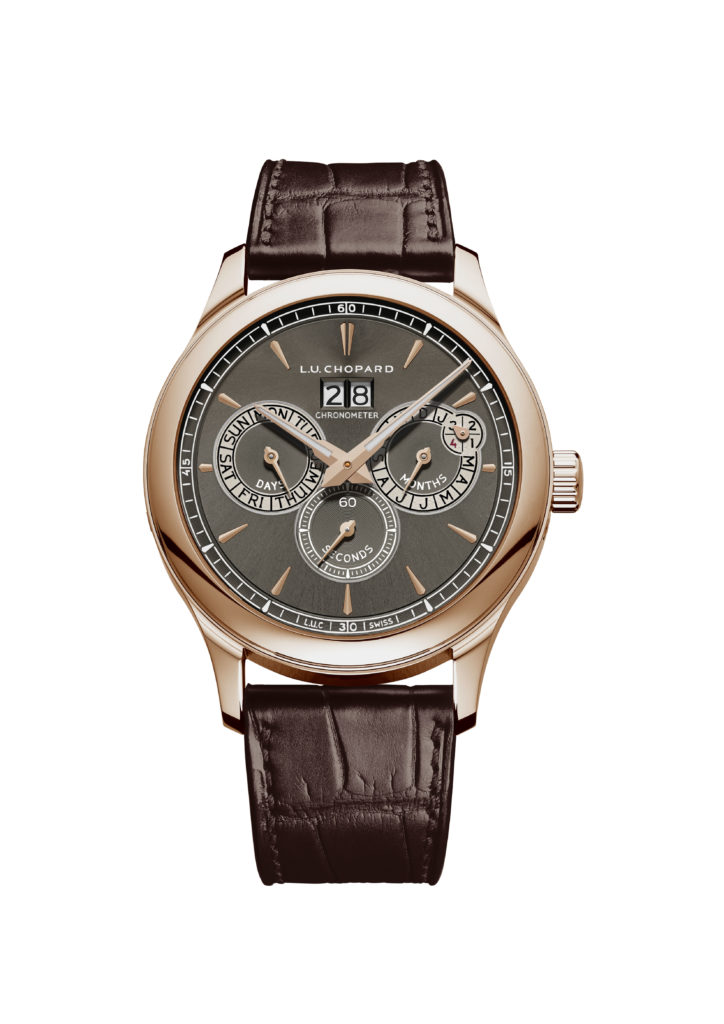 The new watches before you are an extension of the L.U.C Perpetual Twin, which was introduced upon the brand's 20th anniversary back in 2016. You see, what's most impressive about the new L.U.C watches isn't necessarily the level of quality they've achieved, but the time they've taken to get to that level. Most of the brands you see in the upper echelon are either revivals or have existed since their foundation over a century ago. L.U.C watches have been around since the mid-nineties, before that, Chopard didn't have an haute horlogerie section making amazing watches like these, it made the Mille Miglia and the St Moritz which used borrowed or quartz movements, and that was about it.
Twenty-four years later and L.U.C is a contender with the best of the best. The L.U.C Perpetual Twin offers a modern approach to the perpetual calendar, with big and chunky dauphine hands with Chopard's signature notch in them. The layout of the Perpetual Twin is based on four overlapping subdials, which have been labelled. Some people may think the labelling is unnecessary or ruins the look, but I think it blends in and makes first time reading a little easier. The only functions on the dial that aren't labelled are the date windows, made with two separate disks, and the tiny leap year indicator adjoined with the month display. Some different finishing techniques, including a sunburst polish that extends from the 'O' in the logo, gives this watch a unique appearance.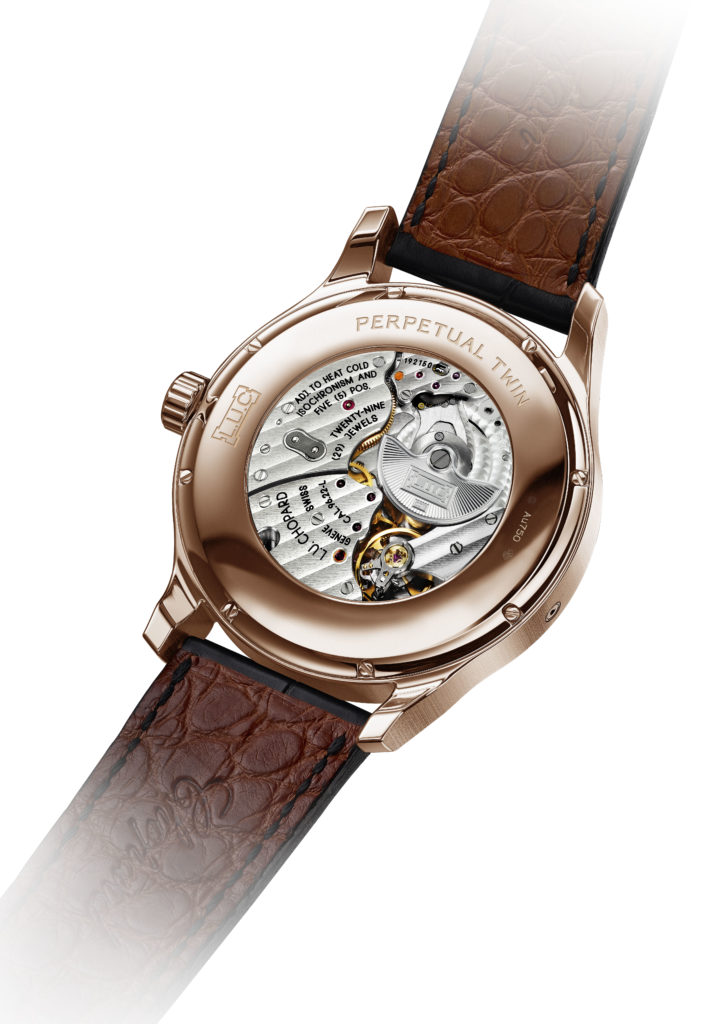 The movement of the Perpetual Twin is not a Geneva Seal movement in this case. Why this is, we aren't sure, and it certainly looks like it should be. This is perhaps the only downfall of the L.U.C range, there are many of their watches that look like they should have the Poinçon de Genève but don't, and their appearance is practically identical to the ones that do have it. Maybe there's some internal logic behind this, like a cost factor for instance, but I don't think it does the L.U.C range any favours. If they all look the same, give them the Seal and boost your standing as a watchmaker.
The movement remains an excellent thing to behold. Clean stripes and a sunburst engraved 22k gold micro-rotor distinguish this from the competition, I think that L.U.C micro-rotors look better than those of Patek Philippe. The Twin in Perpetual Twin comes from Chopard's movement technology, which uses two barrels to get 65 hours of power reserve from the movement while keeping it 6mm thick. The beat rate is 4Hz, and the movement reference is L.U.C 96.22-L.
Chopard has added two new watches to the Perpetual Twin range. You can have ref. 168561-3003 which is presented with a blue colouration in a stainless steel case (expected to cost roughly $24,700). Or you can have ref. 161976-5003 which has an 18k rose gold case, we don't have a price for that one yet, but you can expect it to cost between $35,000 & $40,000. Both cases measure in at 43mm x 11.47mm, which makes these watches modern in size, but without being overwhelming, you could easily have one of these as a dress watch.
Visit Chopard here.