Because we're a watch blog staffed by watch lovers and written for watch lovers, we don't mind writing about stuff we can't ever get our hands on which. Generally, we can't always get our hands on new watches due to scheduling conflicts or price barriers. I suspect neither of these would be a problem for the subjects of today's article, no. Instead, they have a different problem: they're only available in one country.
You might think that Seiko is the only weird Japanese company that makes watches for all markets at all price points. Honestly, pricing for them is a spectrum rather than a hierarchy of levels. Naturally, the world gets most of Seiko's models, and it has customers on nearly all continents. That said, it does occasionally keep models for its home country only.
Citizen, like Seiko, also makes watches for nearly every tier of client and, like Seiko, is known the world over. The difference is it's known the world over for its affordable yet accurate watches. We seldom see anything mechanical or remotely "high-end" from them, but that doesn't mean Citizen doesn't make them.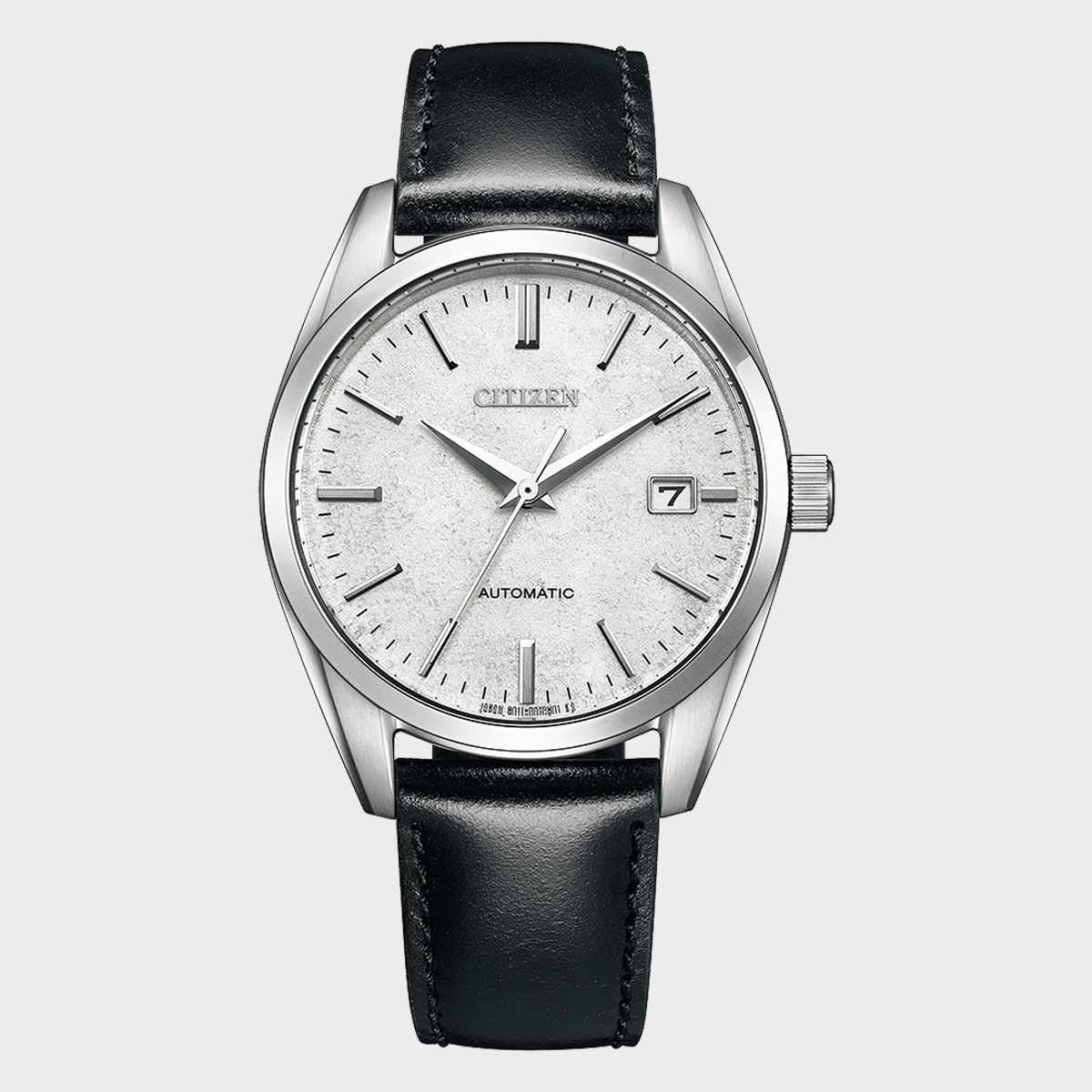 What you see here is Citizen's answer to the relatively inexpensive-yet-classy watches from its Japanese rivals. The Silver Leaf Lacquer NB1060 watches are attractive with a silver or blue dial. The dial base has a thin layer of silver (the silver leaf, like gold leaf on old books) and then a thin layer of pigment before lacquering to preserve the appearance. Because of this technique, each dial has a unique pattern. It helps that this is on display, the markers are small but visible and the dauphine hands are elegant. A date window is present, but that's it.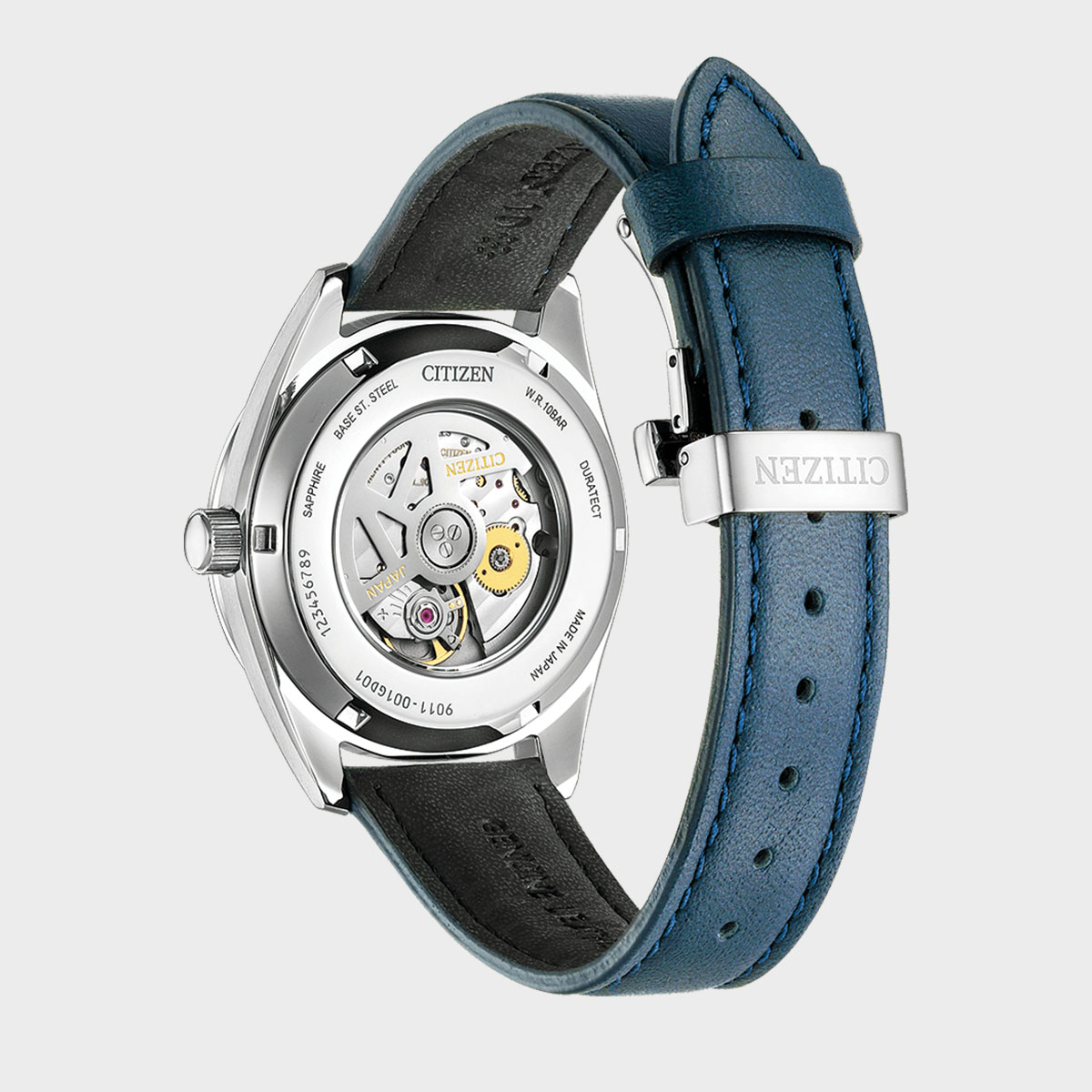 These watches are not just classy but classy in a subdued way. Their stainless steel cases (with hardening treatment) measure 38.2mm x 12mm. They also have 100m water resistance and are attached to leather straps with butterfly clasps. Inside the cases is the calibre 9011, an in-house movement with a 4Hz beat rate, 42-hour power reserve and quickset date. The movement is automatically wound and visible through the caseback—citizen rates their accuracy as being between -10/+20s per day.
Available in Japan only, these cost JPY126,500 (roughly $940) for blue or JPY137,500 (approximately $1,030) for silver.
Visit Citizen here.